Discussion Starter
·
#1
·
I got a 09 Z28 about 2 and a half weeks back and decided to take it to Wes at Fury X, based upon a friends recommendation. Well thursday was the day Wes called and said bring her down! When I get there Wes already has the strings done and they look great, white black spec/buckskin/ .014 halo buckskin ends. Got the bow all setup and shot it through the chrono 28"/68lbs with a 340gr. Gold Tip Ultralight 400......300 FPS and with a 396gr. Easton Flatline 340........279 FPS. I will take those numbers for a 28" DL and a bow that maxes out at 68lbs., due to shallow limb cups. All in all the bow shoots great, its dead in the hand and dead quiet, and its crazy accurate! Thanx Wes for the great tune and the great time thursday, cant wait for my next trip down! Enjoy the pics!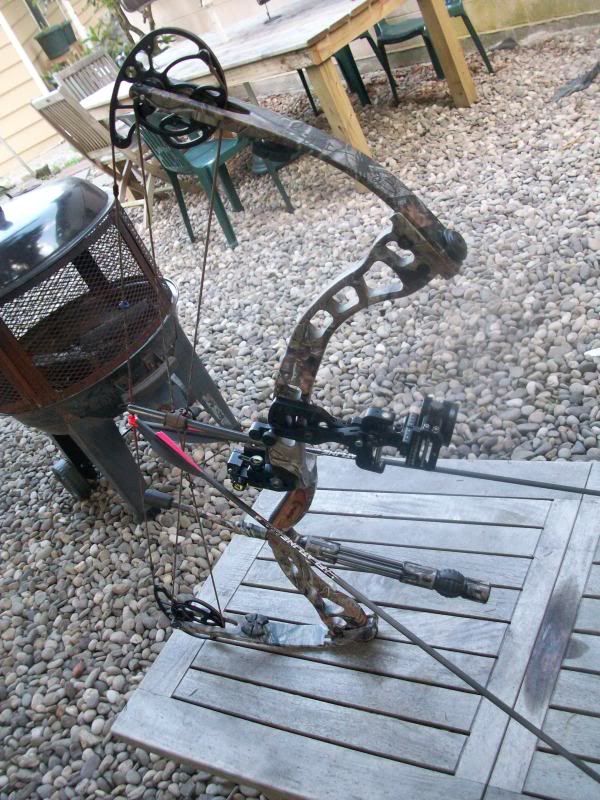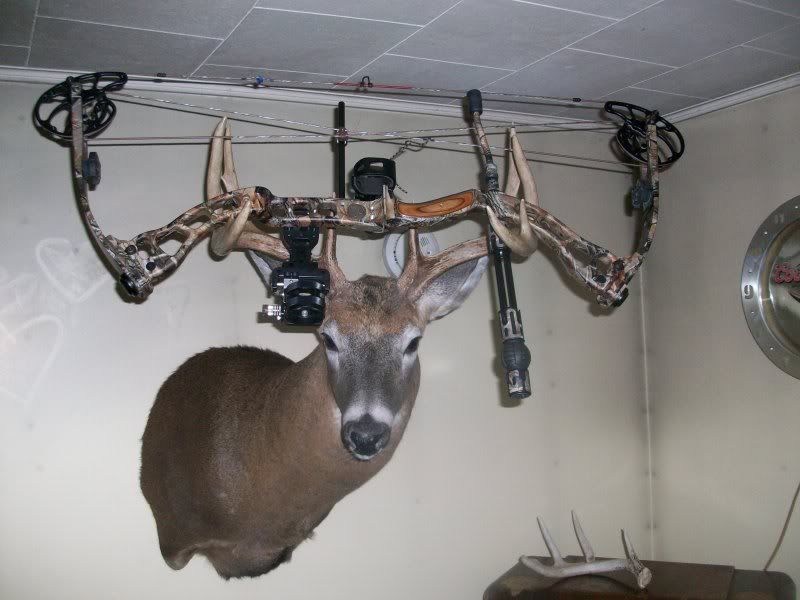 WARNING: Wes's strings and tuning may be hazardous to your arrows health!!!
The result of my second shot during sighting in....