Discussion Starter
·
#1
·
First time posting a pic. Hope it works.
Opening Day Youth Squirrel season.
He was quite excited about having to get a "permit" this year. He's been dying to get a tag on his vest.
We got out a bit late in the morning. Saw a few but none close enough. Went home for lunch and came back out around 1PM. He got the first one about an hour later and the other two in the next couple of hours. He was so excited it was all I could to to get him to leave.
This is what it's all about! Teaching the future generation to respect and enjoy the outdoors!
Of course the bonus for me is I've got the best hunting buddy in the world.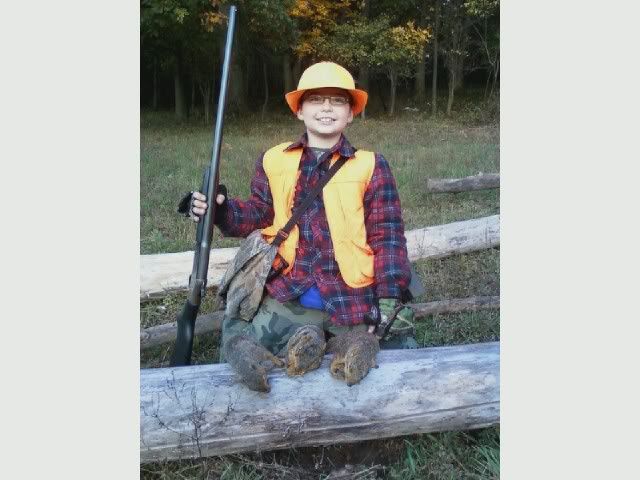 (can somebody please explain how to attach the pic instead of linking it?)