Discussion Starter
·
#1
·
Have this up on another forum and thought some here might enjoy it as well.
Our last place had a really nice pond and I was really missing it. After talking about putting one in the last couple of years, I was really pleased when a neighbor stopped by to see if I was still looking for a pond.
I said ,"heck yeah!".
This is the field sitting below the house where we thought was a nice setting.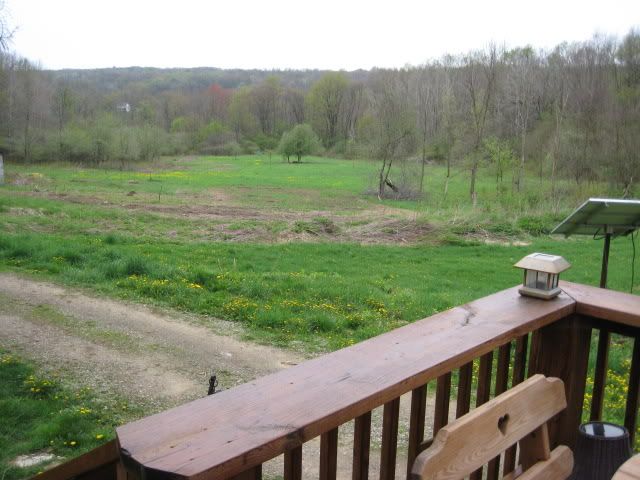 They had to clear part of my apple orchard. That hurt but we still have a couple dozen apple trees spread throughout our property.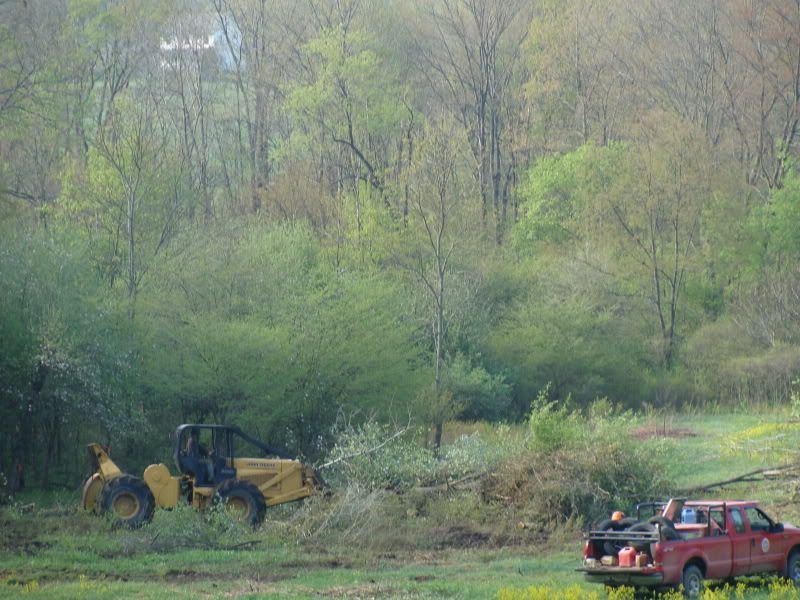 Took off the topsoil.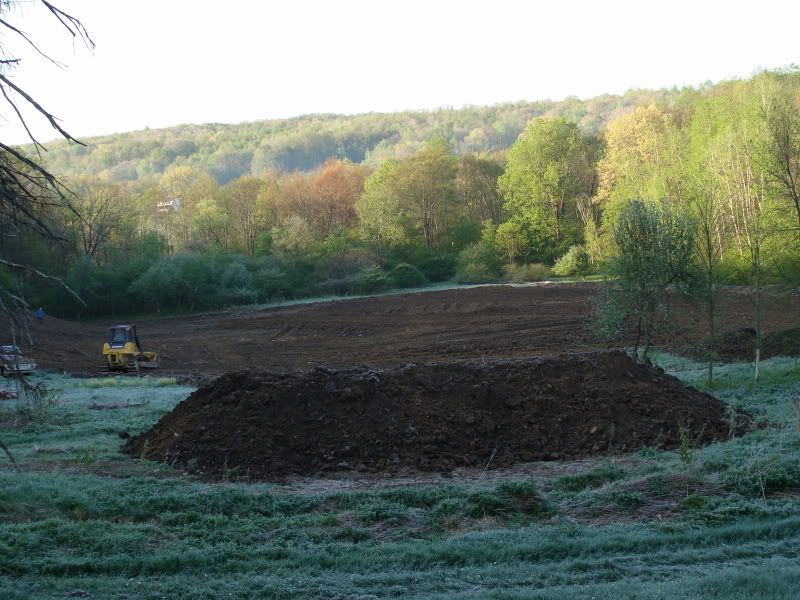 Then it gets to the fun part. Moving dirt with a couple John Deere dozers and the 'green weenie'.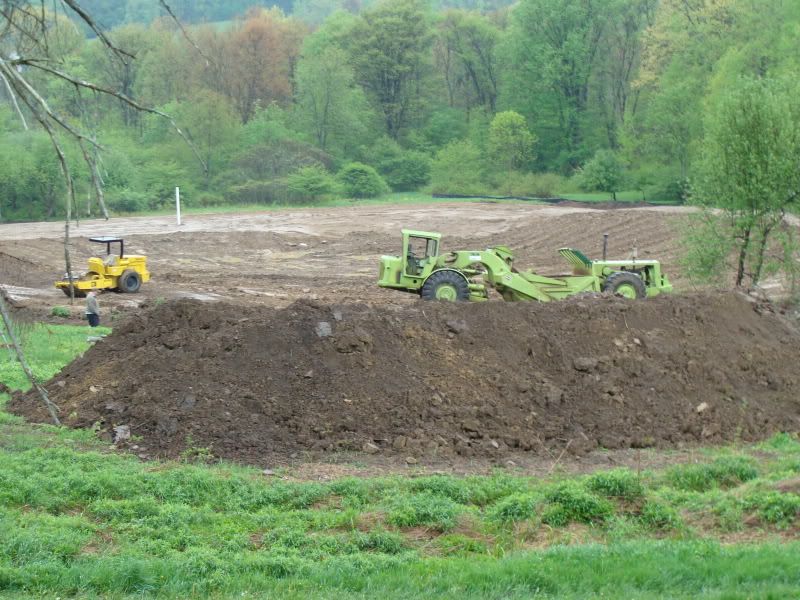 At one time they had 4 JD dozers over at my place with 3 running at one time.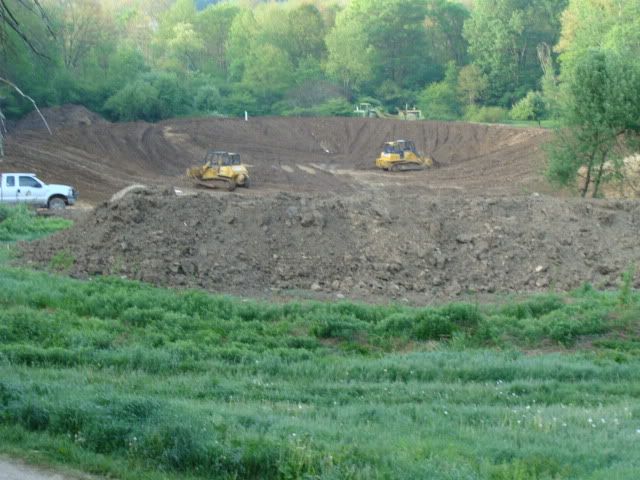 Pretty excited to have my own fishing hole again even though there's a good fishing creek about 150 yrds from the back of the field. Just something about waking up and looking at that water.
Dad lives out in Ca. and it's driving him nuts not to be here to watch. Mom keeps telling me I might sleepwalk and drown, so she's not to thrilled about it.
I think my wife is actually more excited than me but I can't tell if it's because she's so happy for me or she's that into the pond. She's a heckuva gal.
Here's some pictures my wife in the pond for scale.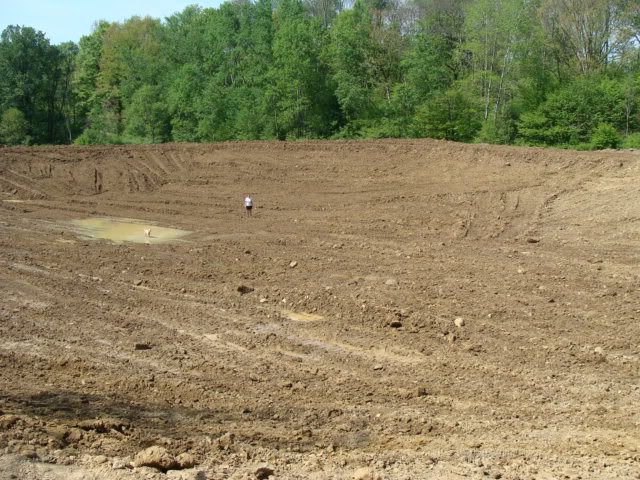 You need to look close to see my wife in this one.
Same shot close up.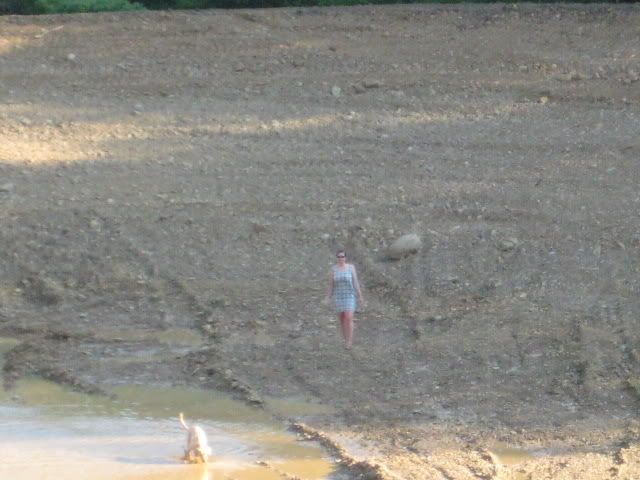 Here's where we're at now.
Another 10 ft to go.
Another before pic to compare.