Discussion Starter
·
#1
·
[img:center]
[img:center]
[img:center]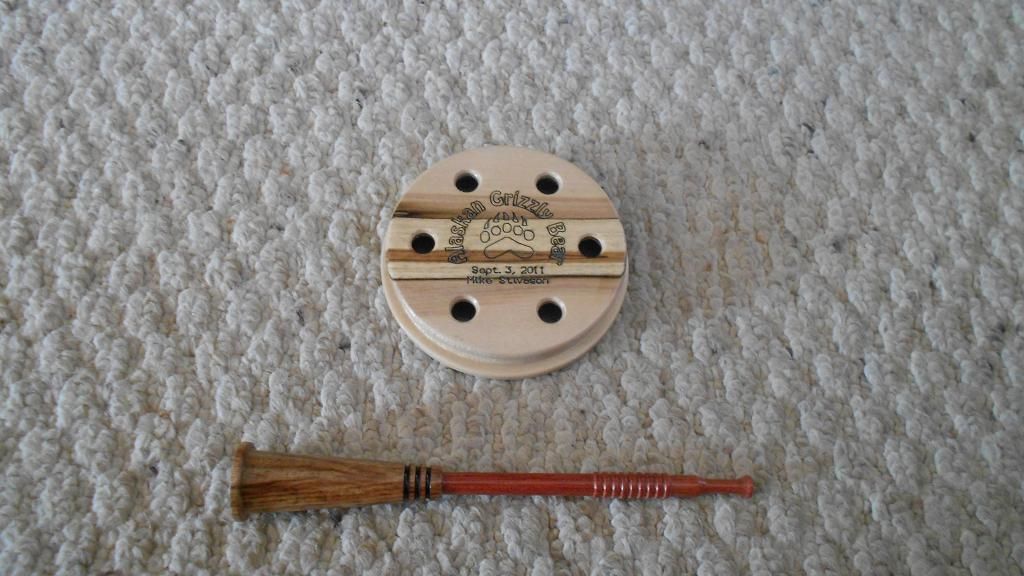 Two years ago, while I was preparing for my Alaska grizzly hunt, I got hooked up with another HPA member - RatherBeHunting. (Kevin) We kept in touch with each other while we were working out and getting in shape. Also shared some equipment info and logistics info on our trips. It was really great having someone else who was going through the same thing at the same time. Though I have never met Kevin in person, I definitely have an internet friend in him. Happy to say that Kevin harvested a beautiful Dall Ram on his third attempt at it and I took a grizzly bear and caribou on my trip. I think I was (almost) as happy for him as I was for myself.
Kevin had some pics last spring on here of slate calls that he made for HPA members. They were really nice. One of them was made from Alaskan Birch that he acquired while he was there on his trip. I made arrangements with him to make one for me also and he personalized it for me. It arrived in the mail today. I must say that I am quite impressed with it. I think it is really beautiful. It has a significance to me in that it comes from AK and my name, date of harvest and AK grizzly bear is inscripted on it. Coupled with my correspondence with Kevin before our trips, it is really a nice momento of that time in my life.
Equally important to me though, is that it is a SWEET sounding call and is very easy to use. In moments I was producing some really good calls.
It just became my mission this spring to harvest a turkey called in with this call. I will post pics when that happens.
If you want a great looking and sounding call, personalized for you, get ahold of RatherBeHunting. If you can get him to make one for you, it will be well worth it. I hope my pics turn out ok. I am not the greatest with a camera.