Discussion Starter
•
#1
•
Only one more week til the second season in PA and I decided to take a look at my photos from this fall and share a few of my highlights.
Bird season always starts for Lilly and I with a lot of dove hunting. Each evening we try and scour a few corn fields and jump shoot a few birds... usually we get a crack at a few birds but on this particular evening Lilly did a lot of retrieving for me.
The real season starts for us in late September and early October. After many hours on the computer looking for likely looking areas, it is time to put some boot leather on the ground and see if what I saw on aerial photos turns into a new hotspot.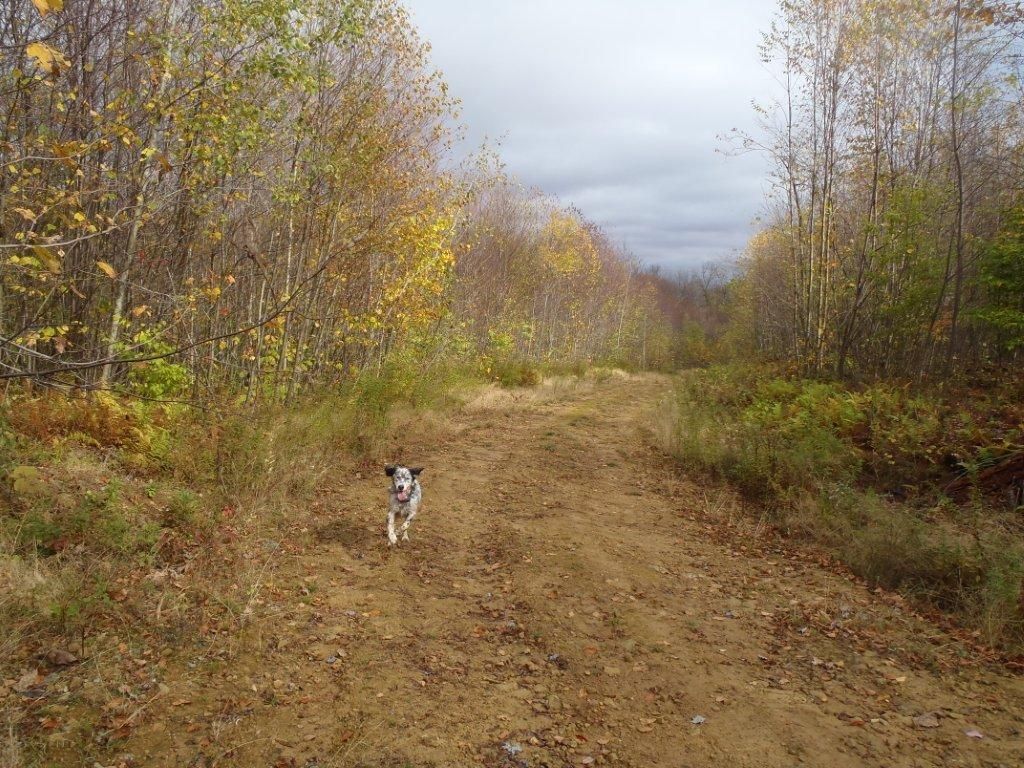 Lilly seems to like the new "hotspot"
Grouse season finally and the first day found us in a productive cover where my dad and I moved around 20 birds and I was able to take a limit.
The first Monday of the season...same thing about 20 birds pointed and another limit. I could handle this for the rest of the season but knowing my history there was no way this would happen.
I had a couple of milestones this season...I shot my 400th Pennsylvania grouse this year and Lilly (in her 10th hunting season) was a part of her 3000th grouse in her career. Looking at my statistics over the last 25 years, I harvest a grouse about every 5.5 hours of hunting time...you guys can do the math but that is a lot of time in the PA grouse woods. As I get older, I realize how fortunate I have been to share my time over those years with my dad and a few great grouse dogs.
Lilly and I savoring the moment...although I could have sat there the rest of the day, Lilly, now 9 1/2 years old will still only rest for about 2 minutes tops.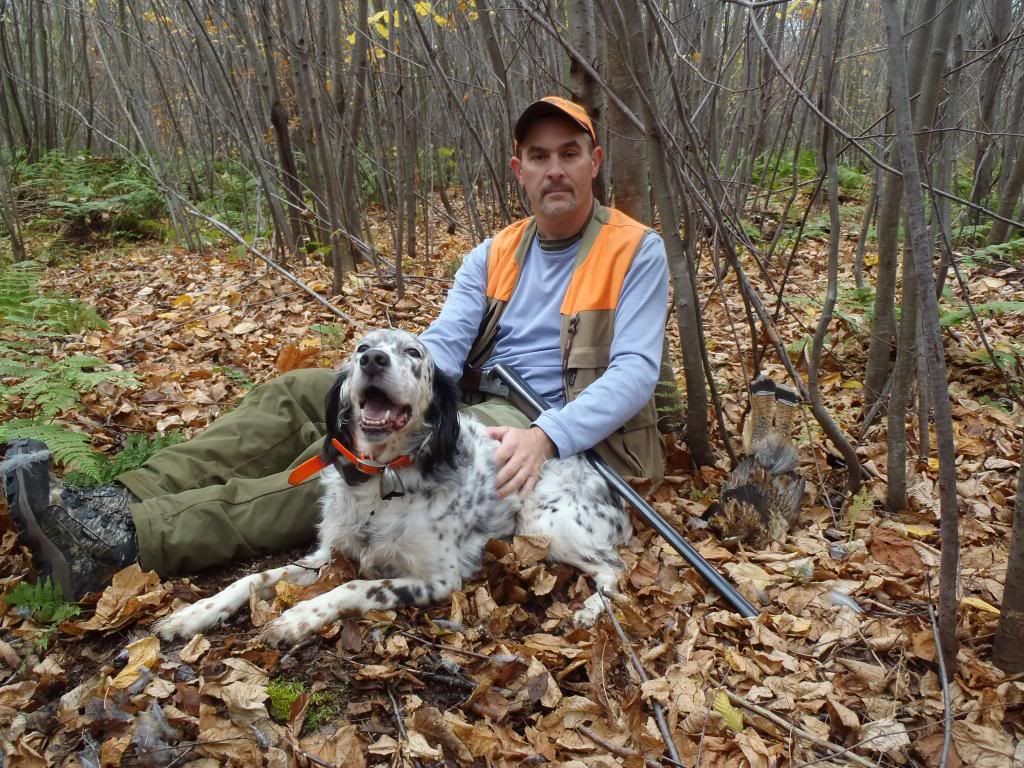 I really enjoyed this bird but had a great chance at only my second true double of my life. However, as usual, I blew it. Lilly pointed a group of four birds and as the first three rose I was able to take the furthest bird only to have the other two in my face which I missed of course. The fourth bird flew right over my head (I was unloaded by then though)
Lilly with a nice retrieve of the bird in the previous picture.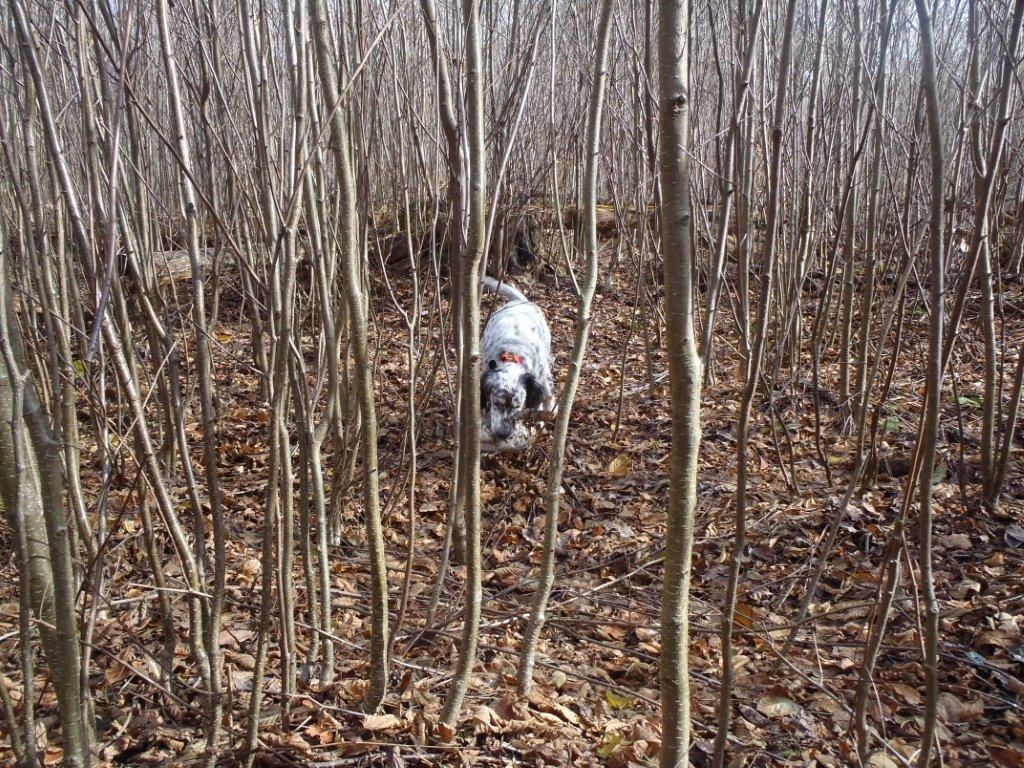 Some other random shots: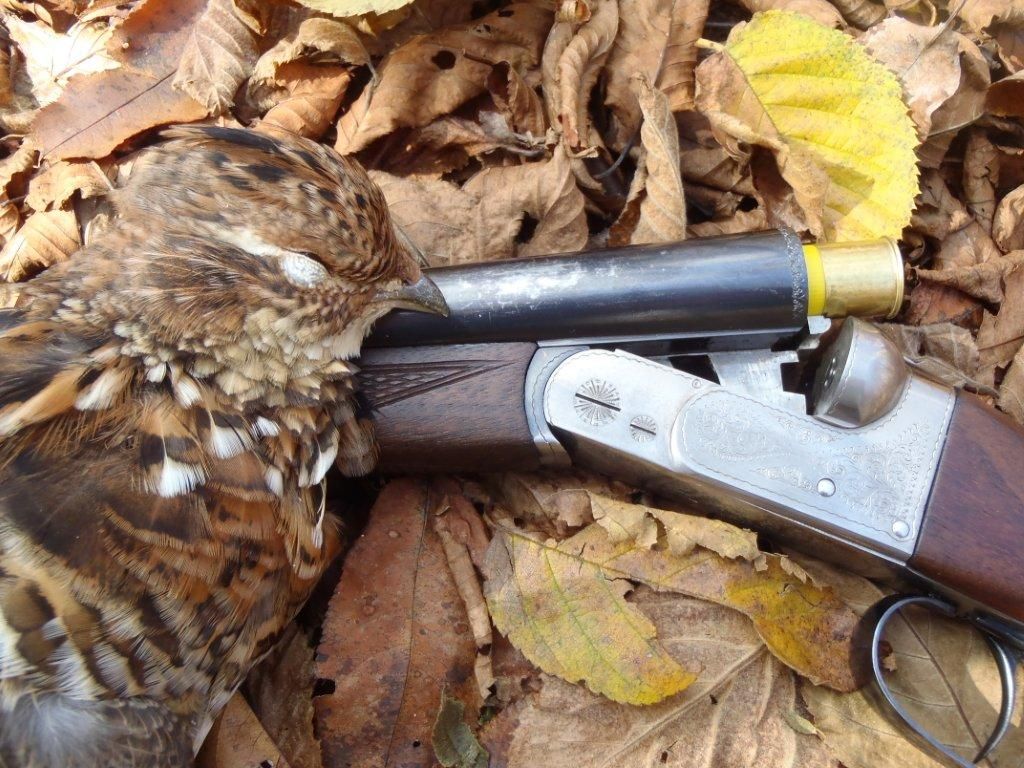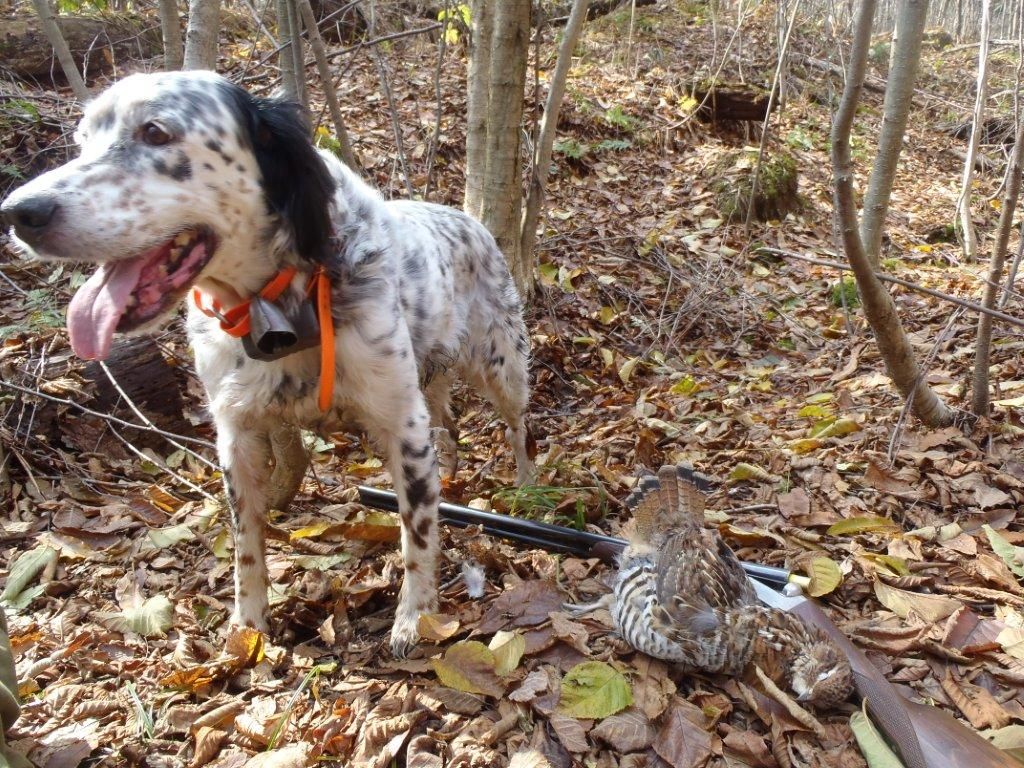 I thought this was an interesting looking tail fan...very dark red color with very little patterning.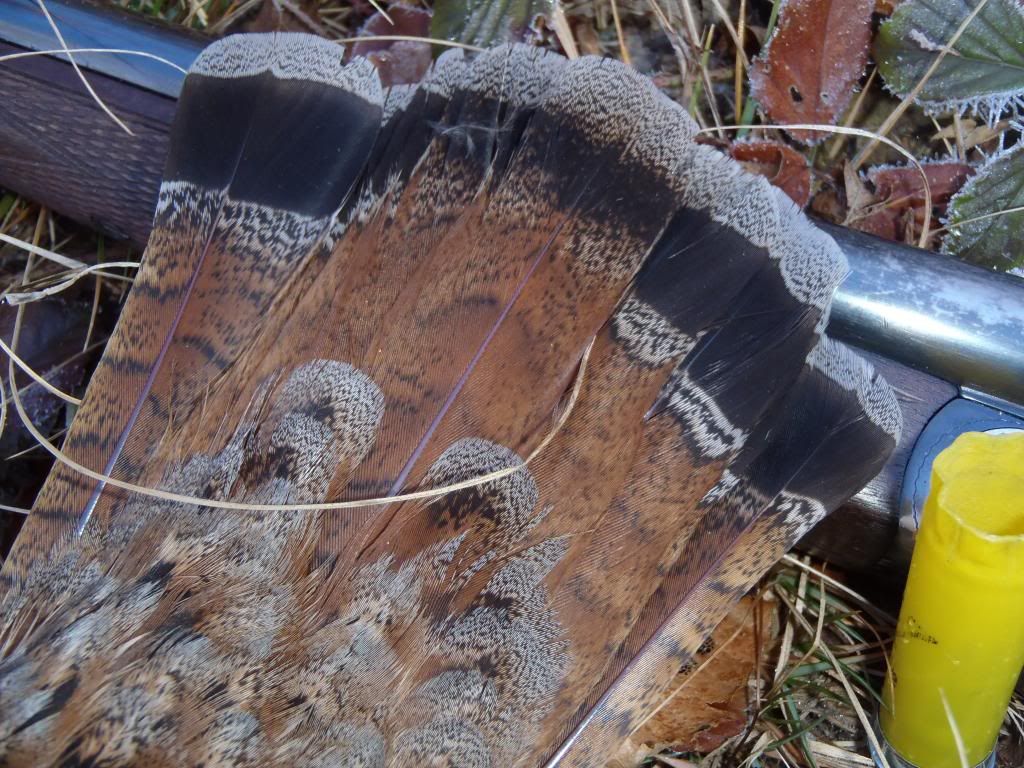 Thanks for looking...Part 2 in another thread