Discussion Starter
•
#1
•
Let me start with,I am by no means a trophy hunter, and with this years unexpected circumstances ( I had an unexpected surgery just 2 weeks ago) and not being allowed or able to climb into a treestand let a lone use my climber for a few more weeks, which forced me to hunt exclusivly from the ground, I had made the decision that the first legal buck I saw this season was fair game!!
Tuesday I was able to hit the woods by 1 p.m. and was quickly rewarded by a steady stream of does coming from the thicket above me and heading for the crabapples below. I was grunting every 1/2 hour or so when I spotted what I believed to be a sub legal buck working his way to me. at 30 yards I realized that he was indeed legal and shifted from observation mode to Predator mode!! I whistled him to a stop at 20 yards and let one fly. He whirled and went up the hill and stopped at 50 yards to figure out what the heck just stung him. his rear end started sagging and he took off on a Death Run crashing out of sight. By this time it was getting dark and I decided to leave him until the morning.
Took my own version of tracking dog with me first thing this morning and we found him piled up 40 yards from where i last saw him. Nowhere near my biggest but with this seasons challenges he definitly holds a special place for me.
Shot on SGL in Washington County, Horton TRT Ultralite, Easton Full Metal jackets, 100 grain Ramcat broadheads.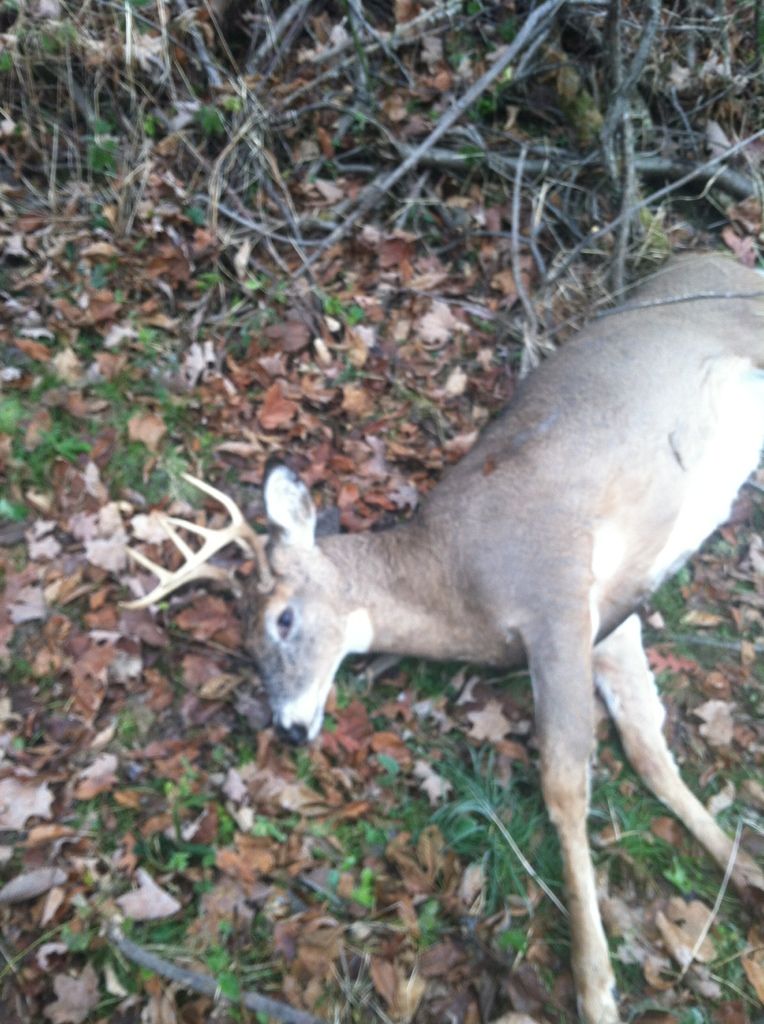 My Tracking Dog!!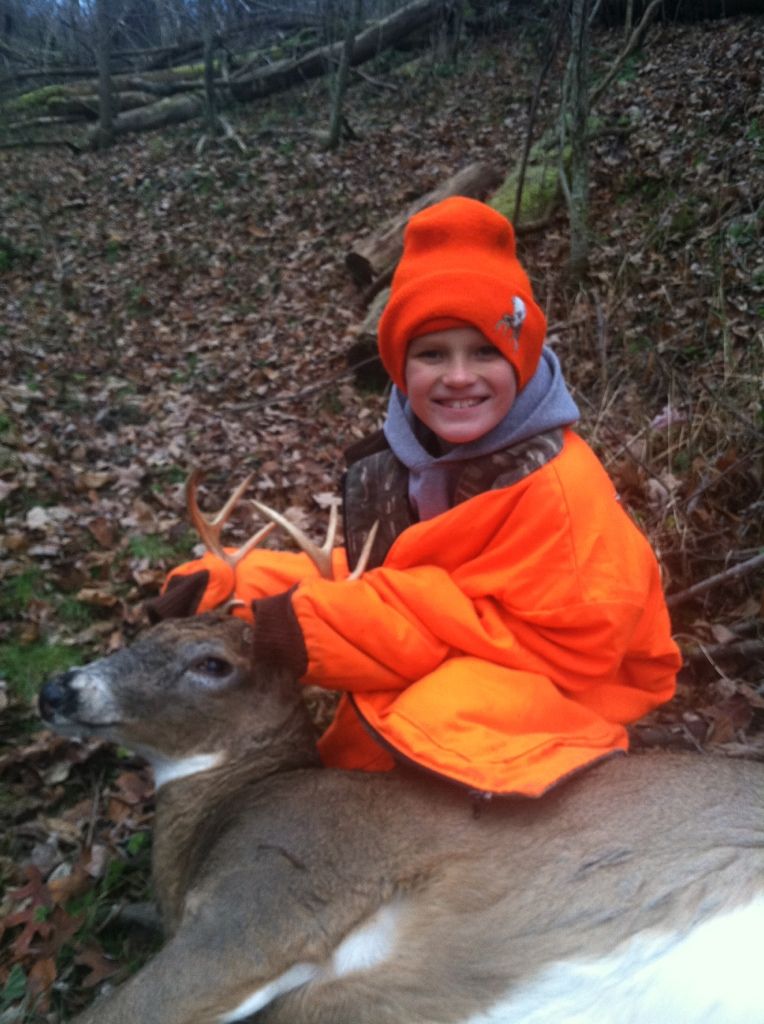 Puttin the little man to work.