Discussion Starter
·
#1
·
I have a yellow female pup that is 10 months old and is out of a breeding with my male (Red) and she is following right in her daddy's foot steps. She wants to retrieve everything and anything and is very happy doing it. She has been wanting to go hunting with me and the big dogs all season and I felt bad everytime I walked out the door and let her sitting there looking so sad. I have been working with her for months and she has been coming along very good. At 5 months I brought home a limit of geese and threw them on the ground behind the truck. My wife let her out and she ran down to the geese. I told my 2 older dogs to fetch them up and they would carry them up on the porch where I cleaned them. To my suprise I looked up to see her coming behind the 2 other dogs with a goose in her mouth. I didn't have her FF yet as it was all natural instincts. I figured with it being the last day and just my daughter and I going that I would take her out on her first goose hunt. She got to retrieve 2 geese and she did great. That made the whole day worth while. Sorry so winded, but I'm very proud of her. Here are a couple pics of her on the hunt. I hope you enjoy.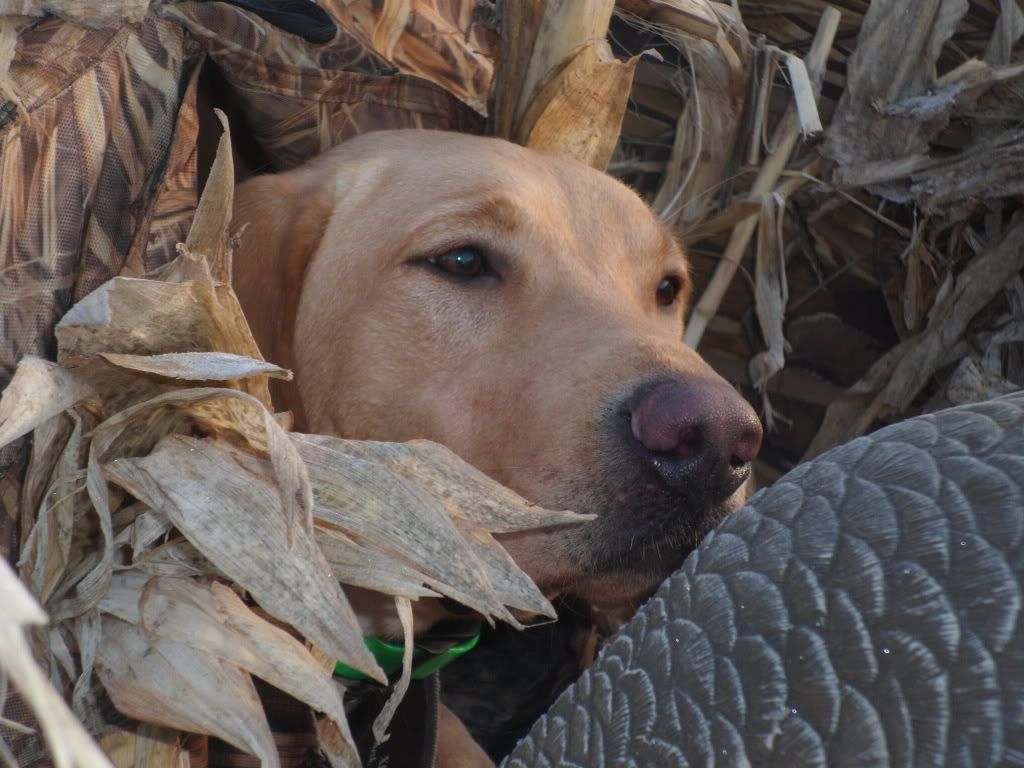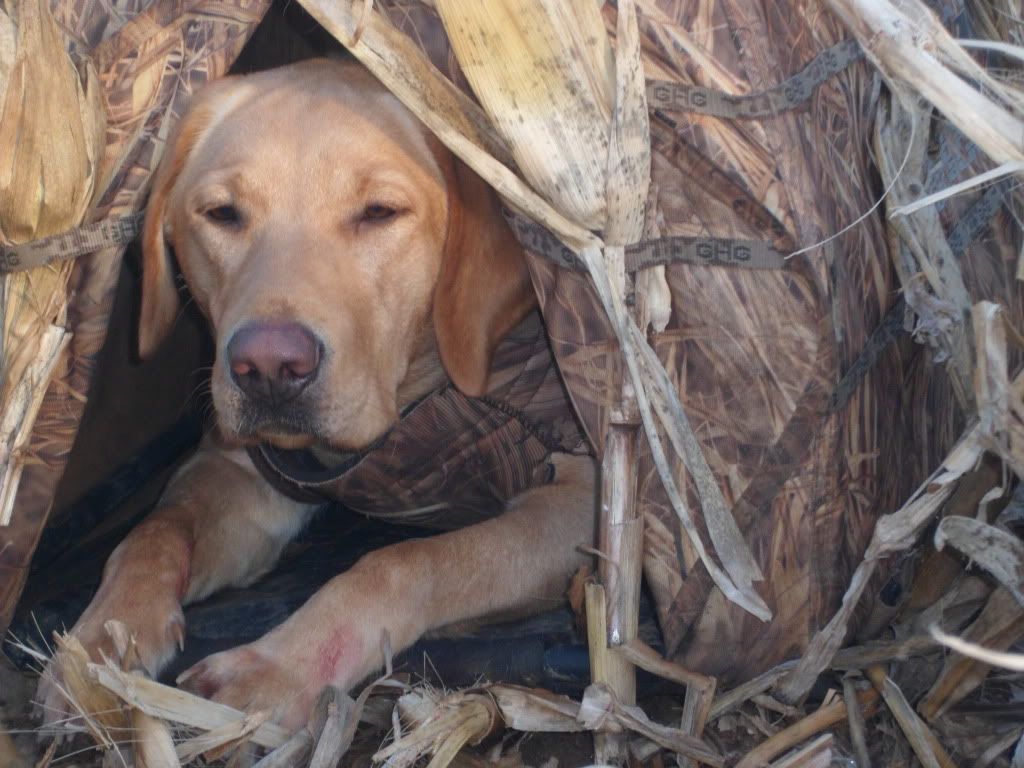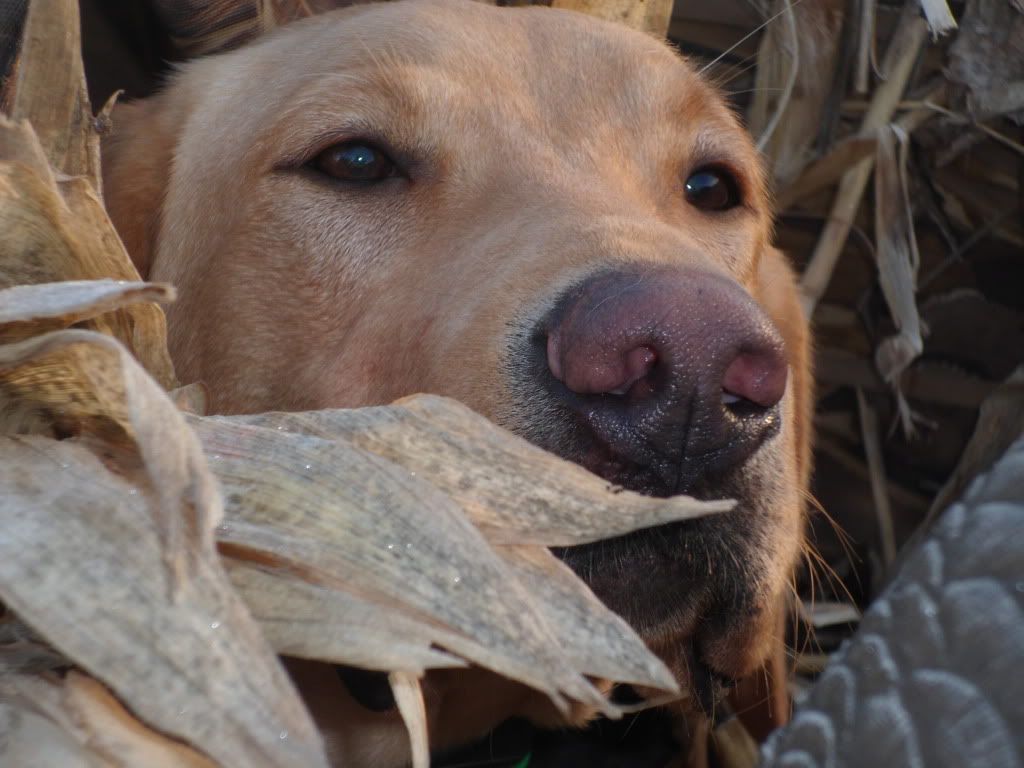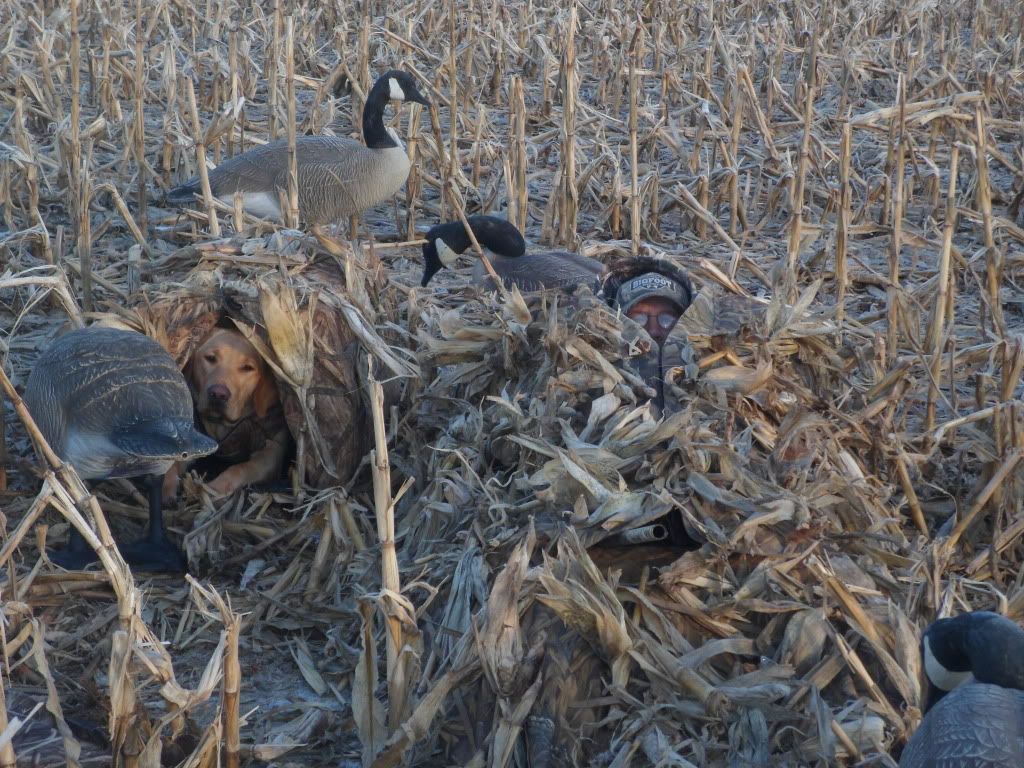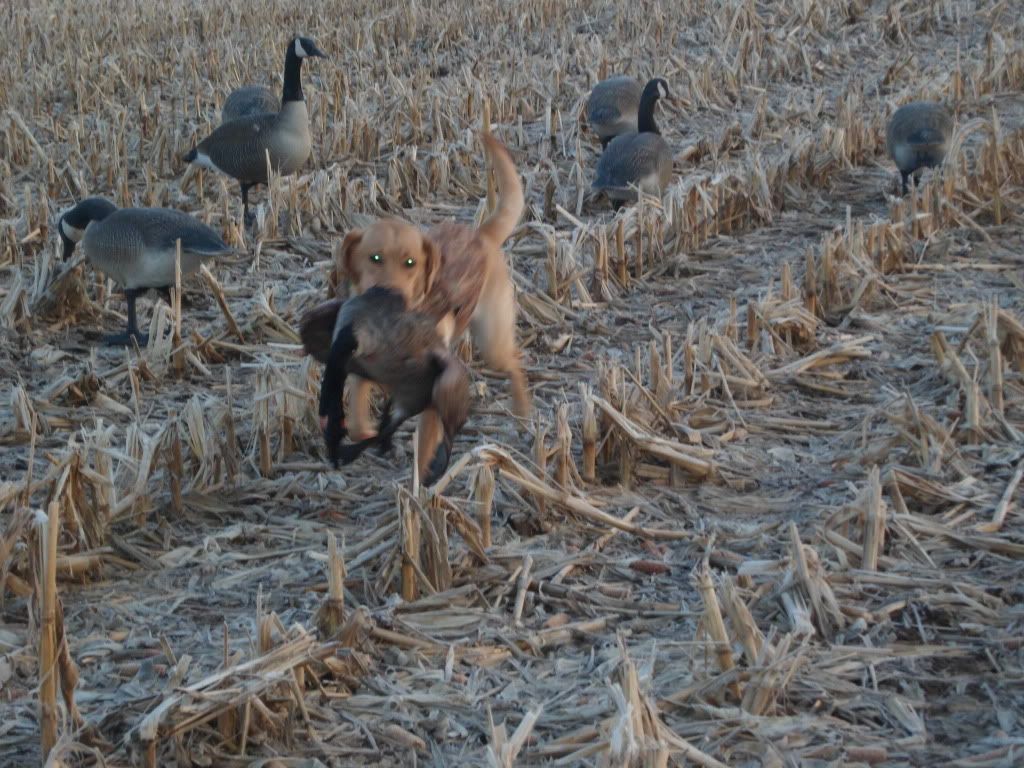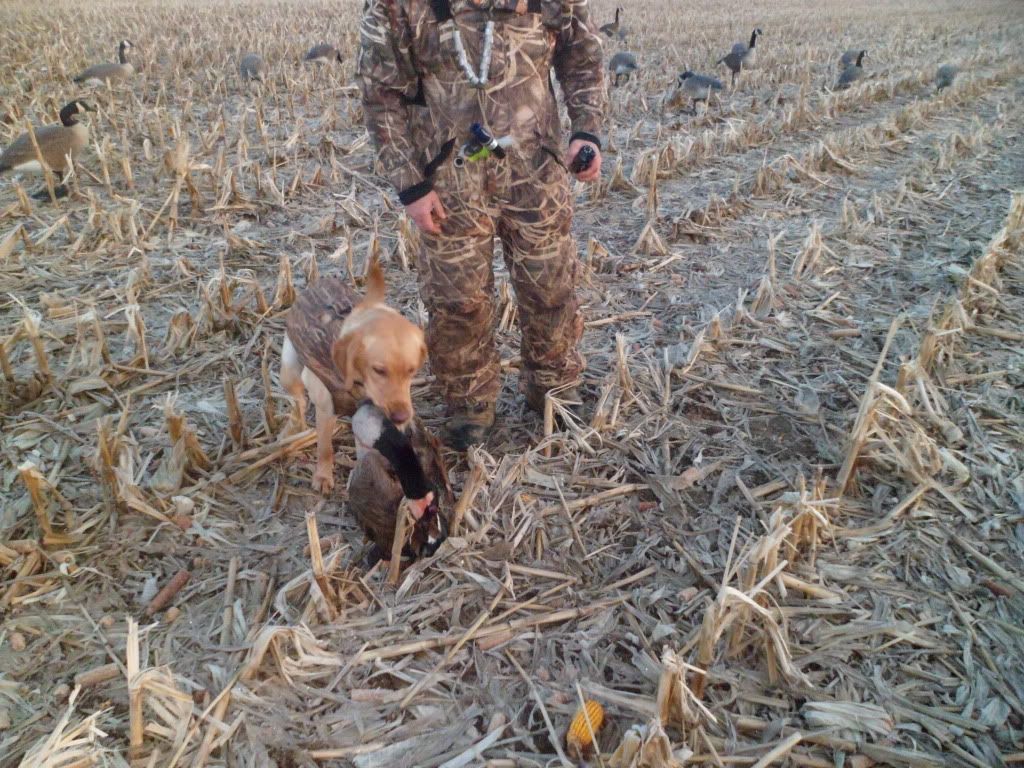 Heres another photo I thought you guys would enjoy of Ruby & Red. This is xmas day and we were opening presents and the geese flew down river past my house. They heard them and just had to take a look.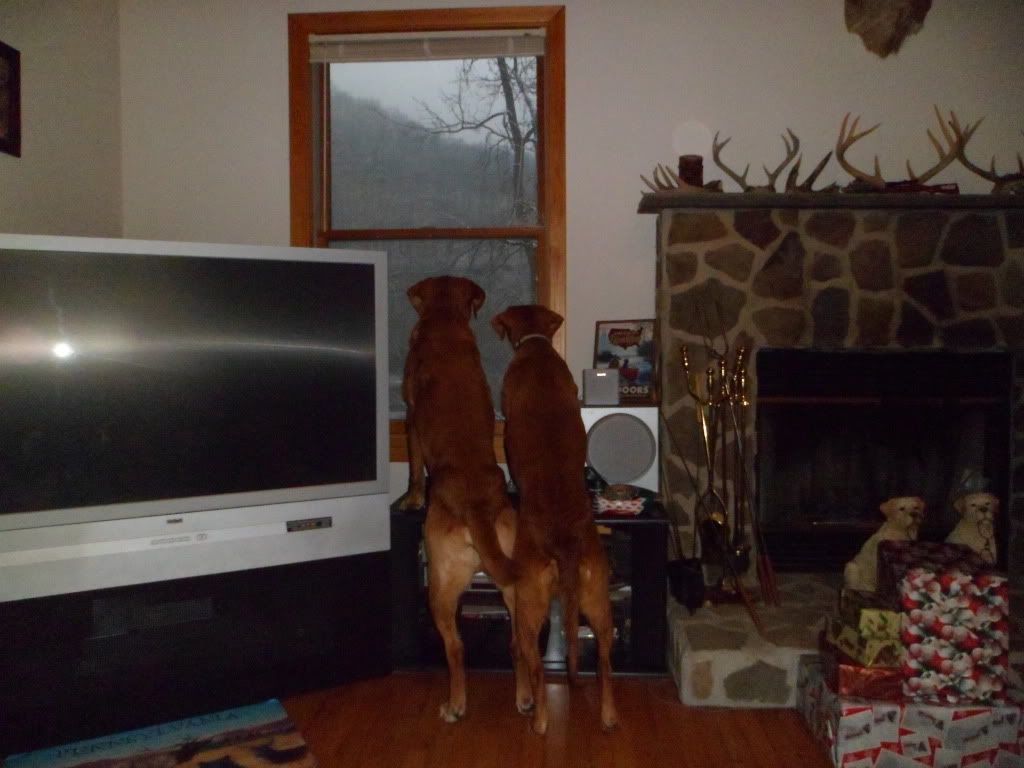 Thanks for looking guys!