Discussion Starter
•
#1
•
Got some good time in the woods today. No morels but found some other things. Just learning here so bear with me. I have a guide book, but I always have questions to ask the more experianced people.
(1) First I found on some old hay bails someone tossed over the bank. My guide leads me to think they are "common inky caps" AKA alcohol inky. I wanted to try a spore print so I brought a cap back to try but it turned to black slime on the paper in 2 hours. Stems are hollow. Big ones are maybe 4" tall.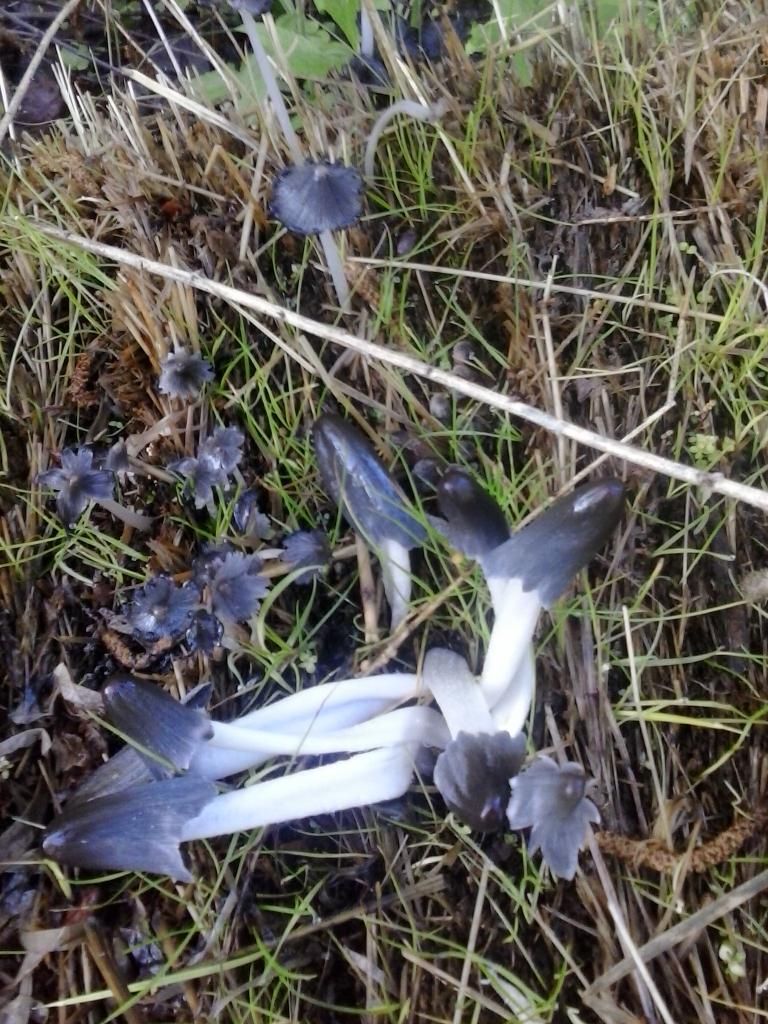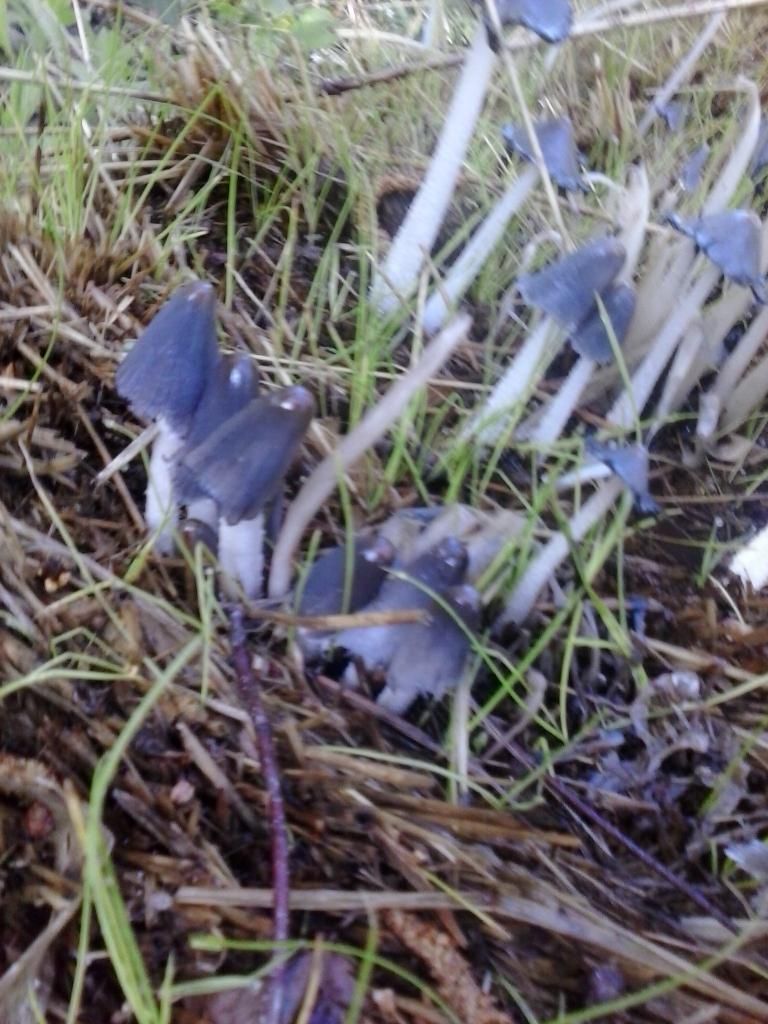 (2) Second one on a tree in the back yard. This guy has been the size of a golf ball the last few days. This morning its the size of a softball with all the rain we just got. Is it a puffball?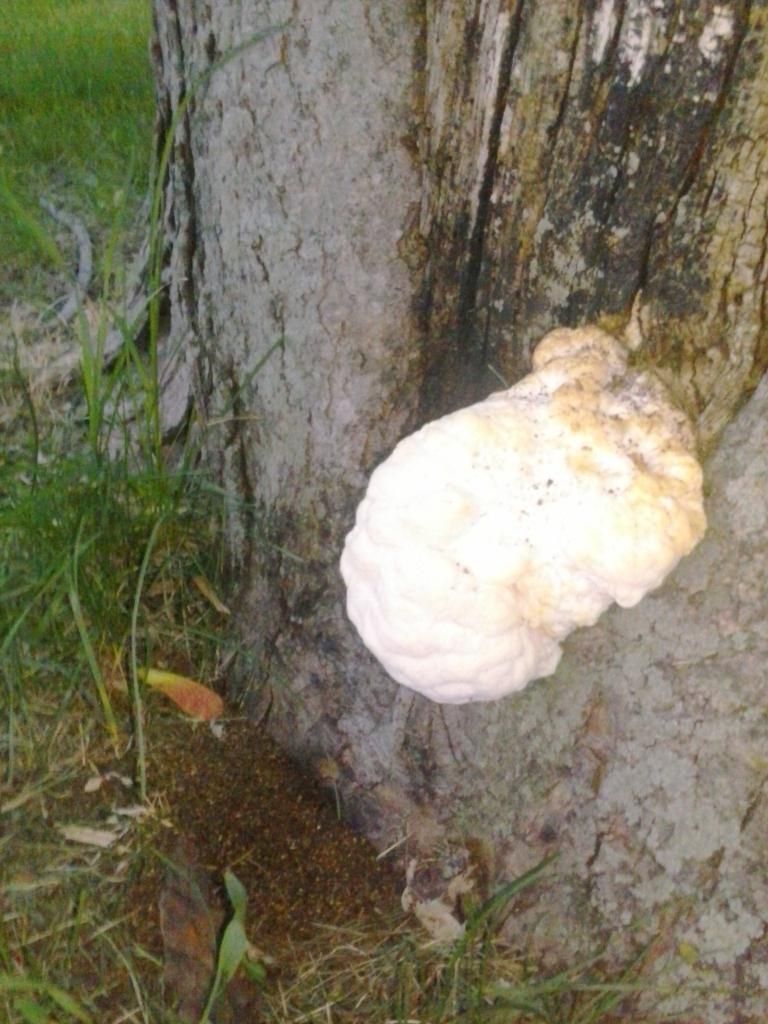 (3) Then I found these little guys under some elm trees maybe a foot off the blacktop infront of my parking spot at work.
These little guys are too tiny yet for me to ID. They are maybe the size of pencil erasers. Ill keep checking on them as they grow. Anyone have any guesses?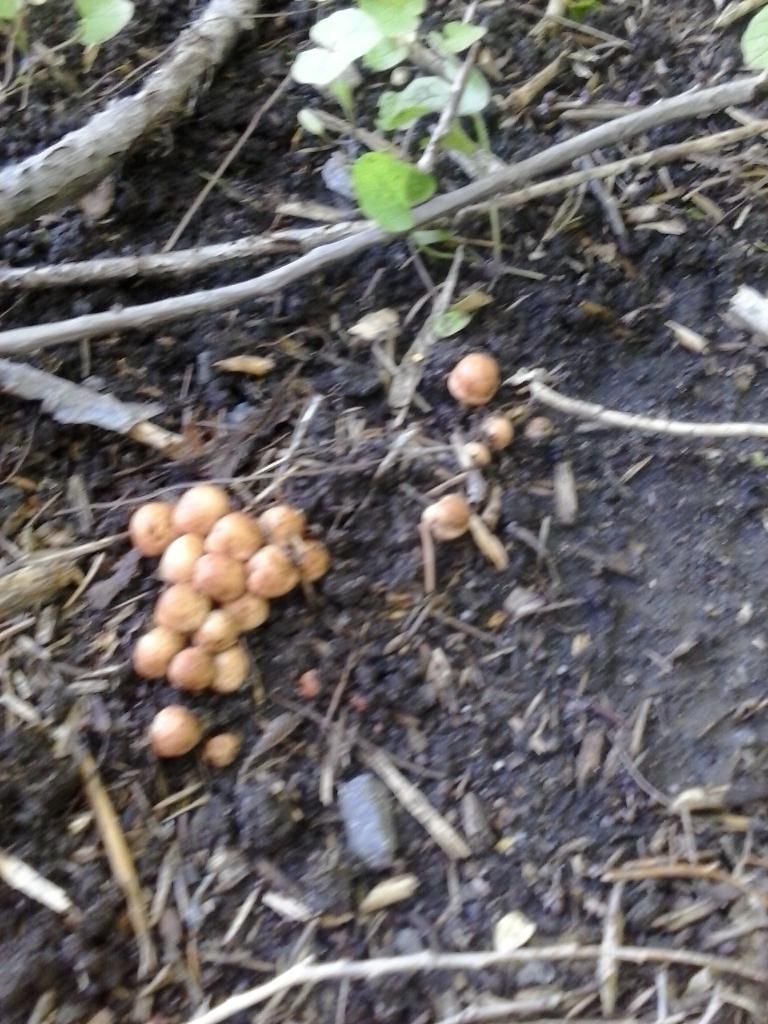 (4) Is this a sheeps head from last season? Whatever it was it was big. The chunks are maybe half the size of my hand and maybe half a thick. It came out of the ground right at the base of the tree by the root you can see. Is this something to check back on in the fall?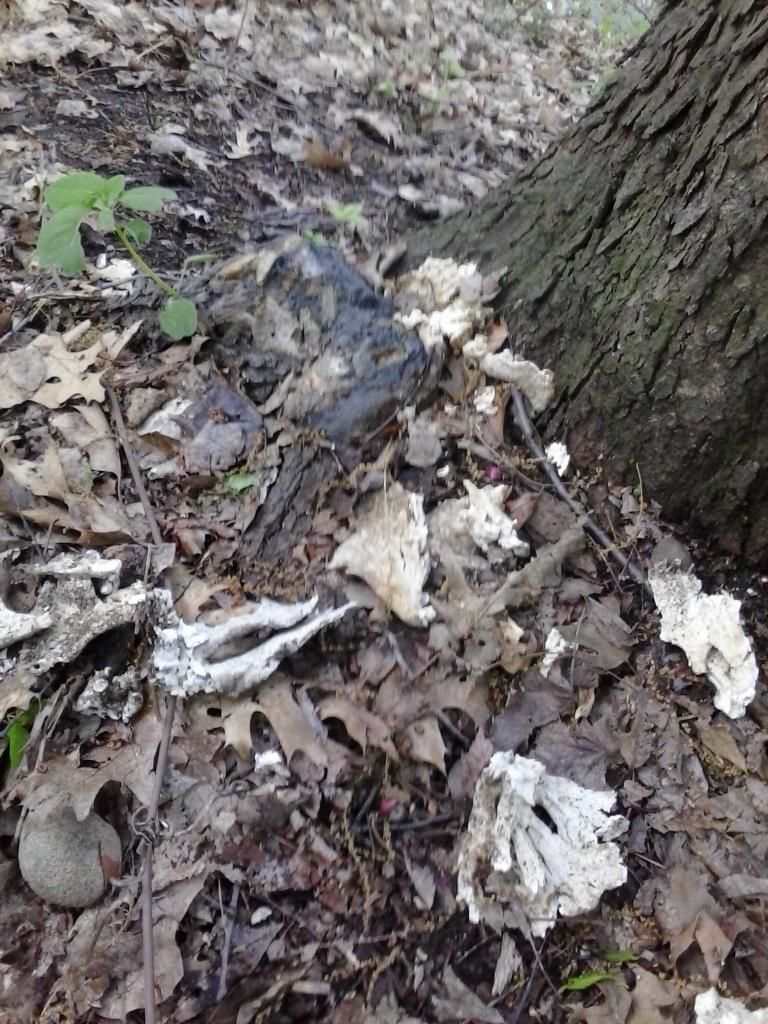 Also ran into a patch of "fools sang" wild sarsaparilla.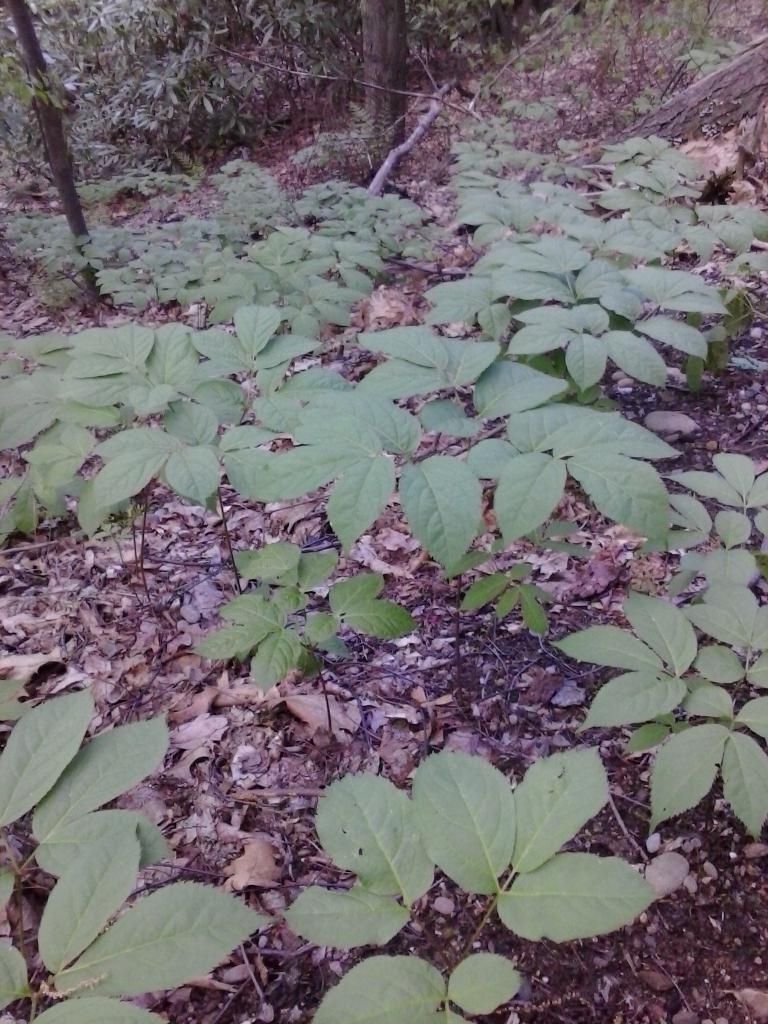 Thanks!