Discussion Starter
·
#1
·
Got out recently to work a few dogs in the woods on grouse and once I was done in the woods, I worked them a little in the fields on the quail that are still hanging on around the farm despite the cold and snow.
Here are a few pictures of the dogs in the woods.
Double find on a grouse. Black and white pointer at the end of the big log on left and orange and white pointer on the right.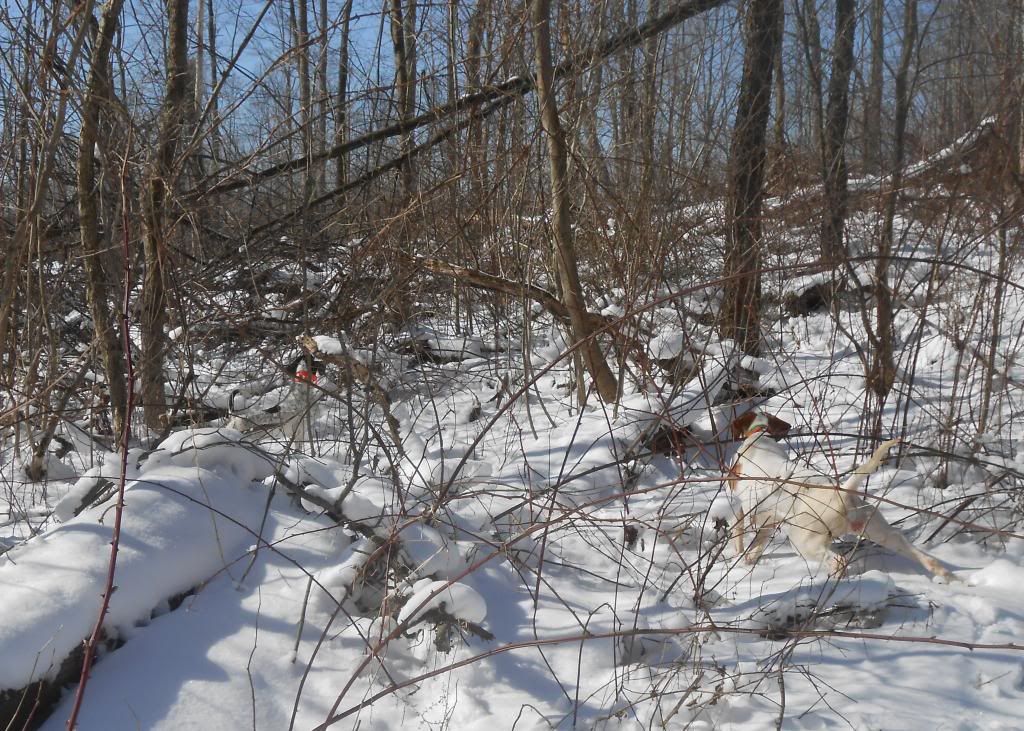 Here is another picture that I took of the orange and white pointer zoomed in a little before I worked my way ahead and flushed.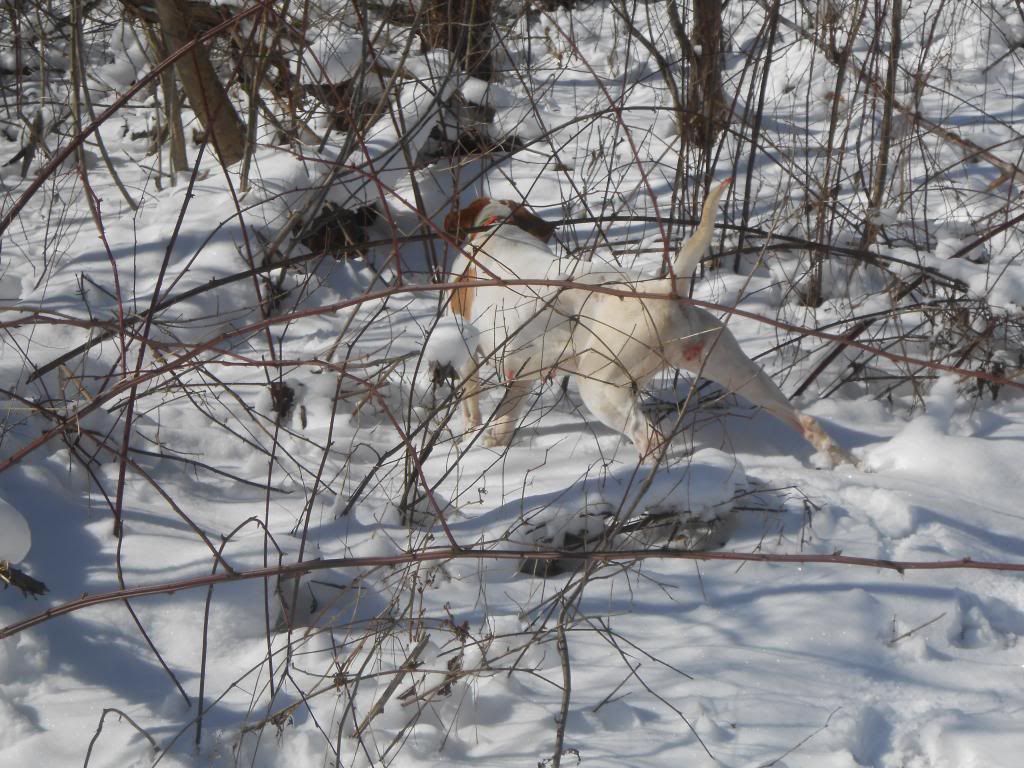 This is another pointer with a find in the multi-floral roses and green briars. The grouse was to the left slighly out of the picture and over the edge of the embankment from the dog. Wind was slightly at her but more up hill. She knows that it is there and is standing it but I think she would have been more intense if the wind were right at her. I think she is on the edge of the scent cone.
Once we had enough of the thick nasty blood letting stuff, we did a little work on the quail on the farm. Here is a little covey that was pointed and I was able to take a picture of before flushing. They were still in their protective donut shape and I think they had roosted there the night before as the snow had melted under them and there was plenty of quail do-do where they flushed from.
Here are a few pictures of finds on quail in the fields. Some were on singles after flushing the coveys and some were on covey finds.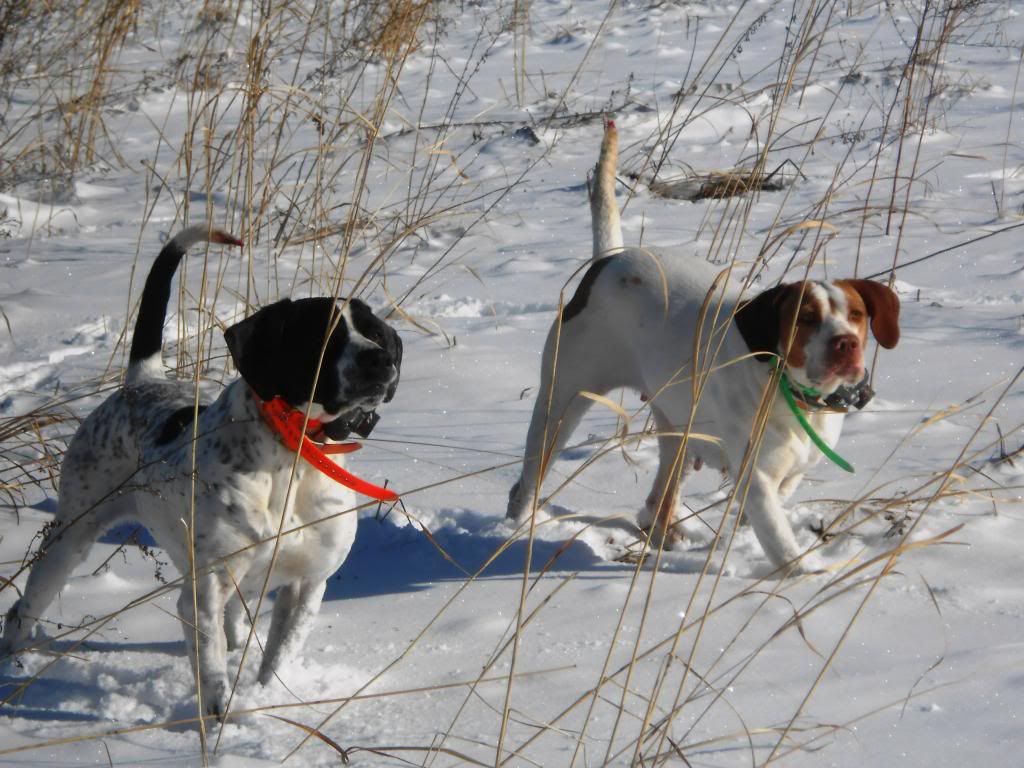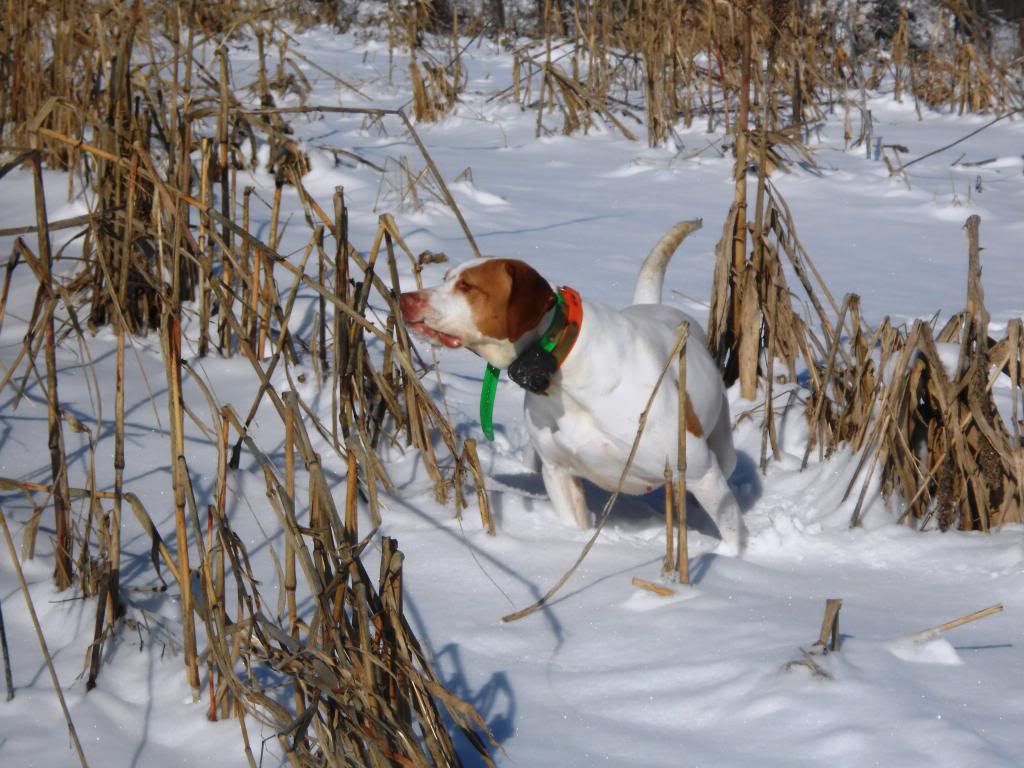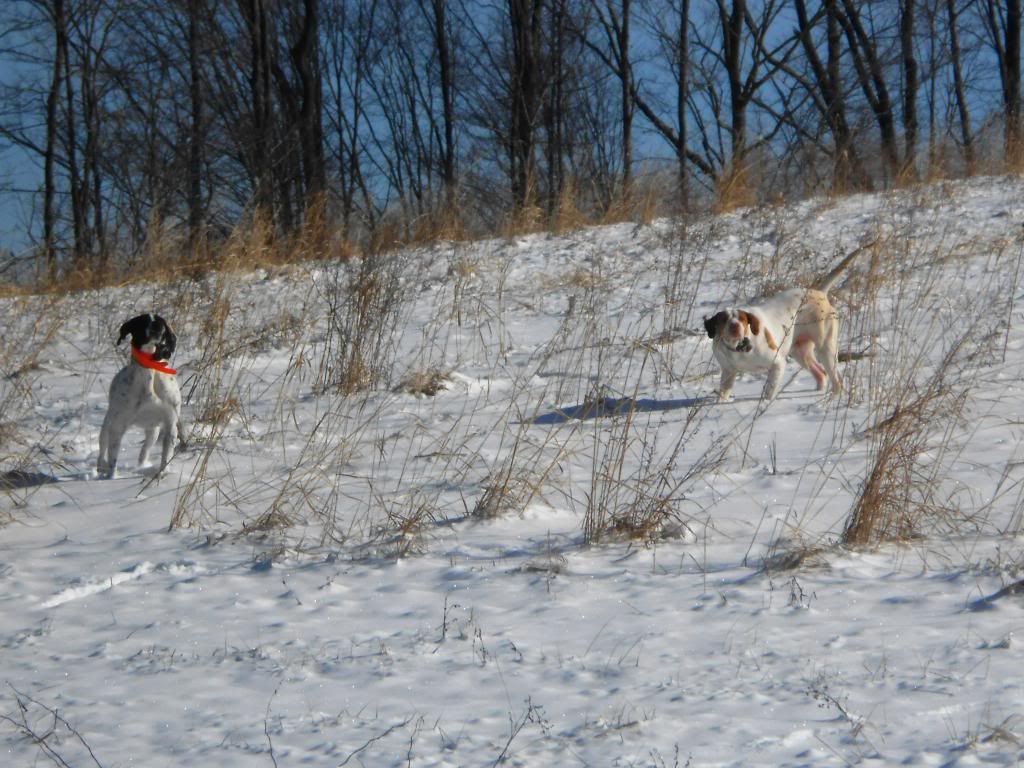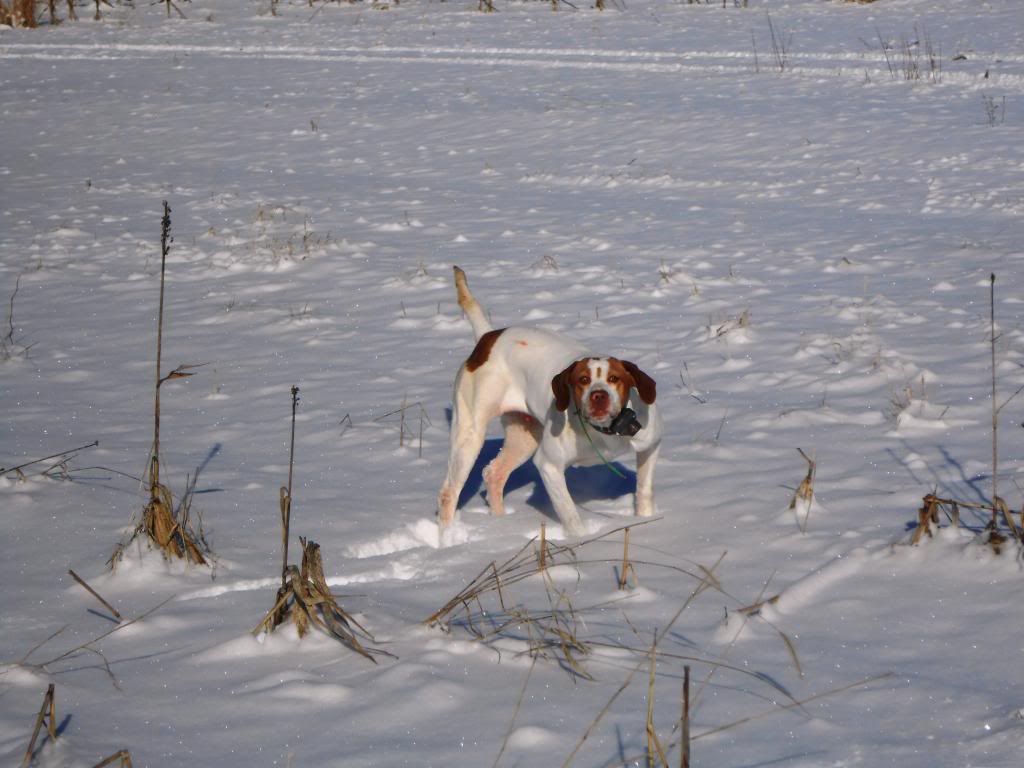 I hope the ground hog was right and spring is coming soon. The scenting conditions have been great, but the dogs and I have had enough of the snow. Besides, spring dog training season is quickly approaching and I would like to be working the dogs in a little warmer weather.