Discussion Starter
•
#1
•
Just returned home from a successful mountain lion bow hunt in Colorado. We were hunting with Fred Wallace of Cat Track Outfitters in Collbran. We hunted 2 days and ended up taking two great cats. Can't say enough good things about these guys. They put a lot of effort into ensuring a successful hunt. Between their years of experience, equipment and the pack of hounds they have... Doesn't get much better.
My buddy shot this big female on the first morning.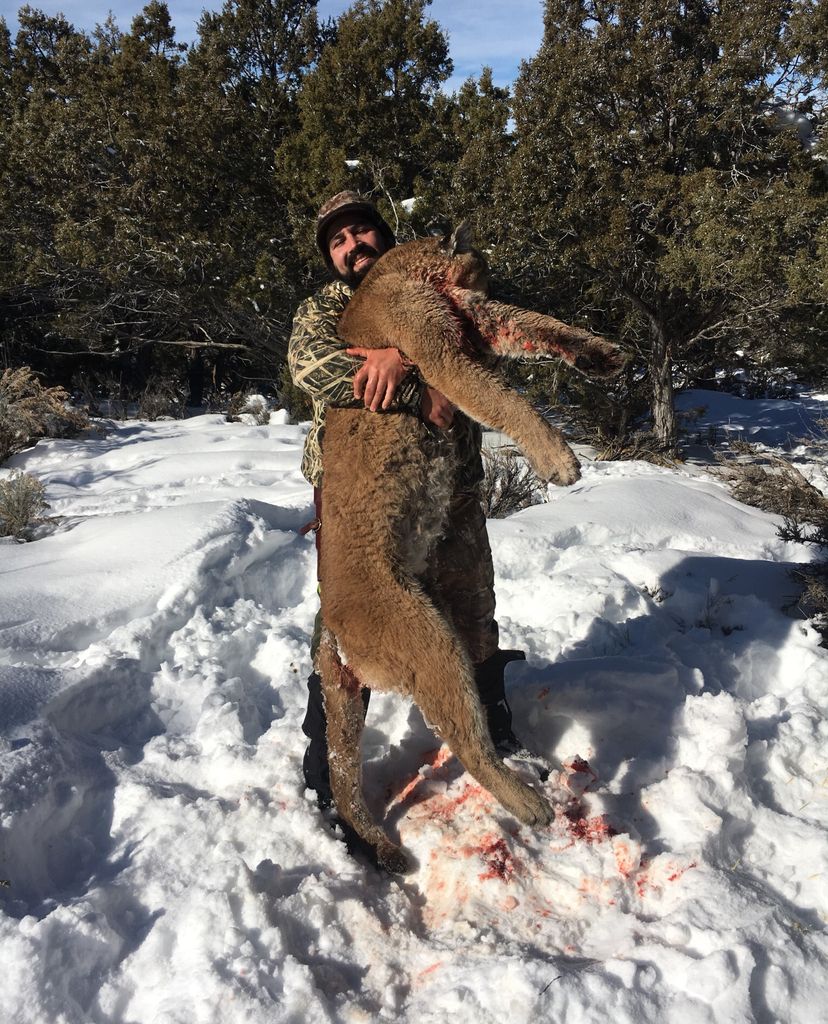 The second day we didn't have any tracks cut before light so we headed off on the machines. These things were serious. A 4x4 and a 6x6 equipped with tracks. They rode on top of a few feet of snow and went where no snow mobile could ever go. Add in 4 guys, 6 dogs and a pile of gear and they were still going strong. We logged 32 miles one way, about 200 mule deer sightings, and a number of bobcat tracks before we cut a big set of mountain lion tracks. It didn't take the dogs long to do their thing and quickly had the big tom treed in a 10 foot cedar tree. One arrow through the heart from about 7 yards away and this guy was dead before he hit the ground. I'm told he will score well.