Discussion Starter
·
#1
·
Mid-Week Adventure
Sometimes I long for a true trout fishing adventure. For a few days prior to Wednesday, May 11th, 2016, a plan had been forming in my mind. I was going to go to one of the most remote places in Pennsylvania that I'm aware of. It was going to require a lot of walking. Thoughts of a 200-trout day played in my mind between scenes from the movie Deliverance.
I hadn't been to this place in over thirty years but I had a good map to carry along. I would have liked to have taken along my new Garmin GPS unit that I had received as a gift a few months ago, but the directions that came with it were so poorly written that it'll probably stay in the box that it came in until the batteries leak and ruin it.
I pulled my SUV into a pulloff along the narrow, hazardous dirt road slightly before 6:00 a.m. After booting-up my next step in the journey required descending the side of a mountain for over 1.5 miles to get to my destination stream.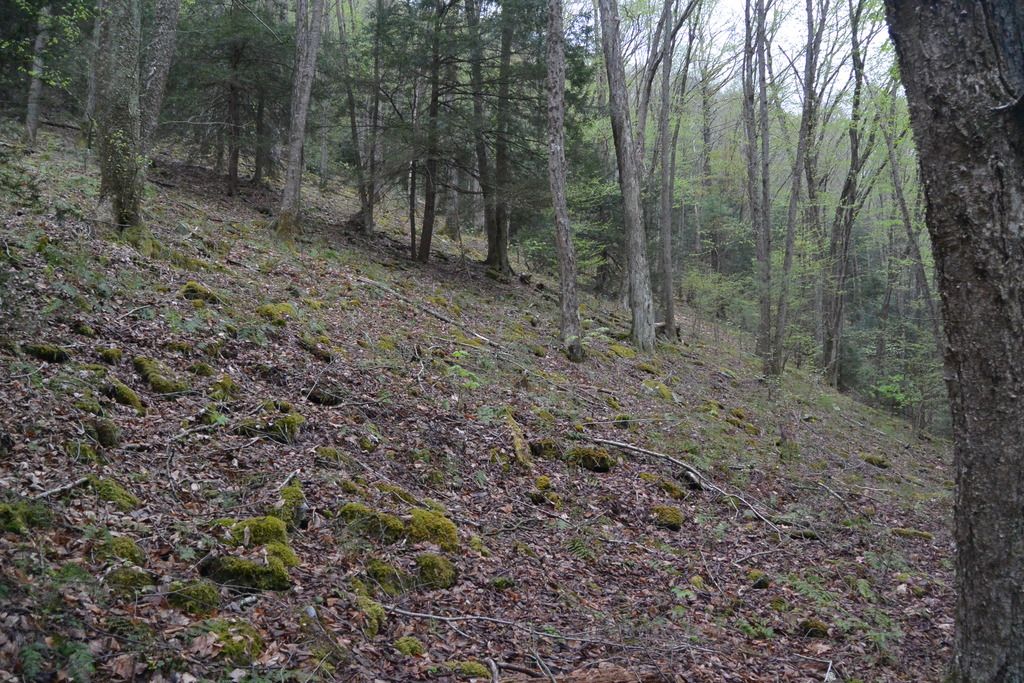 I was glad the hay-scented ferns hadn't leafed-out yet, though in the 47-degree air I didn't think there was much chance of stepping on a rattlesnake anyway.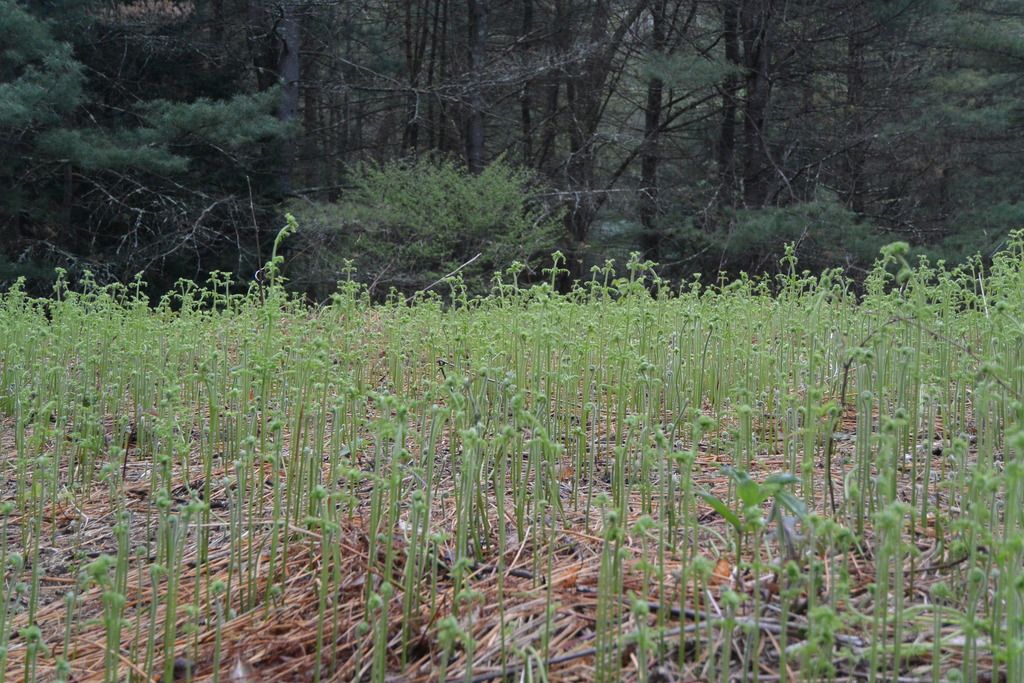 It took about an hour to hike to the stream and I was pleased with what I found. However, I cringed a little when the water temperature registered just 46-degrees. The flow looked great and the sky was cloudy.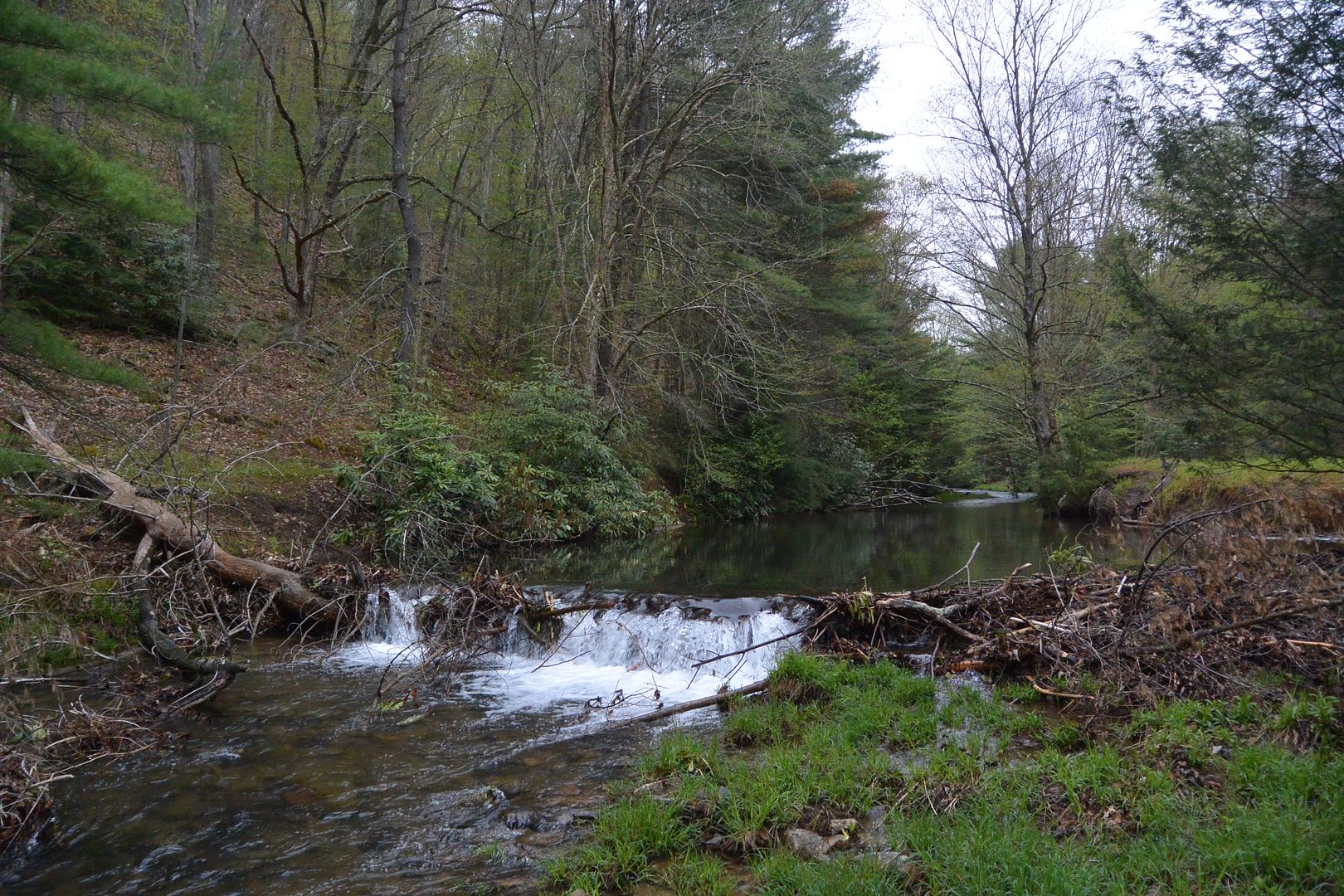 Right away a 9.5" native brookie tagged my White Bead Gold spinner.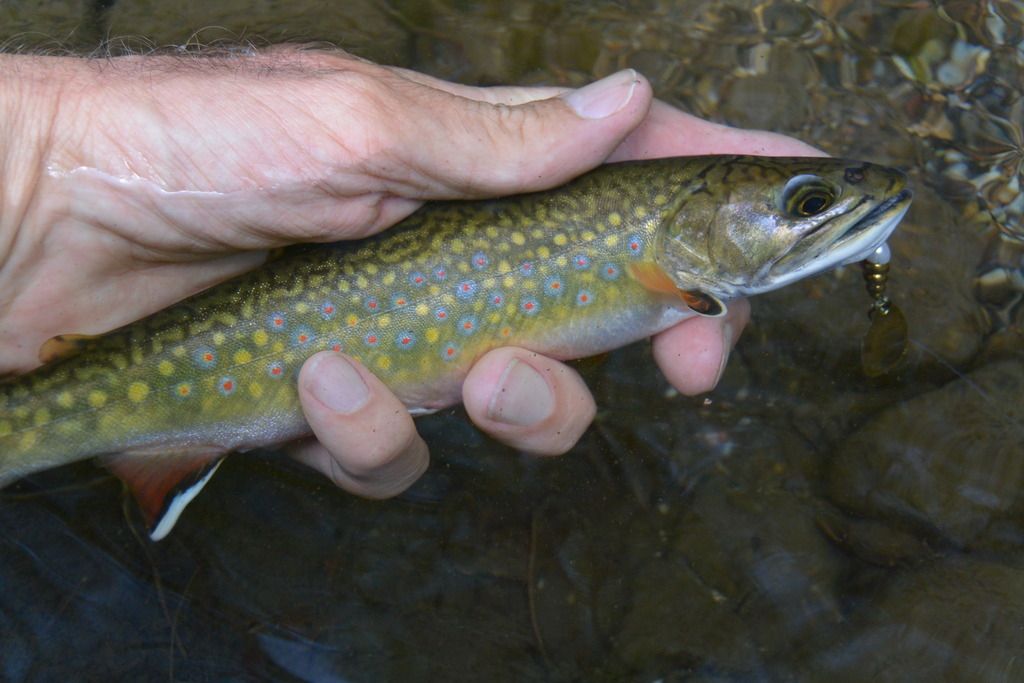 Soon a 12" wild brown couldn't resist the original design of my lure.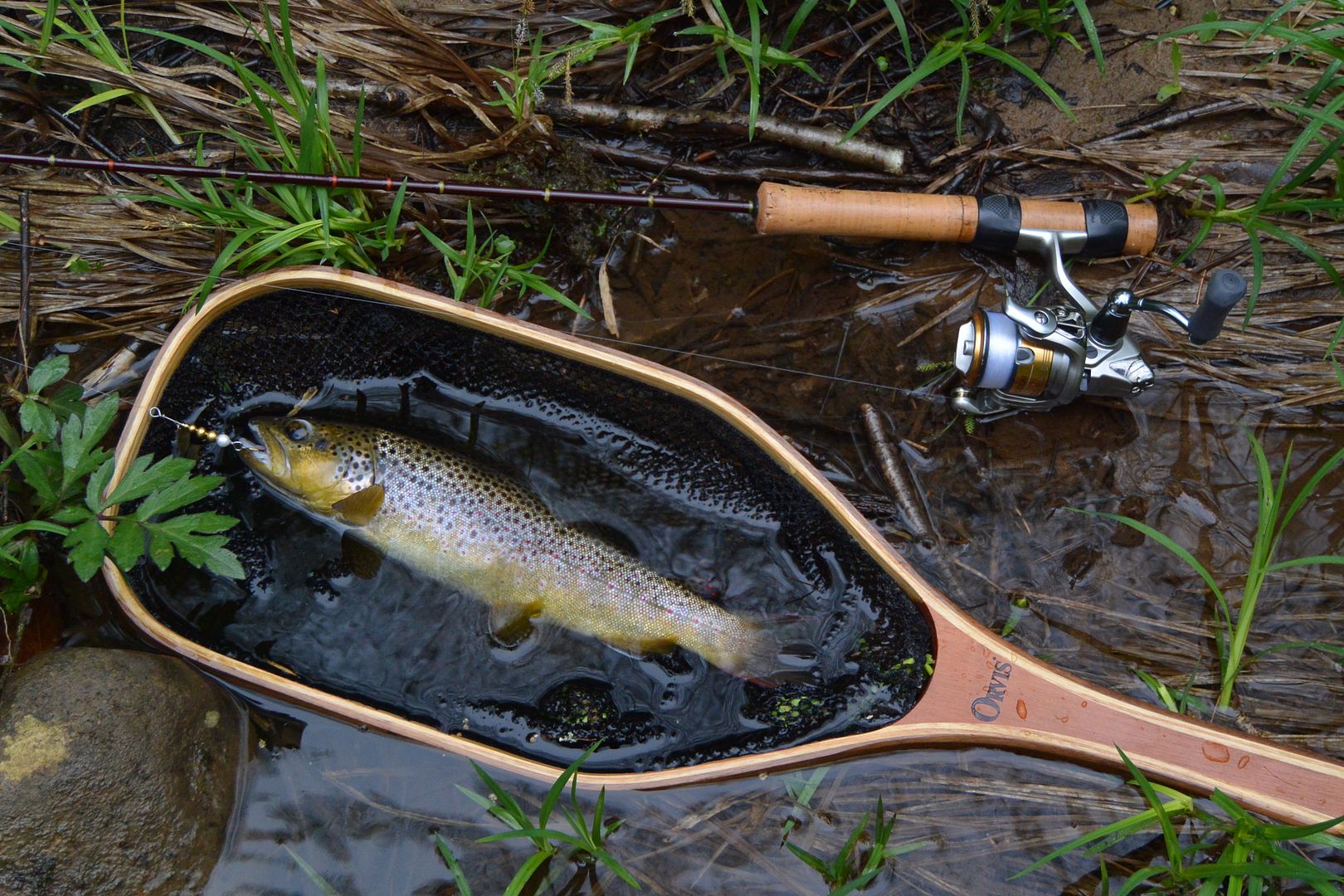 But it was good that I took time to savor the moment.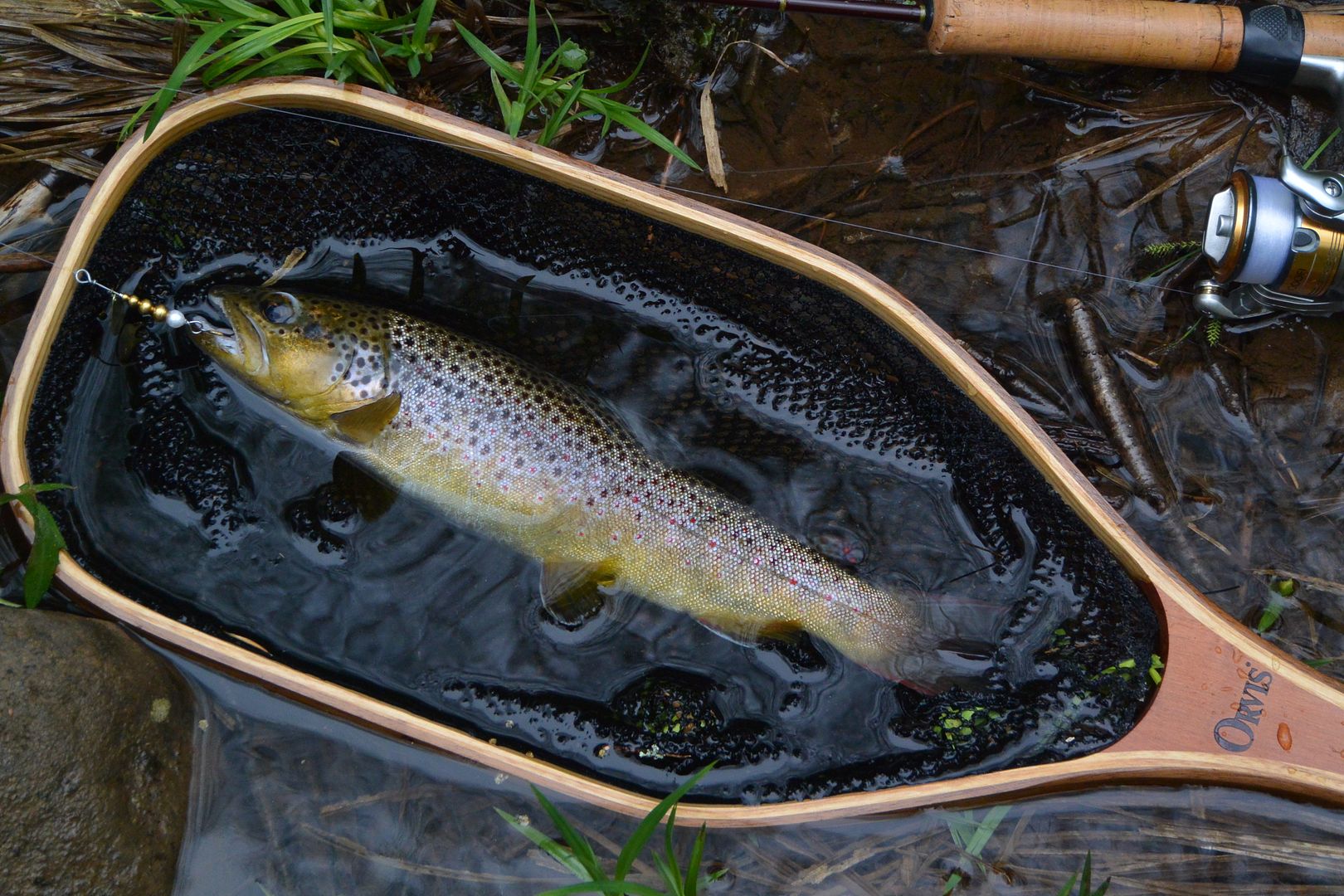 There were a lot of riffles and no trout out for long stretches of water.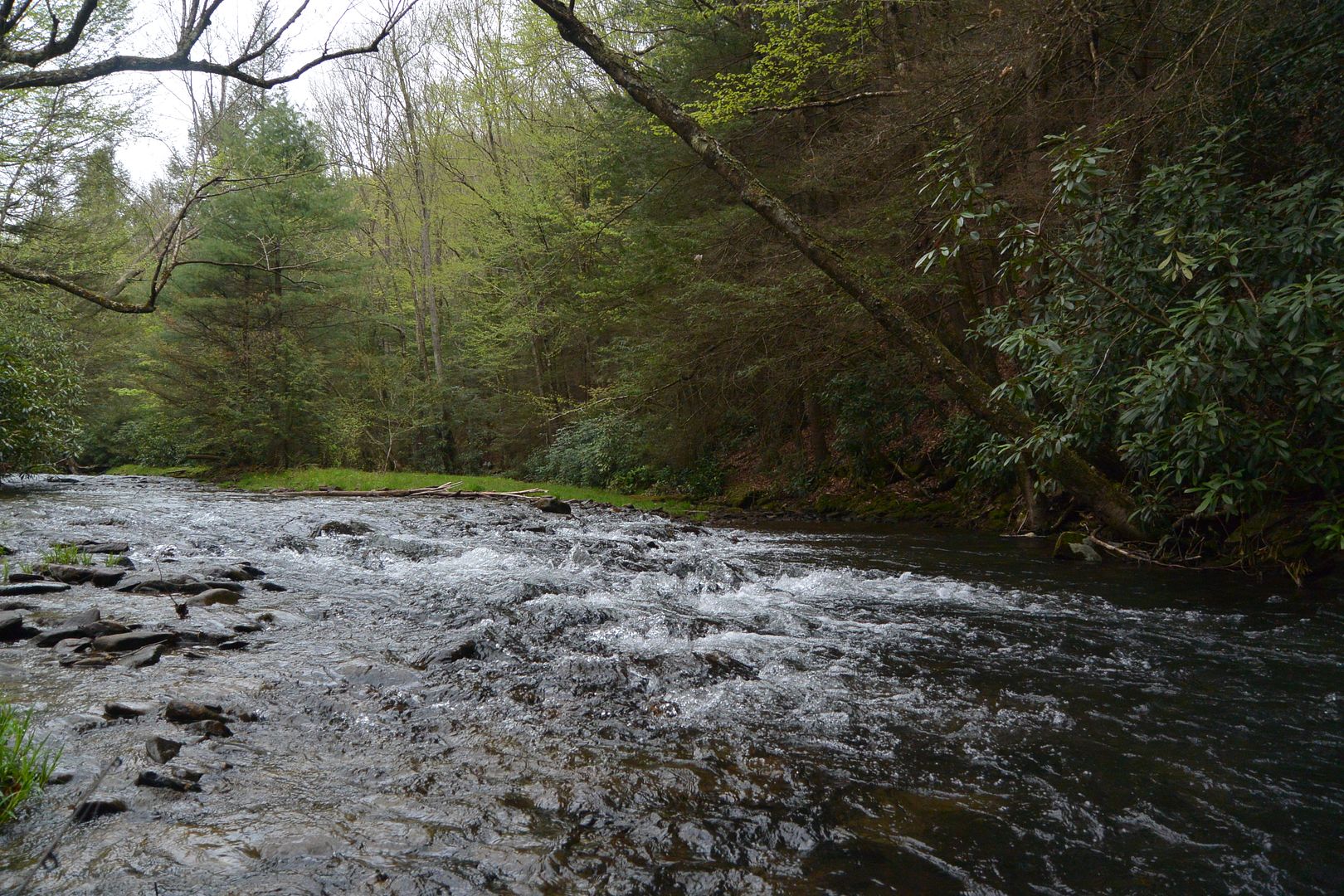 Many nice pools didn't yield as much as even a sniff.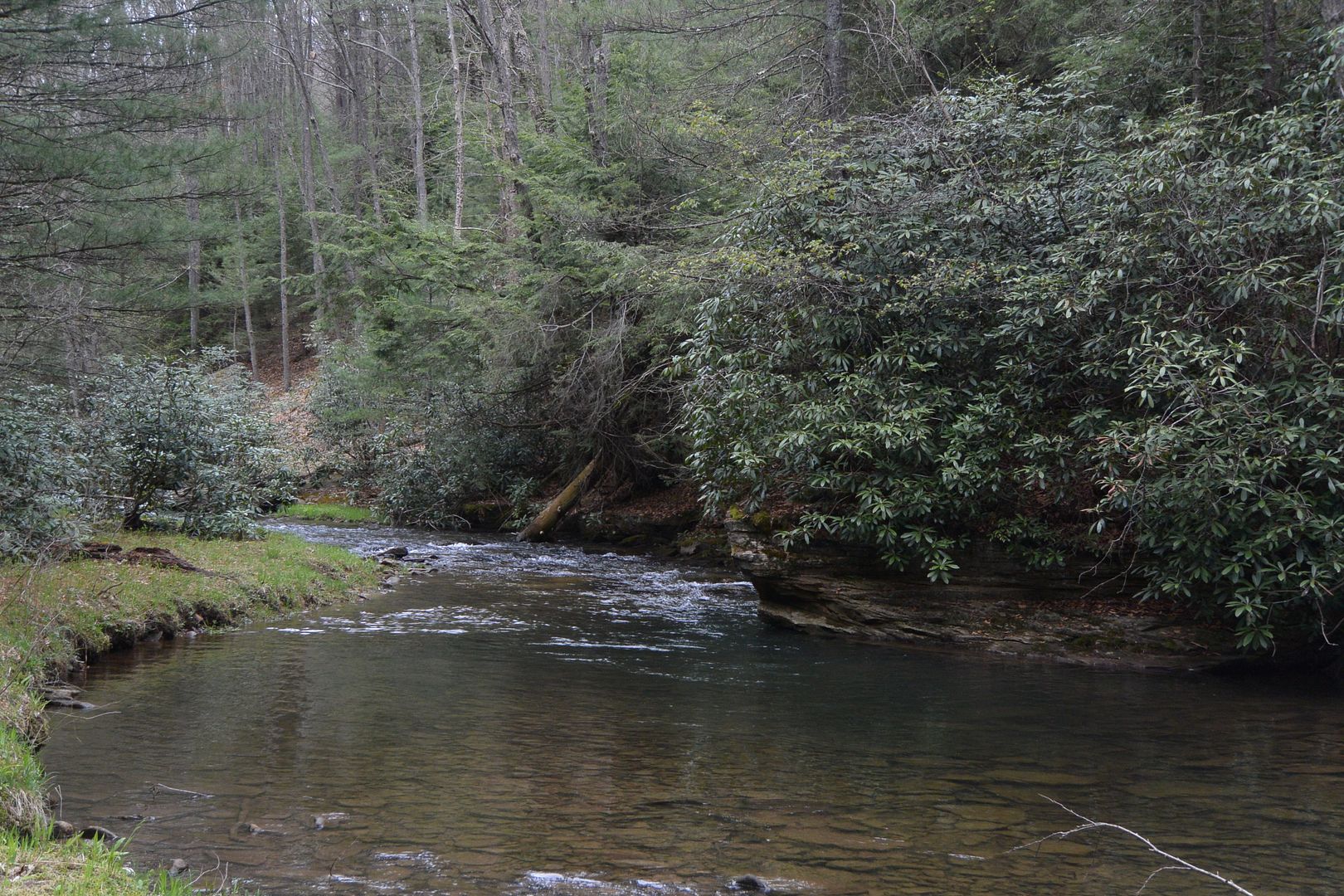 I wondered if maybe the water temperature was too low, but dismissed this thought because it wasn't like it had suddenly dropped since recent weather had been cool.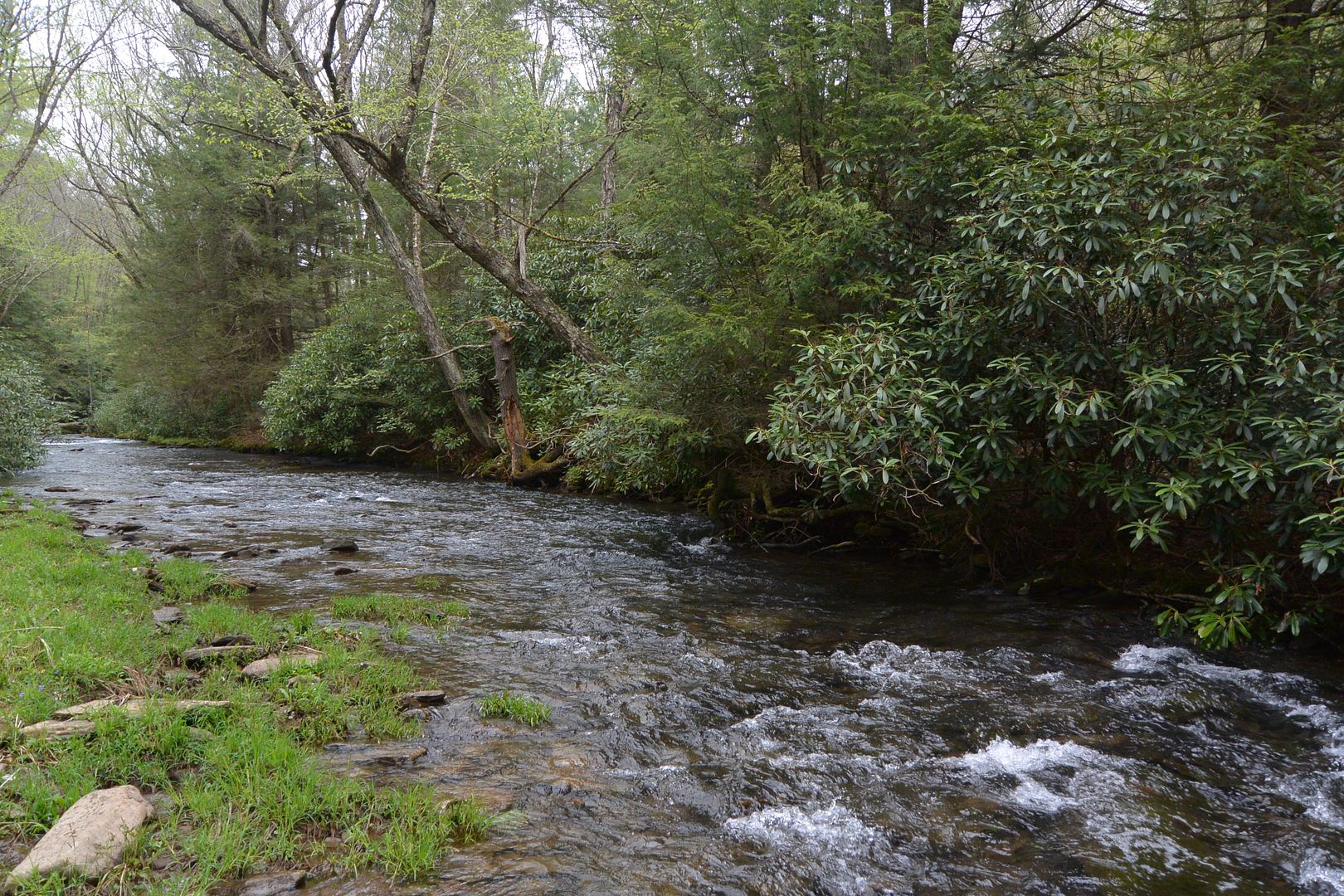 The fishing was slow but some pools lived up to my expectations.
This 12.5" wild brown was my largest trout of the day.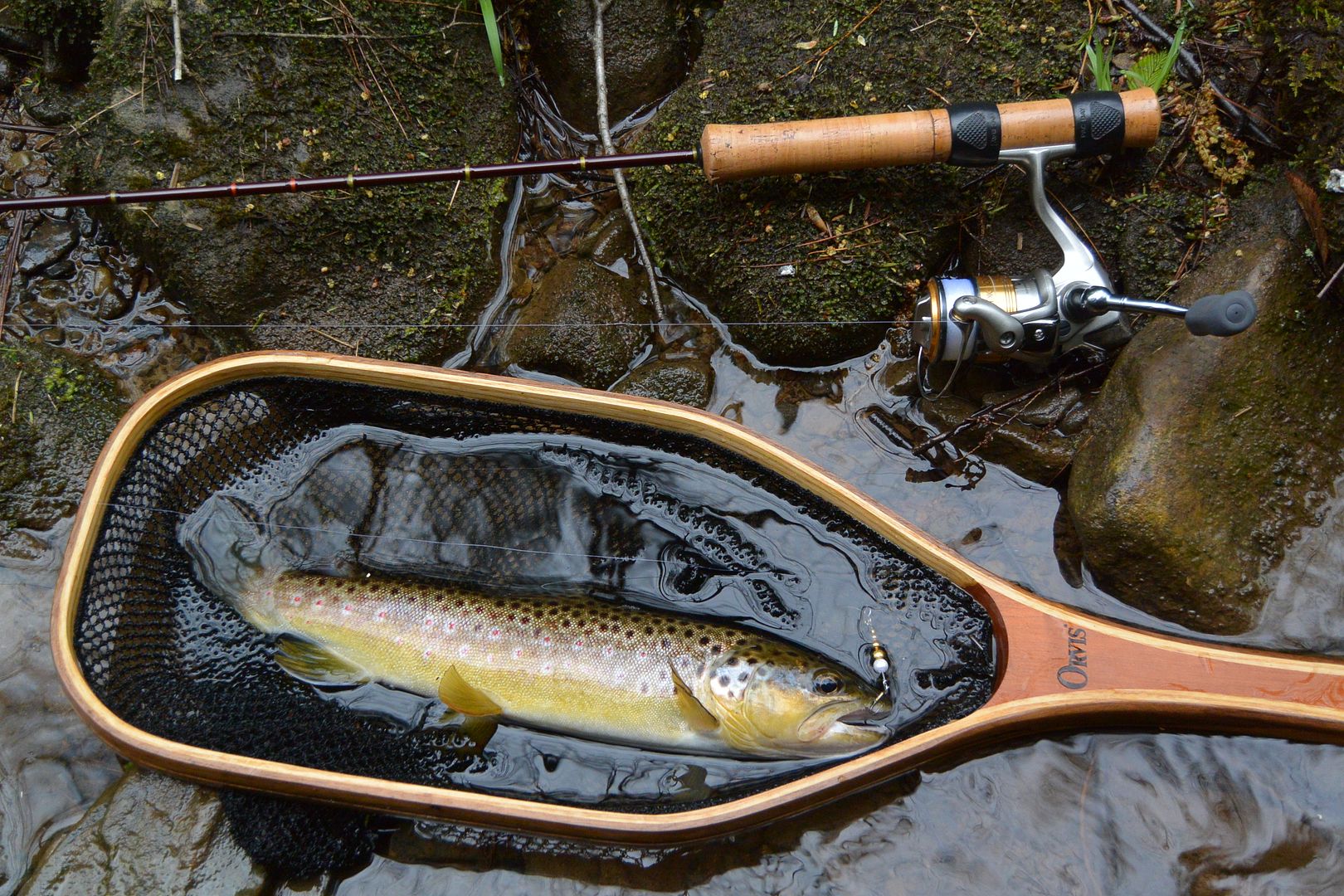 It was still a little worn-looking, possibly from spawning last autumn.
Though the fishing was poor, the surroundings were spectacular.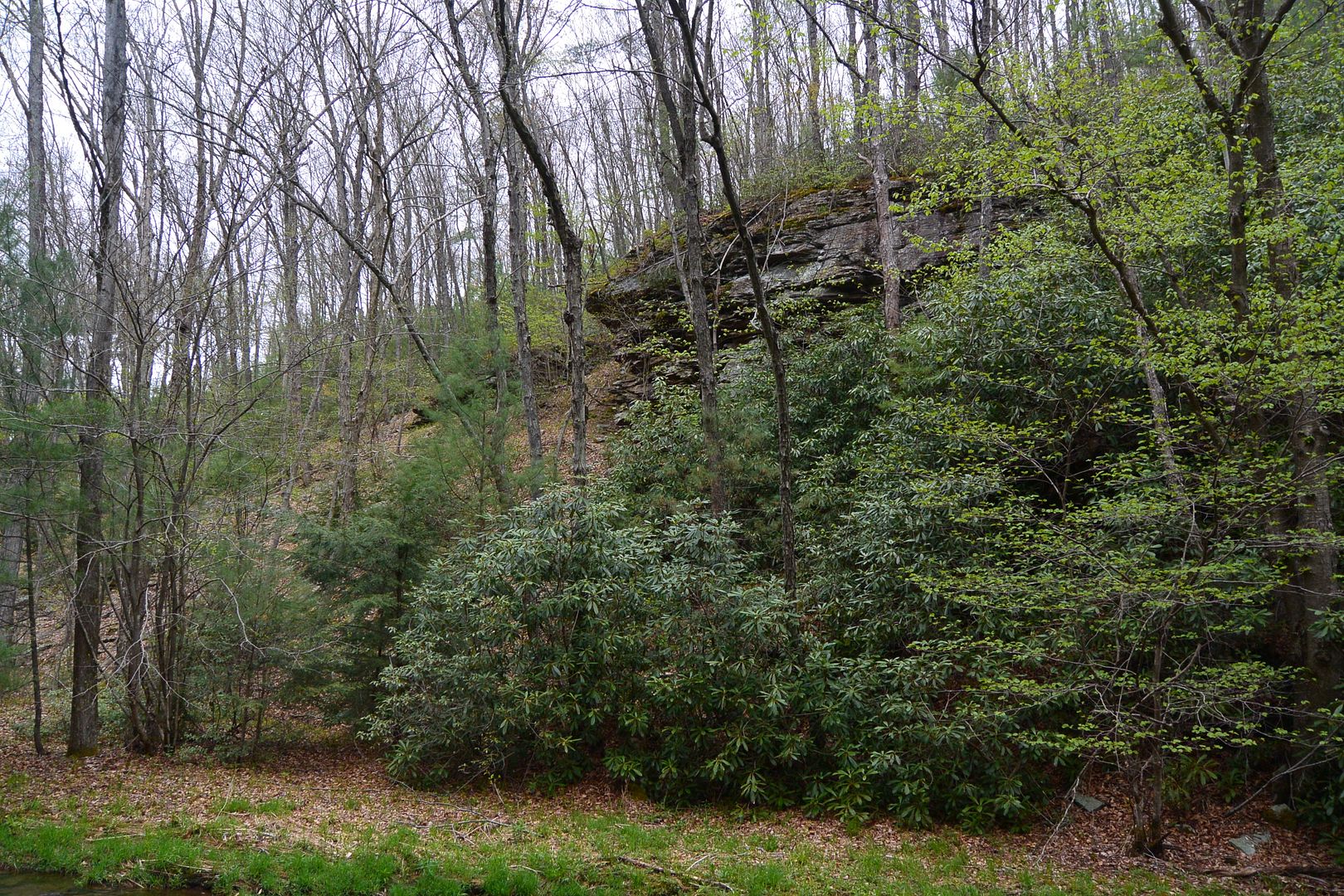 I considered quitting but I wanted to cover a little over three miles of stream so that the hike out would be easier.
Three times I made brief forays up feeder streams.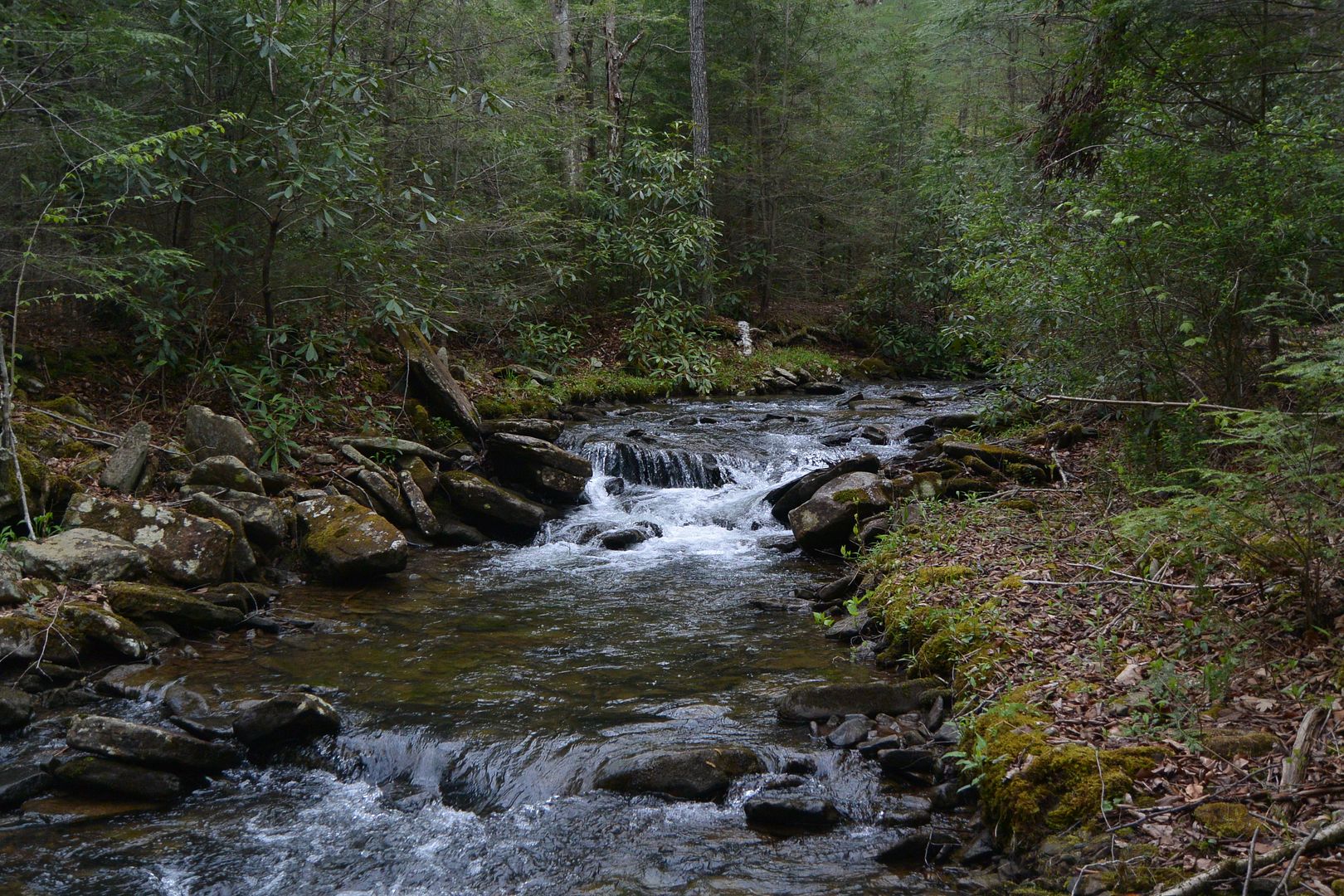 Much to my surprise, the final feeder stream gave up this 12" wild brown in a pool so tiny I would have been pleased with a 6"er.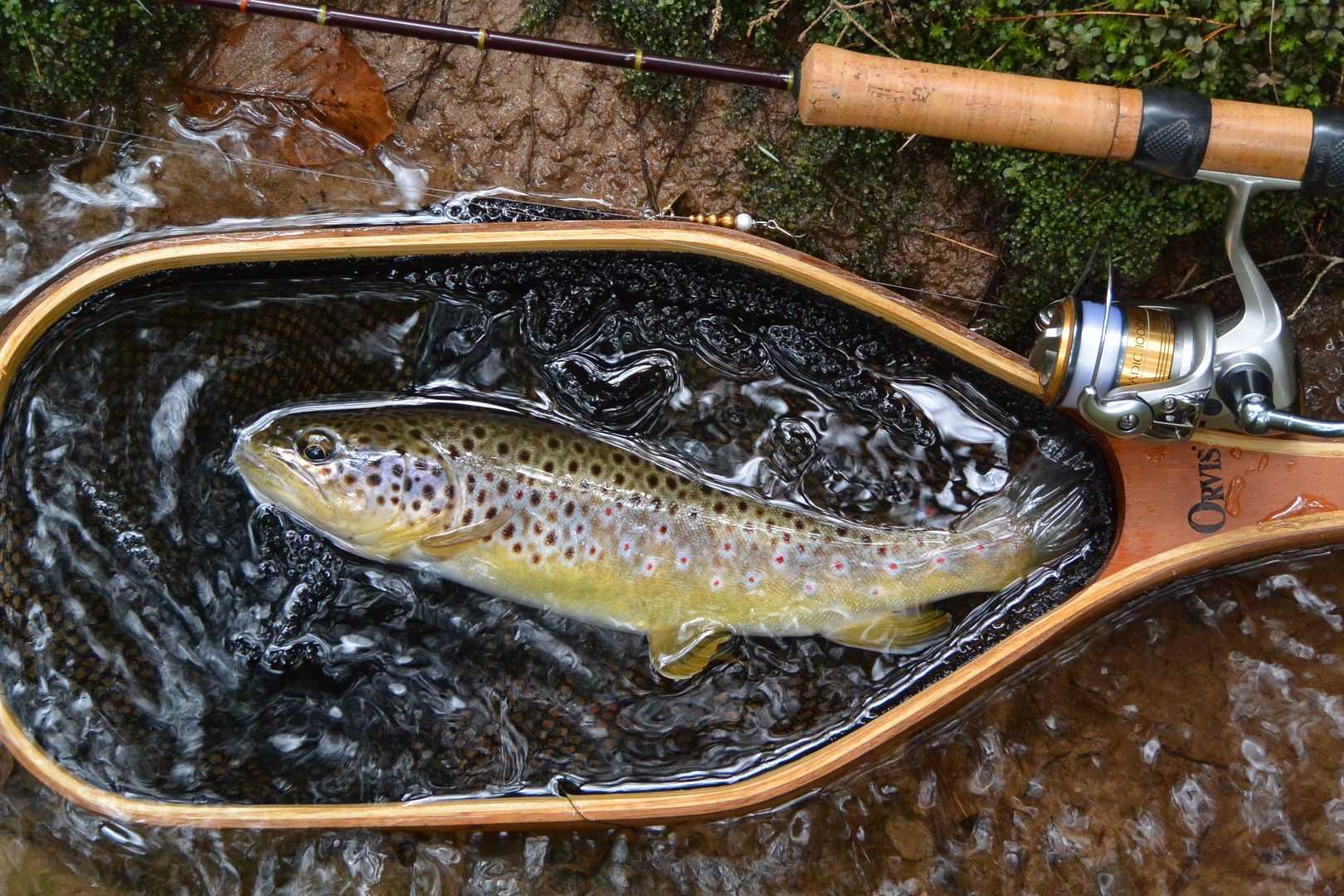 With that I hooked my spinner on the largest guide of my rod and began the hoof back to my SUV.
This required ascending a mountain. I was pleased to see seven deer grazing on a pipeline right-of-way.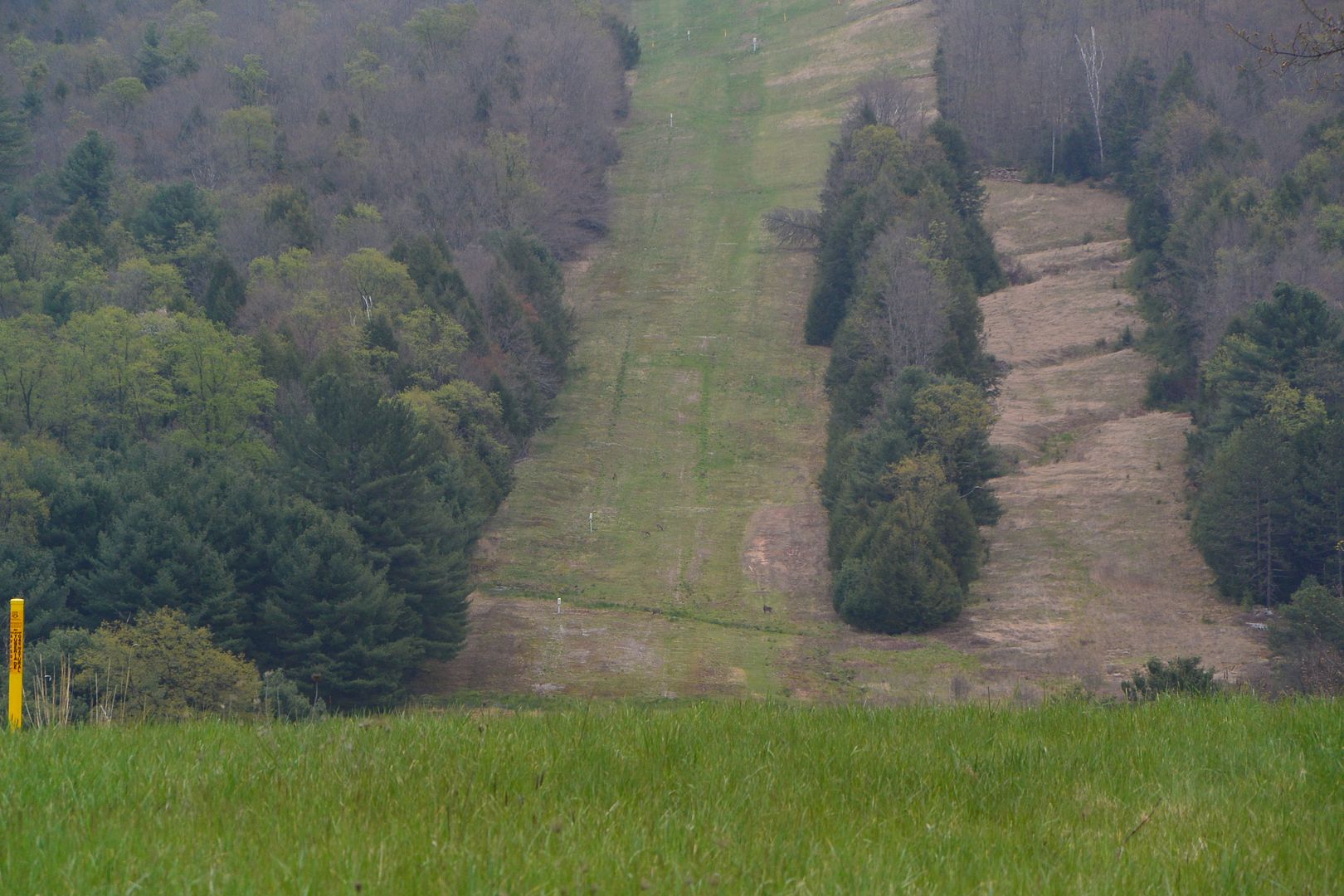 The hike out took two hours and eleven minutes, but it wasn't without its moments. Here a big gobbler was caught displaying in the middle of the road. At the beep of my camera he ran into the woods, but three other turkeys went airborne, sailing down the road opening.
I later flushed these three turkeys out of treetops along the road.
Overall I caught just 56 trout in 6.25 hours from the main stream and 16 trout in one hour from the three feeder streams. In total, 72 trout were caught in 7.25 hours. It was a very disappointing day trout-wise, but it was still a great mid-week adventure.
- Frank -