Discussion Starter
·
#1
·
Mechanical Engineering Project Design/Machine Bow
I am a senior at Penn State for Mechanical engineering technology. As part of our graduation requirement, we had to design/engineer something and build it. The parameters of the project were wide, leaving it up to our own interests and abilities. Back in September of 2009, we had to submit a proposal to for our projects, outlining what the scope of the project was and how we planned to accomplish the project. I had no trouble coming up with ideas, in fact, I had so many Ideas, I didn't know which one to pursue. I had ideas ranging from a log spiltter, to a tree stand, to a tow behind mower for an atv. I also happen to work in a machine shop part time so this opened the door for even more projects. One of my friends who knows that I am an avid archer suggested that I try to design my own bow. I thought about it, and really liked the sounds of it.
I figured that I would put in a proposal for it, and see if the professor would allow something that could be considered a weapon. Turns out, he thought it was a great unique idea. This started out as the idea to make a compound bow. After a few weeks of sketching, researching, and talking to various people on various internet forums, I began to lean more in the direction of making a 'modern' ILF style recurve riser. (mainly because it would eliminate the complex design of cam system. I believe I could design it, but the time constraints had me worried…) ILF stands for International Limb Fit. The concept of the ILF system is that any ILF riser can accept any ILF limb regardless of the manufacturer. Obviously, I wanted to be able to get limbs and eventually use this bow, so I revised my proposal to: "Designing and Machining a Riser for a Recurve Bow".
So my first step was to try to obtain the geometry of the limb pockets for the ILF system. Sounded easy enough…Needless to say, this took longer than I expected. I posted in all the archery forums I could find, asking for measurements, drawings, loaner risers to measure myself, everything. Got a few drawings, a parasolid file, and some contacts, but it still wasn't quite what I was looking for. Then…Some major help came along. A businessman, and store owner who has designed some bows of his own contacted me and invited me down. He showed me several bows and risers, told me the pros and cons to various design aspects on the market. He also lent me two risers so that I could measure the geometry off the pockets. I used calipers and a CMM at the shop for this.
Now that I had the needed geometry, it was off to the drawing board again, or in 21st century the computer software
I created a base model in solidworks ( a solid modeling software) which had the grip location, and the limb pockets. From there, I just started making prototypes. Some I completed, some I didn't. It got to the point (mid march) when I decided, I had to take one and run with it, or I wouldn't have time to program and machine it. (Due date April 30, 2010). I didn't quite achieve all the innovative things that I had in mind, but…I can work on that later. For now, I had to focus on making a presentable riser.
Took the computer model to work, talked it over with some of the very experienced machinists. We made a plan on how to machine it, and started making chips! After a couple late nights, and some professional help, I completed the riser.
As part of the class requirements, we had to present our projects to the Engineering faculty, students, and anyone else who wanted to watch.
For now, Its not quite finished, but its close. I am planning to anodize it or camo dip it.
Special thanks to Lancaster Archery Supply for their contributions and help! As Im sure many of you know, they are great people down there, and know their ins and outs of archery.
Working on programing the model.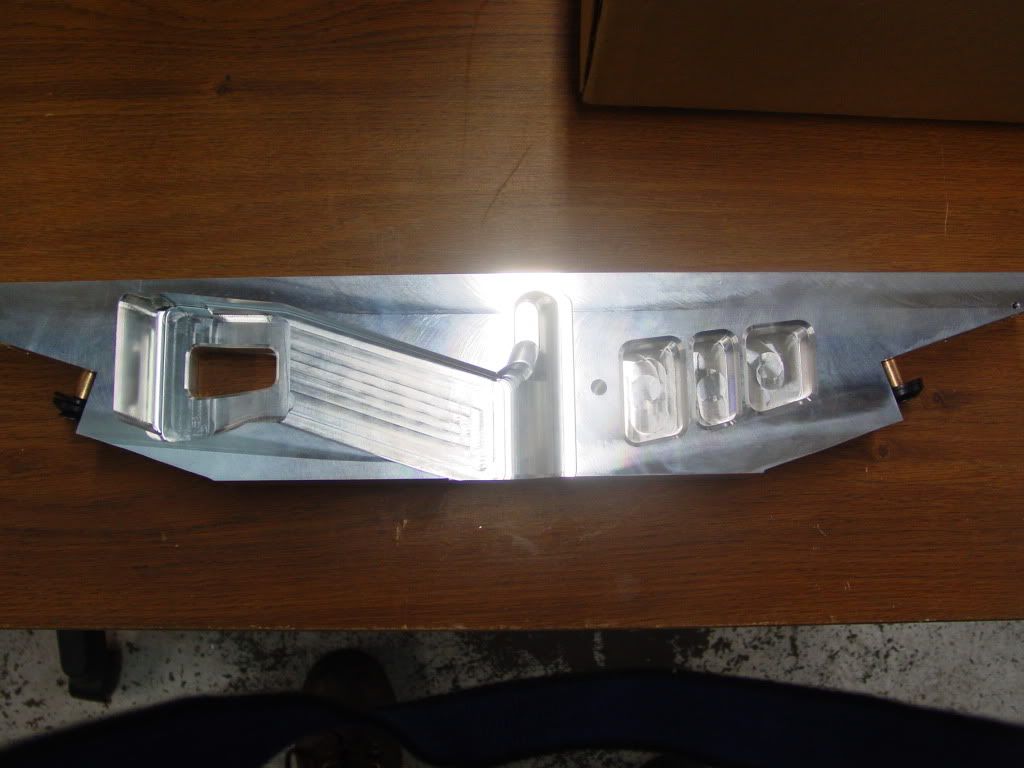 First two opperations complete, limb pockets and back side.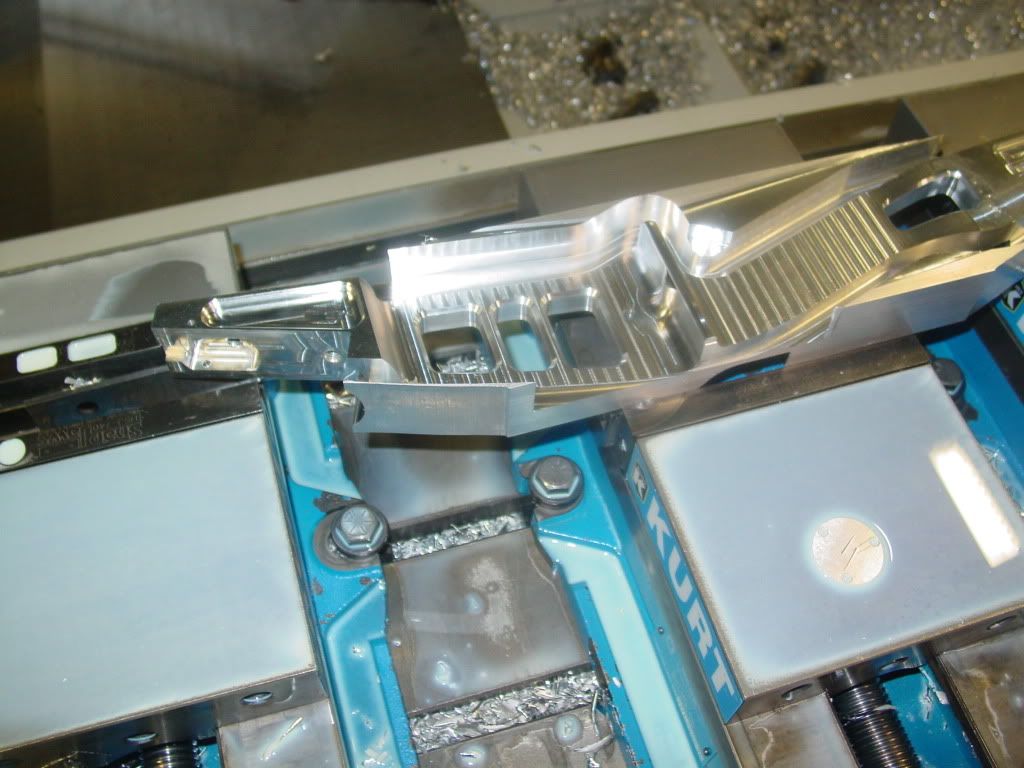 Front side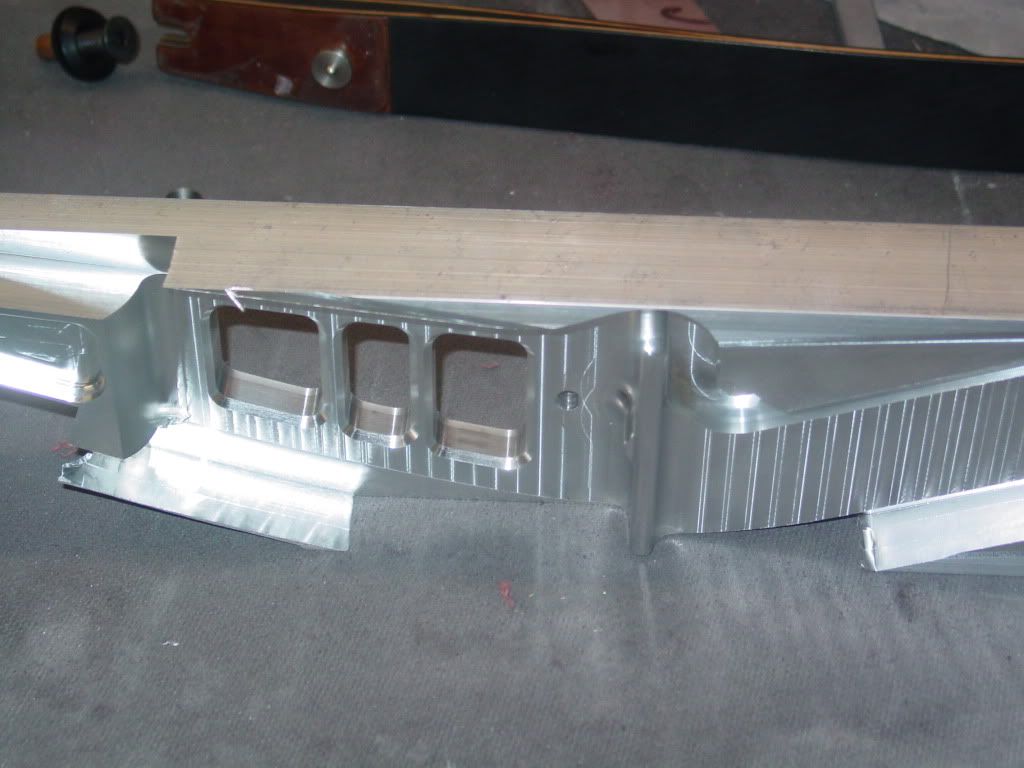 Just need to clean up the edges and profile it.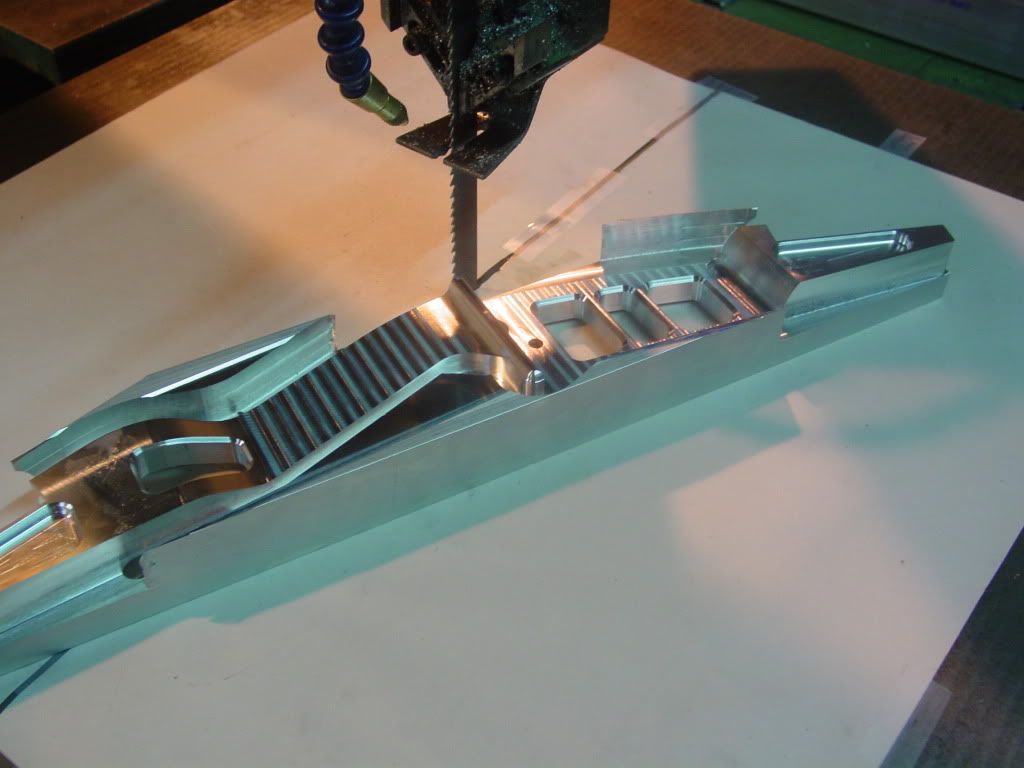 Yeah I was nervous taking all that to the bandsaw!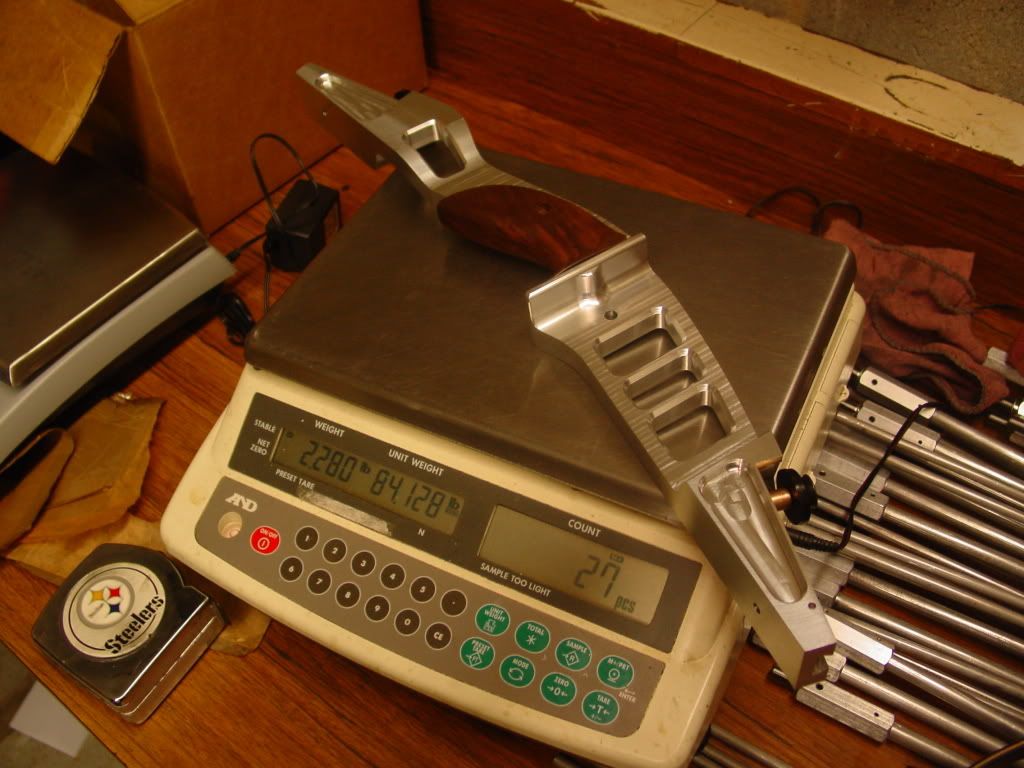 There it is...well under my goal of <3 lb.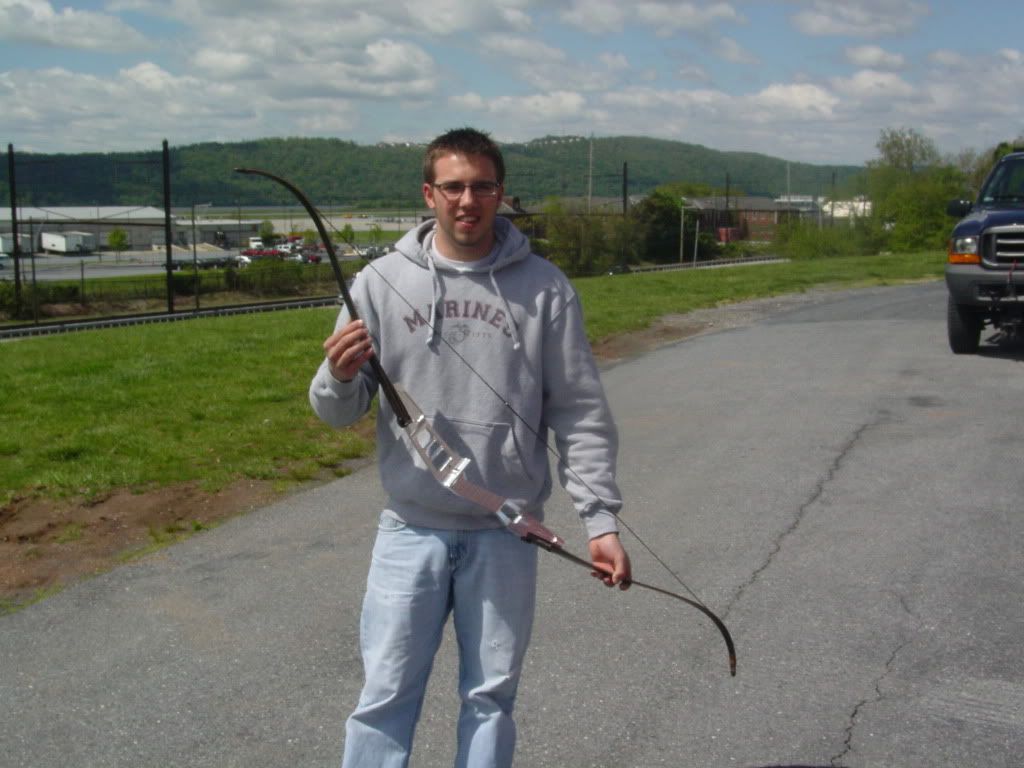 Fully assembled! Just needs a finish!