Discussion Starter
•
#1
•
Just got back from camp last night after an another unforgettable week at camp. I was fortunate enough to take this 6 pt at 9 o'clock on opening day. First deer I saw. Dad and I had agreed to check in on the radio at 9. I waited until almost exactly 9 and was literally reaching down to get the radio out of the bag when I saw him coming at about 150 yards out of the thick stuff. I looked through the scope and immediately recognized him from our trail cam pics which was a first for me. I realized my heart was going at about 200 beats/min and took a few seconds to remind myself he was walking leisurely in my direction. No need to rush the shot, so I started to slow my breathing and pick out the potential shots he would present as he made his way towards me with a spike in tow. When he hit a good opening about 70 yards straight ahead I took the shot and knew it was a good one. He was quite cooperative in running almost on my exact upcoming drag line shortening it by about 80-100 yards. I turned the radio on to call Dad, knowing that by now he had probably figured out why I was 10 minutes or so late on the call after hearing the shooting. After lowering the pack and gun down from the climber stand, I stood up only to realize my legs were still shaking a little too much to be functional just yet. Even though it's been 30 years since my first opener, seeing a deer on opening day, realizing it's a buck, and having everything come together in a few moments is still about the most exciting experience I can have.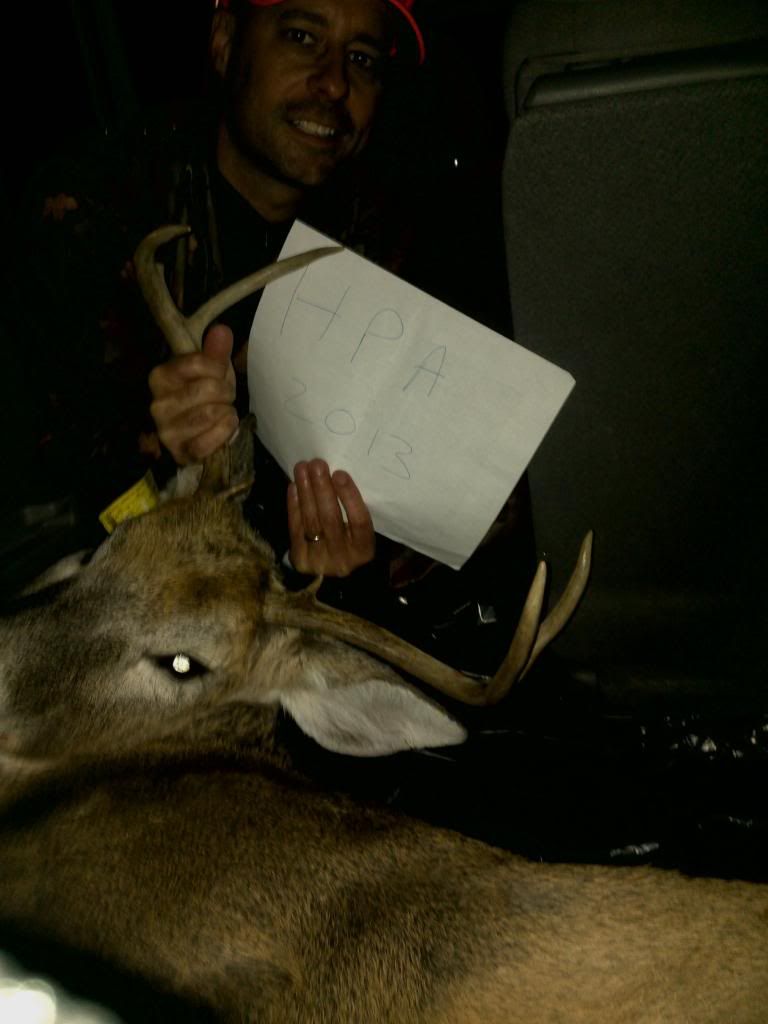 One of the pics of him from the trail cam.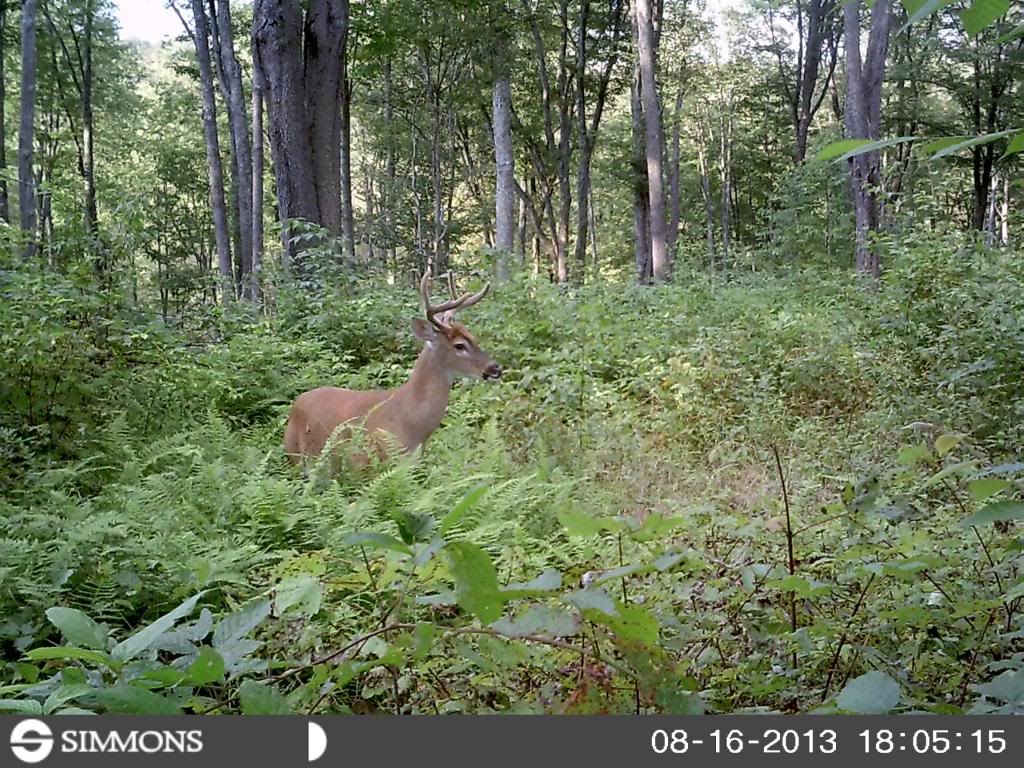 I logged at least 12-15 miles scouting and pushing for Dad the rest of the week through Friday morning, but couldn't get one out for him. I didn't even see another deer despite seeing sign everywhere. They became ghosts after Monday. I did also manage to break away for a couple hours of trout fishing on Wed and Thursday afternoon so get to post another success story in another forum. I couldn't have asked for a better week. My vacation ends Monday, but Dad is headed back up next week so we're still holding out hope that this is the year we both connect for the first time since 1987.