Discussion Starter
•
#1
•
It's maple syrup time again! The sweet sap is flowing real well right now. All I use is cleaned milk jugs and some plastic tubing and start tapping.
I drill a 3/8" hole angled slightly up into the tree, drill a hole into the cap of the jug then insert the tube into the jug and into the tree and let the sap flow!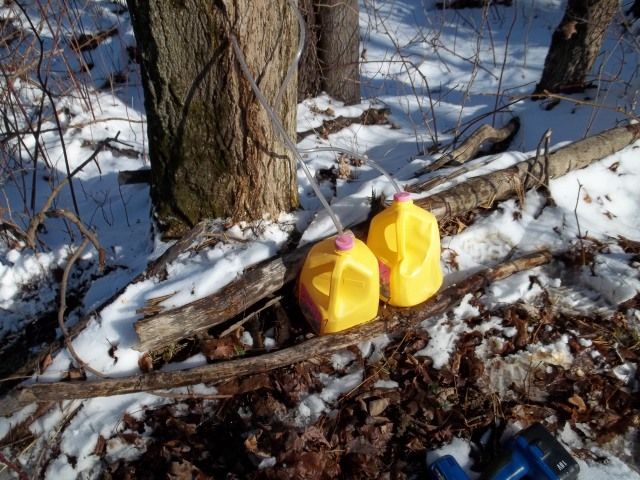 When collecting the sap, just unscrew the cap and pour into another container.
The sap has to boil down and when the temperature reaches 217 degrees, it is syrup! It takes 35 gallons of sap to make 1 gallon of syrup. It tends to be runny but it's fantastic!