Discussion Starter
•
#1
•
Made some trapping stuff today (pics)
I wanted to make some heavy duty chain stake pullers, heavier than you can buy as far as I know.
$20 total for material at the welding shop, or $10/each.
I will add a heavy hook to the length of chain. The chain allows you to hook up to stakes without the bar being flat on the ground. With the puller started at hip height, you can use your hips to push and roll the chain stakes out of the ground rather than pulling straight up with you legs/back. Much easier.
If you need a lower grip, just roll the chain around the bar to shorten it up.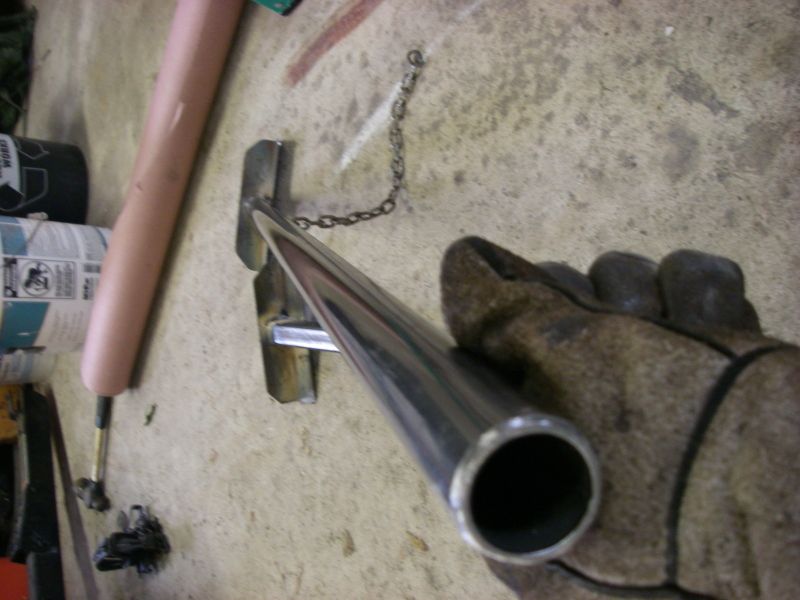 Made 4 stake drivers. 2 for Finned Super stakes and 2 for Iowa style stakes with a flat end. A piece of 1/2" steel pipe was welded on for a stop for the Iowa style. These are made from Grade 8 all thread that a buddy gave me, and they have a soft grade 2 nut welded to the top. I've been using this material for 4 years now at least, in frozen ground mostly, and have yet to bend a single driver.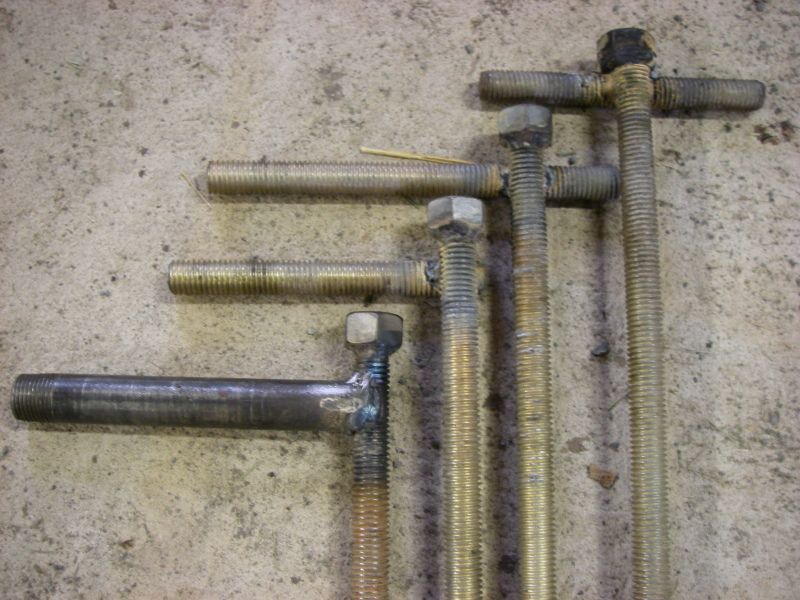 Here's a tool I made for removing mud/dirt from Iowa style stakes that have one plugged end. Just a drill bit with a T handle welded to it. Works pretty slick and it's nice to carry in your trapping bag.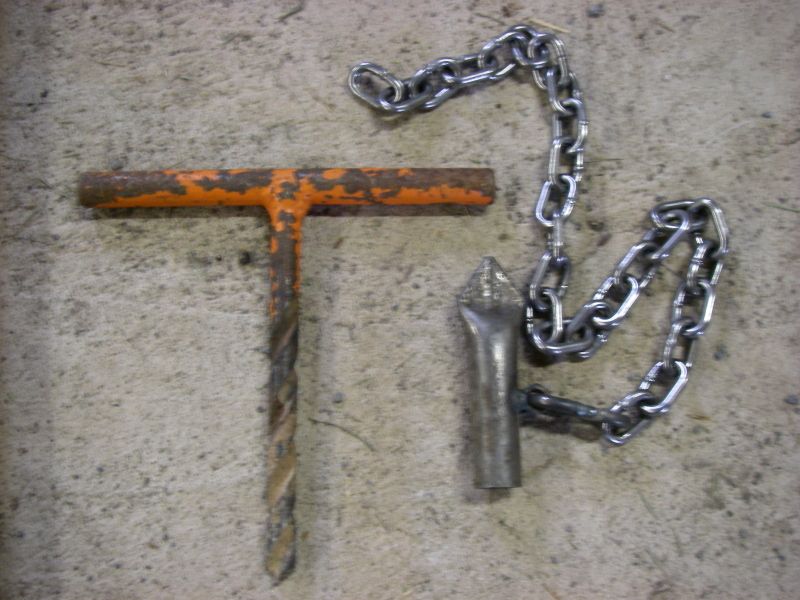 And by the way Mr. June, you can get a mighty S hook to go into the nuts on your stake ends. We discussed this at the NY Convention and you didn't think it would work, but it does.
I'm still trying to figure out why you have those nuts welded on the side like that though. I would think they would have more holding power if they were rotated around the stake 90 degrees so the flat end of the stamp were facing "up" when set.