Discussion Starter
·
#1
·
Despite some chill and showers in the air seemed like much too nice of a day to be inside. So I gathered up and the kids and told the wfie we would be back in a few hours….unexpected breaks seem to be appreciated the most.
First order of business was to get up to the old log camp now that the snowpack is finally gone. Last time I hiked up the snow was up to my knees, this time the snow was only in couple spots. Despite some tough uphill sections of trail and a few logs that needed cleared off the path we made it and the camp was in fine shape. Hard to believe but last fall I plugged a space between some of the logs and a section near the chimney where critters were getting in and you know there is no sign of wintering critters in there at all…was kind of amazed at that, the kids still let me go in and give the "all clear " though.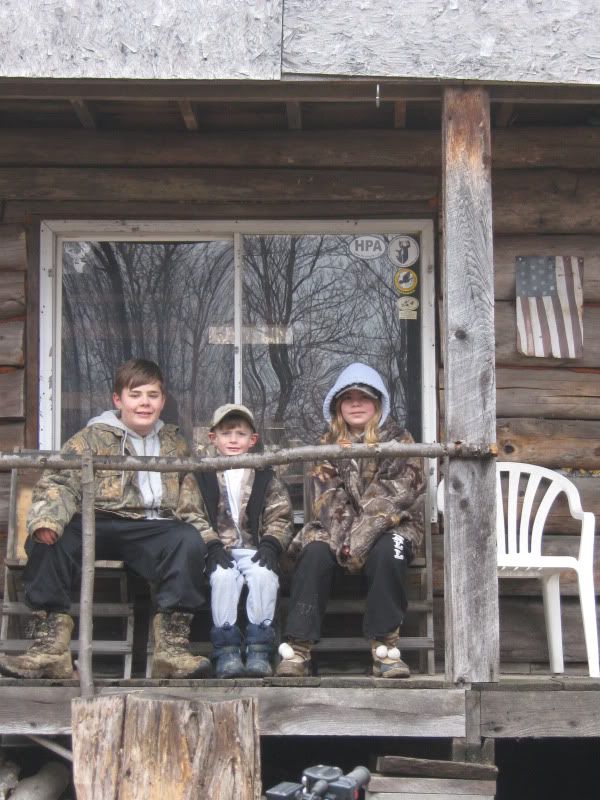 My daughter had not seen the new bunk I built last Fall so I wanted to make sure she did….she joked "where's the TV? (no electric up there without generator) " …when asked if they wanted to do some overnight campouts this year I got a "YES", of course they want to invite friends and cousins up…fine by me since we got a pretty tight extended family around here. Before these bunks sleeping there was a bit rough (thanks again deadon4 for the mattresses)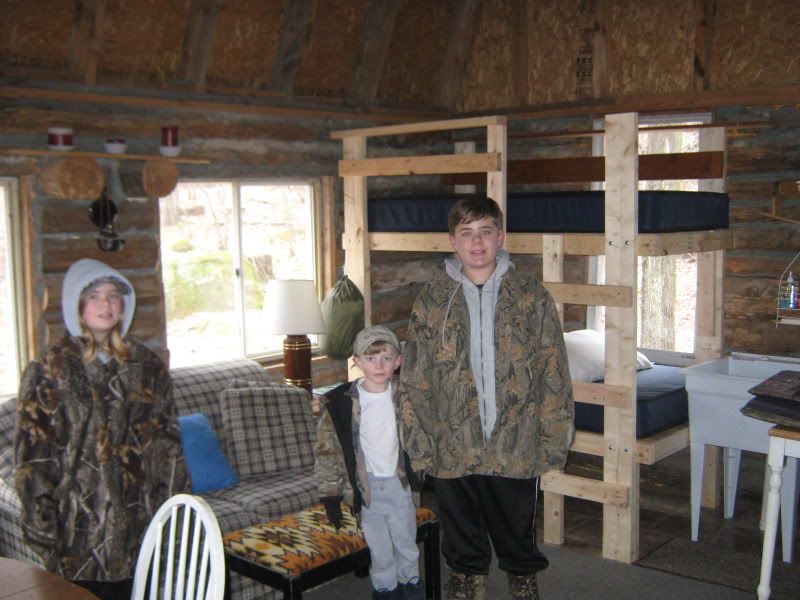 We took about an hour hike on the ridge and by the plots looking for sheds….didn't find any, but that did not surprise me since I seldom see tracks up there after January. The thought of finding one did have the kids scurrying about though, as I was going to give a $5 per point reward.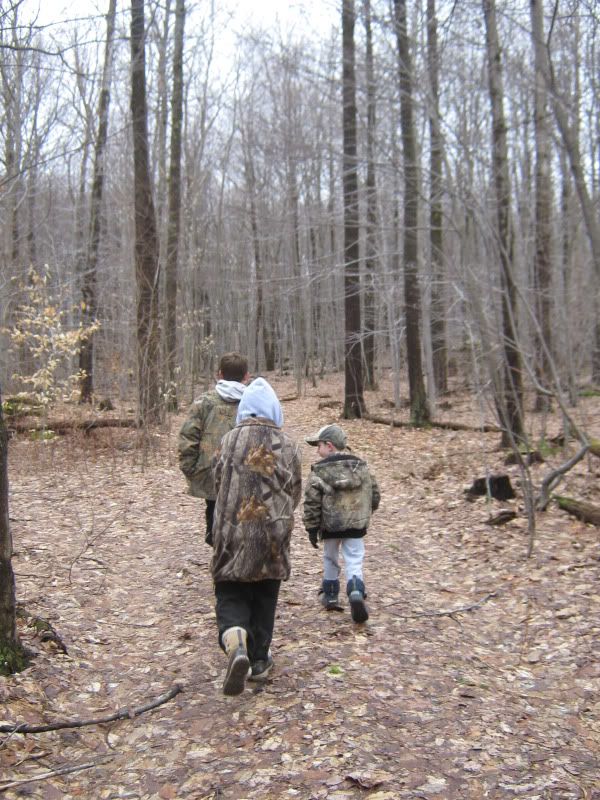 The boys did a little rock climbing while Jessica and I continued our search for a shed.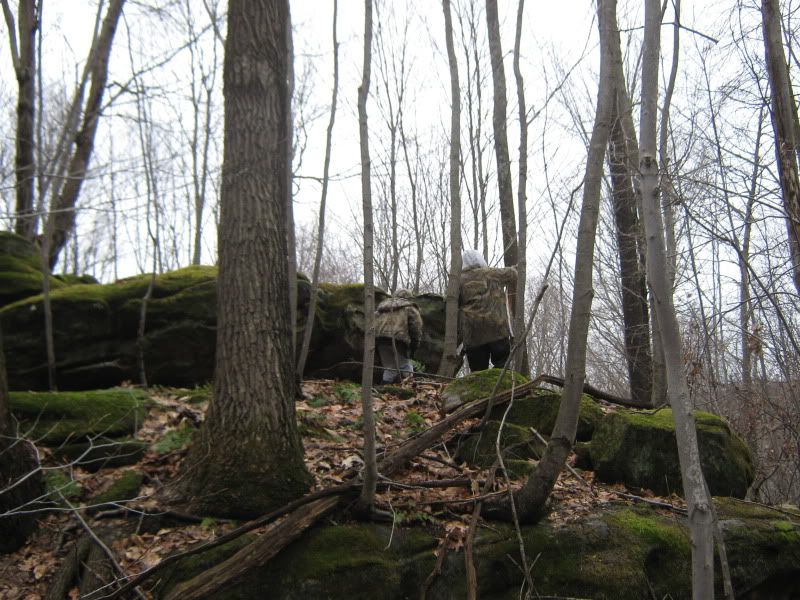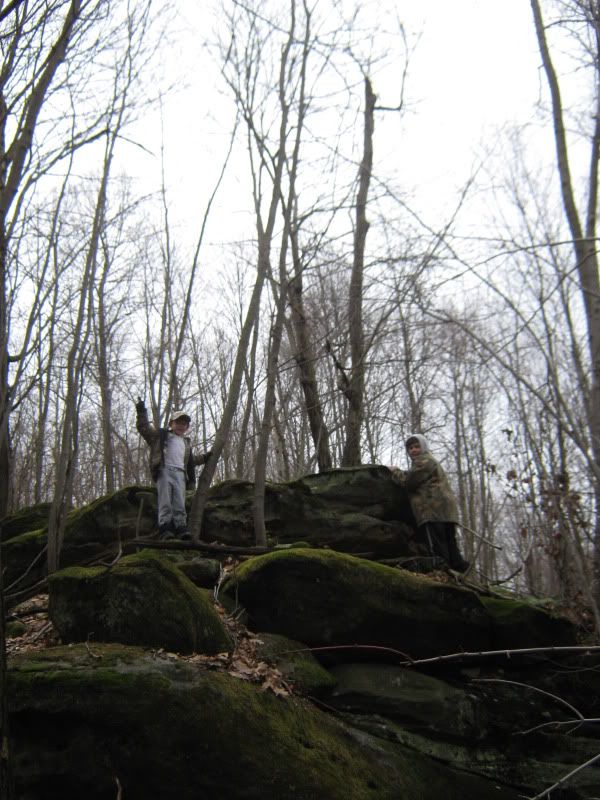 found some nice buck rubs we missed seeing last fall but no antler prize to take home….scratch that today was a prize winner after all. Soon ball games, etc.. kick in and times like this get tough to find. Good day for Mom to get some rest, good day for Dad to get some Q time, and tired kids at days end.