Discussion Starter
•
#1
•
Since we hit 60 degrees for an outside temperature yesterday I was ready to get some fishing in. I decided to hit my "home lake" the Quemahoning Dam. I like the lake because it's big, deep, holds a verity of fish such as northern pike, walleye, trout, largemouth and smallmouth bass, and very nice sized crappie and yellow perch plus it's only 10 miles from my house. Not only was this the first kayak trip of the year but it was the first time I got to use my new fishfinder I bought for the kayak.
Ready for launch!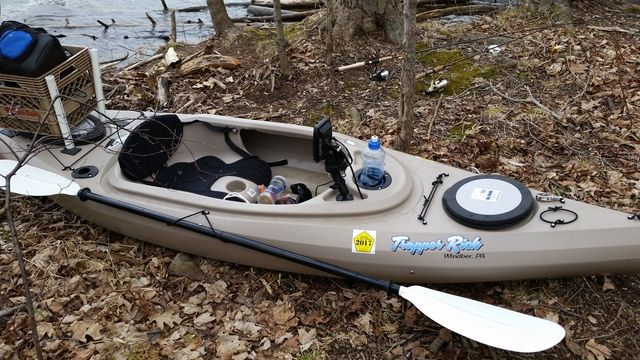 I purchased a new Garmin Striker 4. This thing is neat, not only does it display the depth, but also the water temperature which was a chilly 39 degrees, speed, time, and the power on your battery.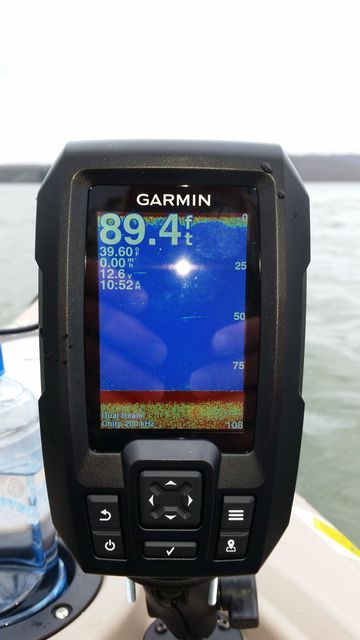 It also has a GPS mode.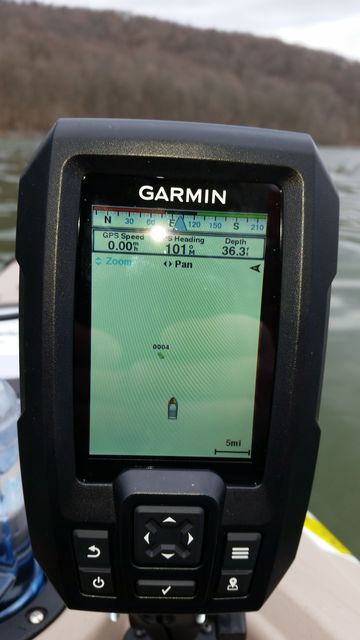 I didn't catch anything yesterday. The fishing was tough but I enjoyed the outing nonetheless. As they say, a bad day of fishing is still better than a good day at work!