Discussion Starter
•
#1
•
It's hard to believe that it's mid-April and the trout fishing report posts on this forum have been non-existent. Here's a quick one I put together from yesterday's trip. Hopefully this report will be a catalyst for others to start throwing together some fishing reports.
Other than getting out for a few hours in the afternoon of the SE PA trout opener, my 2015 fishing has also been non-existent. Work, coaching two little league teams, and the unfavorable weather conditions have kept me completely off the water. That all changed Tuesday morning. For years I've been trying to get a friend of mine to try fishing the wild trout streams of PA instead of focusing on the typical put-and-take trout fisheries in Montgomery and Bucks County. While fishing on opening day together, we put a plan in place. We met up around 5:30 and headed north to the Poconos to fish a few non-stocked wild trout streams.
The first stream we fished started off with a bang – 3 wild browns in the first 2 holes we hit. However, things quickly slowed down. Although the action was decent, the trout were only half-heartedly swiping at our spinners. At some points, we would go 10 minutes without any action at all, and then out of nowhere, we would bang in 10 trout in a 5 minute period. The fishing was far from consistent, but good enough to hold our attention. After a couple of hours, we hit a bridge and made our way back to the car.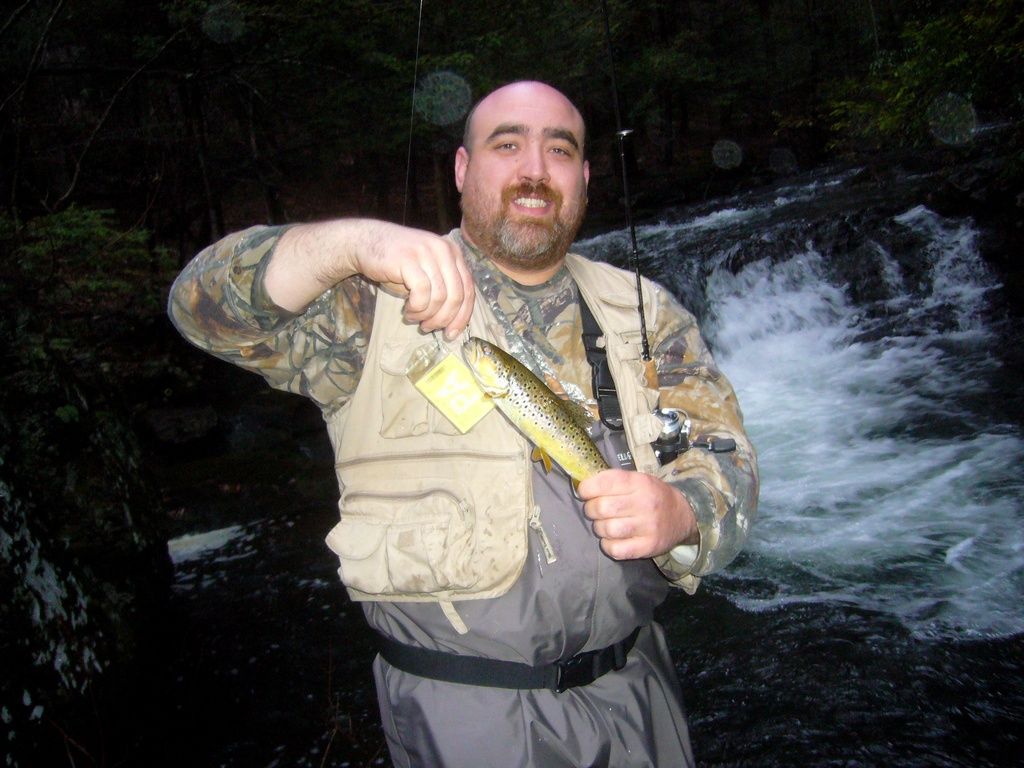 Nick with his first trout of the day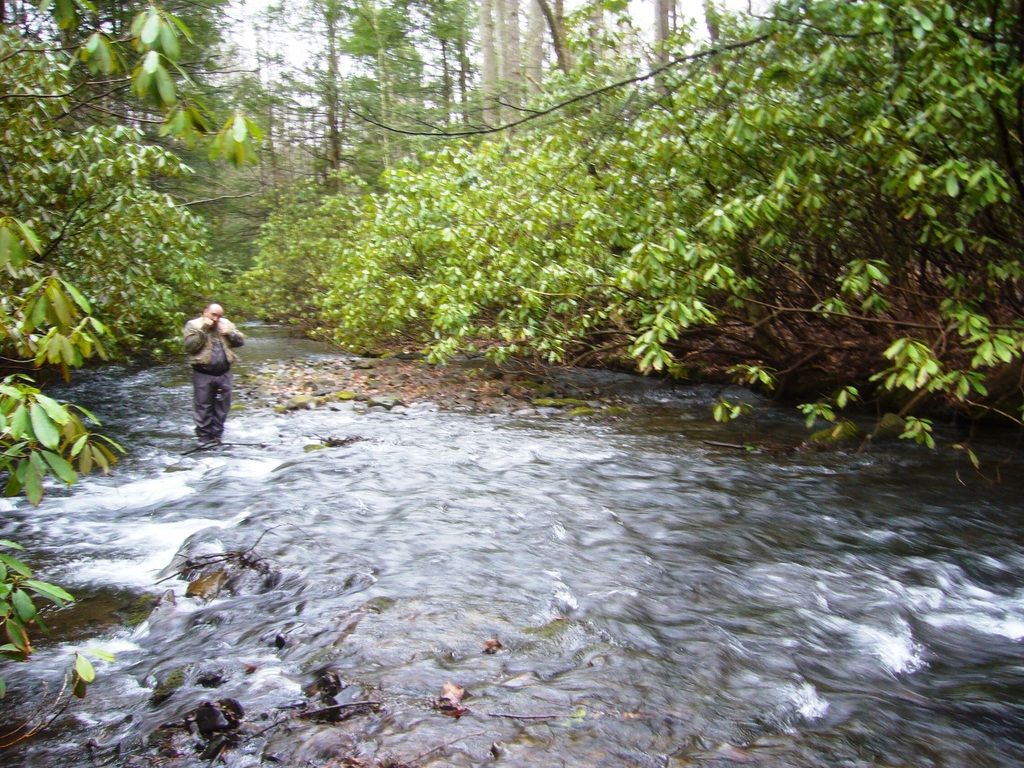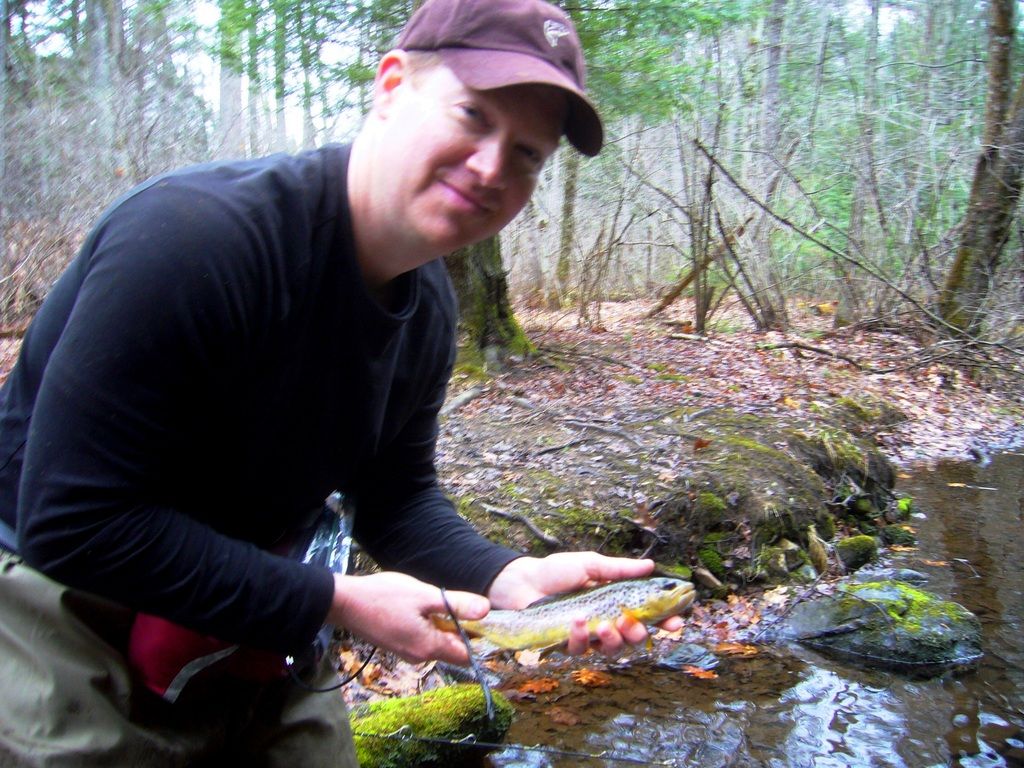 A rare photo with my mug in it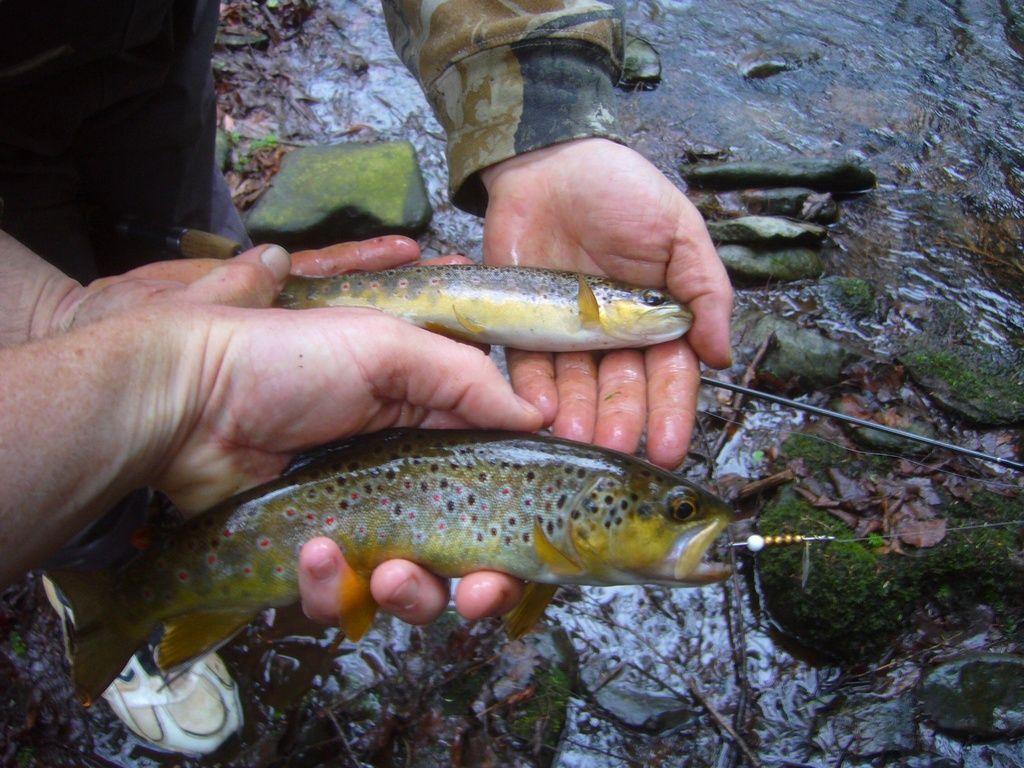 One of a few "doubles" of the day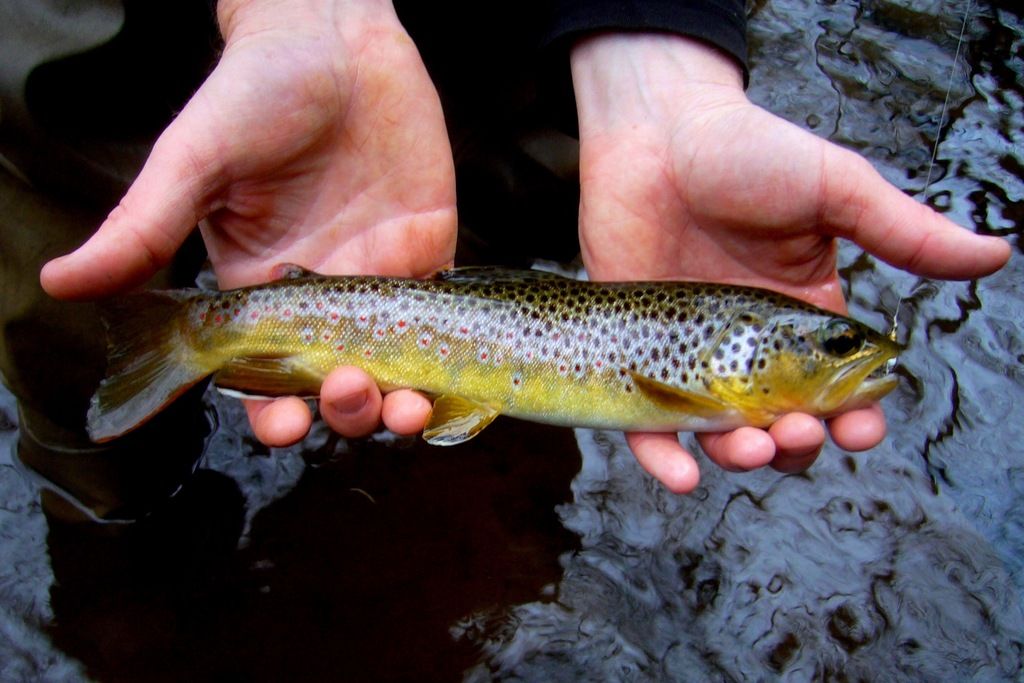 My nicest trout from the first stream
As we drove to the second stream, I think I jinxed us by telling my buddy "this stream always produces for me without fail." Wouldn't you know we fished for an hour and only brought one trout to hand. The water was significantly colder than the first stream – according to my hand; I left my thermometer at home – but even so, we weren't even seeing any trout scatter as we waded through. Usually I would have thrown the towel in on a stream with such lackluster results, but I kept telling myself that things would pick up on the next hole, run or riffle. I guess even great streams can have off days.
We headed to a third stream to try to salvage the afternoon. We decided to only fish the top half of the open water since we were on limited time. Don't you know the action was great from start to finish on this small stretch with a decent number of trout being brought to hand and just as many being lost on the retrieve.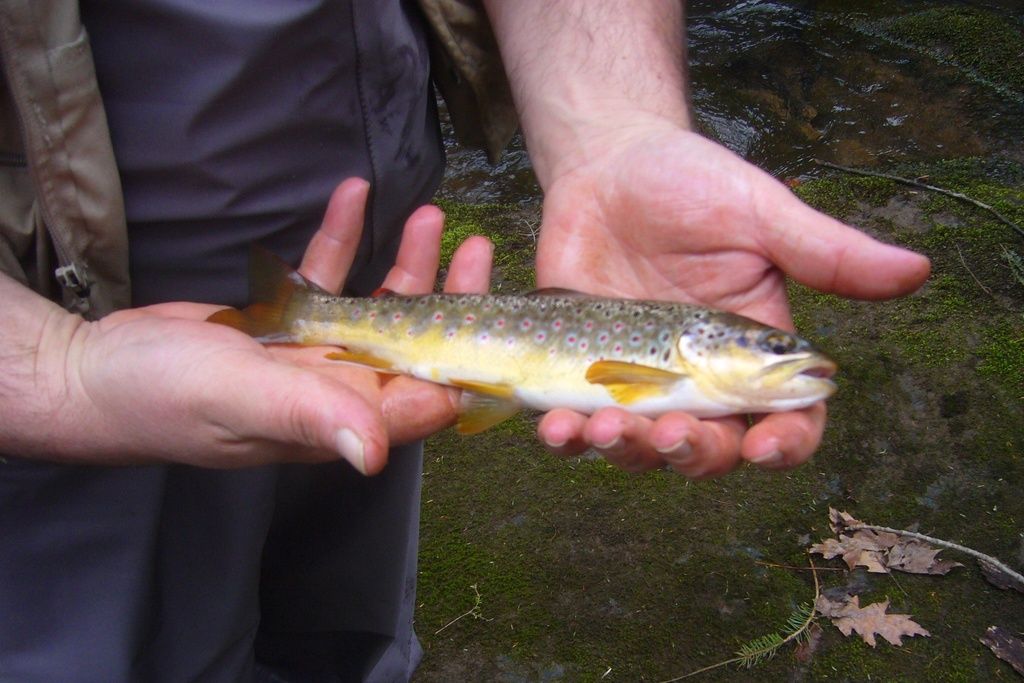 Nick's best trout from the third stream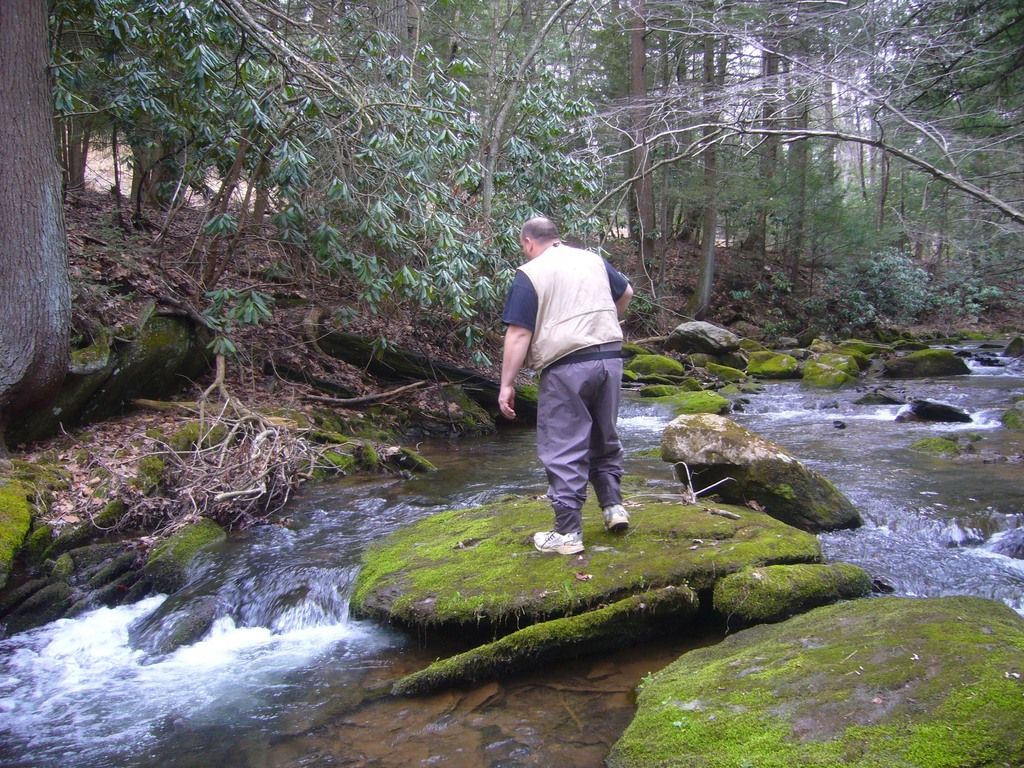 As we were finishing up for the day, I decided to clear a loop out of my line and cast into the below "pool". The pool was less than 2 feet wide and 10 feet long, but pretty deep. As I'm bringing in my line, a nice trout slams my lure and quickly surrenders.
The "pool"
Decent trout from the "pool".
My buddy saw the whole thing and jokingly said, let me try that "pool". He throws a cast in and boom, fish on! Not picture worthy, but it gave us a good laugh and was the perfect way to wrap up the day.
I'm pretty booked up for the remainder of April with coaching and family obligations, but I'm looking forward to some decent fishing trips in May.