Discussion Starter
·
#1
·
Friday was going to be a busy day for me. I needed to move our 28' camper from an annual site to a storage lot, coach an 8 year-old baseball game, get my son to a birthday party after the game, and get ready for the weekend, which consisted of more baseball games. The nice part was that all of these events were afternoon / evening / night time events, which left my morning wide open!
Since moving my camper was the number one priority of the day and happens to be surrounded by some decent trout streams, I knew where I'd be heading first thing Friday morning.
My alarm was set for 3:45 and after a quick ride up the PA Turnpike, I was standing in my first stream of the morning.
My first cast yielded a few swings and misses, but it wasn't until my 4th or 5th cast that I was able to connect and bring a fish to hand. A nice stocked brookie, but that has been the theme of my season thus far.
Although the stream was not flowing at optimal levels, the overcast skies and light rain definitely helped me out.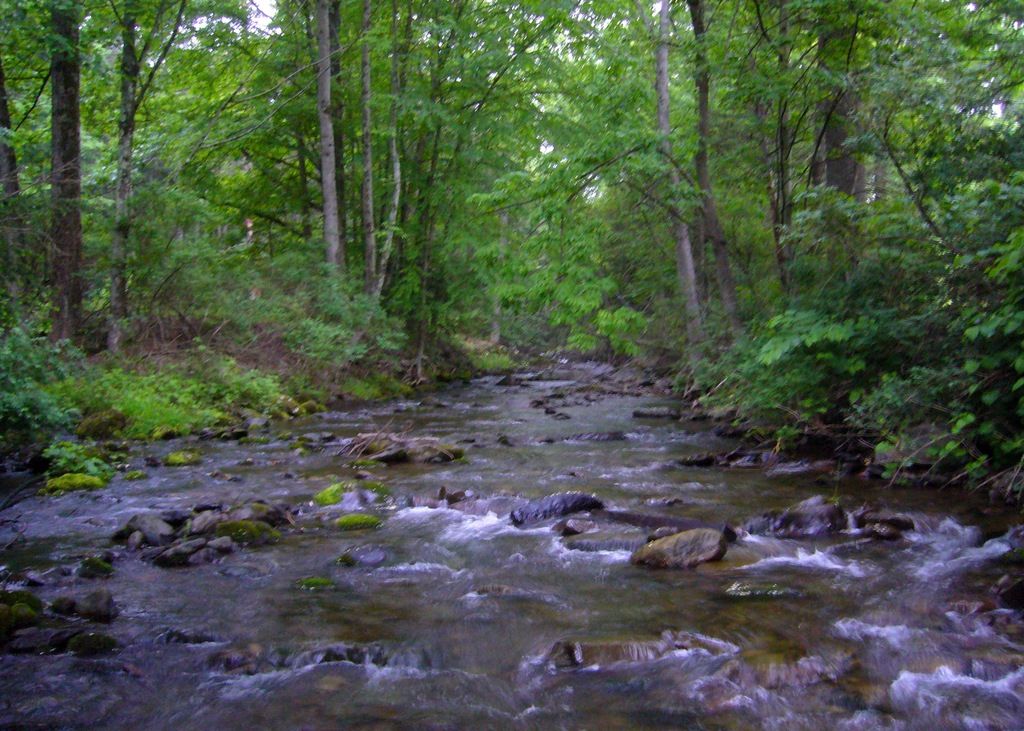 The trout were coming to hand at a great pace even though I lost 2/3's of the fish during the ensuing fight. The first hour yielded 24 trout.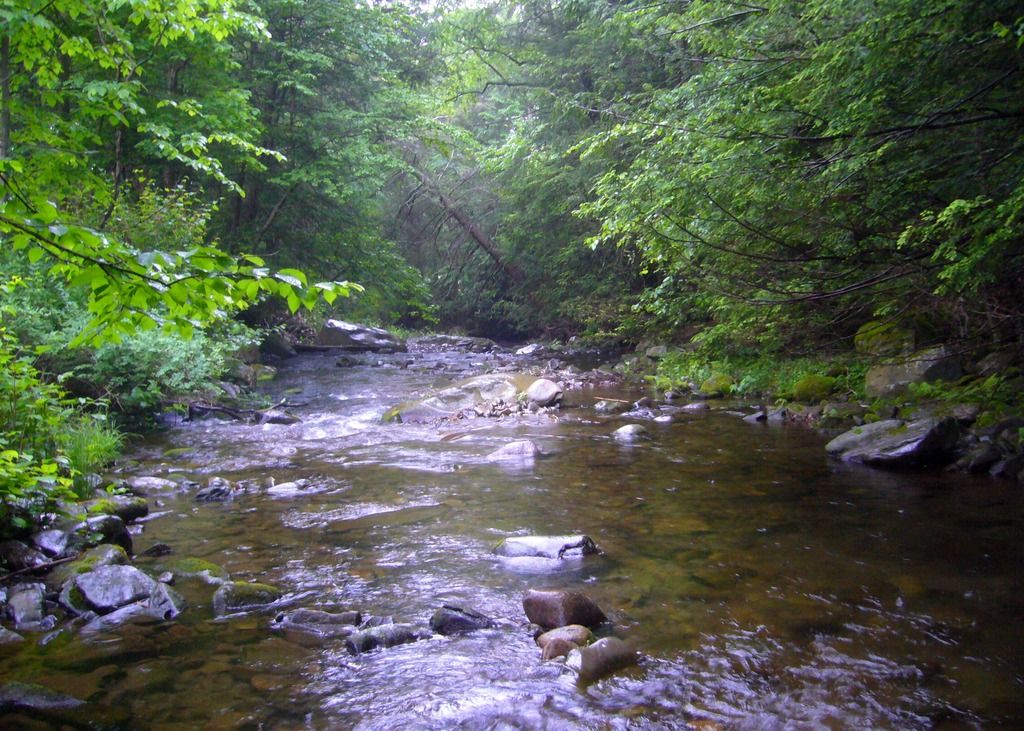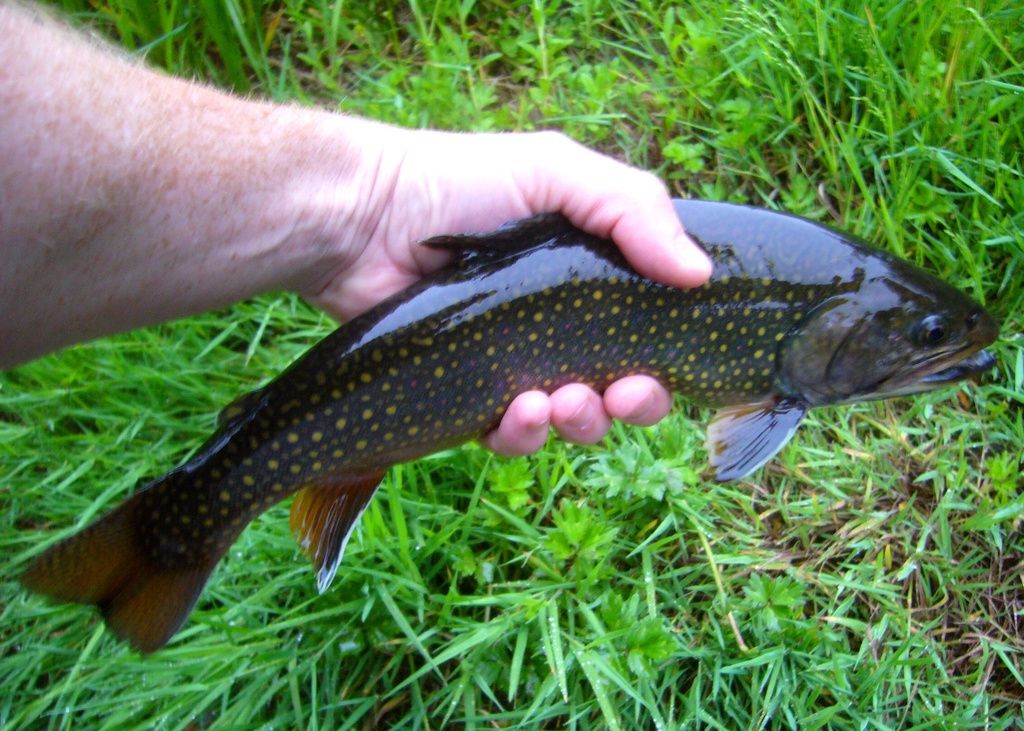 At about 7:30, my wife called me (she only calls me if it's semi-serious, she texts otherwise) and told me that my oldest son had a possible migraine - happens to him when there are changes in the weather pressure systems. It was just an FYI call, so I kept on fishing.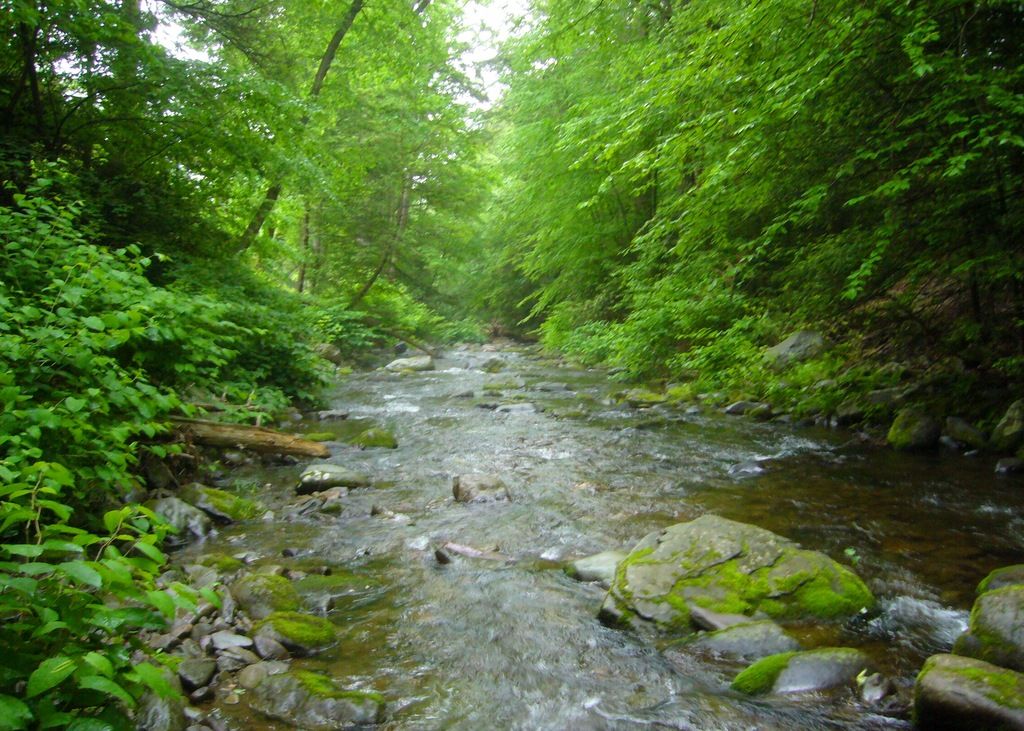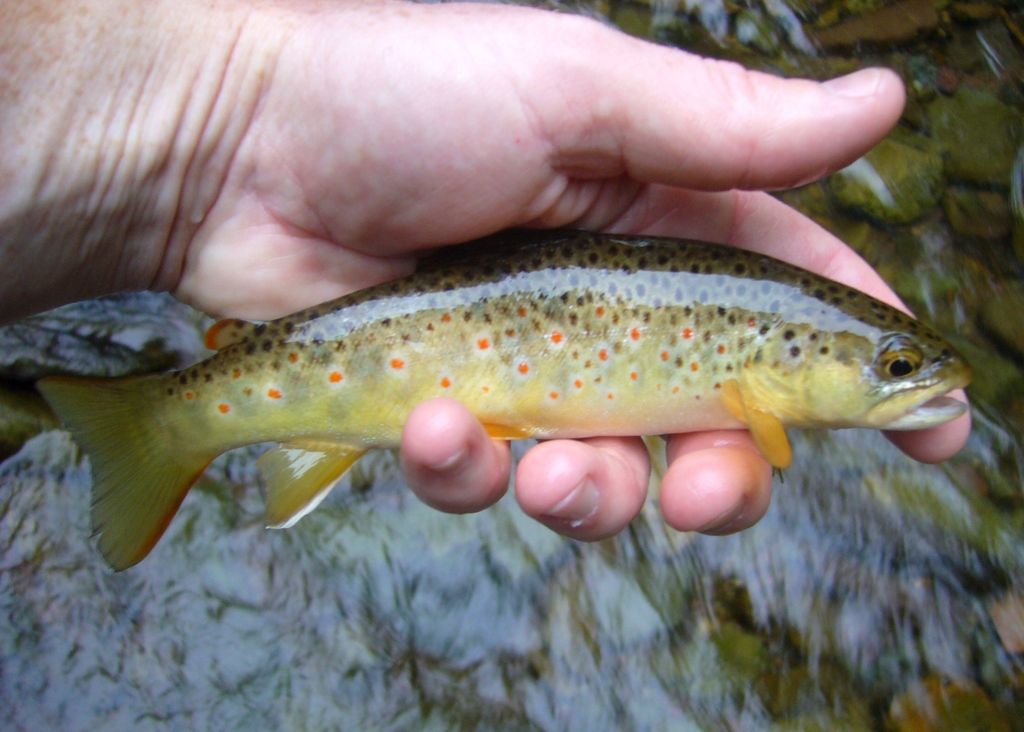 The trout just kept coming to hand and the possibility of a century club day started to dance about in my head as I had plenty of time ahead of me.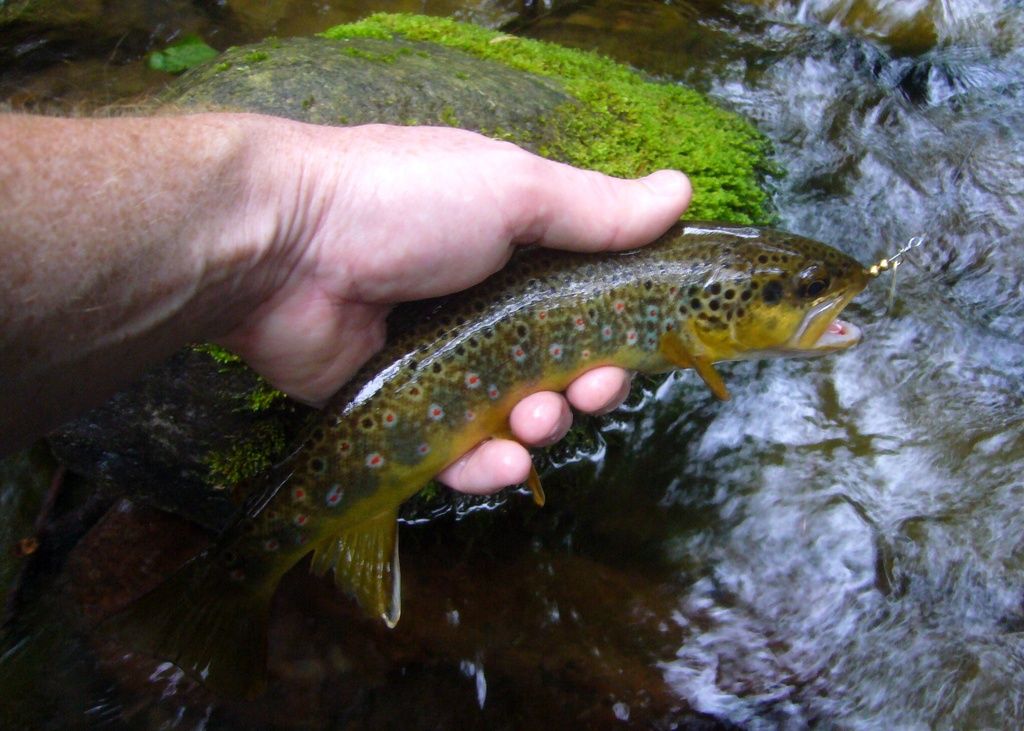 One hour and 45 minutes into fishing on the first stream and I hit the posted signs and had to head back to my car and move onto a second stream. I tacked on another 19 trout in the 45 minutes after the first hour.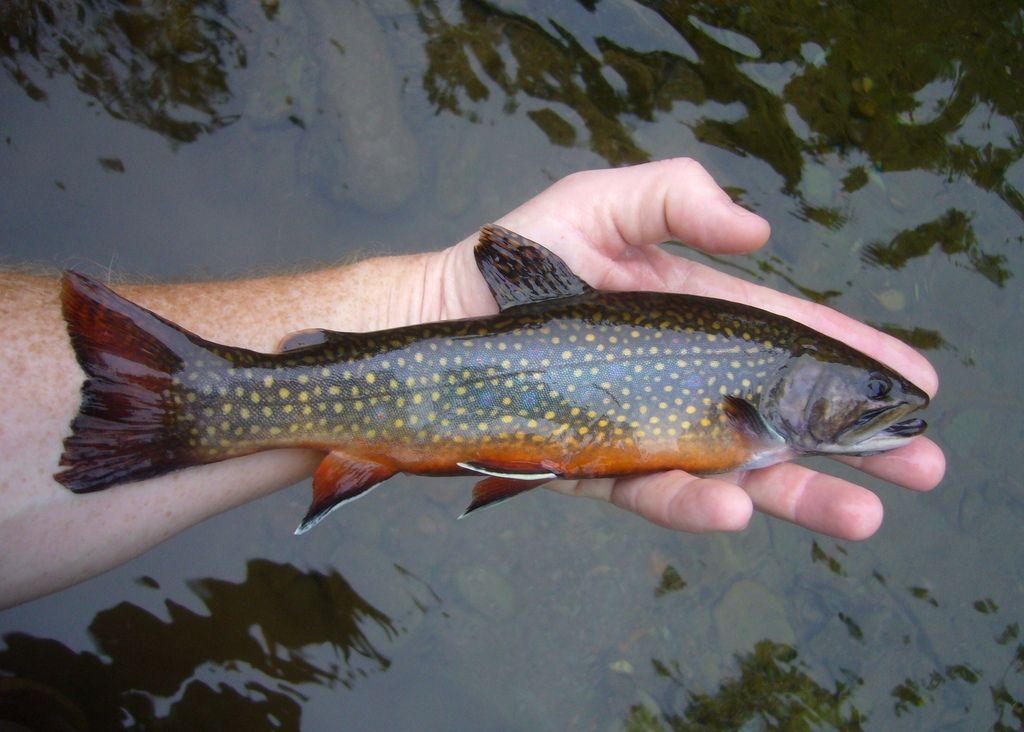 The second stream on my agenda was a five minute car ride away. I had never fished it before and it was certainly smaller than the first stream, but I had plenty of time on my hand and several other streams up on deck, so I decided to explore and roll the dice.
Fishing regulations were posted right at the trailhead.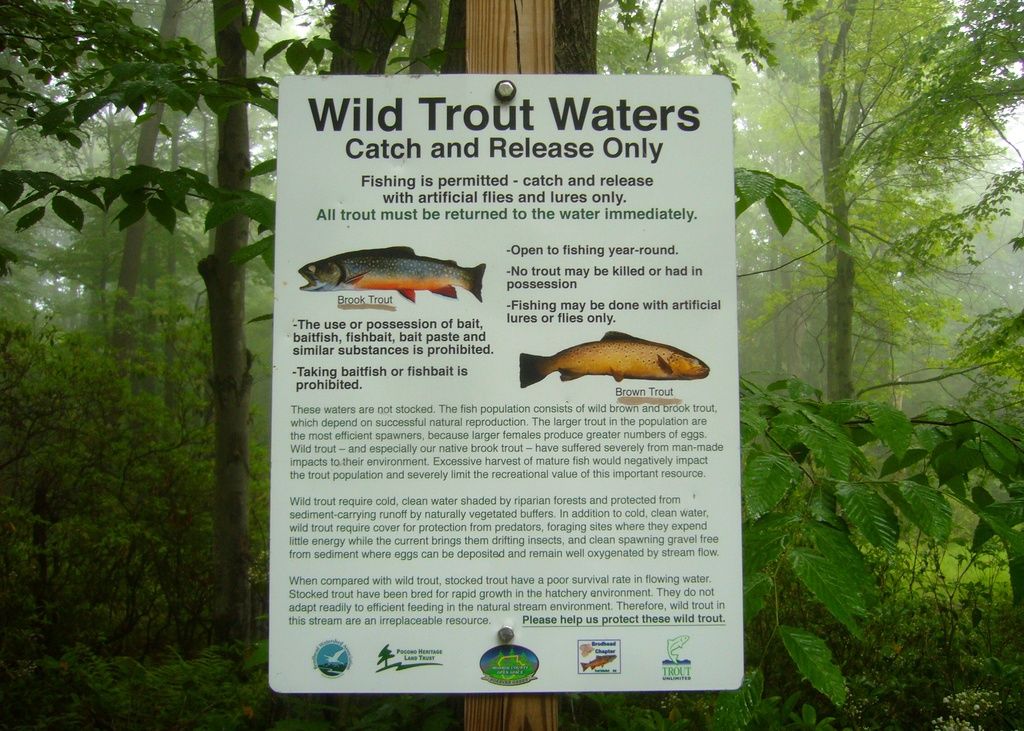 Man, that water was small and narrow!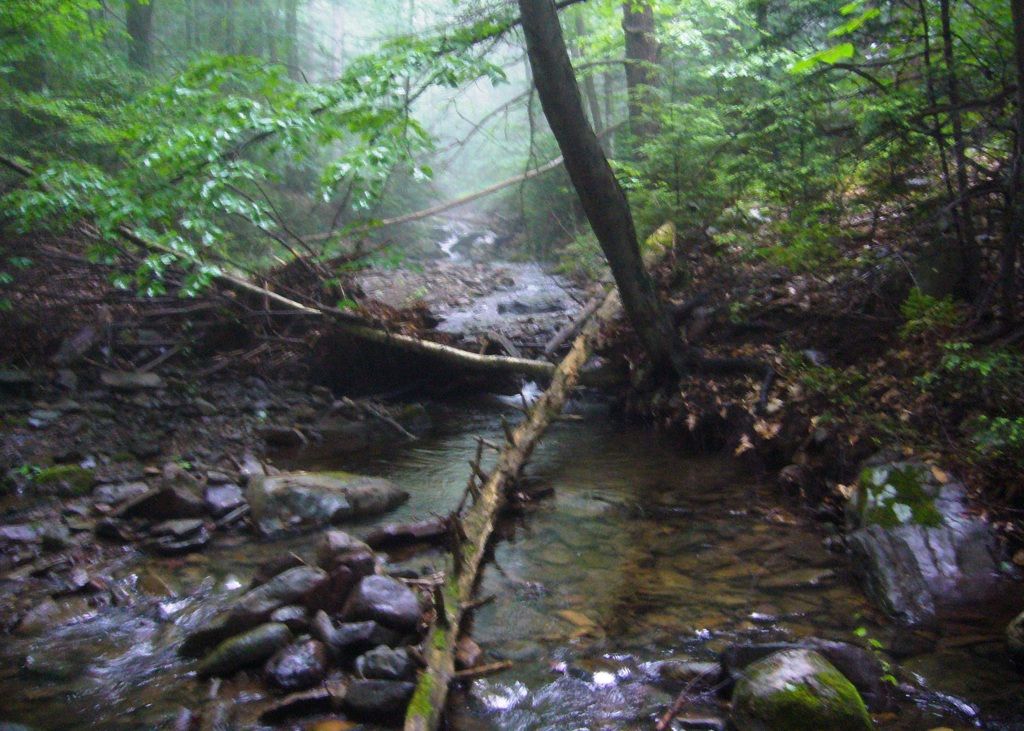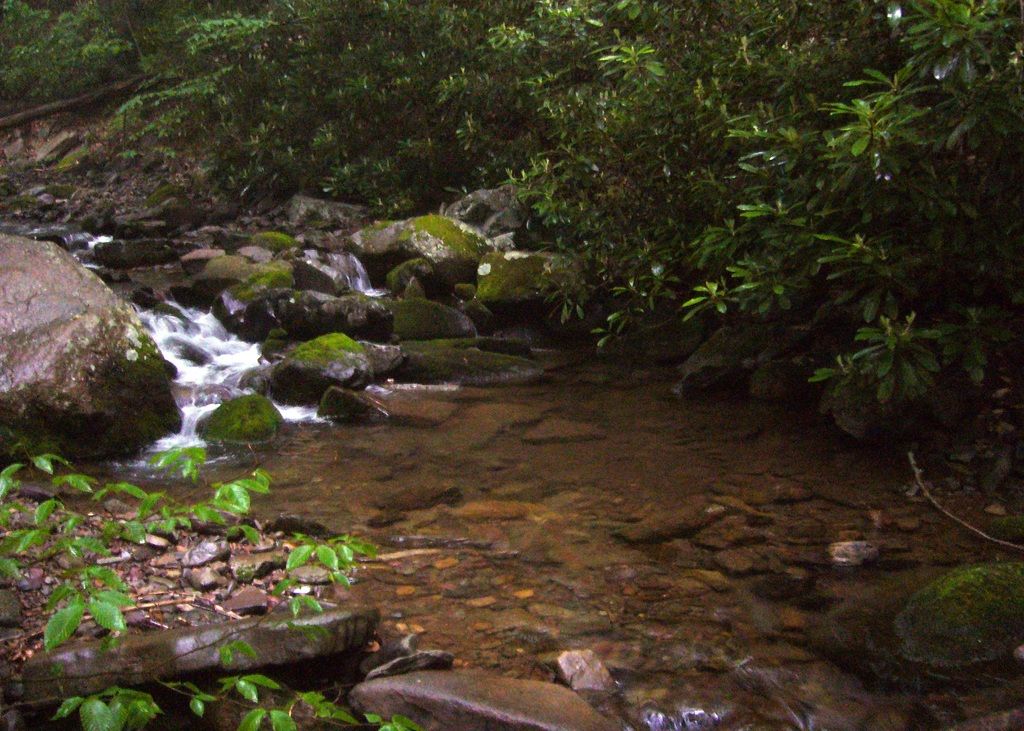 The fishing action was good, but those trout were quick. I was missing left and right, but the small pools were not too forgiving.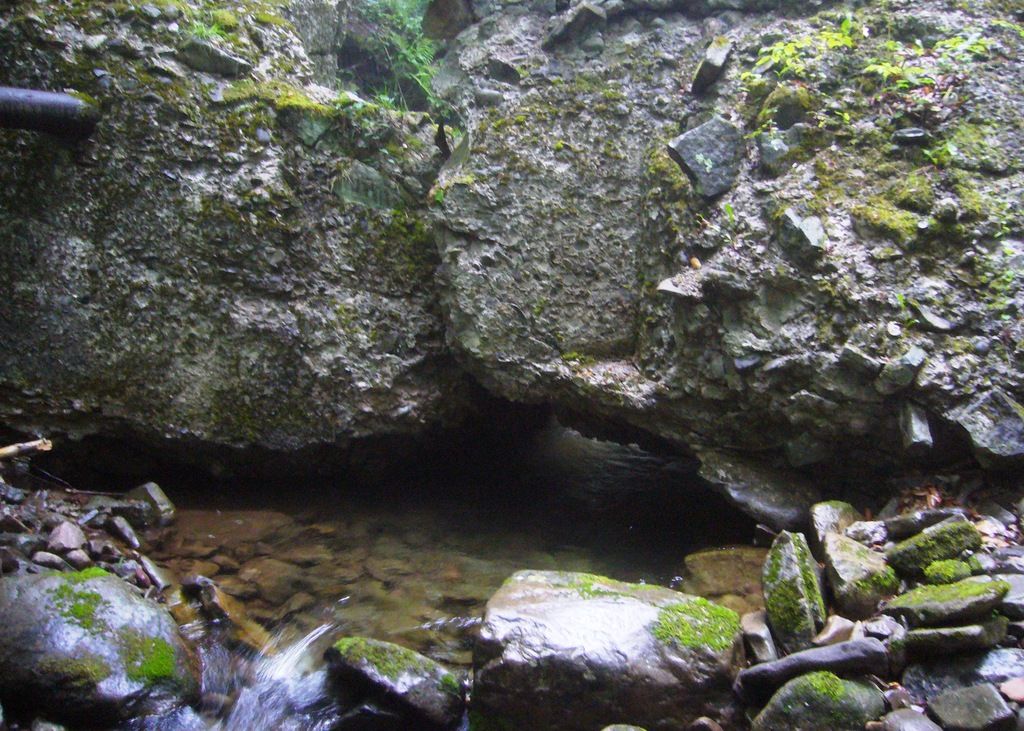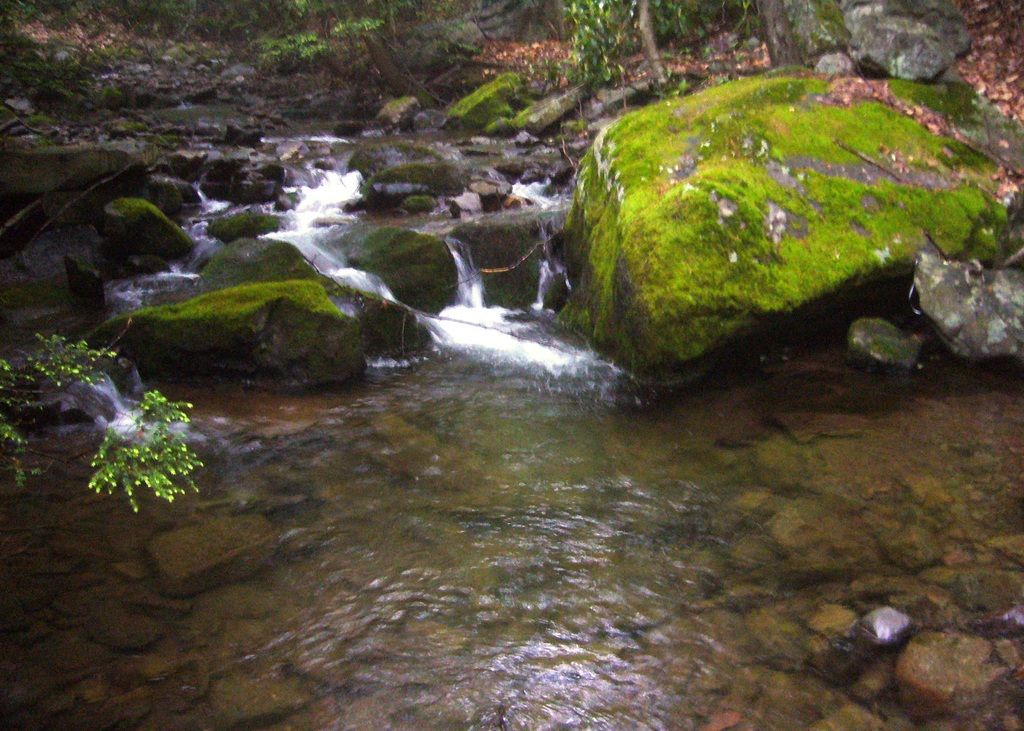 In 50 minutes, I was only able to bring 9 wild browns to hand (lost a few, small brookies) when it happenend... I got a follow-up call from the wife. My oldest was in bad shape and his pediatrician said his symptoms could be a migraine or could be menigitis. With that my wife said she was taking him to the ER and I high tailed it back to my car so that I could move our camper and get home. BTW, my son was fine and right after I moved the camper and started on my way home I got a call that the migraine had passed and he was fine, but at that point it was too late to head back out on the water.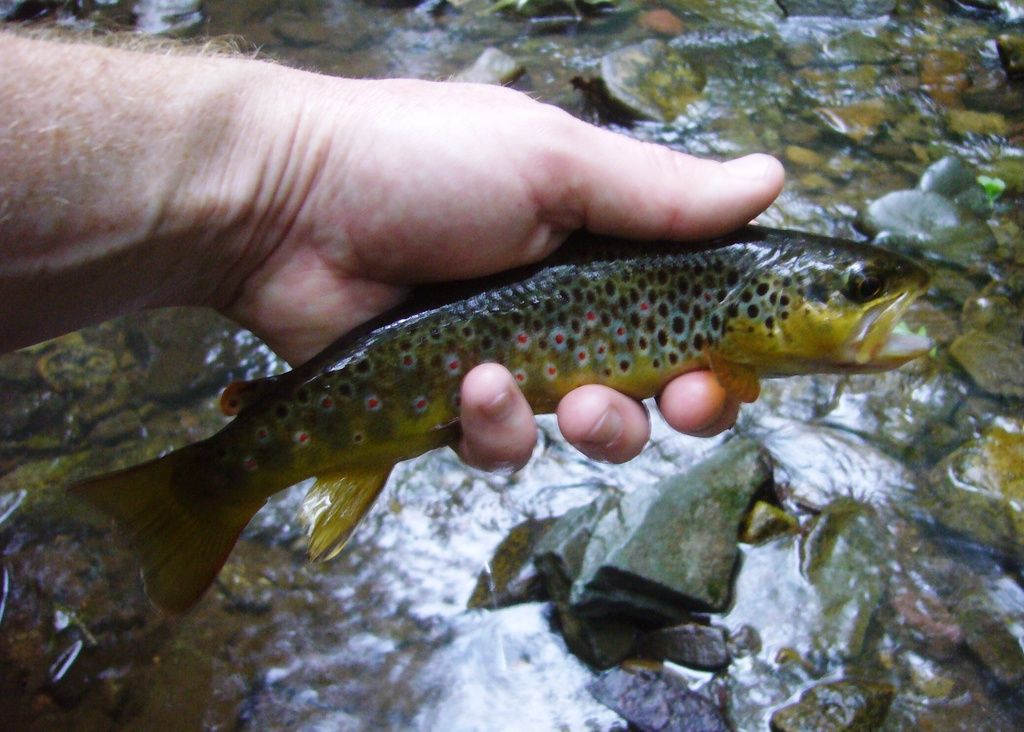 In only 2.55 hours of fishing, I was able to bring 52 trout to hand. I was hoping for better numbers, but I just couldn't muster up enough time on the water. Until the next outing, I'll have to wonder how the day would have played out if I had fished my full allotted time.