Discussion Starter
·
#1
·
I was going through old photos from my mothers the other day and I came across a bunch of OLD pictures from hunting seasons past. A treasure for sure to anyone. There were pictures of my great grandfather, my grandfathers, my father, myself and my kids. One thing that stuck out was this spot below.
It has nothing to do with hunting success or trophy photos. It is the spot that for many generations, we have all ate lunch, told stories for hours on end and simply recollected. As time goes on, the spot seems to be more empty by the year. Now here in 2009, its just myself, my kids and blue tick who visits this spot every season and almost every day during the season. Its amazing at how such a simple spot can hold so much life value when all it is is a spot where we rest, park and eat.
I snapped picture during this during archery season because for some reason, that day this past November 2nd, I stopped, rested ate and remembered the stories of my now either deceased and not forgotten family and friends and current family and friends who we have all at some time shared something with each other in this spot. Even the family dogs are buried here. I know its not much, but it almost defines in a sense just who I am and where I came from. Almost everything I have learned about hunting, and life lessons in general have come out of this spot in strange ways. As tomorrow morning for bear season rolls in, I know I will be visiting this spot again and remembering what was told to me in years past in this spot and who knows, maybe I will get my first bear if I just stop and listen to what they have to say. If not, either way, it will be a successful day.
Be Well, just thought I would share this spot with you guys.
Rob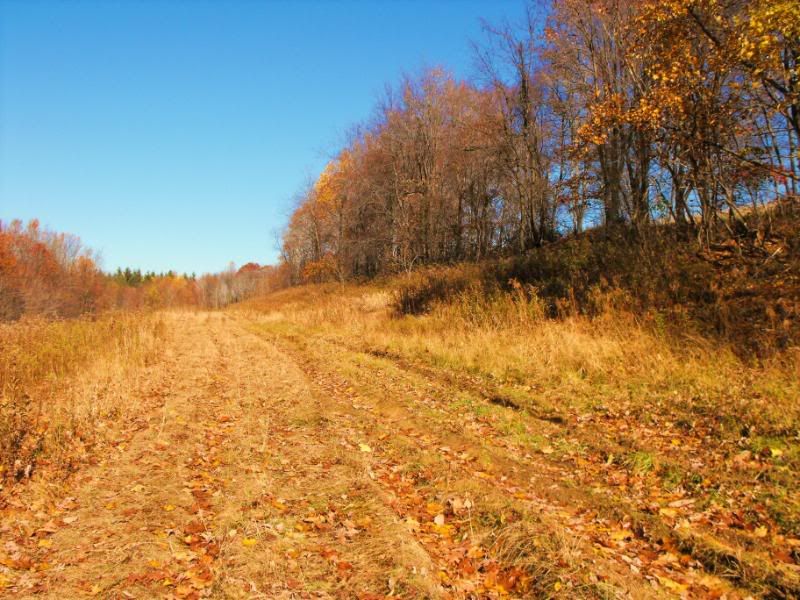 My Beagle "Tutter" and Bluetick "Oreo" Who passed away in the house fire in 2006. They are missed!