Discussion Starter
•
#1
•
I picked him up a few weeks ago. With the hustle and bustle of the returning woodcock, the end of the kids' B-Ball season (which I coach) and the beginning of kid's softball (which after a "Hey, I heard you coach..." phone call, the kind you wince as you know what's coming, I'm also now coaching), and another's soccer season you'll have to excuse the cell phone only photos. Pup's never really do anything profound anyway, beyond their cute everyday antics. His daily routine has been eat, sleep, socialize and explore. Things worked out just right for him the other day which found me down into the back corner of the basement next to the fishing rods, I knew I had a box of grouse wings handy on the way back through the storm doors and he was outback burning the last few minutes of his time on the chain gang with his older associates showing him how to handle himself. Now, he's the only one of my current four that has seen a wing and string. It was his first and last time, just to see what he looks like and will hopefully remain. You'll see what I mean...
The maiden voyage home.
In eight inches of cold stuff, that greeted him over the next few days.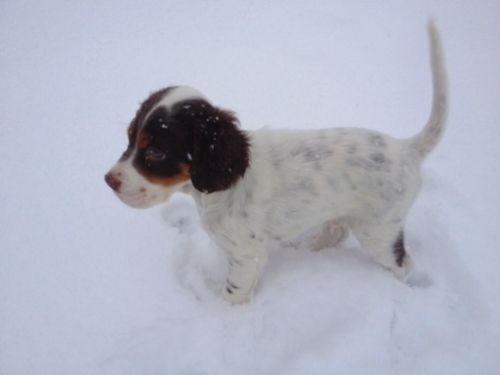 Looking pretty good.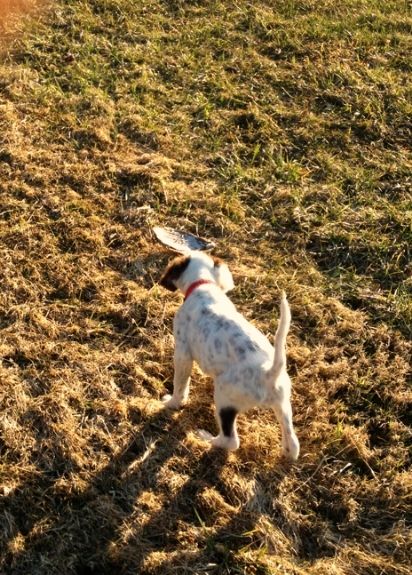 Ah, yes.
Good luck to all those that have a pup pick coming up this spring.