Discussion Starter
·
#1
·
Right up there with the fine folks from Cresson Sportsman Association
, and all the hard work they did not just this weekend, but all year long getting ready. HuntingPA would like to thank all of the business's that offered products, machinery, or services to the club or the event.
HuntingPA hopes that all will at least consider these business's if your in the area, or they provide services in your area:
Millers Hunting & Fishing Shop
7468 Admiral Peary Hwy
Cresson, PA 16630
814-886-5060
Dave Banks Road Shows
DJ Services
Owners: Gene Pietrowski
814-886-7888
Clay Bowser - Singer
Clay Bowser is a very popular musician in the region and a real crowd pleaser. Being a solo performer, he has a tremendous sound and can sing just about anything the audience asks. He often takes requests from the crowd and rarely uses any music at all. Clay knows hundreds and hundreds of songs by heart and is truly a unique artist. People are amazed at his repertoire of music and his skillful ability on the guitar not to mention a tremendous voice to go with it. Clay loves to perform as much as the audience loves hearing him.
A long time sponsor of HuntingPA, Fox Pro came through again!
http://www.hollandbros.net/index.html
Serving Central PA for Three Generations
Located in Duncansville, Pennsylvania, Holland Bros. is a family-owned meat market offering an exceptional selection of beef, pork, sausages, and smoked meats.
Contact Rick or Steve today at (814) 695-5450 and let them know how they can "meat" your needs.
Cambria Tractor & Equipment Co.
Rte 22 W Admiral Peary Hwy , Ebensburg , PA 15931
Telephone: (814)472-7300
These guys were incredible with all the equipment they gave Cresson over the last few months. With out their help, they would have never made the place look like it did. They do not have a website, but their email is:
[email protected]
Ebensburg Yamaha Inc.
183 Zeman Dr.
Ebensburg, PA 15931
Phone: (814)471-1001
Email:
[email protected]
At Ebensburg Yamaha, our customers are our number one priority. Our experienced staff and technicians can help you find the perfect Yamaha product. Ebensburg Yamaha stocks all Yamaha motorcycles, street bikes, dirt bikes, ATVs and snowmobiles.
Ebensburg Yamaha Provided two of these bad boys for our use during the weekend. A huge time saver for event staff.
http://www.outdoortimes.com/index.asp
Subscription information:
https://secure.oweb.net/onisubscriptions/subscriptions/subscriptions.asp?publicationID=420
Hunter's Helping Kids has organized and promoted "The Ultimate Kids Hunt" for several years with over 400 youth attending this event as well as other hunts provided by HHK.
Our goal is a simple one. HHK wants to make it possible for any kid to hunt. We want to help by providing experienced guides and excellent locations to make a Kid's dream come true. Just ask any of our Kids….our hunts are second to none.
By forming chapters across the nation led by Sportsmen and Sportswomen, these talented and giving individuals donate their time and experience to help our mission to take Kids hunting.
Prior to each hunting event, the Kids are schooled in gun and hunting safety, our number one priority. Our goal is to inform, inspire and encourage the kids in wildlife conservation, preservation and safety.
For each hunt, family members are encouraged to attend and to participate in each Kids achievement during the hunt, allowing wonderful memories to be created by the trip, experience and fellowship. And most importantly, to develop and encourage long-lasting friendships for many years to come. Our hunts not only include great things for the Kids, but a tighter family bond through the outdoor experience, memories and laughter.
PA Chapter:
www.firstpahhk.vpweb.com
Lighthouse Deer Hunts
http://lighthousedeerhunts.com/
Contact Information
Mid-West Rep John Leonard 217-289-3306
East-Coast Rep Rich Banas 973-764-8146
Email
[email protected]
Cresson Volunteer Fire Company
http://www.cressonfire.com/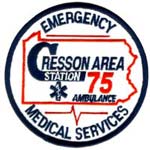 http://www.campingpa.com
http://www.lerchrv.com
Phone: 717-667-1400
Toll Free: 800-722-1236
Fax: 717-667-1401
[email protected]
http://www.openrangerv.com/default.aspx
Open Range RV Company
3195 N. S.R. 5
Shipshewana, Indiana 46565
Phone: (260) 768-7771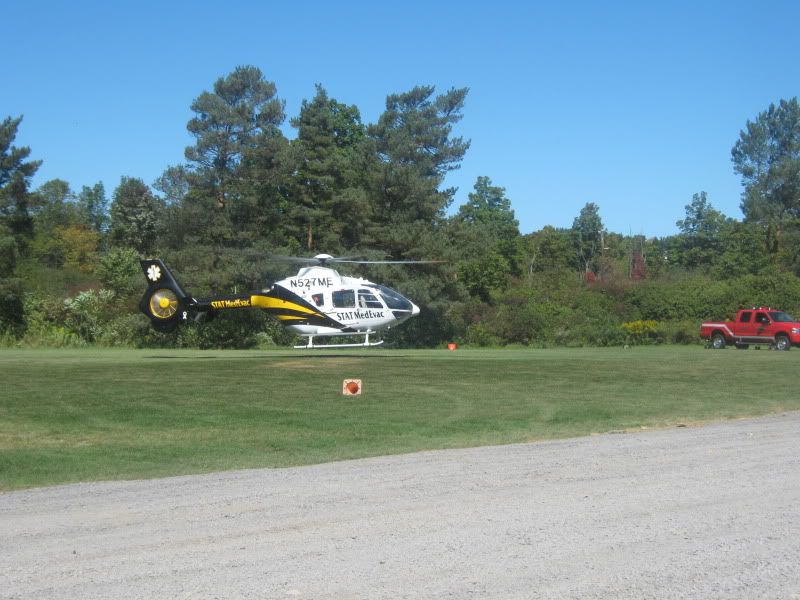 Stat Medevac
Landed twice at the event. A huge and exciting event for all in attendence.
A huge thank you to all of the people and business's that helped with this event.