Discussion Starter
·
#1
·
Great day in the woods for my son and I! I've only archery hunted 4 days in the past three years but have been in the woods a lot during archery season. For me, it's rotating my three oldest for hunting time. Some days we don't hunt because of my schedule, or because they are all, or one, or two are in other after school activities. My wife heads in one direction and I in the other as we support and watch the sports and other activities of our 4 kids.
We have managed to get out about 2-3 days a week after school and Saturdays for at least part of the day during archery season so far this year. After a close call on a couple of bucks the night before with my oldest daughter, my son decides deer hunting instead of duck hunting is going to be his choice on his turn Saturday morning.
At 7:50am, he puts a great shot on this buck at 15 yards. I watch it run and then go down 60 yards away! Was he ever excited? It took about 10 minutes of calm down time before I unhooked his harness for the climb down from the double ladder stand! I had the video camera but he came in so quick and close, that I never had a chance to get it up and turned on in the 45 seconds between 1st seeing him and when Hunter made the shot. No matter, it will be etched in both our minds for years to come!
10/25/2014 7:50am
My son Hunter, 12 yrs old
1A Mercer Co.
Barnett crossbow
15 yd shot, 60 yd recovery
9 pt, 18 1/2" inside spread, 155 lbs dressed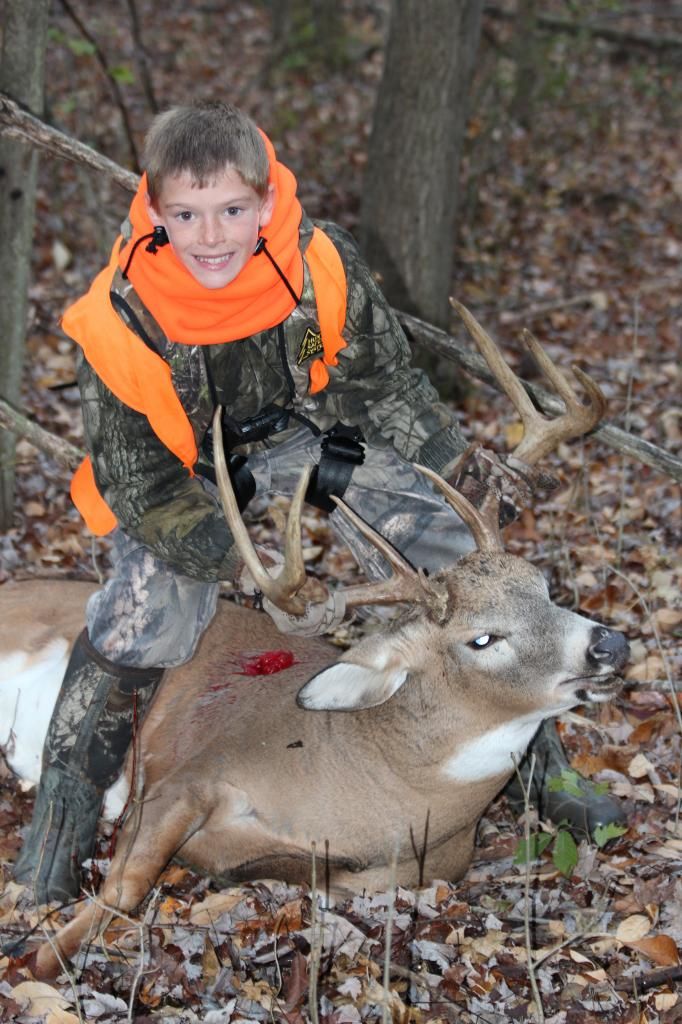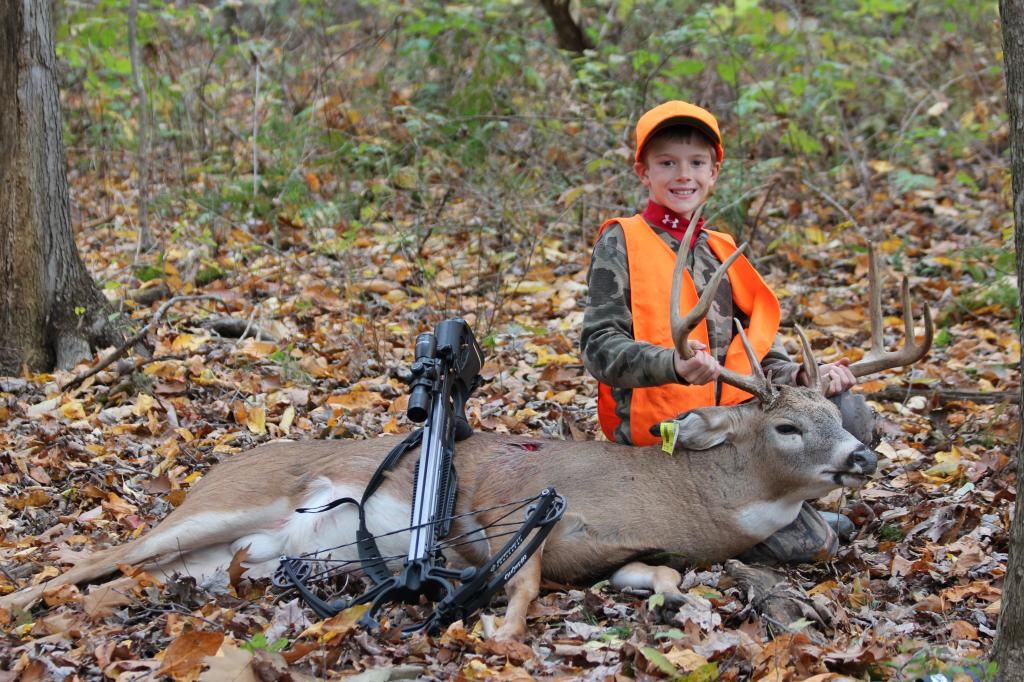 .