Discussion Starter
·
#1
·
I will include a small spurt of the moment trip in this post as well as today's trip...
On friday, my brother had a meeting at 8am in a central pa town 2 hours away, so I hitched a ride to try a stream I have never been to. I know this stream gets hit hard, so I picked a section that I hoped hadn't been spin fished recently.
I was dropped off at my starting point as my brother headed to a meeting. I knew within minutes that I was in trouble. Trampled streamside vegetation and spooky trout told me all I needed to know. There was nothing I could do without a car, so I fished quickly upstream trying to get to undisturbed water. I was able to catch 17 trout in 2 hours. Most of these trout came from very shallow riffles below larger pools.
After his short meeting, my brother joined me, and it started raining. We passed what looked like the exit point for the fisherman I was following, and immediately trout were out in force.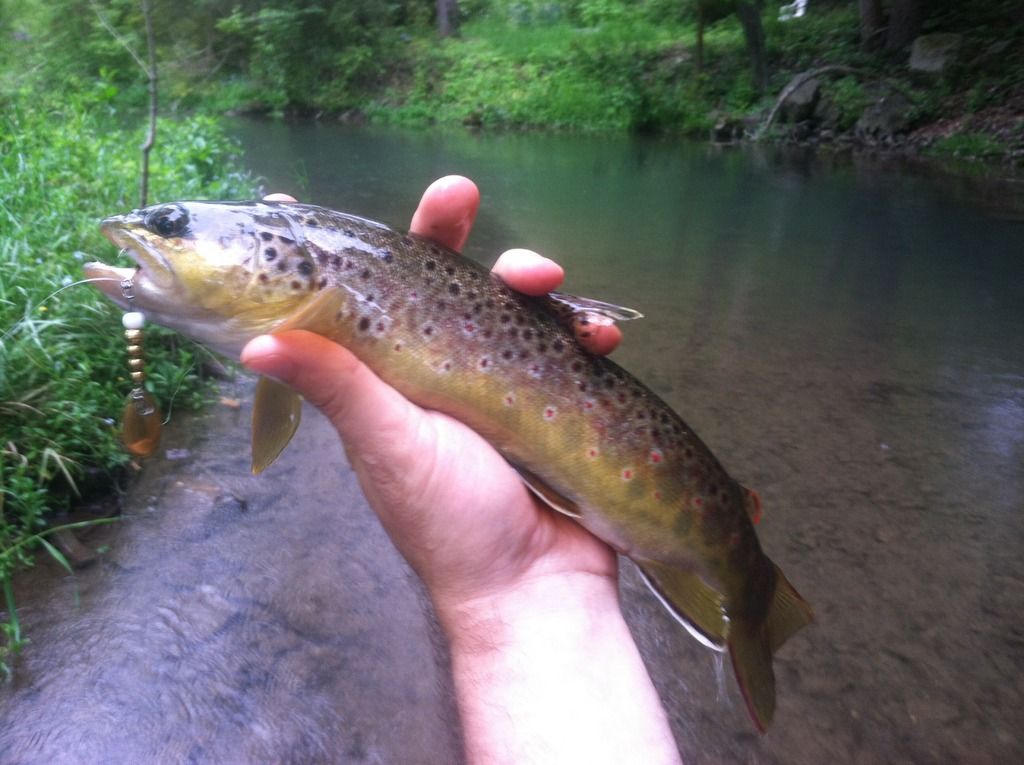 <a href="http://s1152.photobucket.com/user/Troutdoorsman/media/Mobile%20Uploads/image_zpspkrq9x3n.jpg.html" rel="nofollow" target="_blank">
You can see my brother has a trout hooked in the picture below.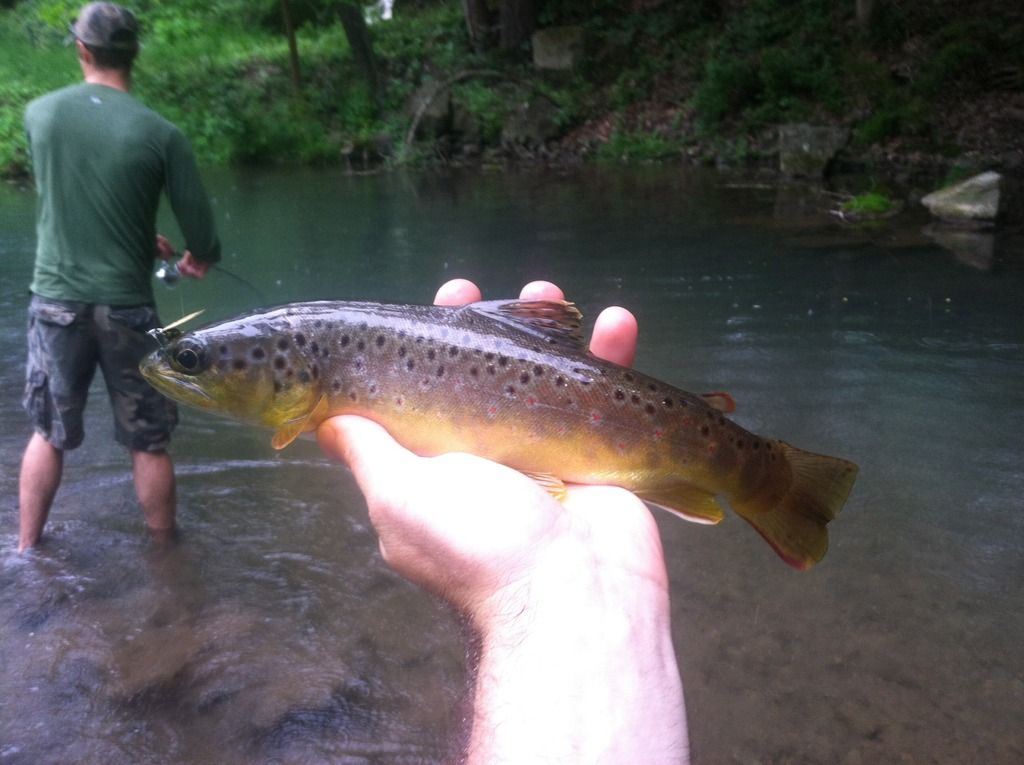 </a>
The rain turned into a deluge but we kept fishing and bringing trout in. It reminded me of the Caddy Shack scene having the golf game of his life in the rain. We only fished 35 minutes together, but in that time I caught 18 more trout and my brother caught 9.
Photography became difficult as the rain became more intense.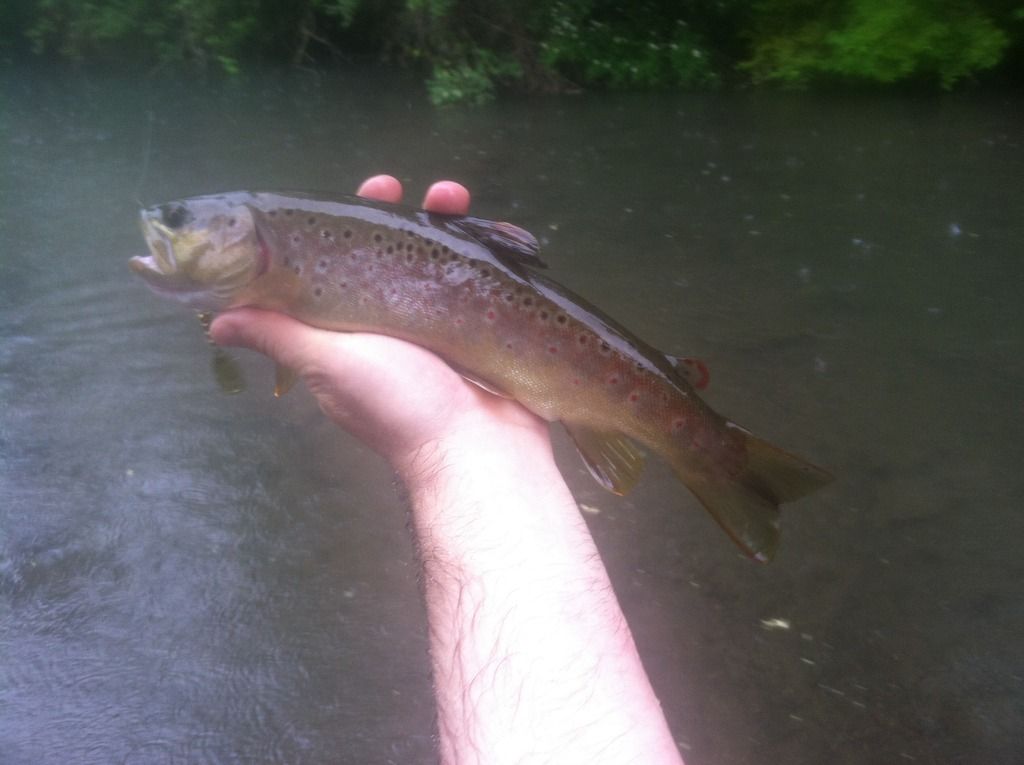 I was happy with my brief exploration of this popular limestoner and I do plan on returning for a longer effort.
____________________________________________________________________________________________
Now today is when I 'hit it right'. I have a remote stream nearby that I only fish once each year because of how isolated it is. I wait for perfect conditions. With lows in the high 60s last night, and recent rain, the conditions were perfect. I started the 2 mile trek in at 5:45am and started fishing a little after 6. My normal starting point on this stream is usually unproductive, without much holding cover. However with elevated water levels, I had 20 trout before the spot where I normally start catching fish at this hole.
There were no giants in this hole, but I did like the spot pattern on this 7incher.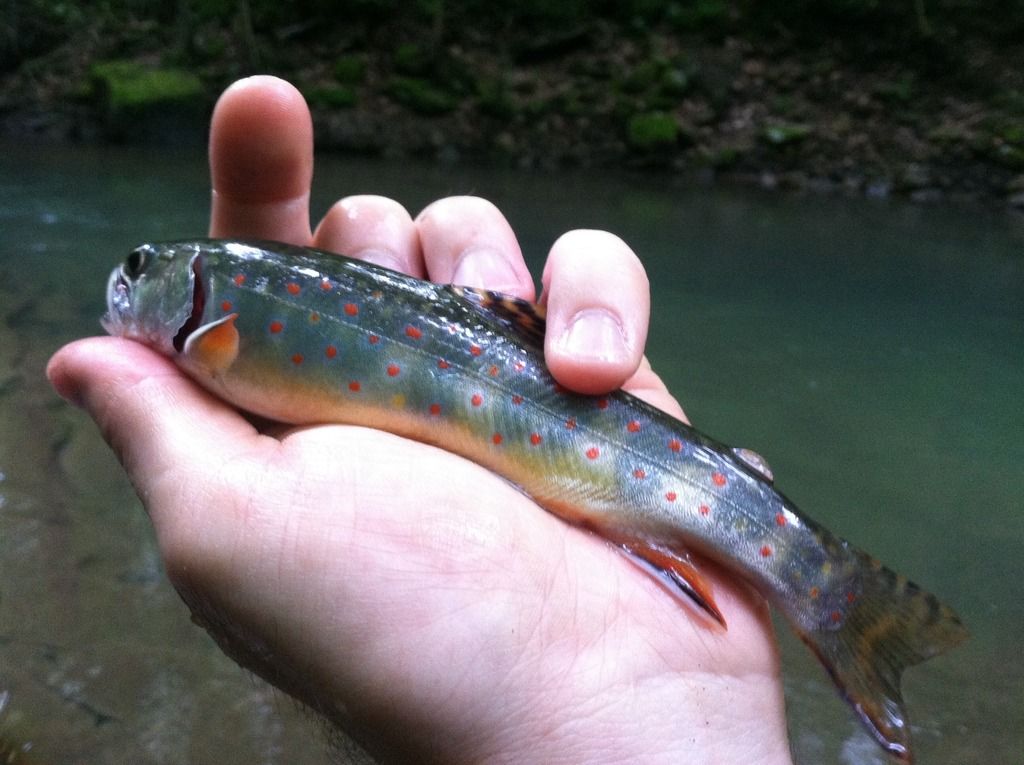 The big fish did show themselves regularly though. This 10.5incher came from the fast water leading into the pool shown above.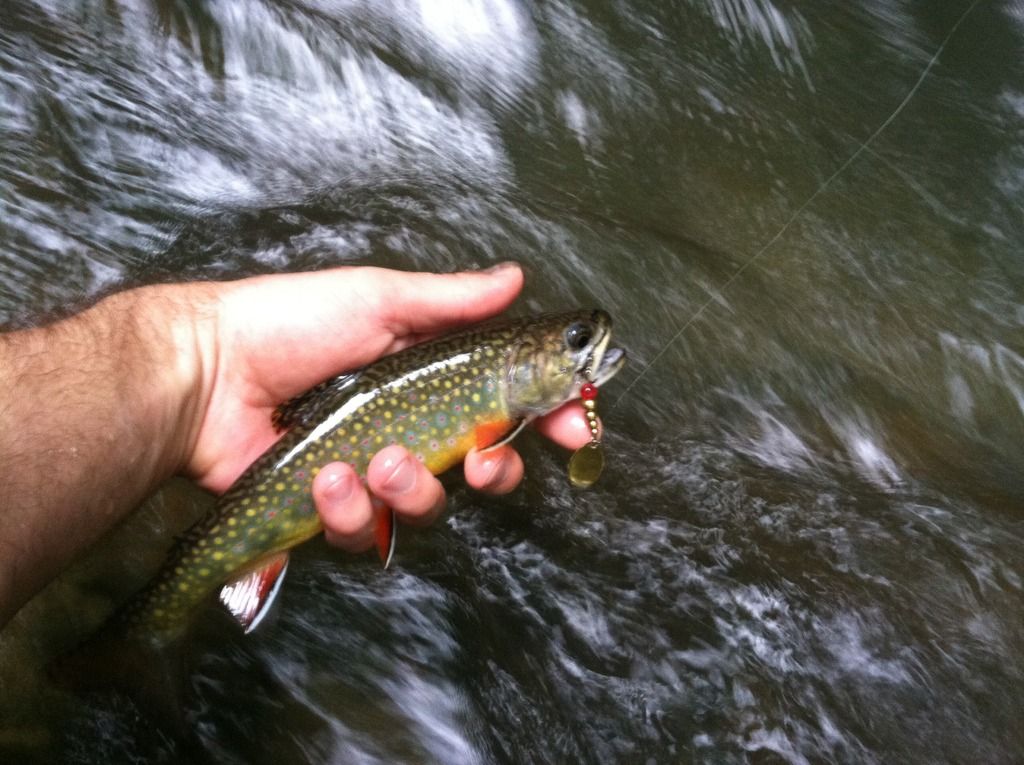 There were many many trout in the 8.5inch range.
And these fish made me work. Wet wading on this stream is like white water rock climbing (if that is a sport?)
All 4 of the likely looking areas in the picture above gave up trout today.
With the green drake hatch underway, I saw quite a few that fell victim to arachnids.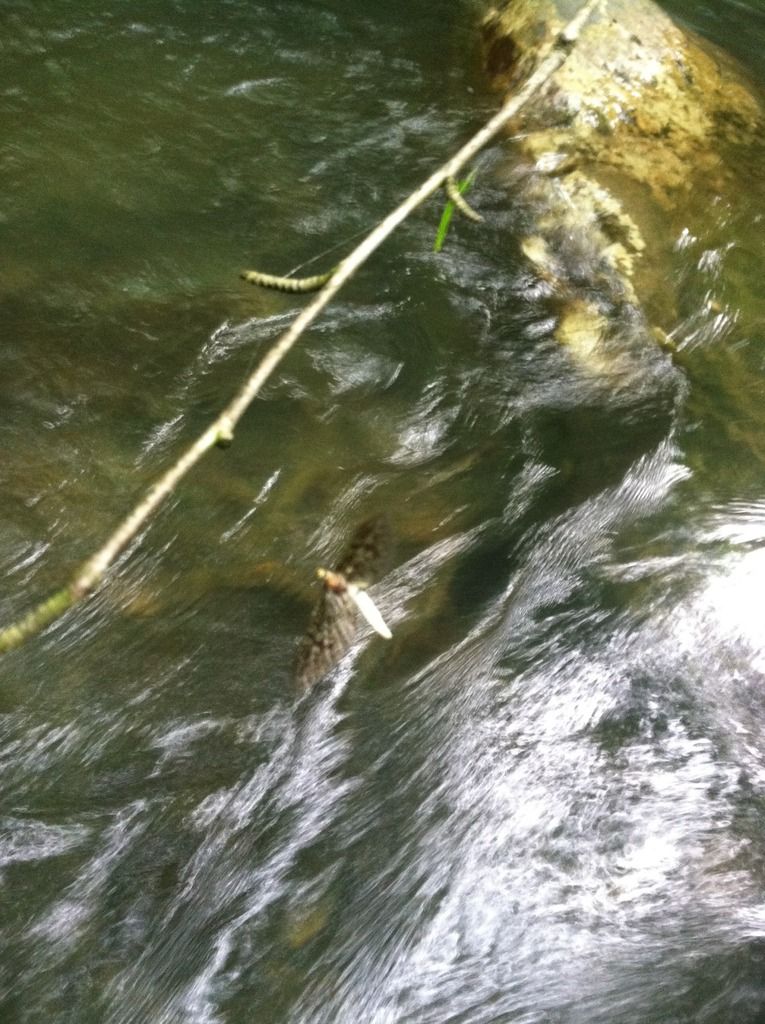 I always look forward to this spot. I brought in a native that looked to be 12-13in from this pool that loosed himself as I was fumbling with my camera and had the rod tucked between my legs.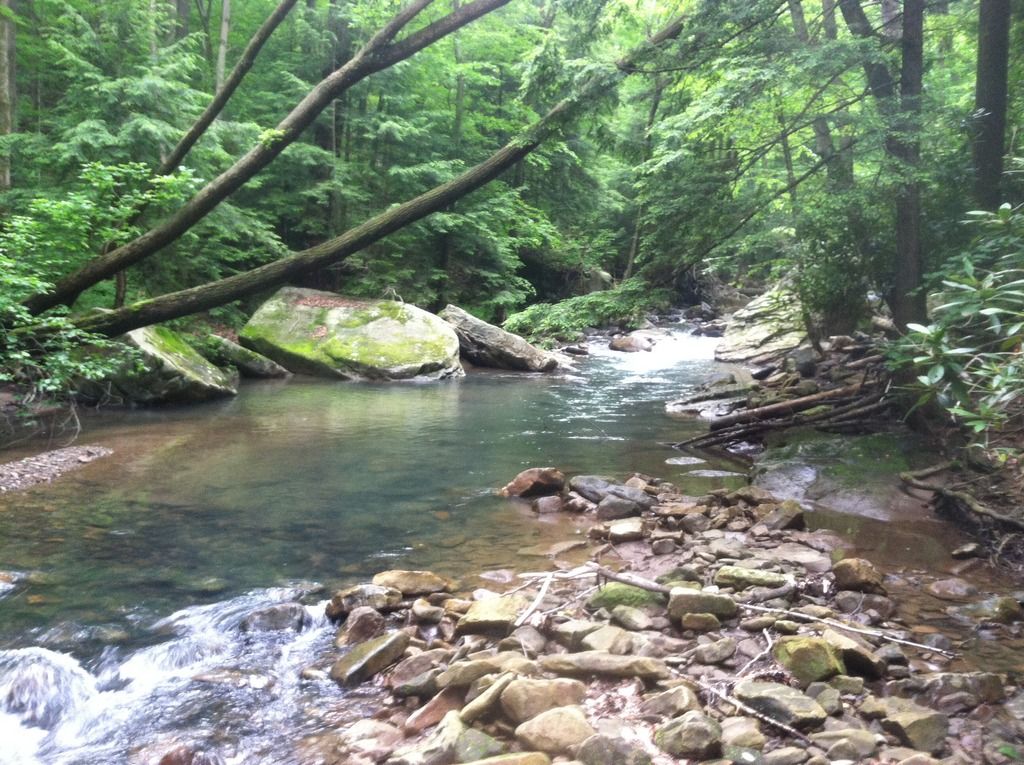 I can't imagine the flood that caused this rock to be overturned and propped up against the other boulder here.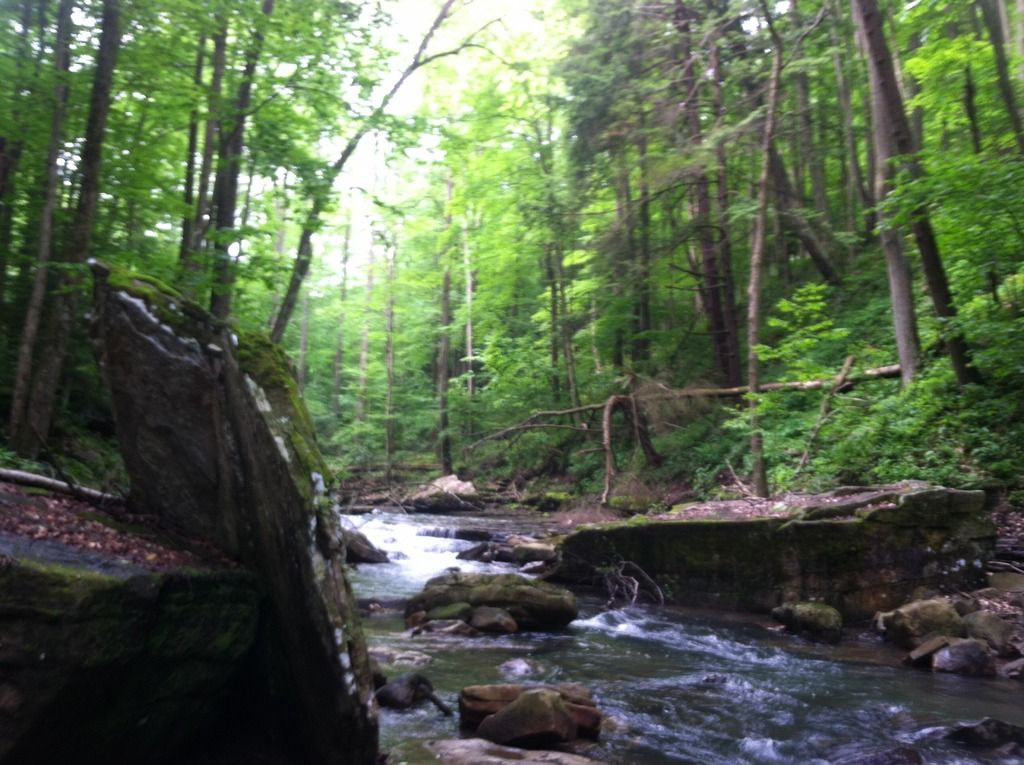 I messed up the photo of another 1ft trout from this big waterfall pool. Maybe I should use a net. This 8incher did agree to pose.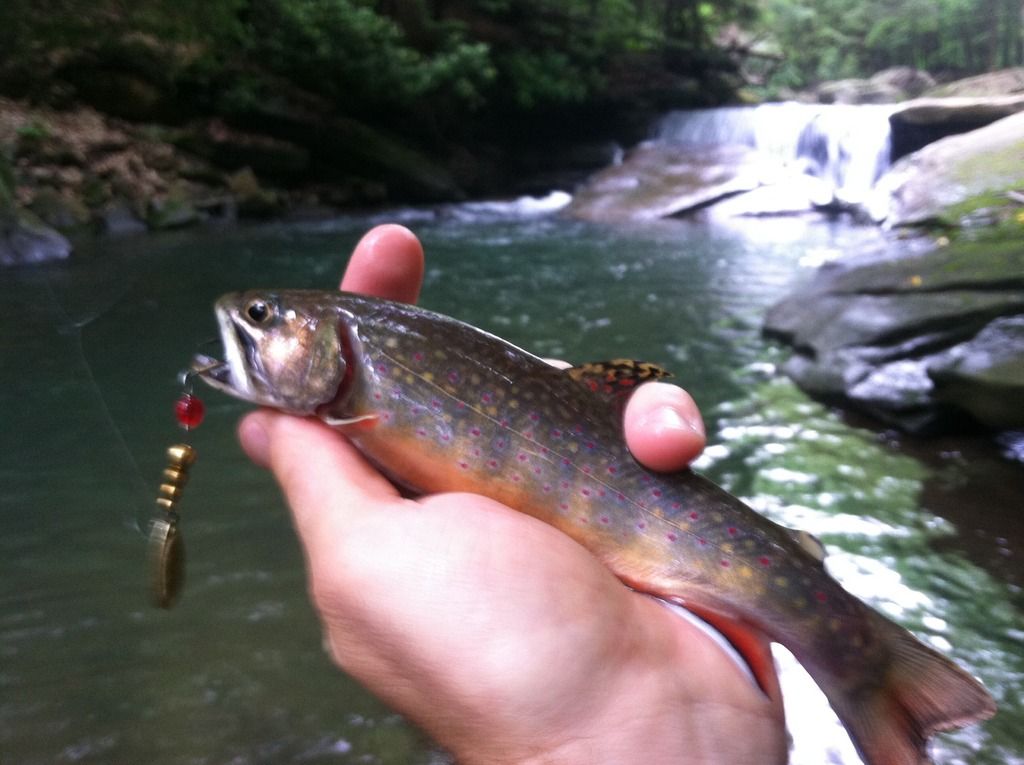 This is one of 21 trout that was over 9inches. I photograph, measure and then release. If it was over 9in, I add a note into my camera phone.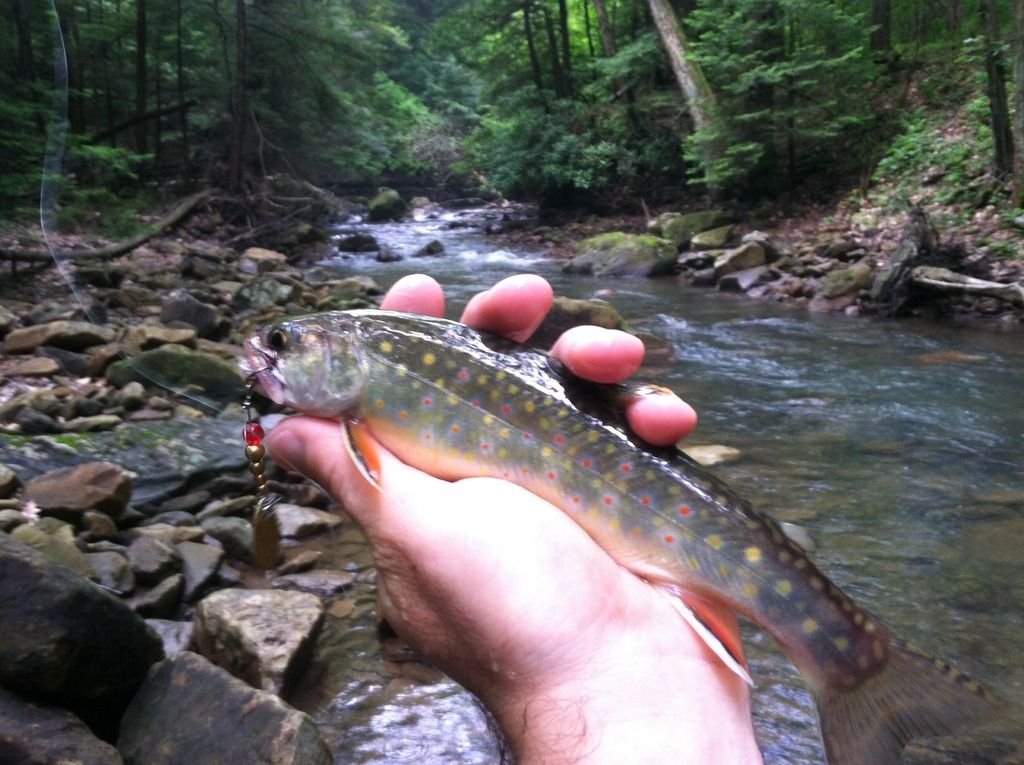 I am currently in between phones and using an old iphone 4, so I had to delete a lot of pictures of nice fish that were blurry.
The geology of this place is mind blowing. This 100 yard long swimming pool show up out of nowhere, and then the stream returns to a tumbling brook.
This heavy 10incher called that big pool home and had a belly full of june bugs.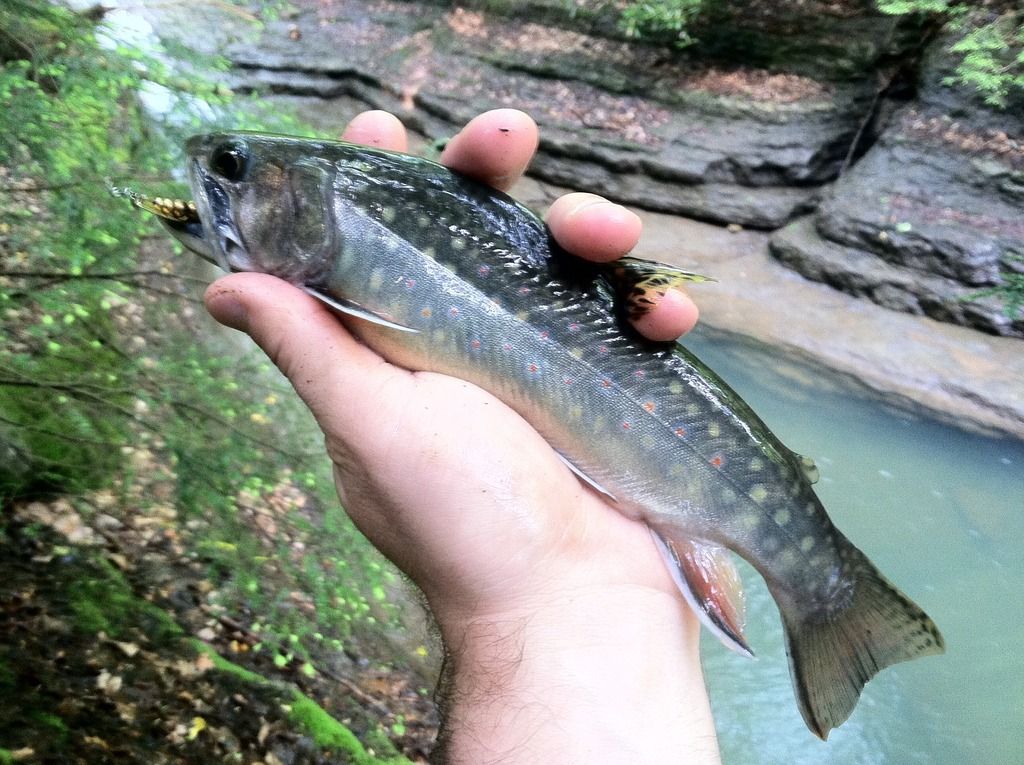 A small tributary dumps into the main stream, and I had to try one cast into the first hole. An 8.5incher shot out to greet my spinner.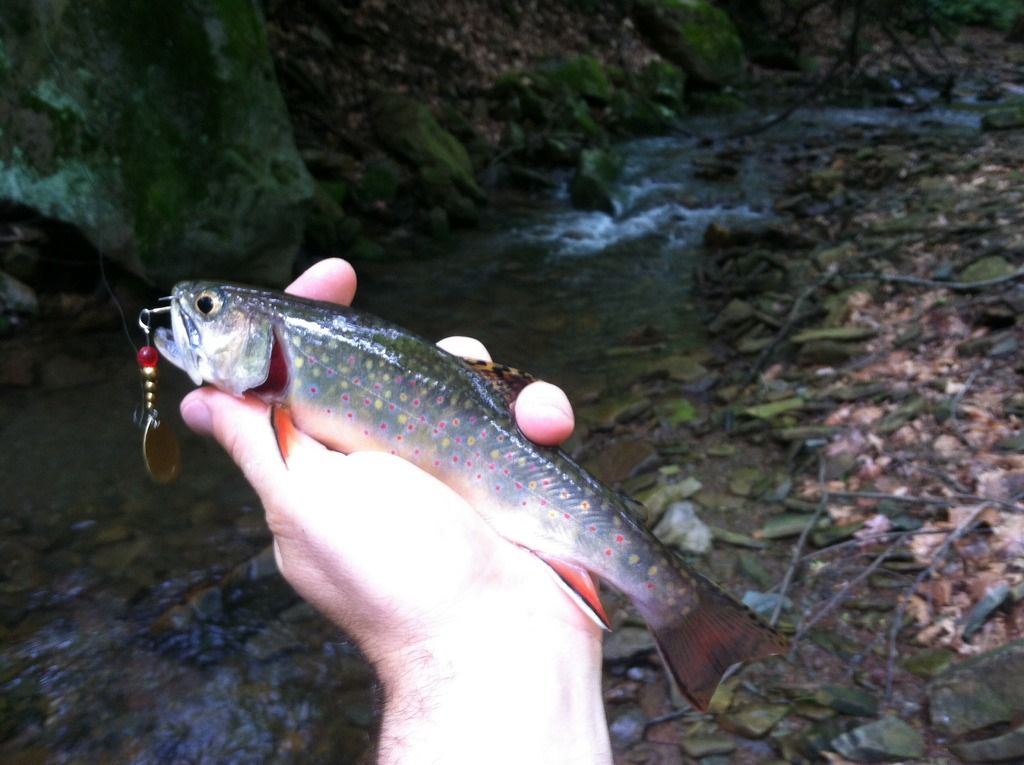 This is where I stopped fishing for the day with trout number 141 in exactly 4 hours.
There were still 2 miles of productive stream ahead of me, but with 5 miles back to the car and a promise to be home by 11:30, I knew it had to boogy on the way back. If I do fish this stream again, I will likely hike in those 5 miles and pick up where I quit to finish off those last 2 miles. The size of fish from this steam has steadily increased over the last 4 years I've been fishing it. I really wish I had kept track of the sizes of all the fish I caught here because it was impressive.