Discussion Starter
·
#1
·
A great day in the woods! Fresh air, exercise, and snow!
Pic off the first days stand - rifle season.
Yote off the same stand on the second day. 100 yards on the move. Snowing hard - thought he was out about 50 yards! Had a hard time figuring out why he wasn't where I thought i shot. Went back to the point of the shoot and took a bee line. Yep - a lot further.
This guy spun around three times in a tight circle like a cat chasing it's tail - then just flopped over.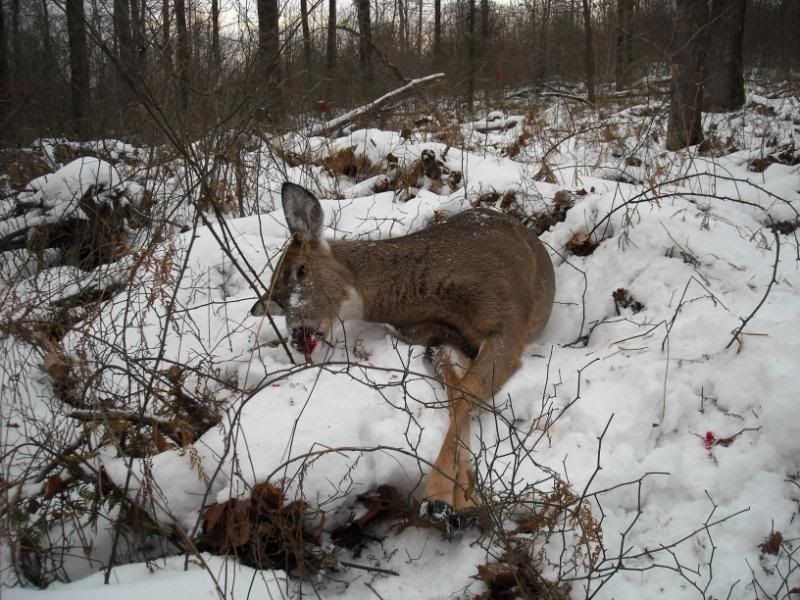 End of the road - doe on day two. Pic before gutting / tagging.
Hunters find the very best views! This one over the hill from the house. Overlooks the local area.