Discussion Starter
·
#1
·
well,my boys aren't much for typing(texting is a different story lol) so i'll post the pics and tell the story!
well,my stepsons,when i met them 5 years ago,hadn't hardly shot more then a b.b. gun and were addicted to playstation and x-box,i had plans to change all that!
well,now we dont even own an xbox or playstation anymore,these boys are now confident,outgoing,friendly boys who are really liking this thing called hunting!
i put those boys on a 600 clay bird per boy per summer diet,hunter safety courses were only taken when i felt they would pass well,both scored 100%
!
on my first effort at taking youths,david(the older) got 4 ducks,1 hen pinnie,1 hen mallard,1 drake black and a banded greenhead!
next season was daniels turn he got 5 ducks, all bwt!
last season the boys were with thier dad so i took 2 other youths from this forum out and each got a first,both dux and geese!
this season i had my two again and a friends daughter on her first duck hunt(allready had a goose)!
we got what we got to shoot at that day ending with 3 mallards and 2 woodies heres some pics
alana(the hunter) with her first duck, and missy!
daniel with his first woody too also a hen!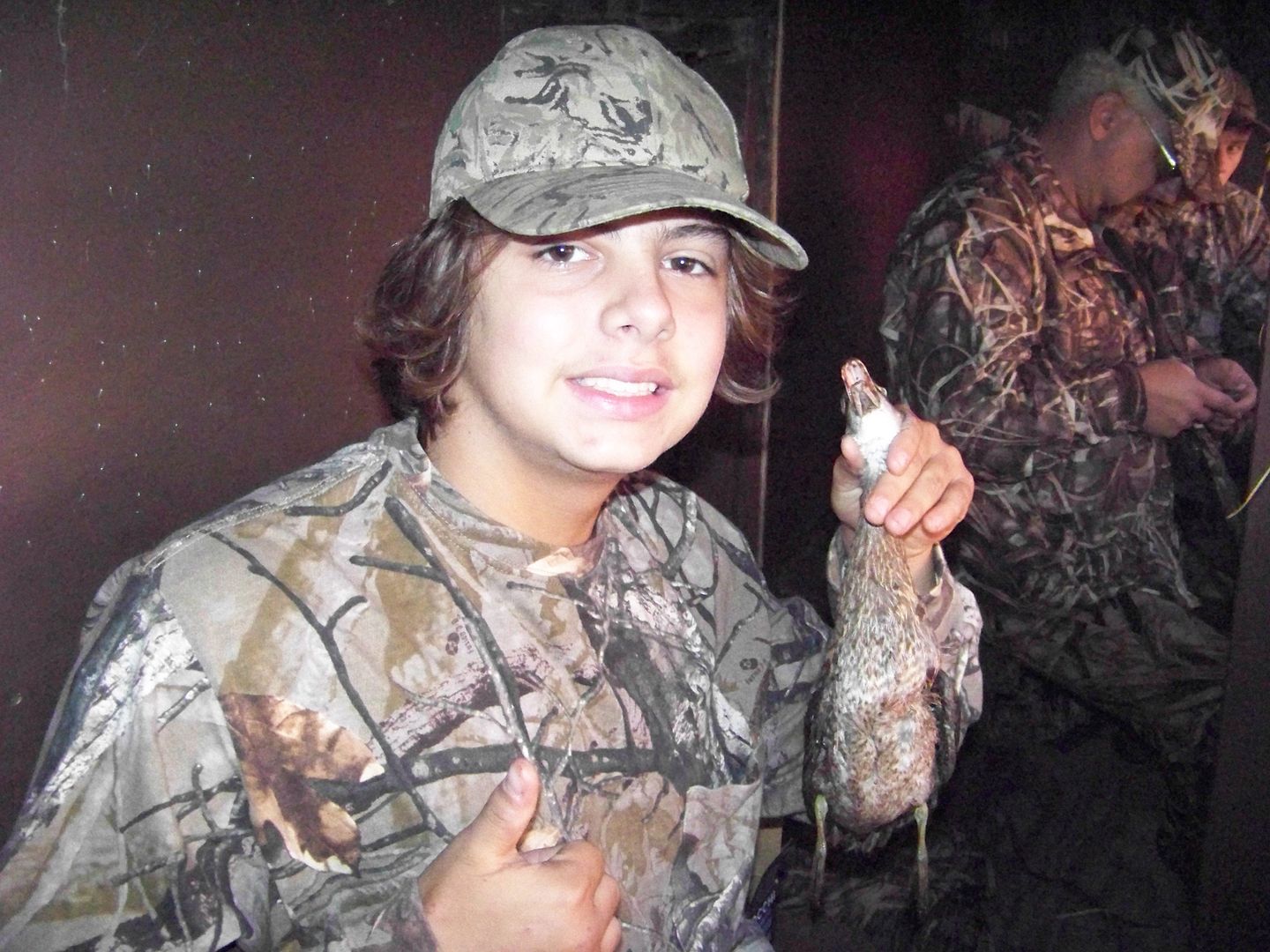 the group shot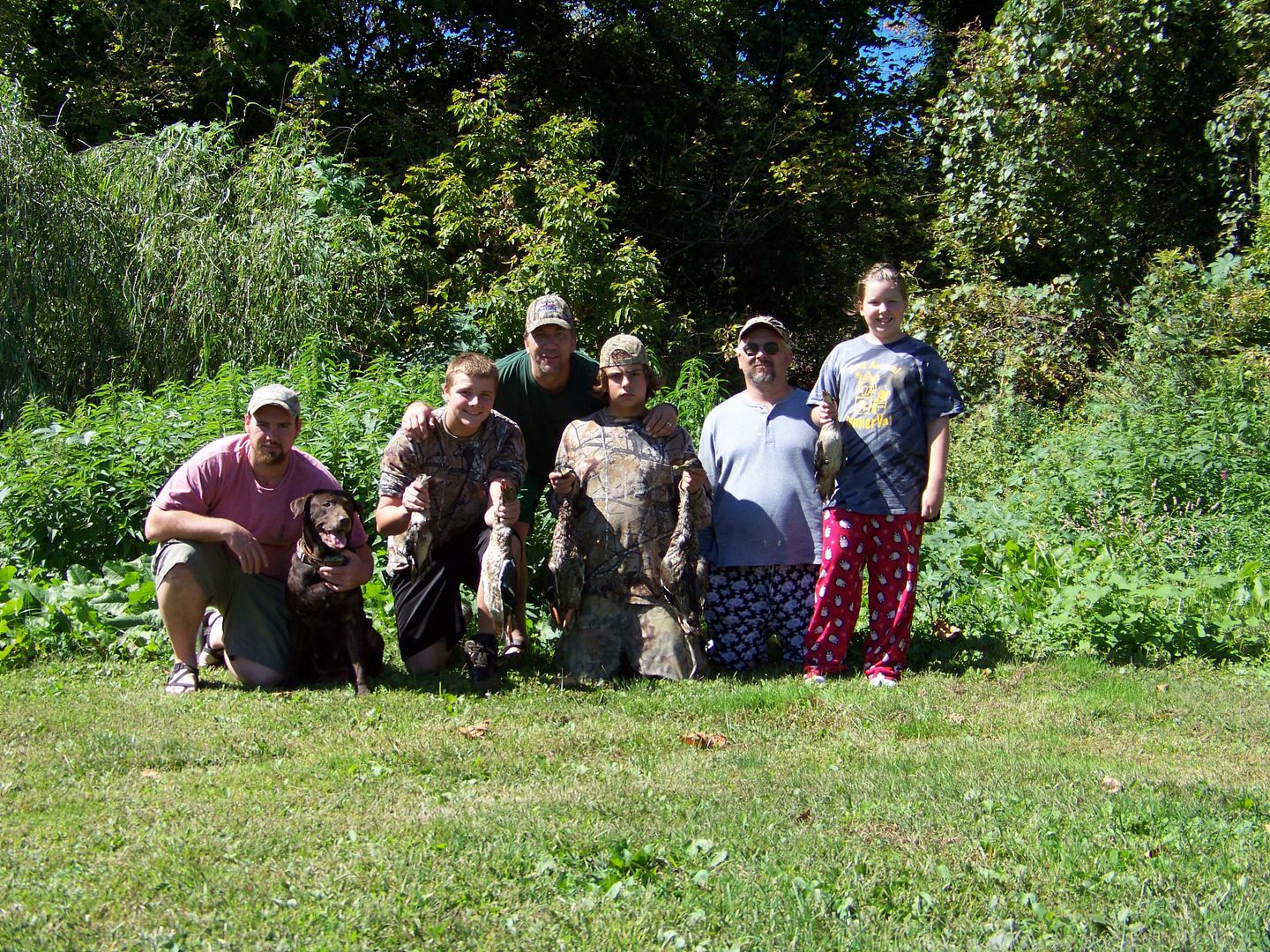 today was the youth pheasant hunt,my boys first ever try for these upland birds!
through this site i met a fella named brian(spur),we offered each other a trade a hunt.him getting my boys shooting at pheasants over a dog,and me hopefully getting brian some hot goose smashing later in the season!
drove 1 hour 40 mintes this am walked for 3 hours and drove home with two happy boys and a VERY,VERY proud step-pa!
3 cockbirds and a hen,great dog work,and made a new friend!
brian,we worked hard today,and i appreciate your invitation to your sweet spot,and the time you set aside to make a memory for me and my boys,one we will not soon forget.
i wanted to video,but just wasnt working with the sudden flushes(birds were jumpy to say the least)!
some pics!
the boys and jake the retreiver and their bag!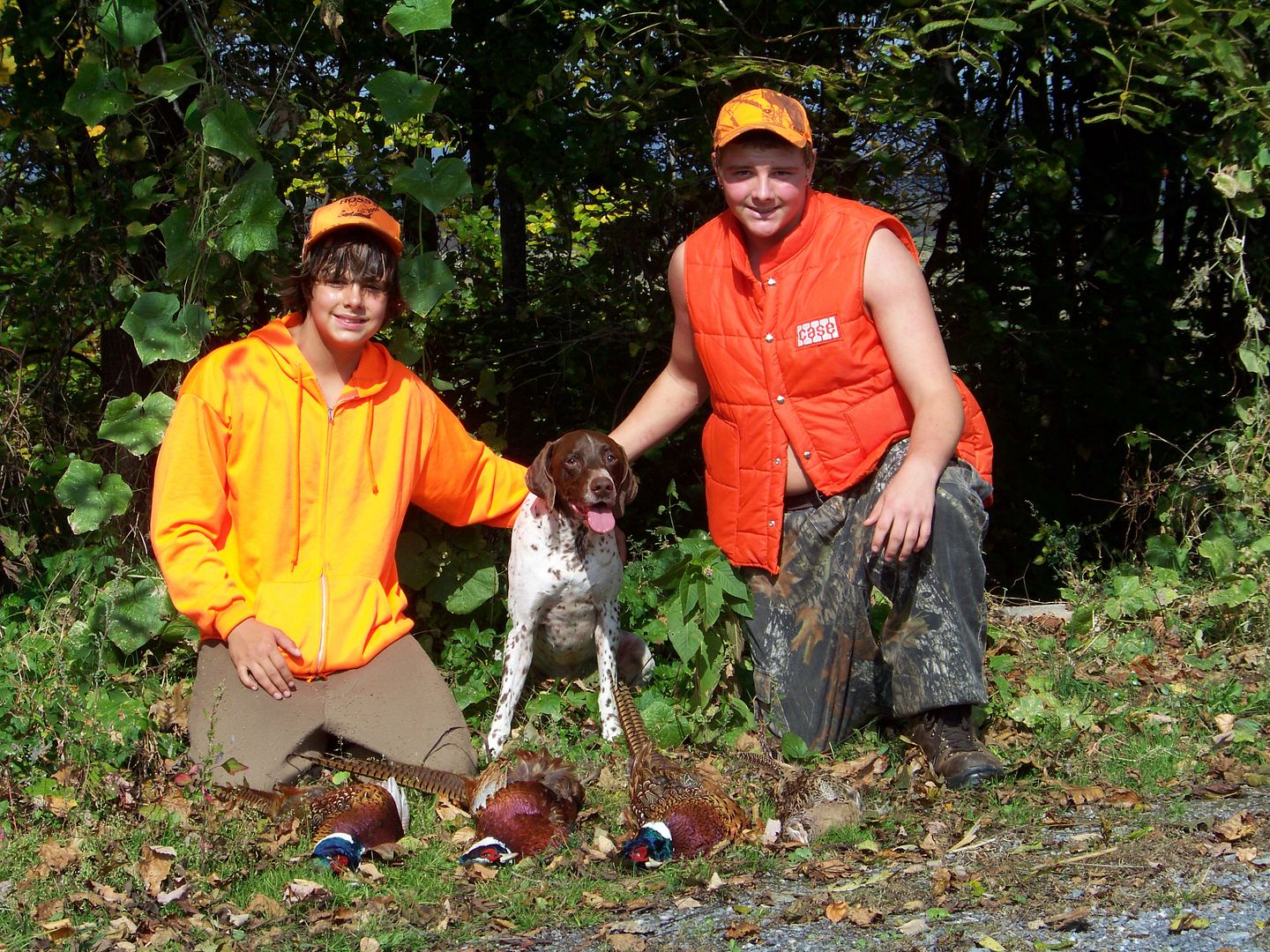 add spur(brian)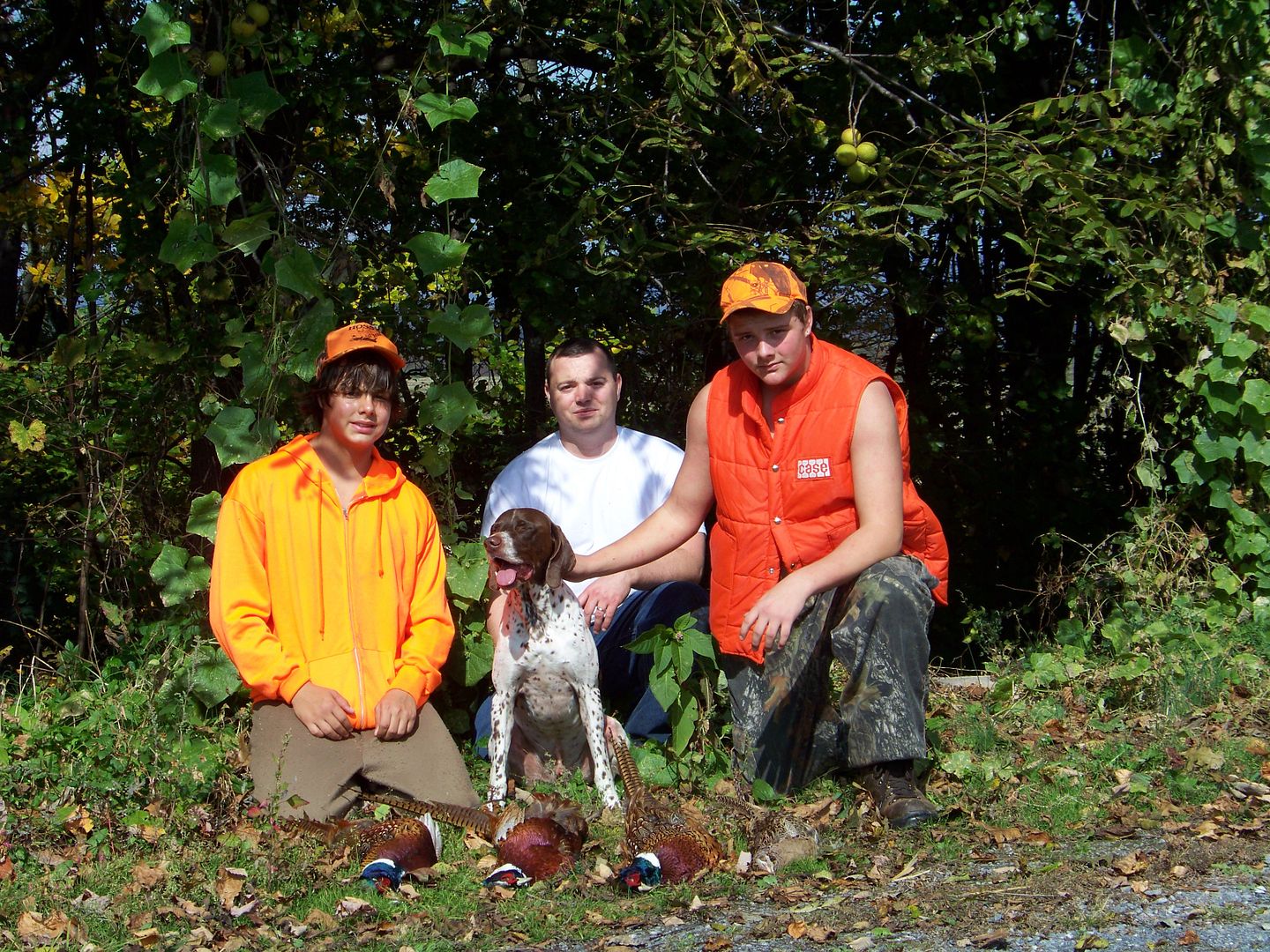 add me!
closeup