Discussion Starter
•
#1
•
<span style="font-weight: bold">Regardless of how you feel about professional wrestling, there's no denying his athletic ability.</span>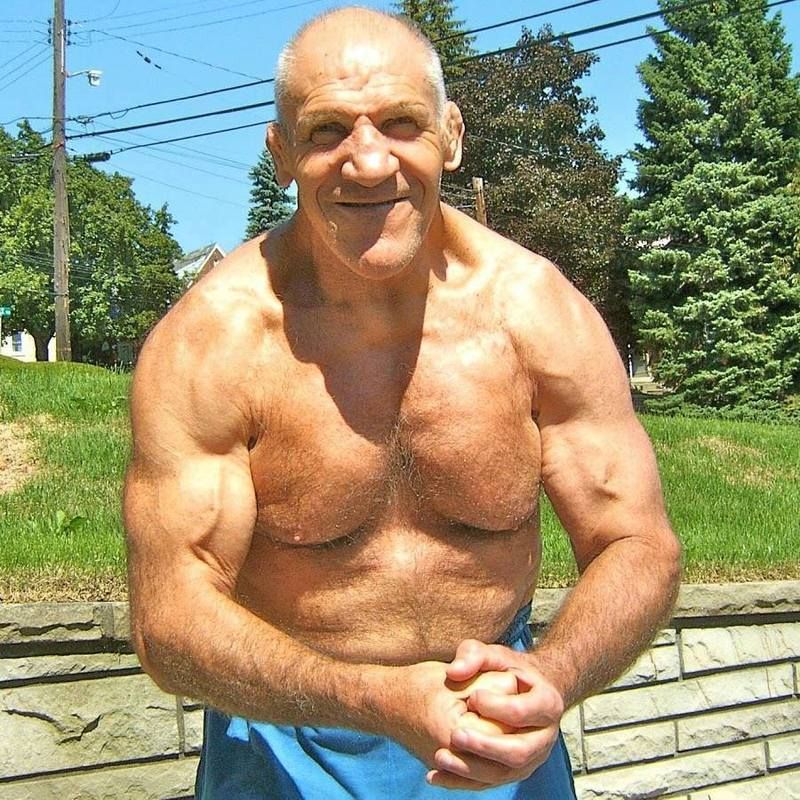 Happy Birthday today to Hall of Famer 11 Time WWF World Champion Mr Bruno Sammartino ! God Bless him at the age of 80 ! (born October 6, 1935)
Born in Pizzoferrato, Abruzzo, Italy on October 6, 1935, Sammartino was the youngest of seven brothers and sisters. Four older siblings died during his time in Italy. During his childhood, Sammartino's family hid from German soldiers in a mountain called Valla Rocca, during the latter stages of World War II. During this time, Sammartino's mother, Emilia, would sneak into their German-occupied town for food and supplies. In 1950, he moved to the United States and settled in Pittsburgh, Pennsylvania, where his father had already lived for several years.
When Sammartino first came to America, he spoke no English and was sickly from his experiences of surviving during the war years. This made him an easy target for bullies in school. Sammartino wanted to build himself up physically and became devoted to weight training. Bruno's devotion to weightlifting nearly resulted in a berth on the 1956 U.S. Olympic team. He was edged out by Paul Anderson – who outweighed Sammartino by 70 pounds. In the early years of Sammartino's career, he was measured at 5'10" and weighed around 280 pounds.
Bruno set a world record in the bench press with a lift of 565 pounds in 1959. Bruno completed this lift while not wearing any elbow or wrist wraps. When he brought the bar down, he did not bounce it off his chest but set it there for two seconds before attempting the press. Sammartino also competed in bodybuilding and won "Mr. Allegheny" in the late 1950s.
His high school, Schenley High School, did not have a wrestling program, but he worked out with the University of Pittsburgh wrestling team under storied coach Rex Peery. Sammartino became known for performing strongman stunts in the Pittsburgh area, and sportscaster Bob Prince put him on his television show. It was there that he was spotted by local wrestling promoter Rudy Miller, who recruited Sammartino for professional wrestling. Miller knew that Sammartino could easily be marketed as an ethnic strongman, and that he would appeal to Italian immigrants who supported wrestling.
Sammartino has been married to his wife Carol since 1959 and they have three sons, David, and fraternal twins, Danny and Darryl. They are also grandparents of four grandchildren. He and his wife have lived in Ross Township, Allegheny County, Pennsylvania near Pittsburgh since 1965.Sammartino has a strained relationship with his son David.
Bruno Leopoldo Francesco Sammartino (born October 6, 1935) is an Italian-born retired American professional wrestler. He is best known for his work with the World (Wide) Wrestling Federation (WWWF/WWF), which is now known as WWE. He held the WWWF (World) Heavyweight Championship for over 11 years (4040 days) across two reigns, the first of which is the longest single reign in the promotion's history (2803 days).
Sammartino's wrestling style was more mat-oriented which was typical of wrestlers from his era. His brawling, power moves, and personal charisma helped him become the most popular American wrestler in the 1960s through the mid 1980s. He was inducted into the WWE Hall of Fame on April 6, 2013, by his longtime friend, Arnold Schwarzenegger.