Discussion Starter
·
#1
·
Well guys since I shared all my other habitat projects with you, I figured I might as well show you what I will be working on in 2010. However this one has a different twist, I am cutting out a small lot for our planned new home.
First let me say how DIFFICULT it was for me to even cut a little of my pine and crabapple woods for this. The day I started this I flushed 4 grouse while setting out some of the line markers . The rabbits and deer are really enjoying the brush piles and the browse for now, in fact I kicked a big bunny out this Sunday. After the house is up I will still have 54 acres for them and frankly once I am living there I think my habitat projects are going to increase 10 fold, least I hope so……might lawn might look like heck mind you, but not the critter habitat...
After laying it out on an aerial photo, topo and several pieces of graph paper…I got to cutting. The pending front yard is actually my "pasture" food plot right now. I am not sure we are even going to change that, I think I would like to look over a food plot on my front deck and only mow it a couple times a summer.
Anyways here some pics….
This would be the house lot from the road, i still have a couple pines on the left side to take down...and the taller cherry tree on the right likely will have to come down as well, but that is it for the major trees, the rest were maple, crabapple, and pine and fairly small since it is reverted pasture.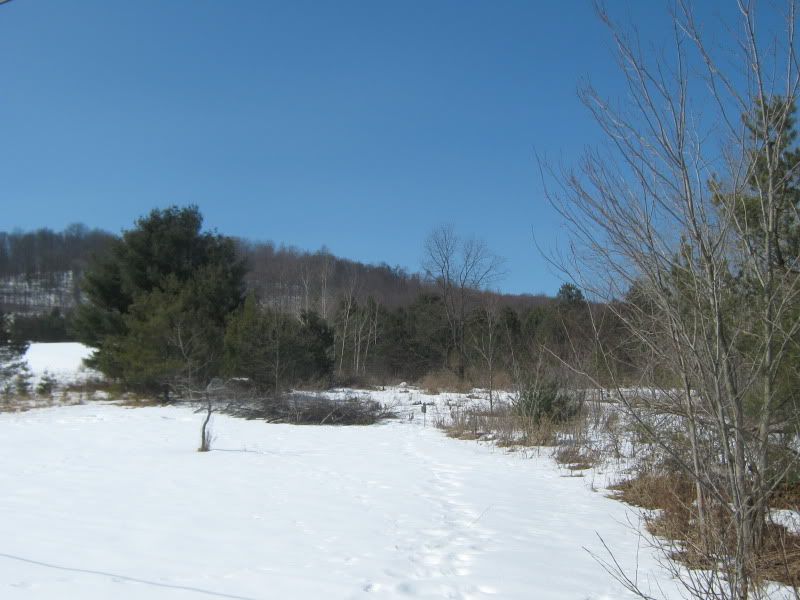 View from the front of the house, and proposed front deck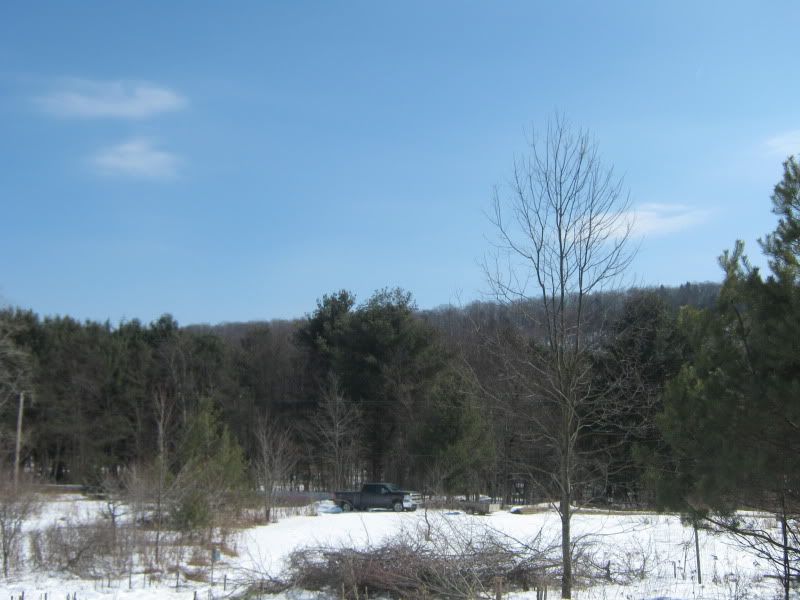 Backyard..I took the backyard up til I got to my aspens and a very nice clump of pines and crabs, I love aspens in the Fall, and blooming crabs in the spring and the grouse love them too so they are staying…it will be more than enough room for a backyard, after all it is the woods behind where I want to spend my time. Hope to wake to the "thump, thump, thump, of one of my resident drummers soon...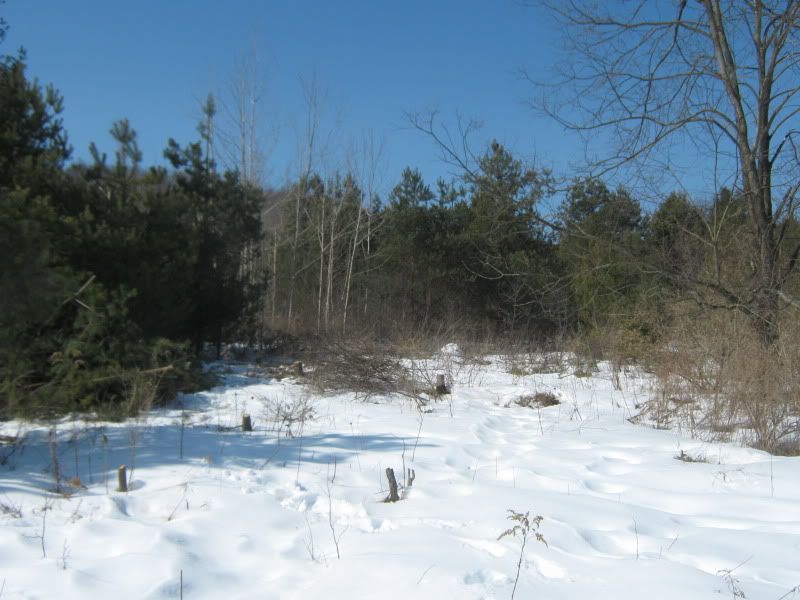 This will be my view off the side porch on the left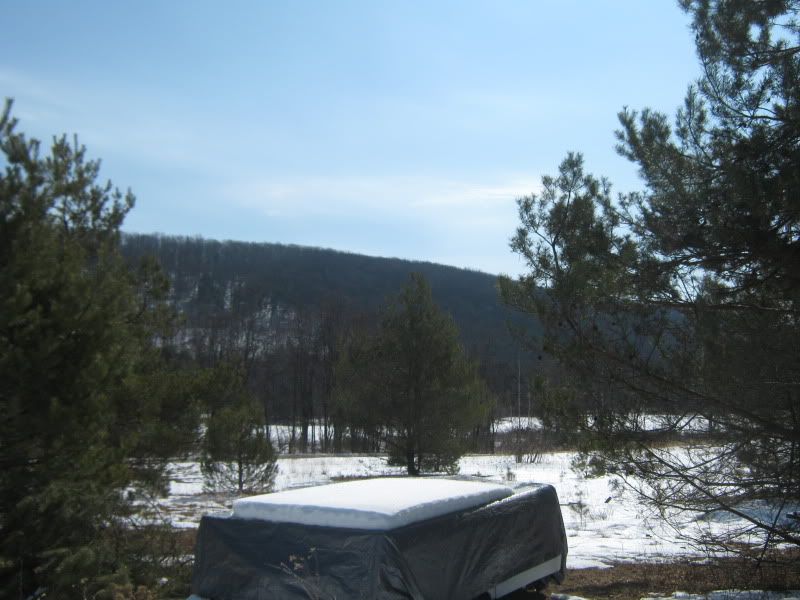 The view from the side porch on the right, more aspens and crabs…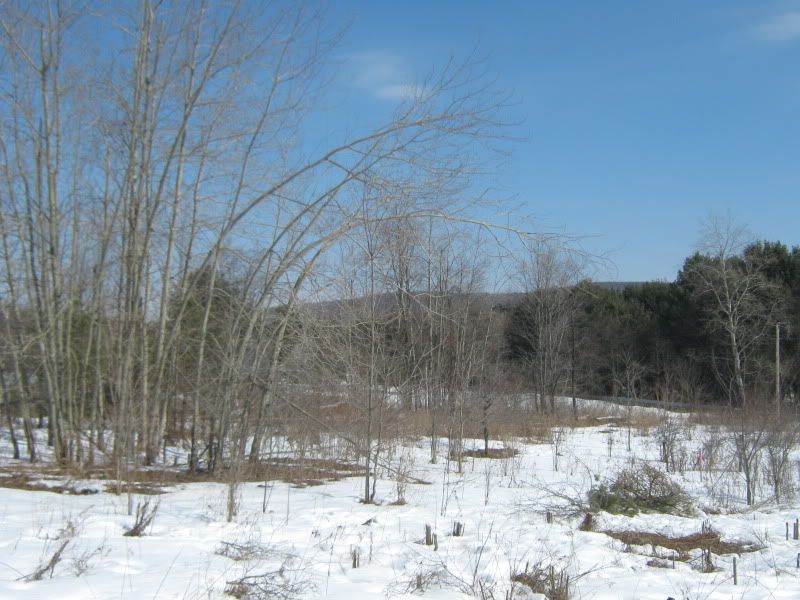 And this will be the view off the front deck to the right, at this point we are hoping to keep that maple in the ground although that pine is scheduled to fall.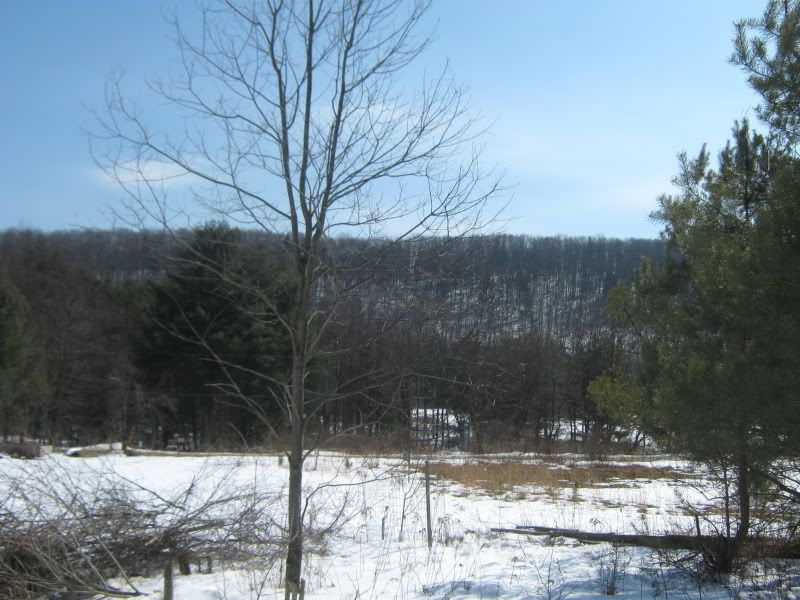 The wife and kids came up Sunday afternoon to check on the progress…and are starting to get excited the wheels have began to turn after 3 years of ownership.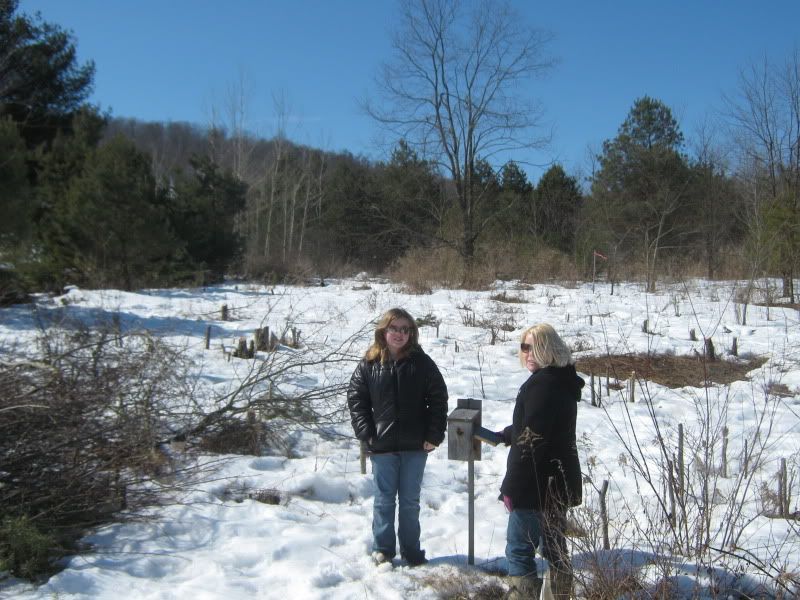 And Joey was barking orders at me like a construction supervisor, must of asked 10 times where his room is going to be.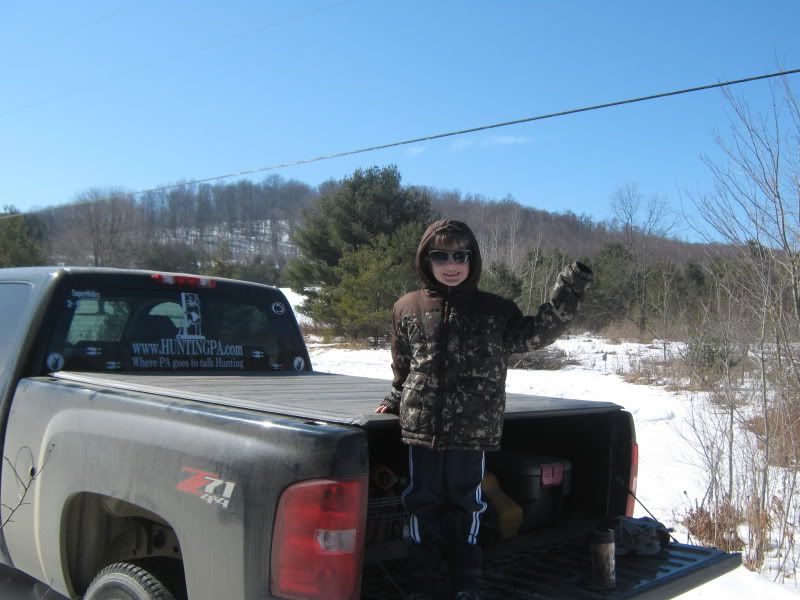 We got a long way to go and are trying to take a pace that will not wear out our patience while still give us progress
...in fact short of clearing the lot and keeping it mowed this year and getting the stumps out, plan to make it a campsite for the pop-up camper in 2010, and doing all the other preliminary stuff, ground won't be broke on the actual house til this time next year.
Thanks for looking...