Discussion Starter
·
#1
·
Been doing some grouse hunting after deer season has ended...As I mentioned in a previous post, the grouse are spotty this year IMO and I believe the PGC prediction of less grouse this season have been correct...however, I am still chasing them as hard as ever.
Lilly and I with a hard earned limit...I actually had a great chance for a true double this day. Lilly locked on point as I approached a logging road that split and had a small berm at the split...as I approached her I was thinking how great would it be if the grouse were between us, well, they were and 3 birds busted out...I swung on the first bird and dropped it cleanly. At the same time I saw a rising bird real close out of the corner of my eye. I turned and swung and just as I was about to put a bead on it it flew into a small birch tree not 10 feet away...so much for my true double. The bird sat in the tree even as Lilly brought the first bird back to me. After about a minute it finally got nervous and flew away.
A three bird day between three hunters...
Some great dog work and a few pics of the cover we were in: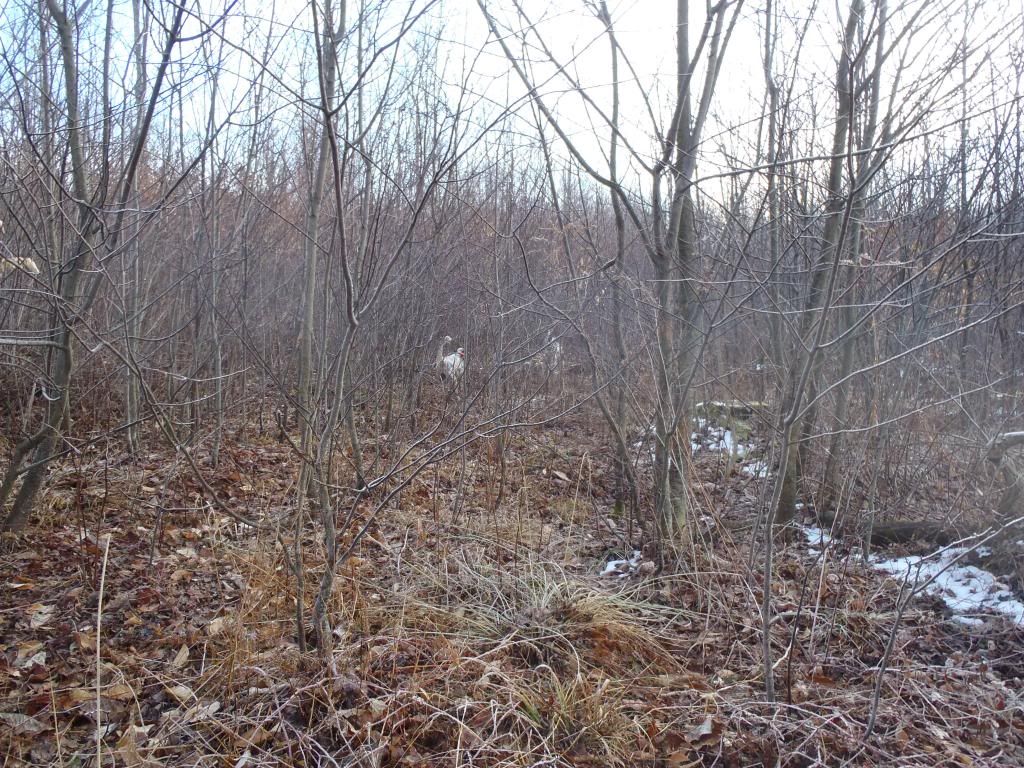 I harvested this beautiful red phase bird the day before the storm hit last Friday. I seem to only get or see one or two red phase grouse each year and it is something that I have never understood about them as they are always extremely large mature birds and always sit very tight:
A closeup of the red ruff...The black bar on the tailfeathers of this bird is more black than red but I have shot them when the bar on the tailfeathers were almost maroon in color.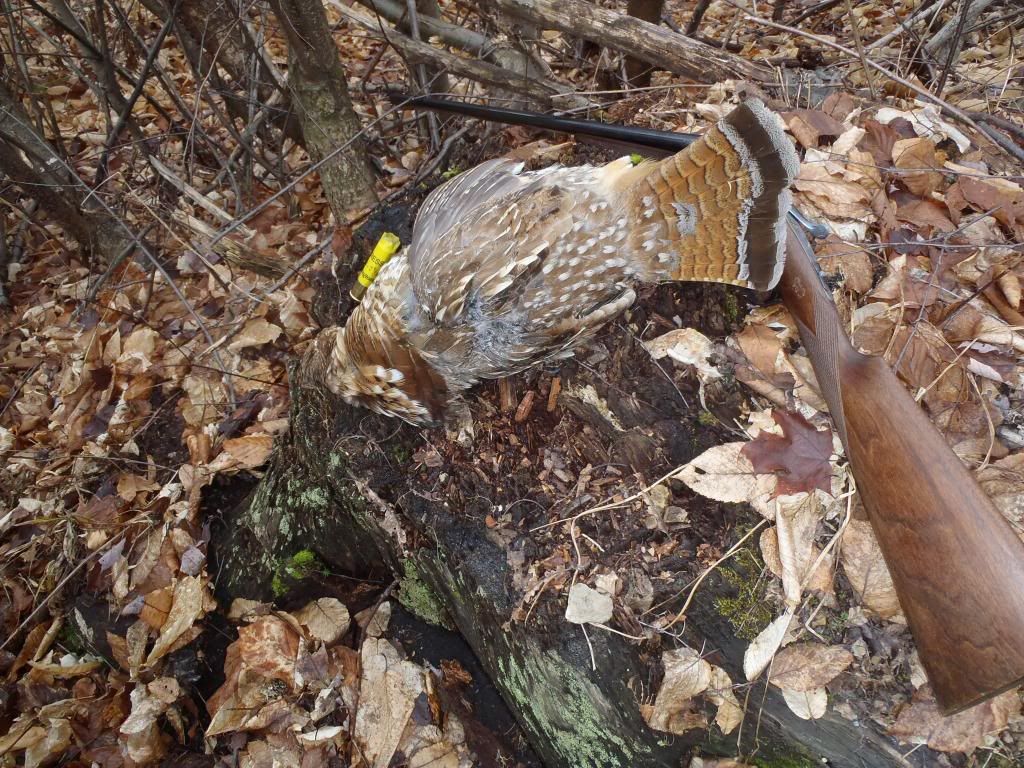 Lilly was really excited: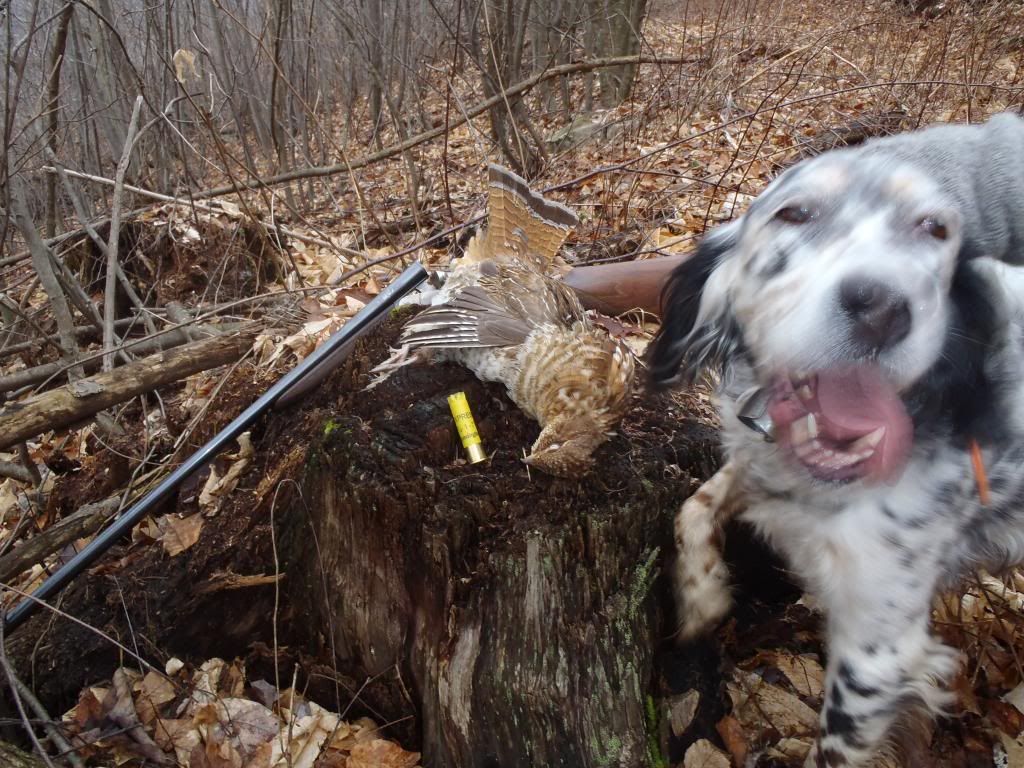 I have seen a LOT of piles of grouse droppings the last couple of times out and always suspected that the piles were from old snow roosts where the bird was there for several days...however, we have not had any snow this year so I am guessing these birds are coming back to the same areas each evening. Another interesting thing about the areas where these droppings were found was that although they were in thick cover, the actual spot they were in was fairly open...which leads me to my final observation, the more I hunt these birds the less I know about them...LOL...Hope you enjoyed and I hope everyone has a Merry Christmas and many hunts ahead of them...