Discussion Starter
•
#1
•
I arrived my camp in Potter County for our annual Grouse Camp on Monday afternoon. My hunting buddy and fellow camp member had gotten there the day before.
He had been hunting all morning. "I got good news and bad news", he says. " The grouse numbers are way down but there is a big flight of woodcock in the area."
He showed me the limit he had killed that morning.
I hurried to unpack and gear up and we headed out to push a few covers. We moved four grouse and two rabbits but came back to camp empty-handed.
Tuesday morning we headed to the spot where he had gotten into the woodcock twenty-four hours earlier. We usually flush 4-6 grouse out of this cover and a couple of woodcock. This morning we flushed 15 woodcock in a little over an hour. It was tough shooting though and nary a bird was harmed. I can't say the same for a few trees though...
We headed to another cover that has been declining for years. The canopy is developing and the ground cover going away. We moved only one grouse and decided to write this area off. Next stop some decent cover. One look at that and you know there's birds in there.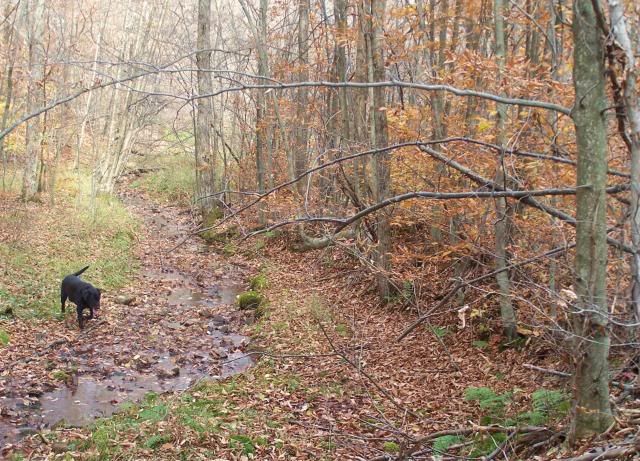 There were, we ended the day with 15 woodcock and 8 grouse flushed.
Wednesday morning we headed back to the cover that held the all the woodcock the last two days, but as we had suspected might happen they had moved on.
We headed to a different area and I did manage to kill a timberdoodle despite that tree jumping in front of my pattern.
Shadow needed a break, I was glad to oblige him.
We ended the day with six grouse, four woodcock and a pheasant flushed.
Thursday we met some local buddies at a nearby game land.
We were here for pheasants and we found them. I bagged a limit of cockbirds.
We ended the day with twelve pheasant and one grouse flushed.
Friday Mike and I headed for the game land again. I limited on hens pretty quickly and was then just along for the ride unless a grouse flushed.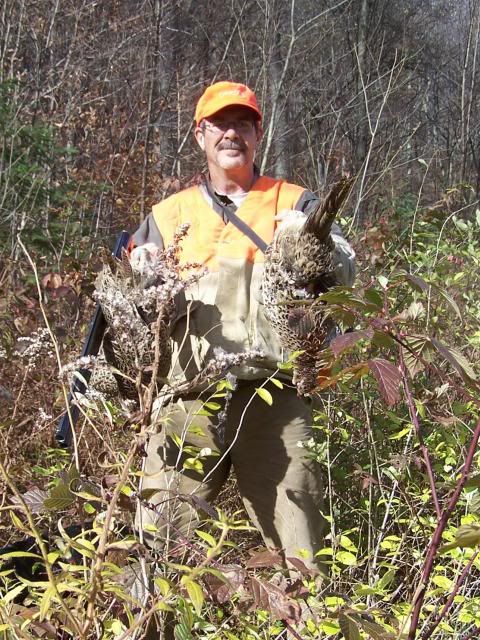 An hour later Mike killed nice rooster in some very nasty stuff. The bird never even made it to the ground but got hung up in the thick stuff. Mike had to fight his way in.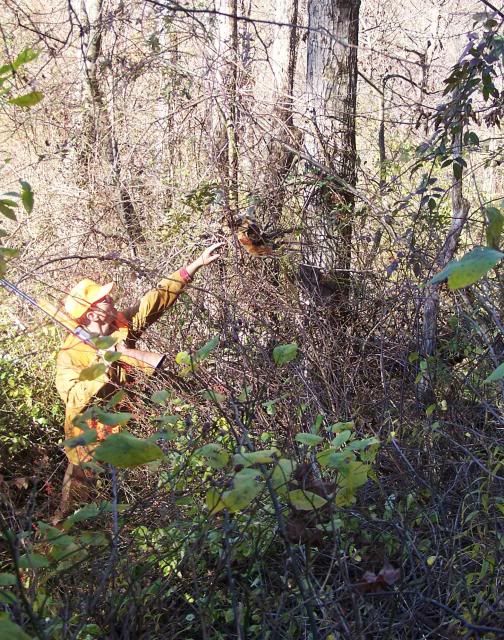 A beautiful cockbird.
It took another couple of miles of busting brush but Mike finally killed his limit of pheasants.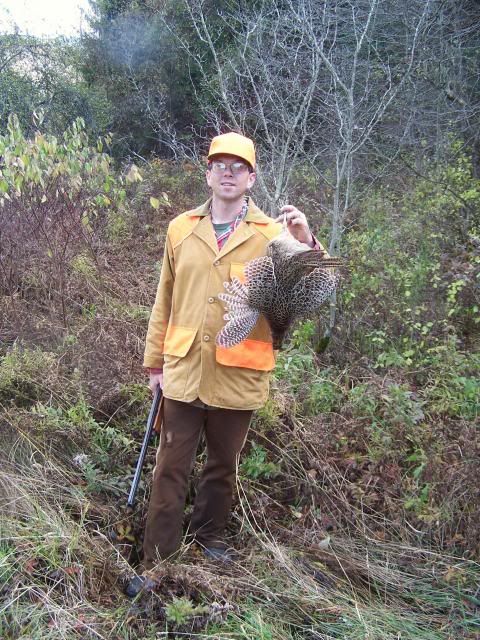 We ended the day with double limits.
Time to head back to camp Shadow. I wonder what he's thinking?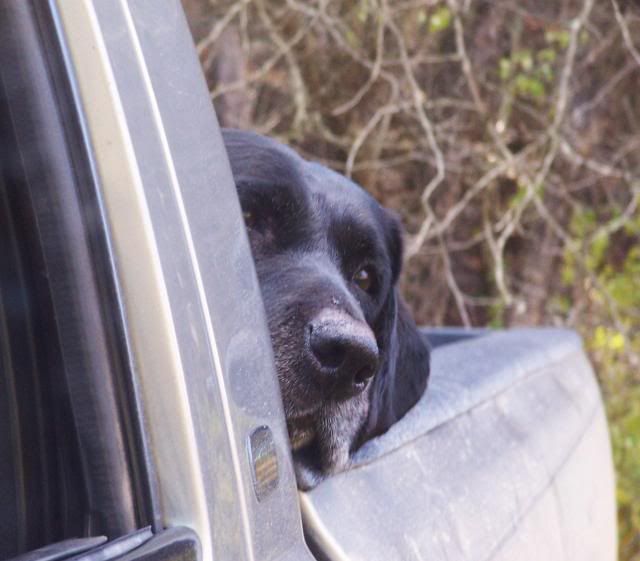 Mike headed out the last day while I stayed at camp to catch up on some chores. He flushed a dozen grouse and killed one. He also flushed two woodcock.
We ended the week with 95 gamebird flushes (39 grouse, 34 woodcock, and 22 pheasant) in 29 hours of hunting. That is a flush rate of 1.17 per hour. As I said at the beginning of this post, our grouse numbers were way down this year, we normally flush twice as many. I'm not complaining, just making an observation.
All in all it was another great Grouse Camp and I'm already looking forward to next year.