Discussion Starter
·
#1
·
God's Country Rendezvous
Potter County, located in north-central Pennsylvania, also known as God's Country, is home to a plethora of wild trout streams. Since stream levels were up nicely from recent storms and Wednesday night was expected to be almost summer-like, I decided it was time for a little rendezvous with one of those little streams on Thursday, May 26th, 2016.
My alarm clock rang at 3:00 a.m., but in reality I had had one eye open for the prior hour in anticipation of my trip to the mountains.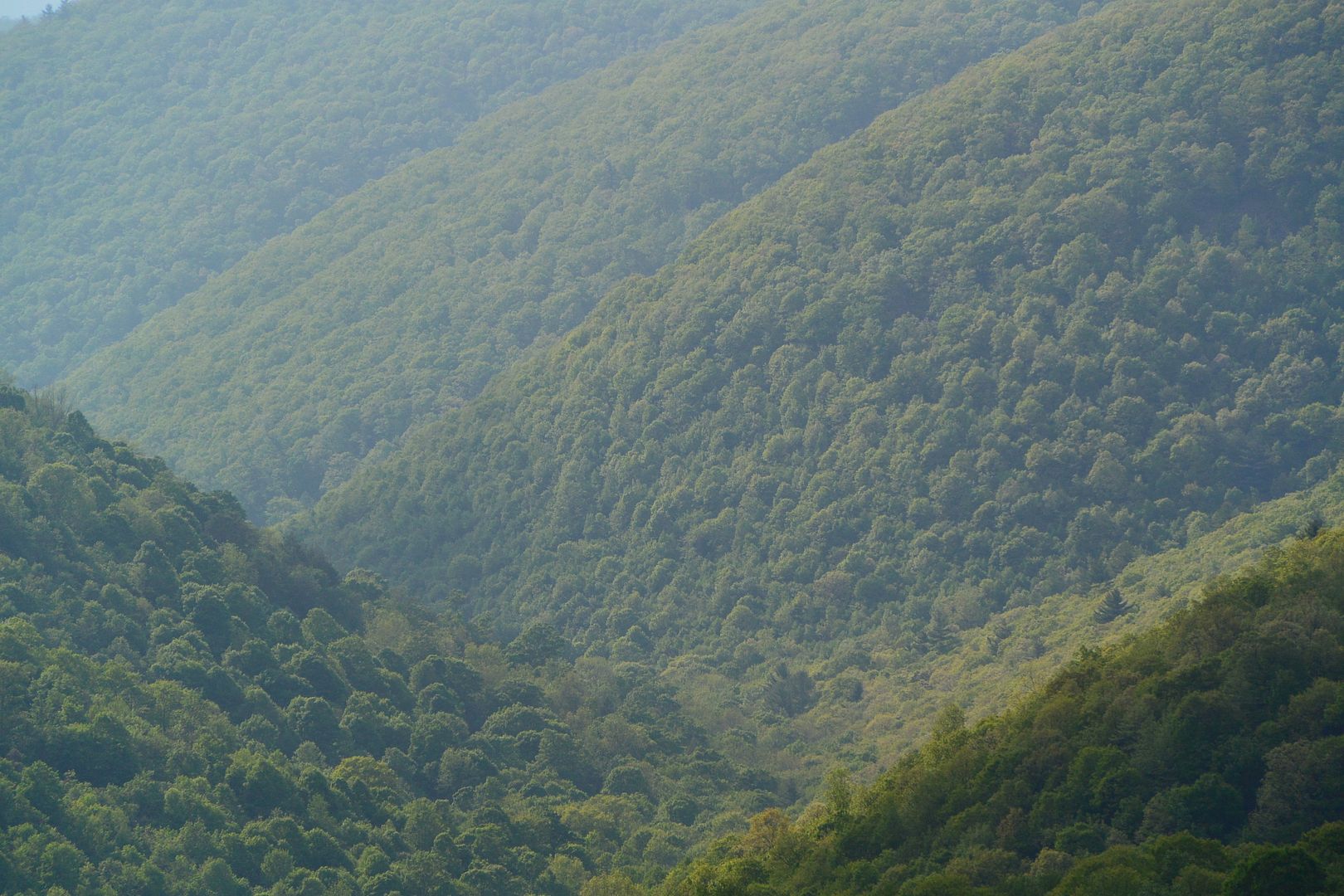 During the two and a half hour drive I thought back to the many large native brookies I had caught here last year on my June trip with my often-imitated-but-never-replicated White Bead Gold spinners.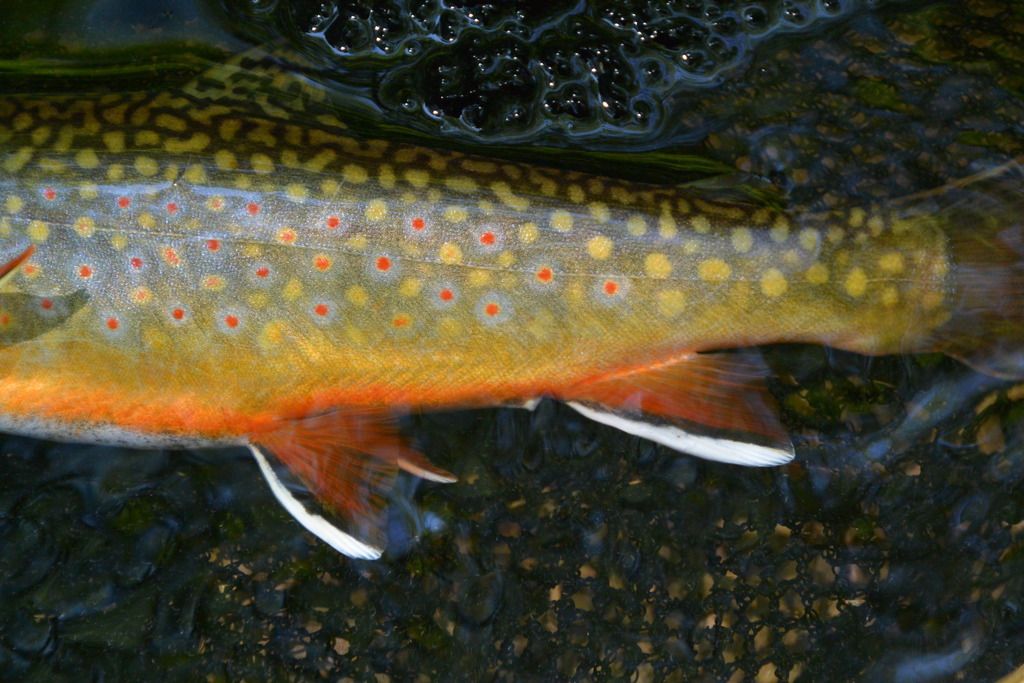 I also thought about the occasional wild brown trout that held in the streams nicest pools.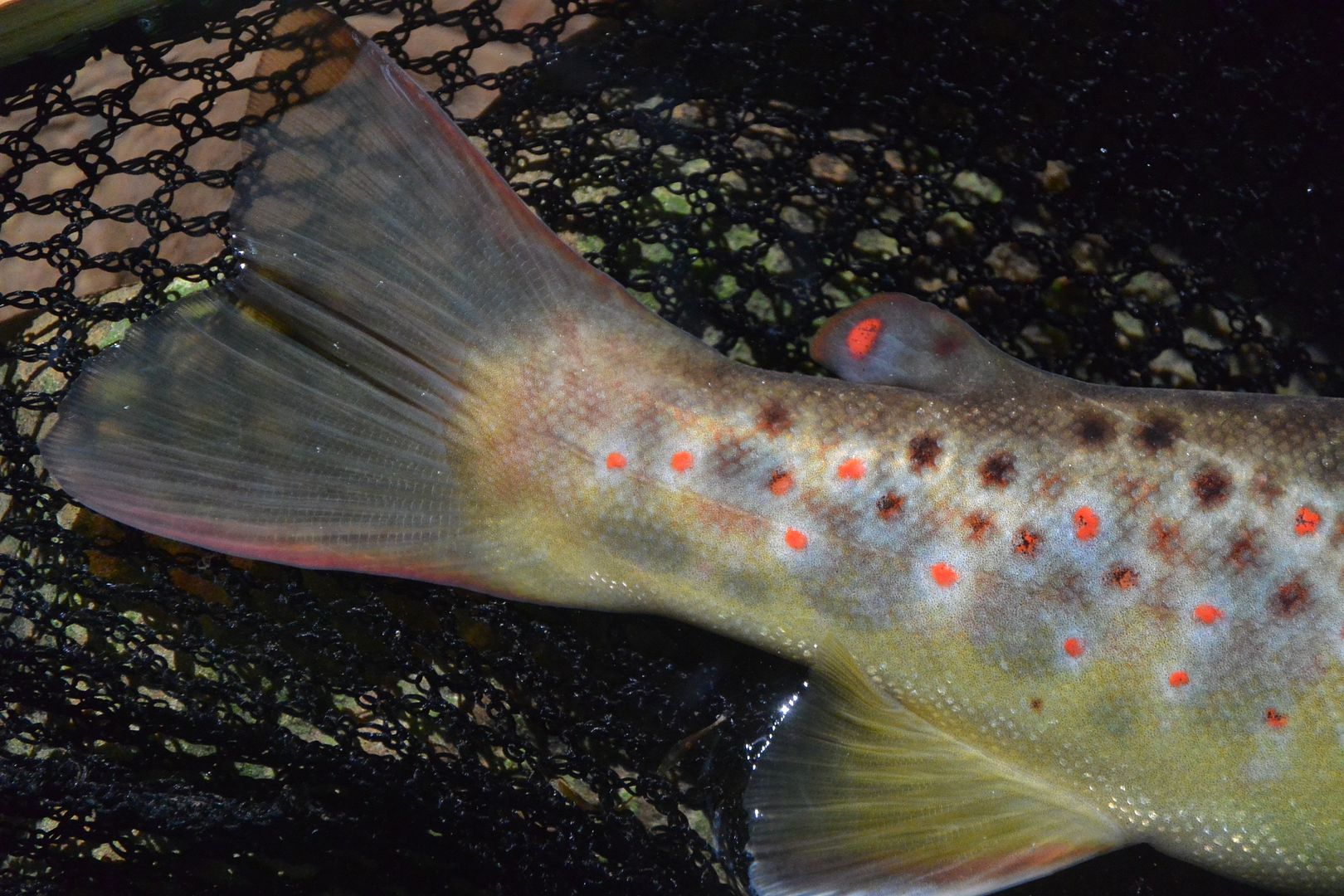 I was greeted by a chorus from a bunch of veeries when I arrived, and when I shut the door to my SUV a gobbler gobbled from the steep ridge not fifty yards away.
The stream flow looked good, though I thought it might actually be a little higher. The water temperature was 50-degrees and the air was 55-degrees.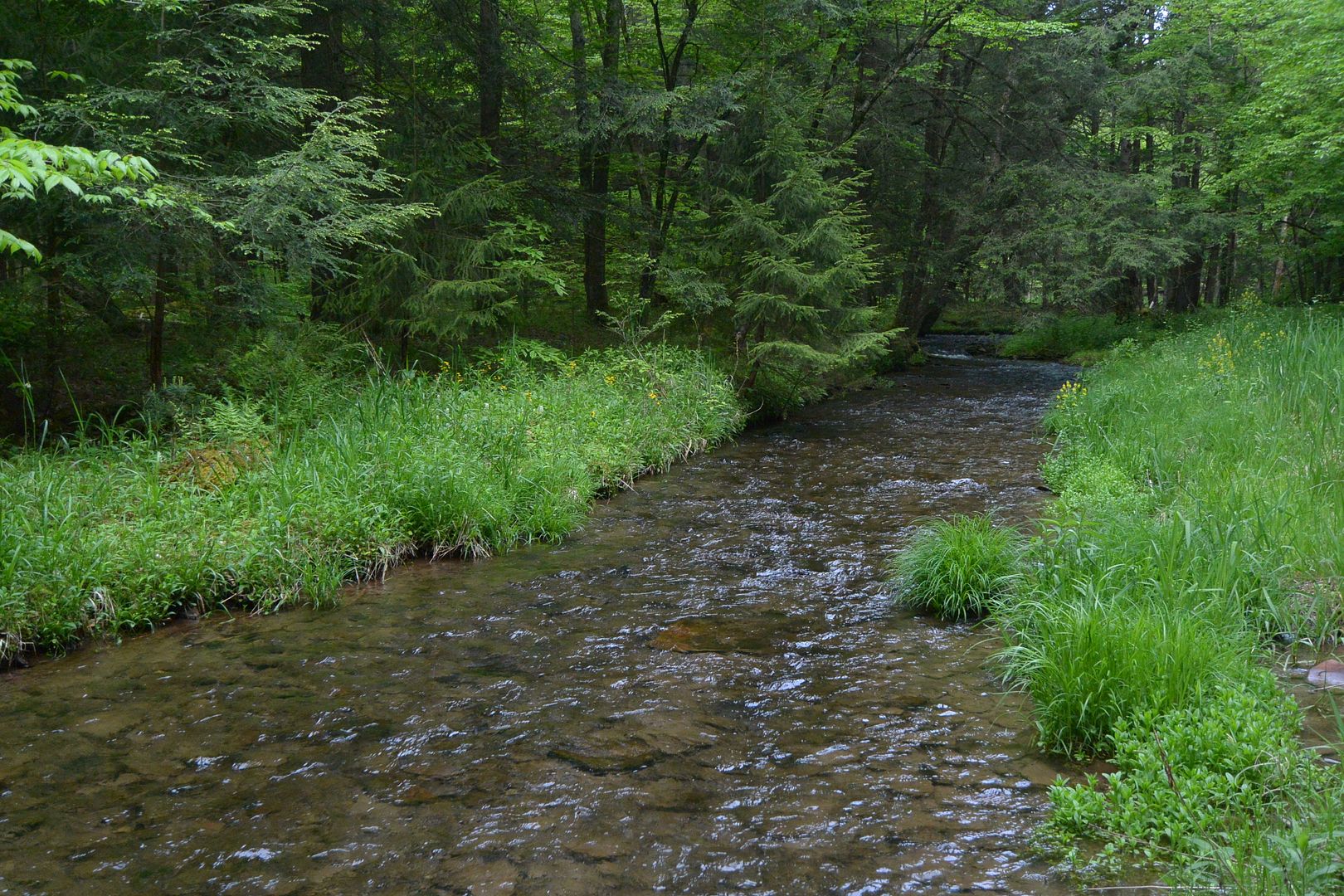 The stream braids quite often resulting in a minimal flow in each channel, making it more challenging to hit the exact spots with my spinner. I enjoy this challenge, though I dislike having to walk back downstream to pick up the other channel in the braid so as to not "waste" any water.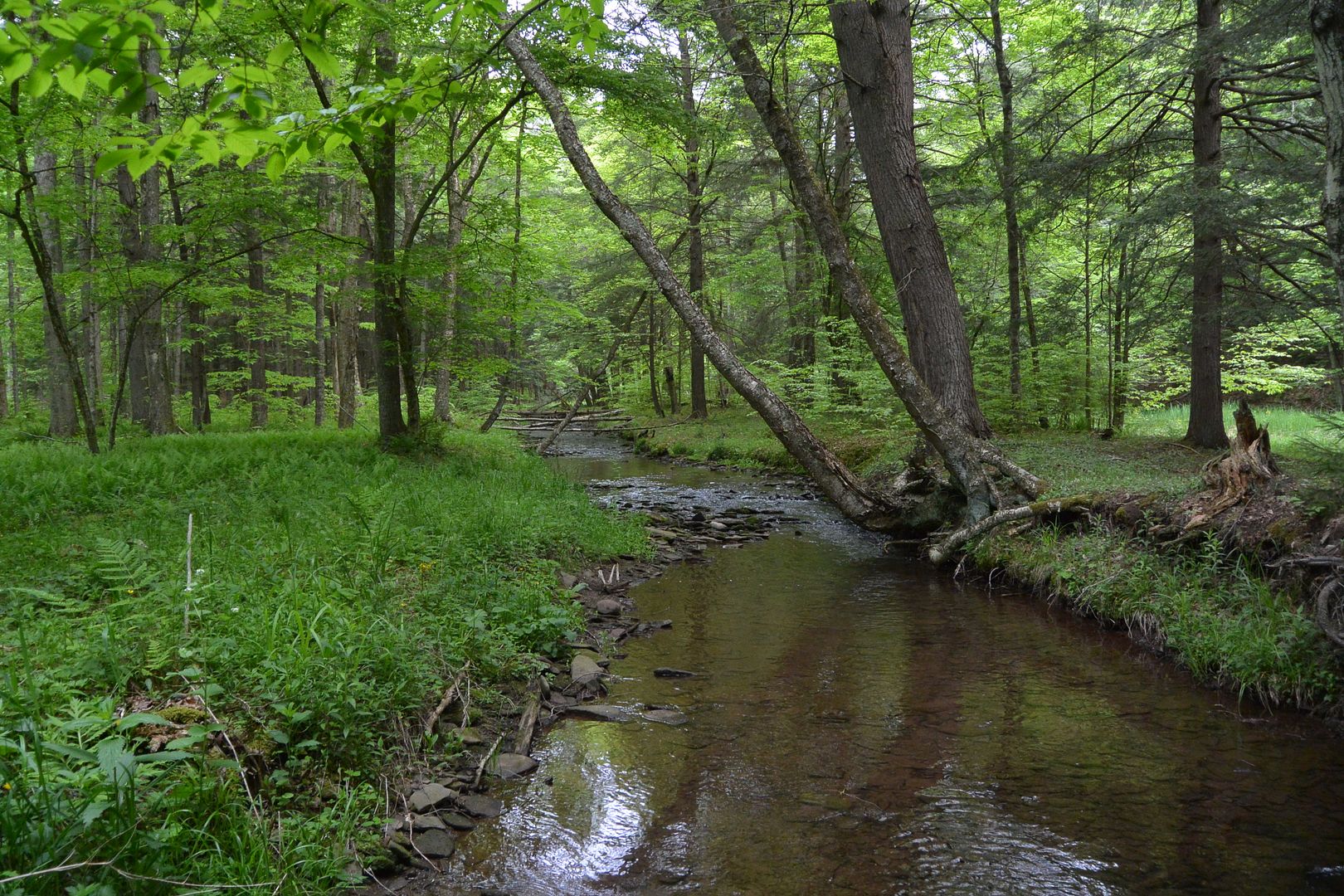 When the stream was all together it had some relatively nice pools.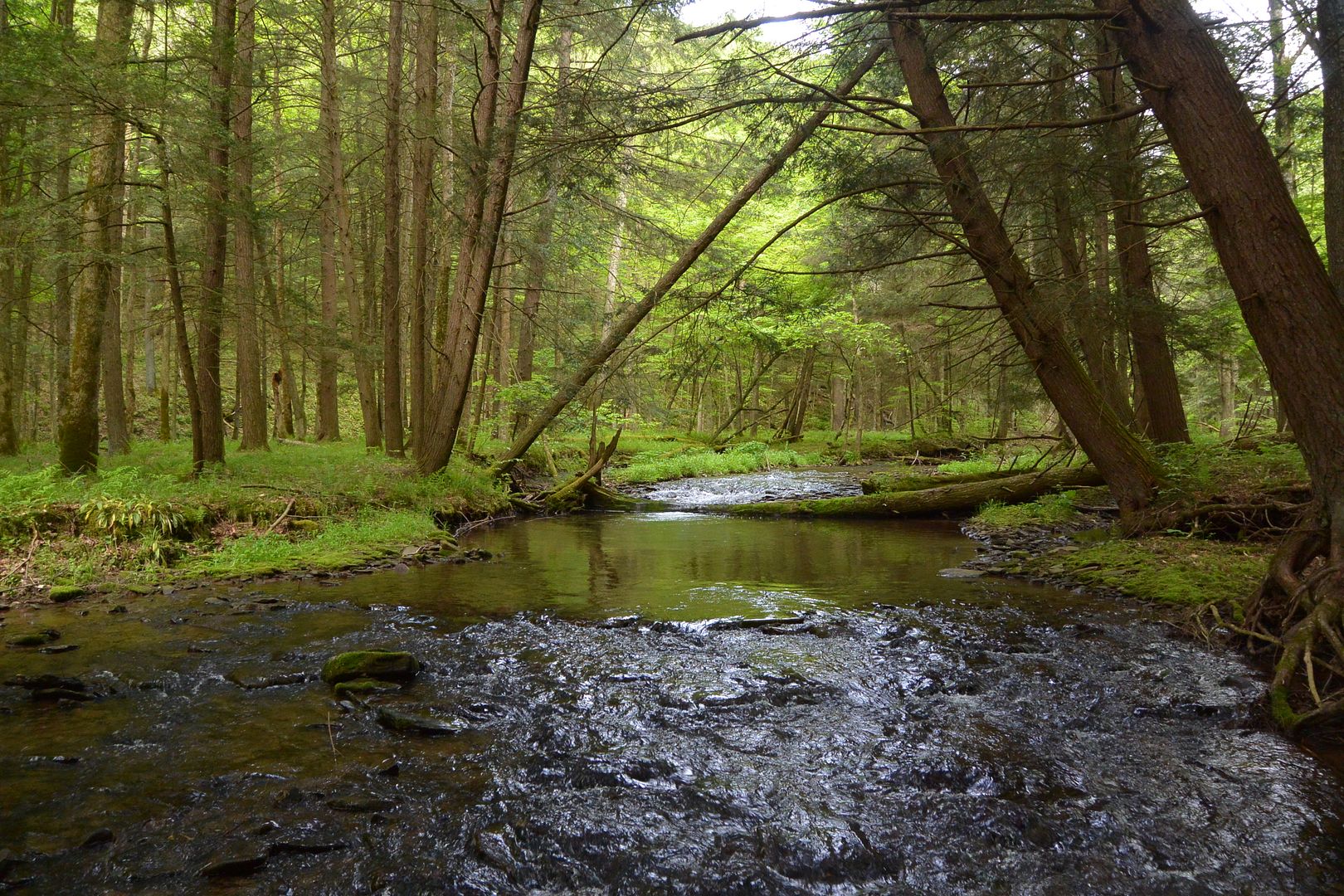 The canopy of a hawthorn tree growing in a streamside clearing added to the wilderness ambiance of the day.
The trout were only hitting so-so at first, but I kind of expected this since initially the creek runs along a State Forest road and some camps. As I moved up the deep hollow and away from civilization the action improved somewhat. The first hour yielded thirteen native brook trout.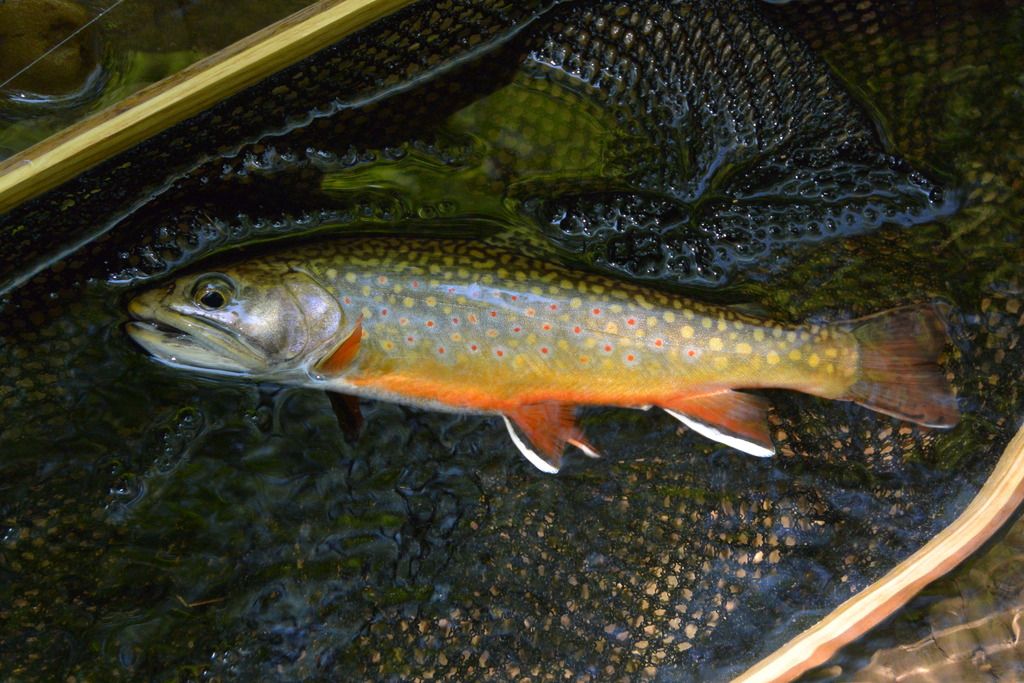 When I came to a pool with good cover thoughts of a nice wild brown trout always entered my mind.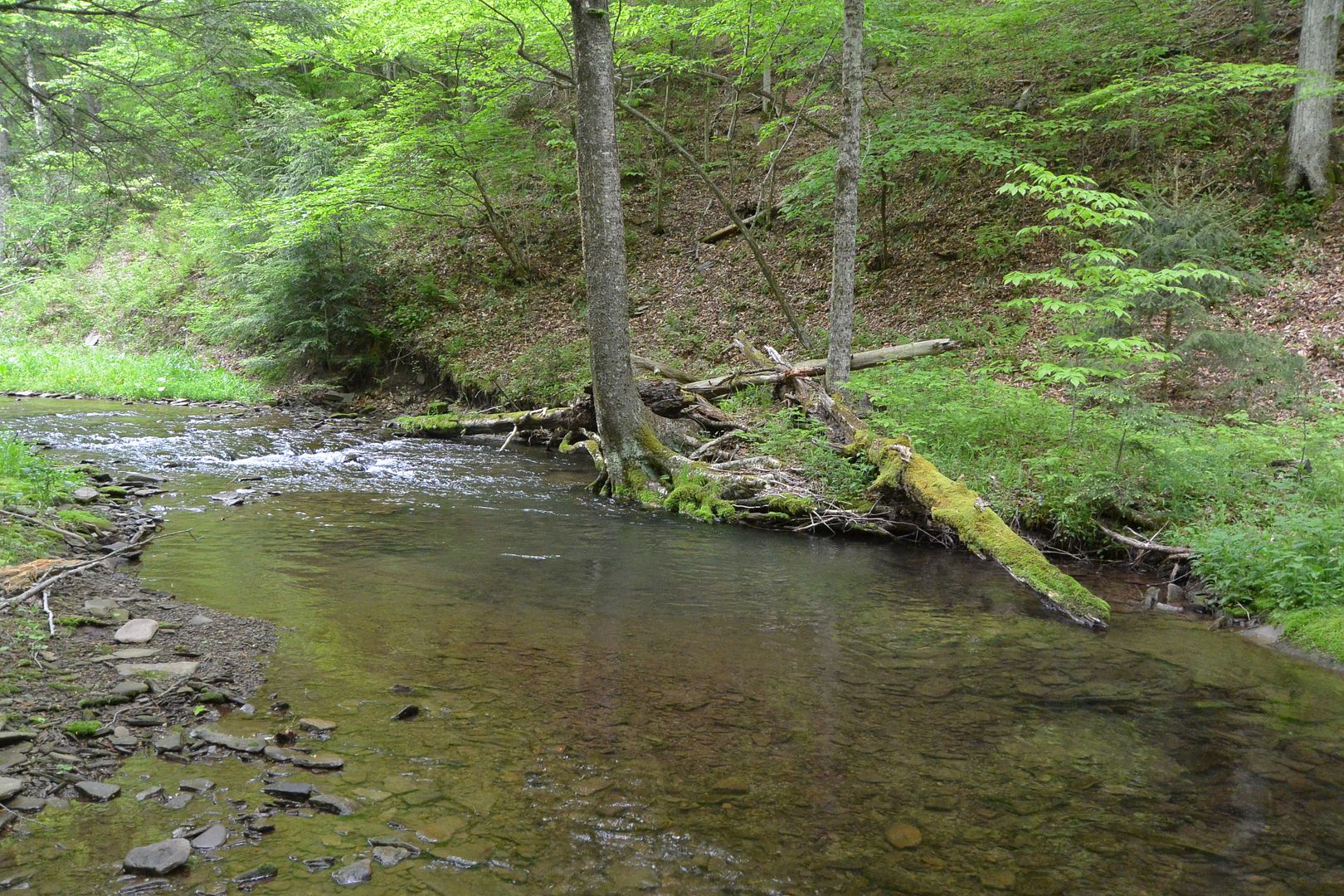 Occasionally I was rewarded.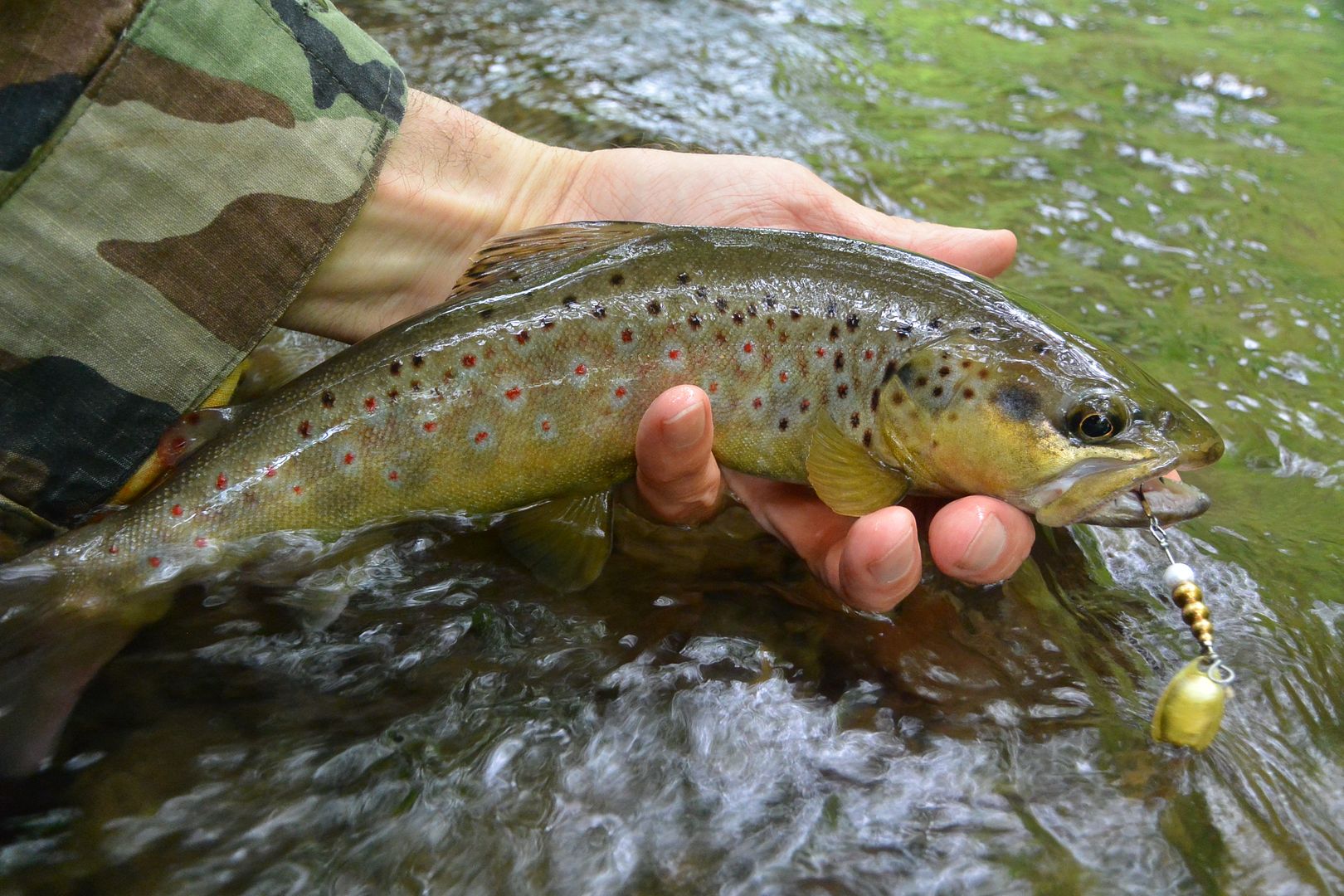 One thing nice about many small trout streams is that there is one good pool after another.
Each pool held some wild trout.
Only three wild brown trout were landed all day.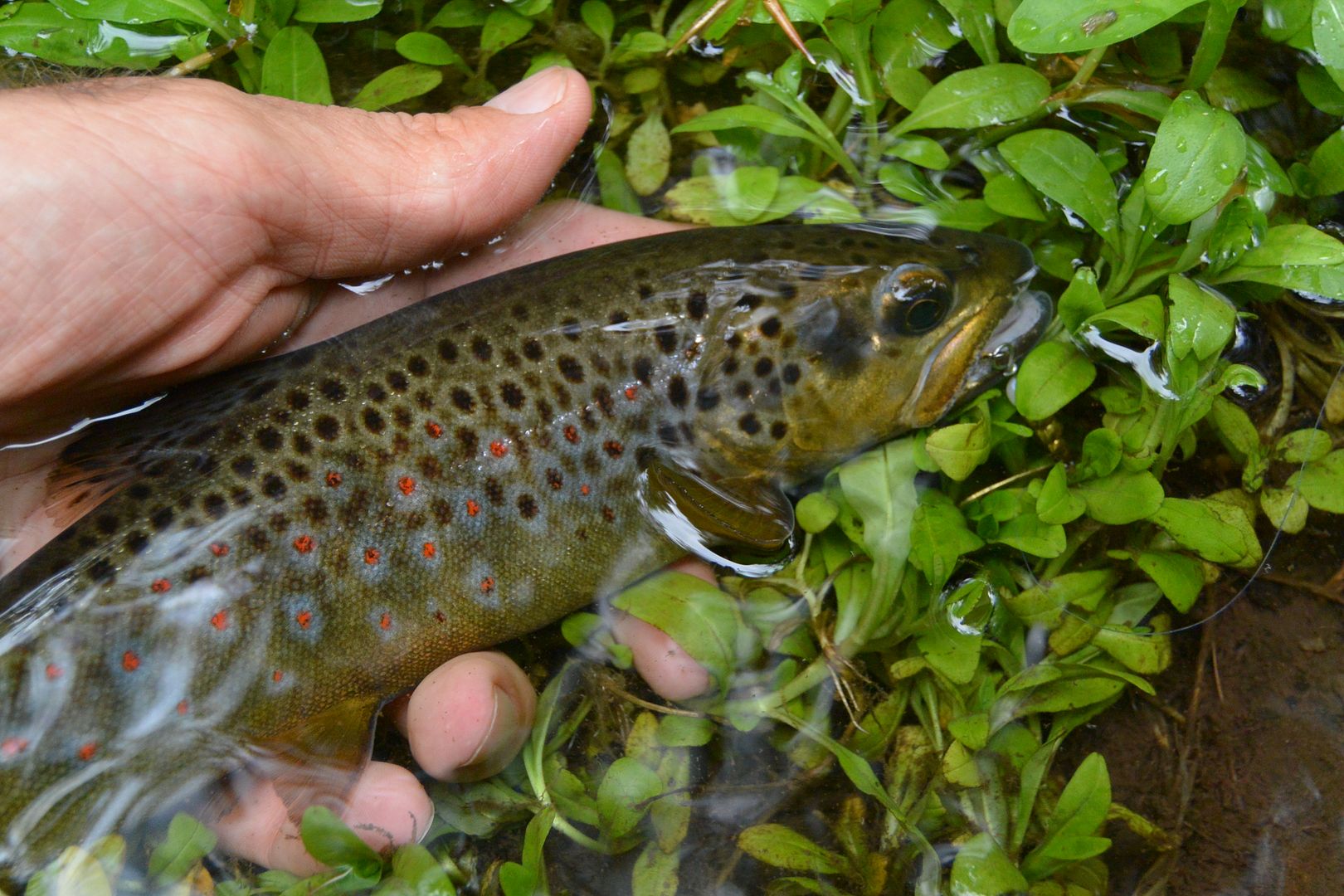 My largest native brookie was this 11"er.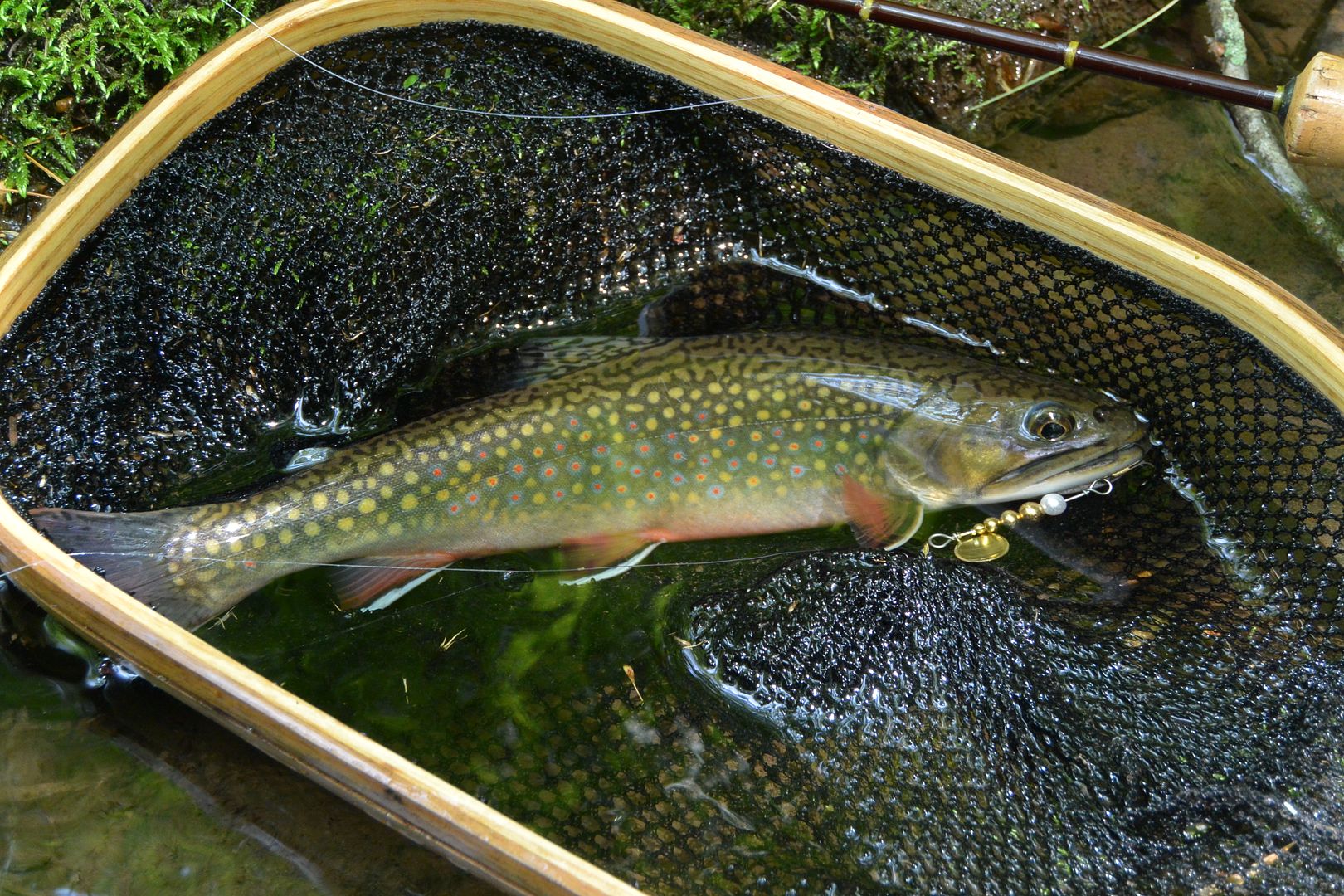 The hours passed quickly but I took the time to enjoy my surroundings, like these buttercups.
I couldn't recall ever seeing such a large stand of false hellebore. Usually there are just a few plants here and there.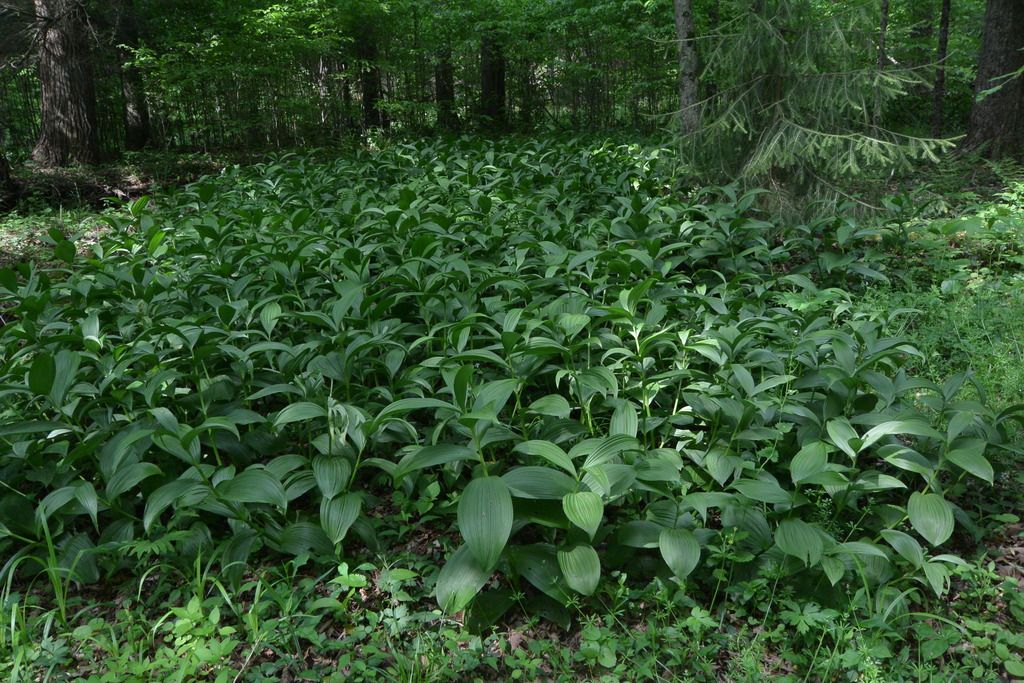 A common sight along a wilderness trout stream.
When the stream got to be no more than a trickle I knew it was time to hang up the rod and head back to my SUV.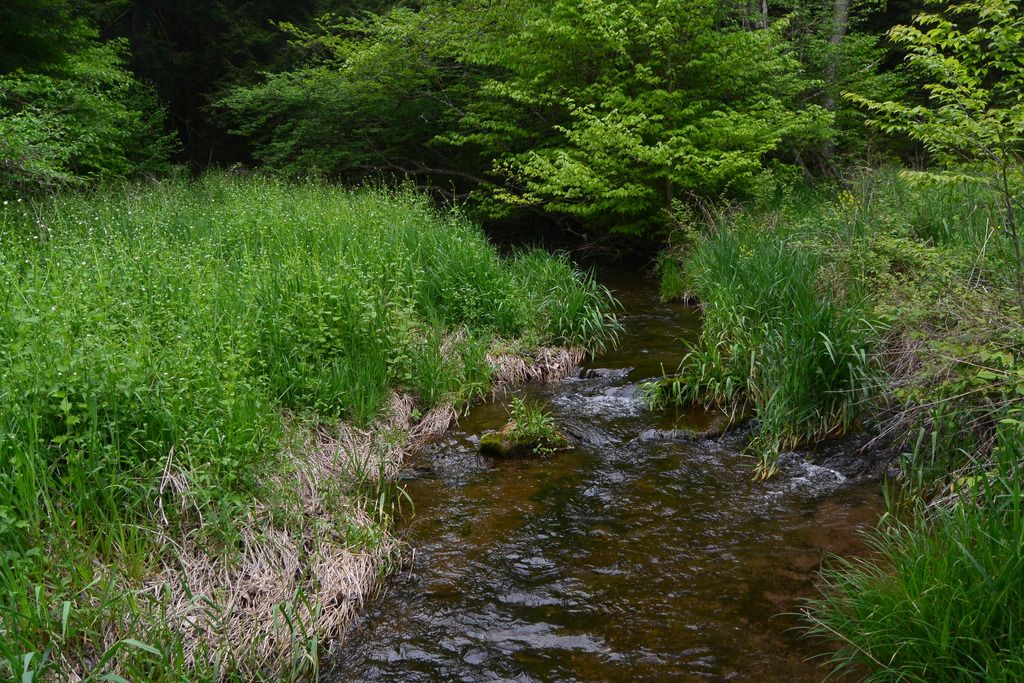 My final total for the 7.50 hours that I fished was 143 trout. This included a dozen native brookies between 9" and 11". The largest wild brown was 12.5".
Although it was very hot and humid, the three mile hike back to my SUV on a winding State Forest road was very relaxing. I was pleased with the day.
- Frank Nale -