Discussion Starter
•
#1
•
Rainy Saturday did not get us shopping at Walmart before this big storm..
CONGRATS to my wife for getting a nice doe at 7:50 Am this morning. 20 Yard shot, thru the heart ran 30 and died right on the ridgeline trail. I pulled right up to it with the ATV to pack it out. It is her first with a crossbow and with two EML kills in her hunting history, only her third October deer harvest.
We were sharing a double stand and just whispering away about all the things we need to do, the kids, etc...an this doe and her BB came feeding on thru and split up right in front of the stand this one going to the right. After the shot the BB just kept on feeding out to the left.
When you got 3 busy kids you don't realise how little one on one time you get, til you get some real qaulity time like this. GOD bless hunting for that and my wife being so wonderful with making sure i get my hunting time in (10 fold hers)...that is why I am so glad SHE kicked off the 2012 harvests. First harvest from our new camp on the property although we only geared up there this AM before daylight after the short 15 minute ride from home.
Love you Janet, great day in the life...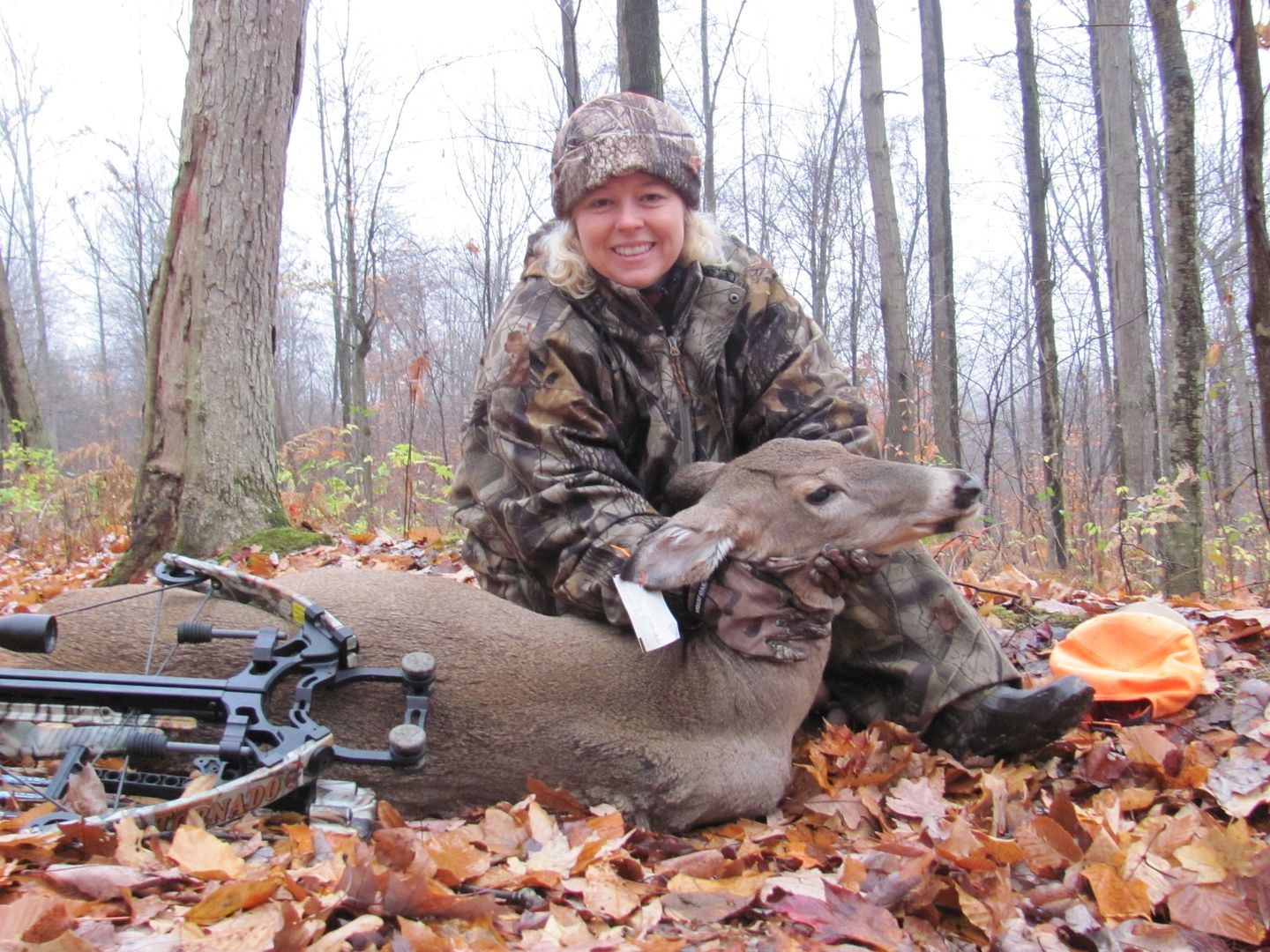 Here is the expired doe from the stand..right on the trail.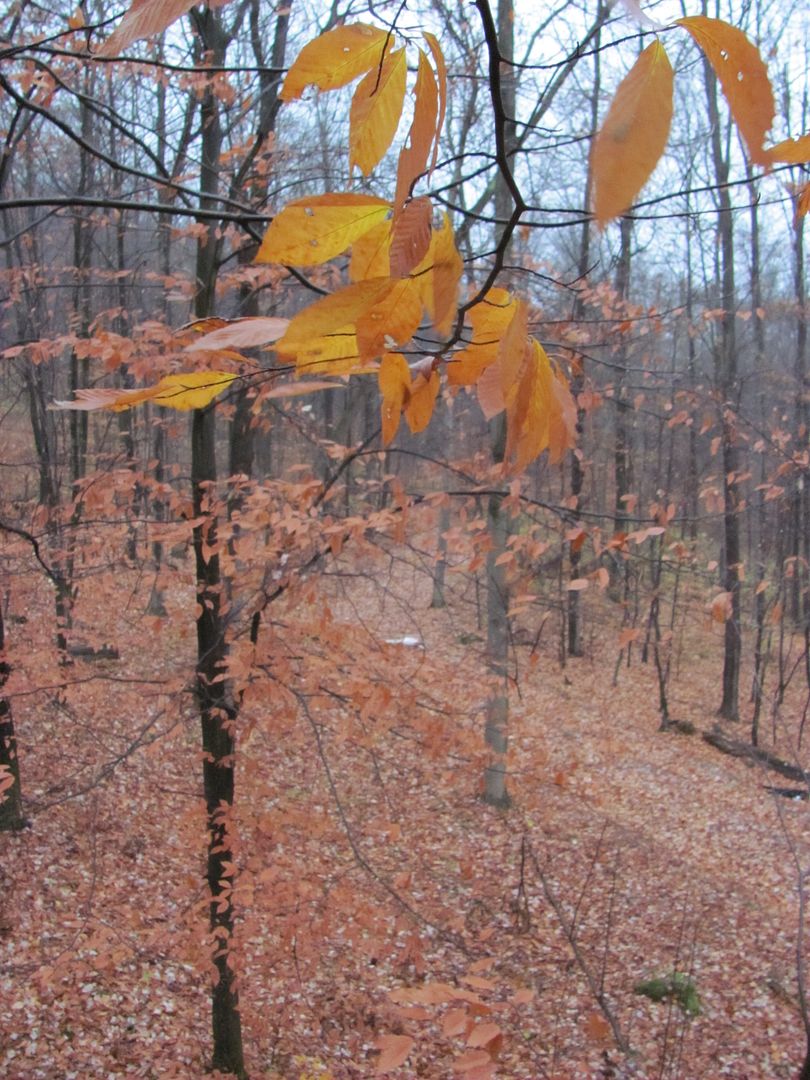 And back down at the camp before taking it home to show the kids..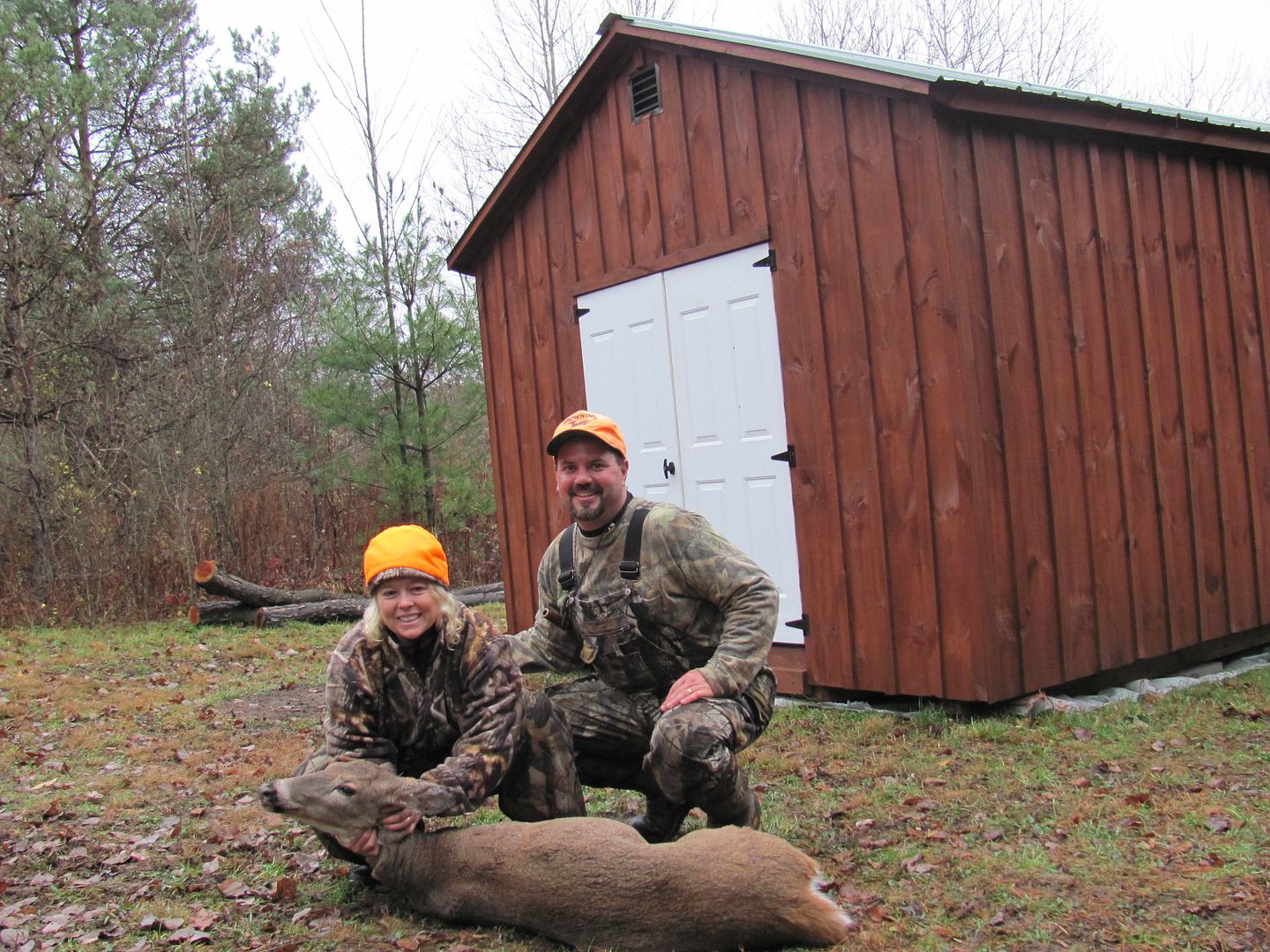 Now to get some horns!!!
For the crossbow forum i will add some addt'l info and another BIG thank you to arrowhead. As of today all 4 of the hunters in this house have now got a crossbow deer. This makes our 8th overall...Janet was shooting my Parker Tonrado, Victory bolts, slick trick mags...8th deer we also watch drop in sight with a bolt hit. The weapon is PERFECT for our family and our narrow property and I guess I got alot to thank for its inclusion. HOW MUCH it has added to our Fall.
This was the closest deer Janet ever shot at, 20 yards, after the shot she said she thought her heart was going to explode as we waited for it to mosey into range.She loved the quietness, quickness, and lethalness of the weapon...looks like I now got a reason for crossbow #4...