Discussion Starter
·
#1
·
Sitting in my office all week long, I couldn't wait to finally get out fishing for the first time in 2013. With the warmer temperatures and rain on Friday, I had my choices narrowed down to 2 new streams. Keeping up with 2012, I have been trying to fish outside my comfort zone and fish new streams. The first option was beautiful, freestone, brookie stream in a state park that would require some hiking and bushwhacking. The second option was a well-known limestone, brown stream in an area that was not very aesthetic, but very open and easy to move around.
After splitting a couple bottles of wine with the wife on Saturday night and waking up on a few hours of sleep, I opted for the easier of the two streams and hit the well-known limestoner. When I parked and walked to the creek, I immediately noticed that the stream had very few riffles and runs, which isn't the best when fishing spinners for trout. Since I was already there and didn't feel like relocating, I decided to give it a go.
After a half dozen casts or so, the first fish of 2013 was brought to hand.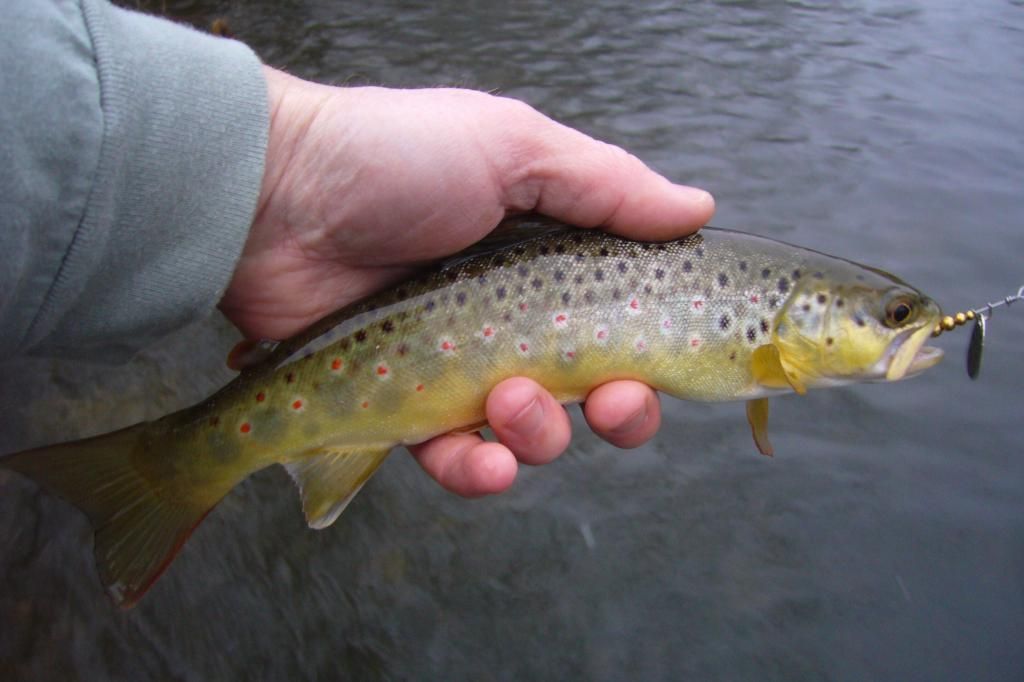 Surprisingly, the action was non-stop all morning in the 45 degree water. The fog and clouds definitely helped as well. Keeping the fish on the line was a different story.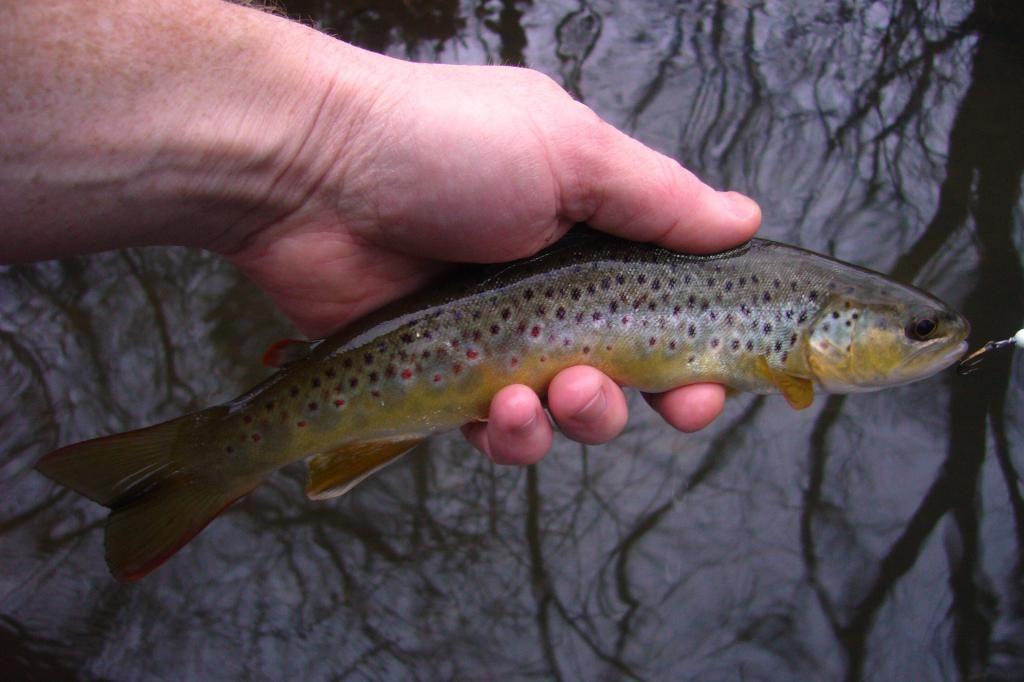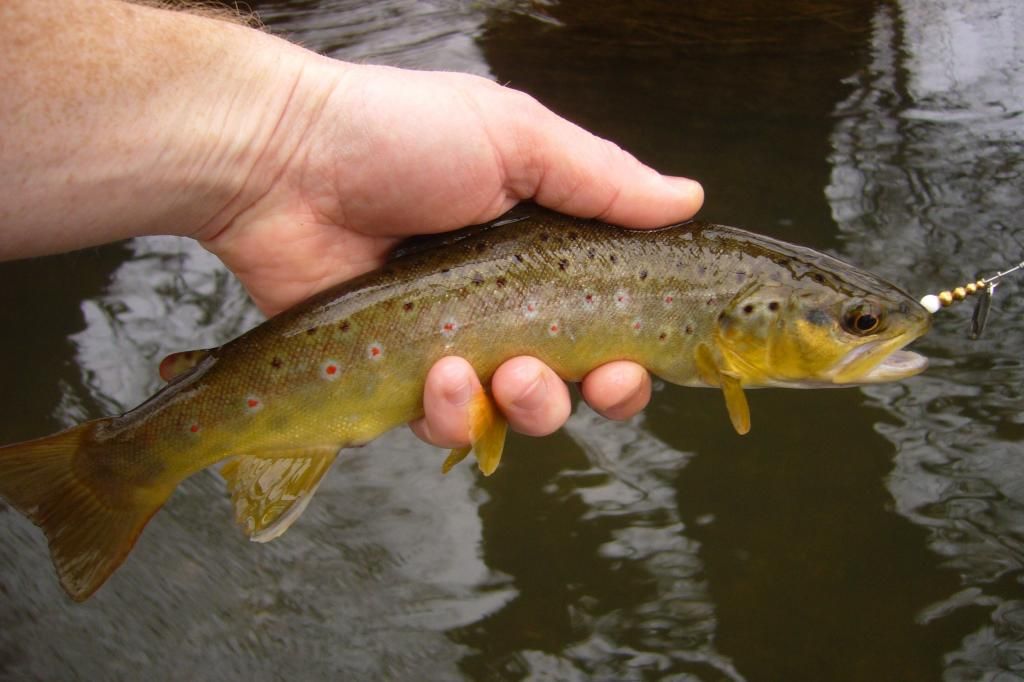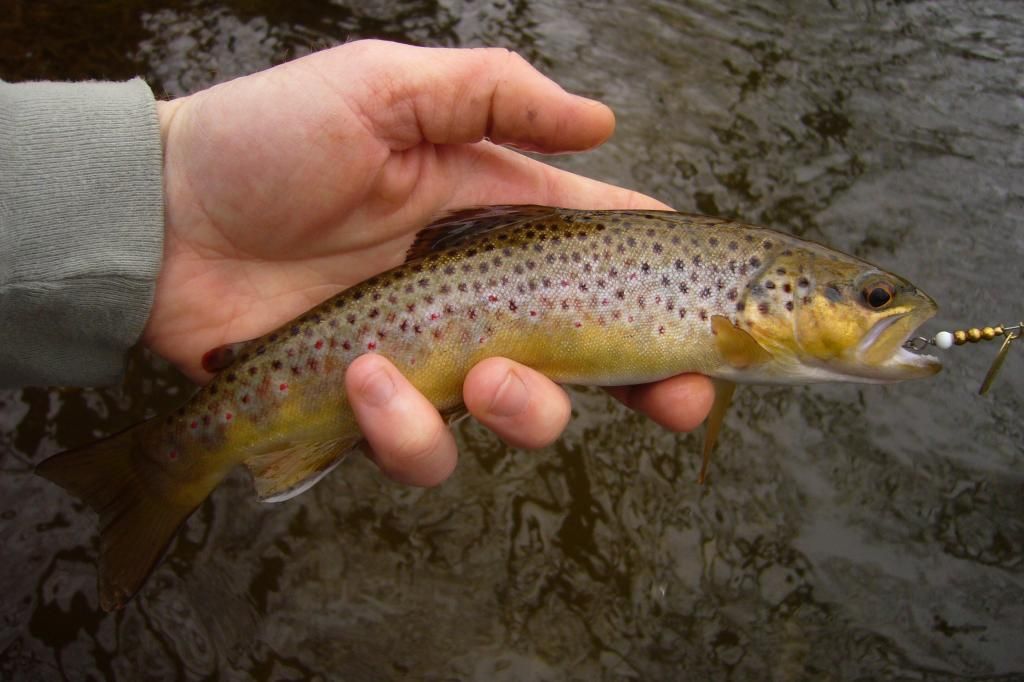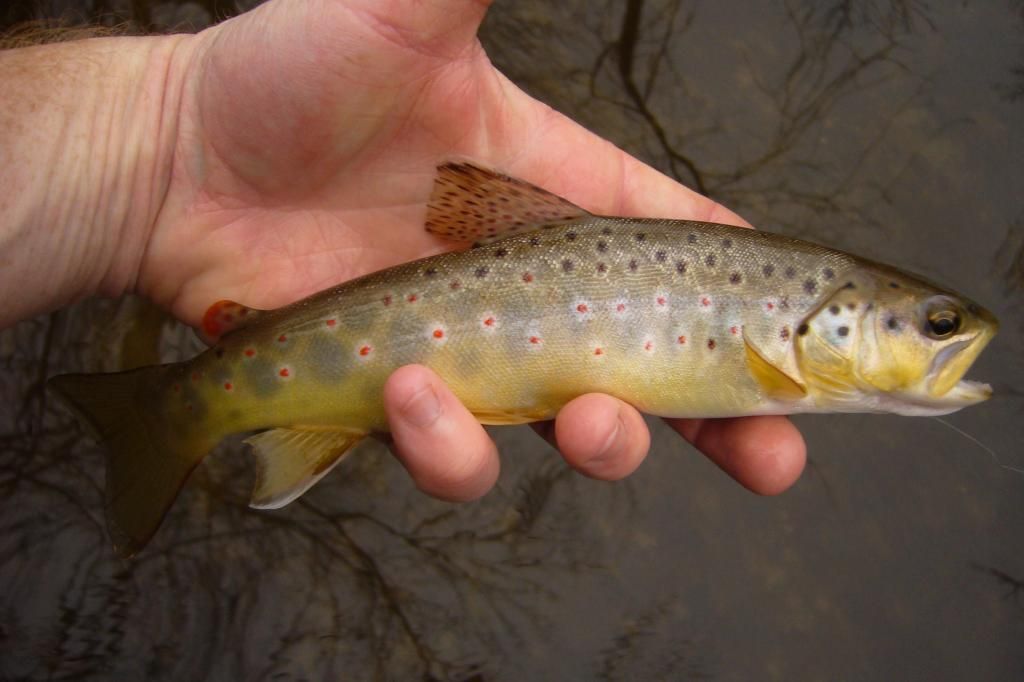 After a little over 3 hours of fishing, I finally brought number 30 to hand and decided to end on a high note. It was by far the best day of trout fishing I have had in a January.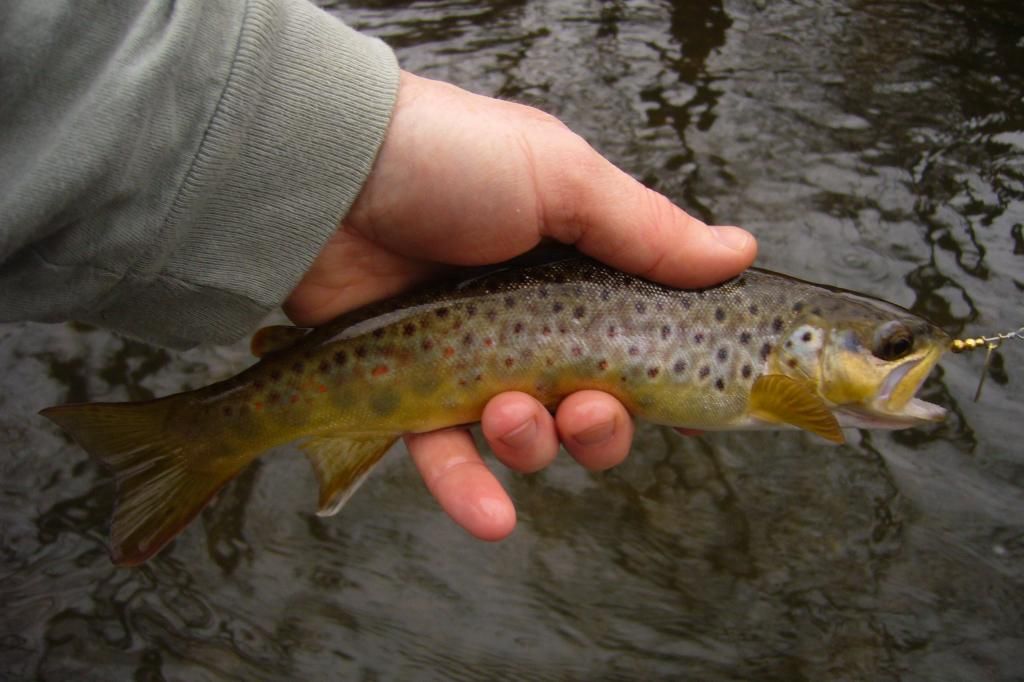 Not sure when I'll get out again, but I'm hoping that the productive fishing continues throughout 2013.