Discussion Starter
·
#1
·
Well, got my first Red Fox today. Here are some photos and the story...
This is the set. I am utilizing plain Straw with a Hay Set (as detailed on this site!!!). The #2 Bridger w/4 coil (I was targeting coyote) was laid to the right of the center in the photo. The straw is in a horshoe shape. The grass in the back is native grass I used as a backing. The set was made right off of an ATV path in a strip mine area. I am utilizing Berkshire cable stakes 15" long (I believe). I never saw fox sign in this area but had seen a lot of coyote sign. I utilized Craven's Canine Force and placed a stick I dipped in the bottle at the bottom of the high area by the backing. I then sprayed Red Fox urine only in the tall straw in the "horseshoe bend". The day before I succeeded I checked the set and could see something was working it. I tightened the trap closer to the Straw pile.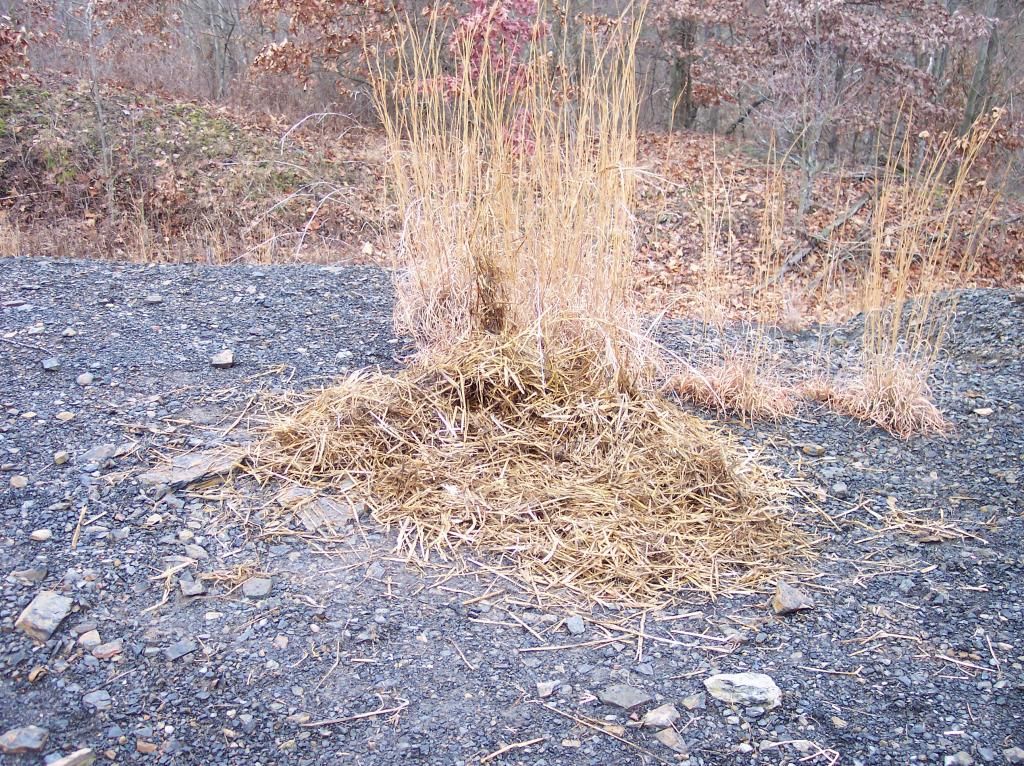 This is the result. It is day 3 of the set being placed. It rained BUCKETS on day 1 and I did not re-lure the set. I had my doubts on the hay set (just because I had never used it) but do not anymore. With the amount of rain we received, there is no way I could have managed a dirthole (usually what I go with). I am going to run the rest of the season using hay sets.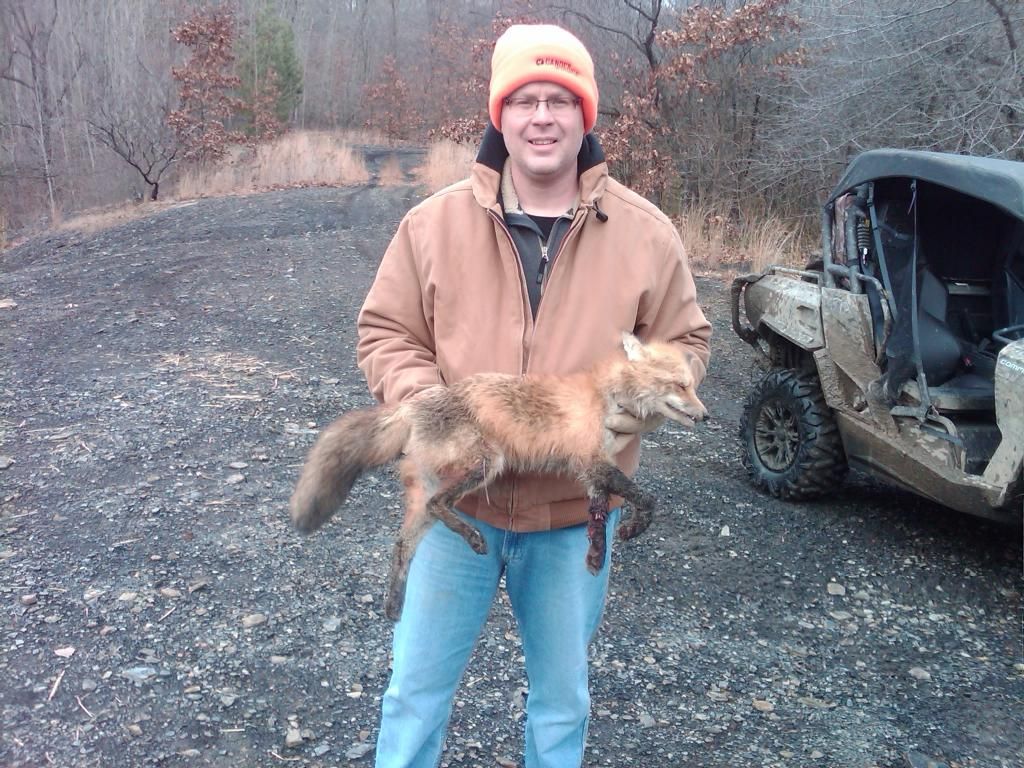 The bad.... There was an enormous amount of damage to the left foot. I am sure this is due to the #2 Bridger w/ 4 coils. A hunter dispatched the animal before I could get there. I do not necessarily have a problem with that (because it was obviously suffering from the foot damage) but they shot it in the chest and it blew out the other side. Must have been a 22 Mag hollow point at close range. Went in as a pinhole and out like a dollar bill!!! I stiched it but wish they could have just plugged it in the ear hole from 30 yds. away.
I want to thank everyone on this site and the archives for all of the pointers. Tight chains.