Discussion Starter
·
#1
·
Well before you read on I didn't kill anything, or hear anything. LOL was very windy in my area on Saturday. I had ordered an Al Shoemaker Short box for my birthday and really wanted to give it a try. It was a bit warm but I wanted to hit the deer woods in the am. I Decided I would head out for turkey around 2 or so after hanging out with the family. I used this as a turkey hunt and archery deer scouting trip. I decided I wanted to leave my mouth calls, and pot calls at home, and decided on my new Al Shoemaker box call, my Mike Lapp Long box, Tony Ezolt Jordan, and Lee Bowles Wingbone. I am just getting to know Al, but the other 3 call makers are all close personal friends. Heck Tony was my online turkey hunting mentor when I first started.
I hit a few spots, and did mostly blind calling. I was hunting some grapevines, and clear cut type areas that I had seen turkeys before and typically always see them. I snagged a picture of the calls I took for the trip.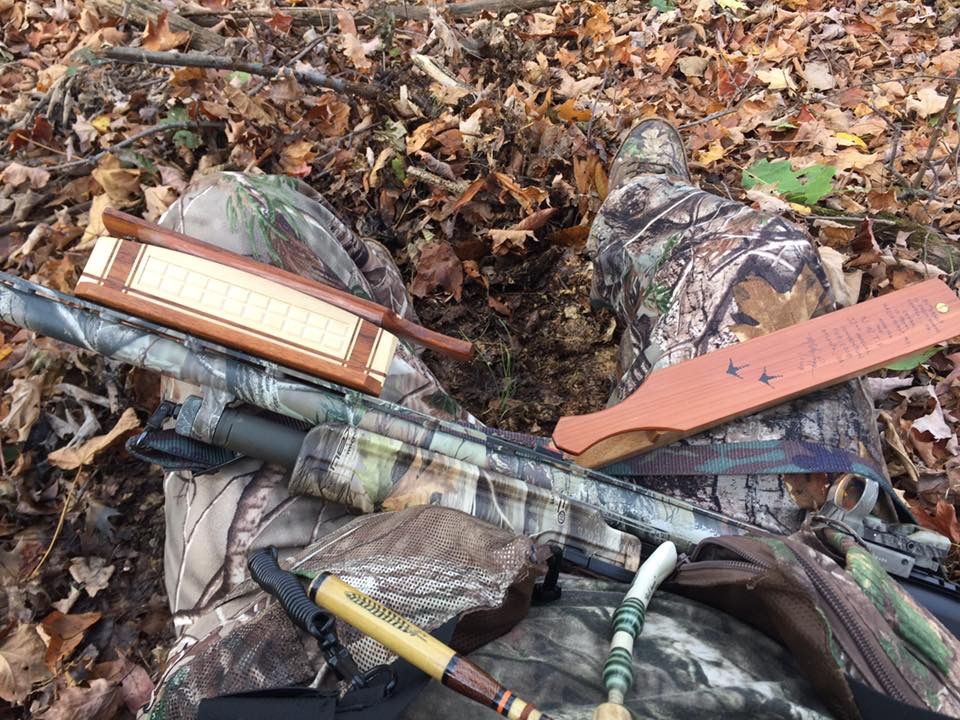 I wanted to post a pic of the Shoemaker Parquet style box the other day but my photo bucket was acting up.
Here is a shot of the Lapp long box and shoemaker short box together.
I blind called for a little while and decided to put some miles on searching for some fresh scratching and such. I came across a nice rub line that led to a scrape line.
Put the box call on there for size comparison. Pretty nice sized rub and up pretty high on the tree. I worked through the valley that was clear cut about 10 years ago on an old logging road expecting to see some scratching. No scratchings spotted but boy did I ever find the scrapes on that bad boy. Must have been 15-20 on it. No where to climb a tree but gives me and idea for rifle season.
After putting on a bunch of miles, and not seeing any sign, I switched gears to a spot I had seen 3 longbeards hanging out on multiple occasions on the way home from work.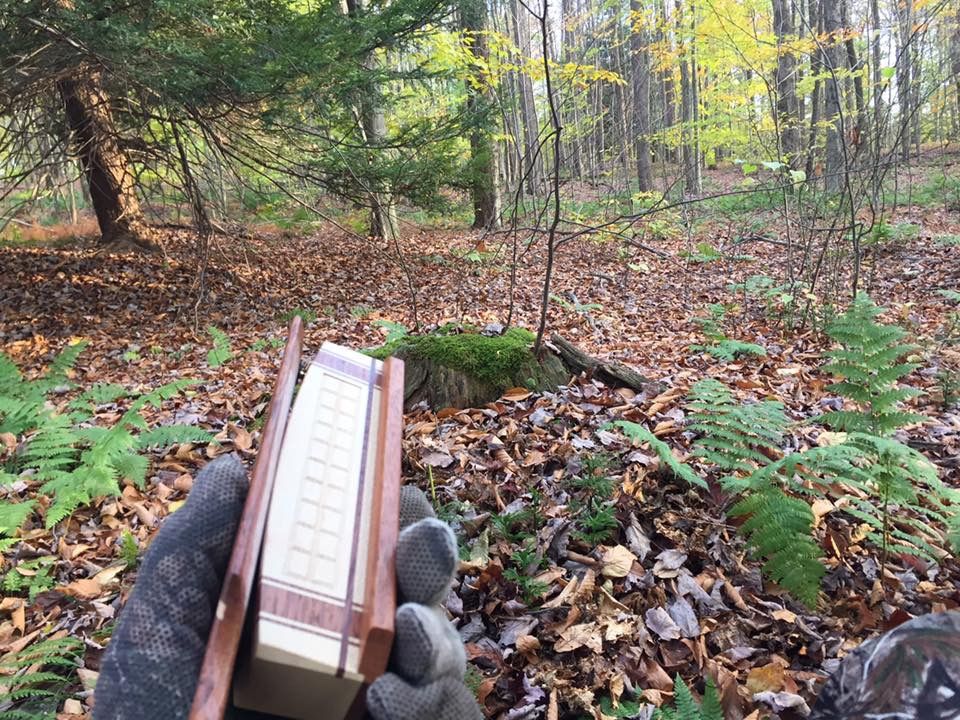 Area was really nice, and just looked like good turkey woods. I didn't get any answers, or see any birds, but I know those long beards hang out there.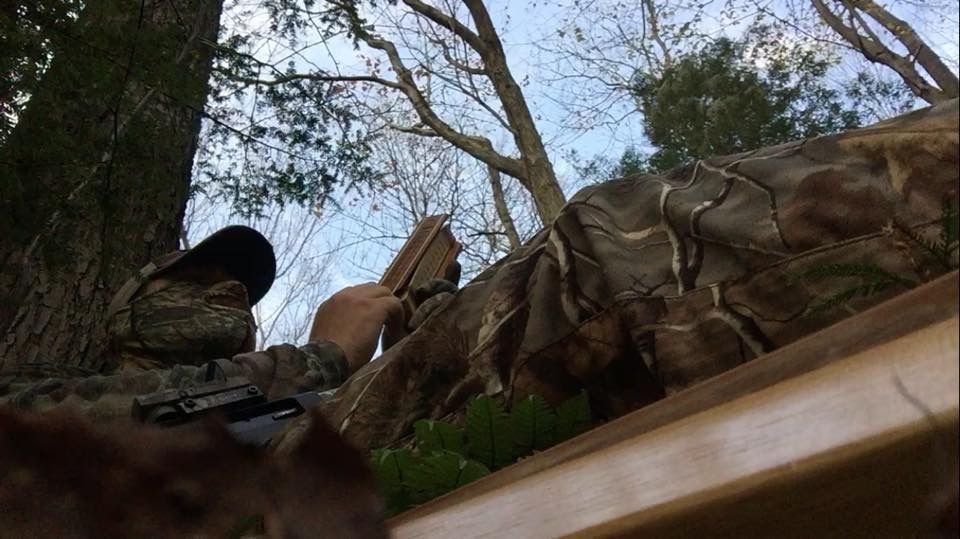 With about an hour left before dark I decided to hit up a clear cut that I have seen birds walking into in the evenings. I figured they may be roosting in that area so I picked out some trees that looked like decent roosting areas, and figured may I could strike up some conversations.
No luck but I did find a spot that had more rubs in one area than I had ever seen before. Was pretty cool to see that many side by side like that.
Although I didn't shoot a bird it felt good to be back in the turkey woods again. I chose to hunt deer all day on Halloween, and decided to stay home with my girls and son yesterday for my birthday, over hunting.
I love custom calls. The friendships you gain, and artwork you get to see is awesome. One of the biggest things about turkey hunting for me anymore is using these calls. Each one is custom made for me, and I get a lot of enjoyment out of taking them out. I know a lot of guys will object to spending so much for a turkey call, and such, but to me it is not about the money at all. It is about making friends, using their work to try and harvest birds, and just creating memories.
Here are a couple shots of that new Short box. It is a beauty, and is a dream to play. I like that you can make the full yelp with only striking half of the box. Helps conceal movement.