Discussion Starter
•
#1
•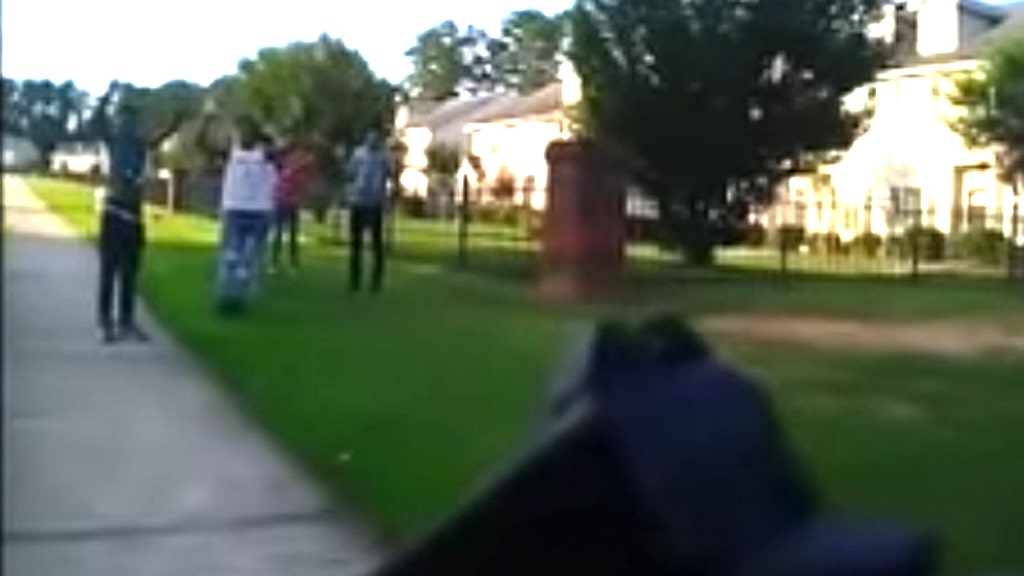 A police department in Georgia is facing criticism after a video circulating online showed an officer holding five black teenagers -- with their hands up -- at gunpoint on a residential street before neighbors stop to tell the officer not to shoot.

www.foxnews.com
Police released over

17 minutes of body camera footage

and the recordings of two

911 calls

.

The body camera footage shows the officer pointing his weapon at the boys, telling them repeatedly to "get your hands up." He can be heard saying, "Now, listen to me so you don't get hurt. Don't move. Don't move. Just relax. Please, I don't want to hurt one of ya'll… Young man, don't move."

"Why does a guy think that one of ya'll has a gun?" the officer asks.

The officer radios for back-up as a crowd of passersby begin to gather around him.

That's when the cellphone video recorded by Shanelle Ladd begins


People can be heard shouting at the officer, "Don't shoot… Don't Shoot." One person asks, "They are kids … What did they do?"

"Why you got a gun out?" someone shouts.

"Because I'm being safe," the officer responds.

Another cries out, "This is too much… They babies."

Two officers are seen patting down the five boys. The department said officers brought the boys back to the gas station, where they viewed

surveillance footage

that showed the teens were in possession of what looked like a pistol. The boys led officers to where they threw what police confirmed was a BB gun into the bushes. All five were released to their parents and no charges were filed.

Police also released photos of the BB gun.

A separate press conference was held with some of the boys and their family members on Tuesday, where they called for several police reforms and for the officer involved in the incident to be fired.
so the parents want the cops to be fired for doing their job correctly ? nothing about their children stealing from a store while showing a "gun". or the fact that their child could have been killed for carrying a "gun", because their child is a criminal and stupid !!