Discussion Starter
•
#1
•
What an incredible day!
Big thanks go out to the Covered Bridge Chapter of the RGS, The National Pile Chapter of the QDMA, the PFSC, and to the Game Commission for making this all possible.
What a great way to partner!
We had twenty kids from four counties hunting pheasants today! They are from Washington, Greene, Fayette and Allegheny County, and I think some of them have made life long friends.
We had one father and son who moved to PA last year from Deleware. They are avid waterfowl hunters, so this was somewhat new to them.
They have made some good future hunting friends, and I know they will be taking on some new hunting adventures with many from this group. I'm always amazed at how people connect at these events! Its awesome!
Our youngest "hunter" was 6- we had three mentored youth- and they carried sticks and one carried my car jack; pretending it was a gun. Of course, the six year old "limited out" before anyone else.
We started the morning with the kids shooting some trap. Many of the kids had never shot trap or birds, so it was a great way for them to learn to get the gun up.
While they did that, the crew set the birds.
We split the kids into groups and worked three fields at a time.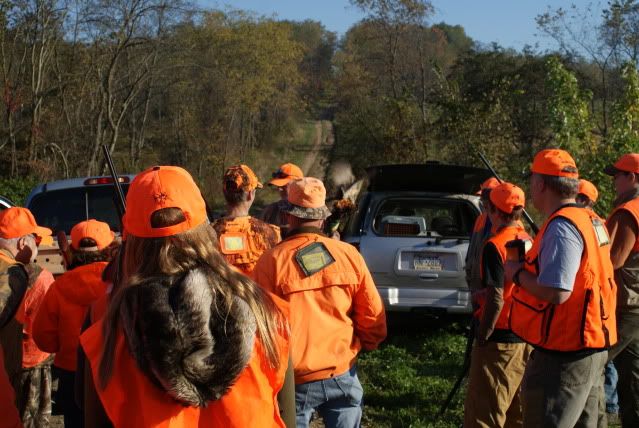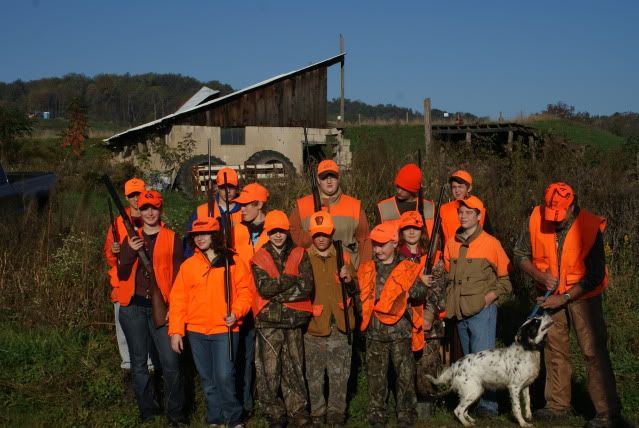 Action got underway early on
And we have one for the bag!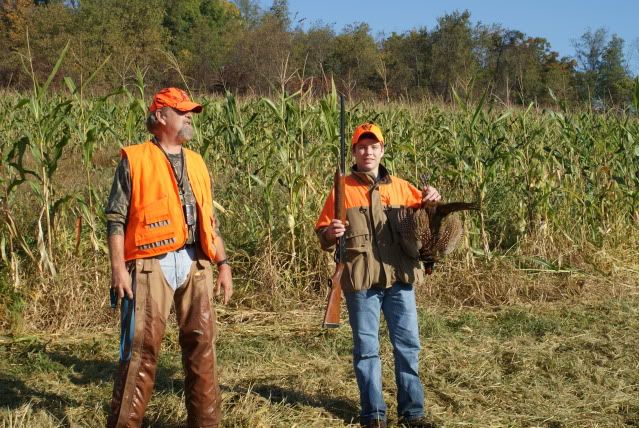 Nice form!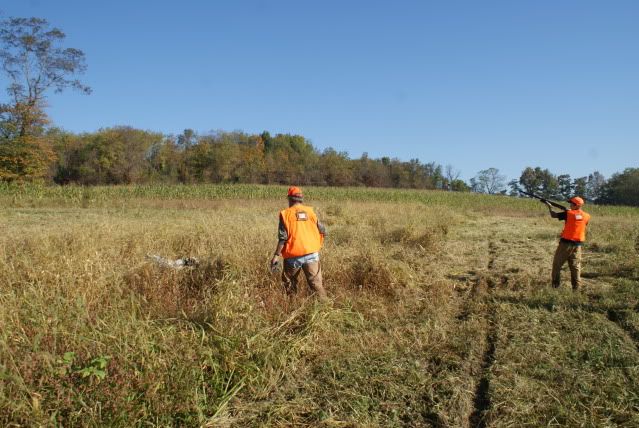 but he ran into the corn.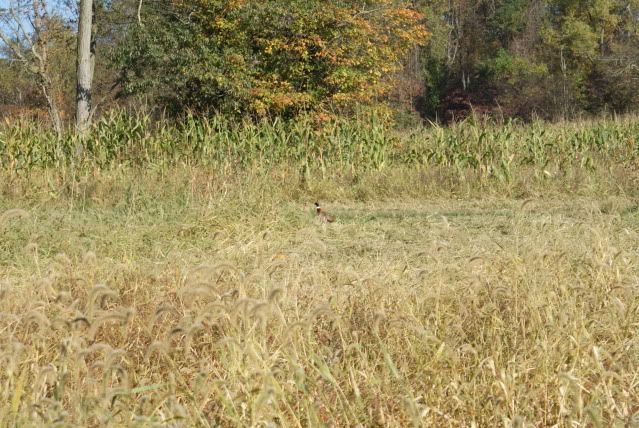 Another success!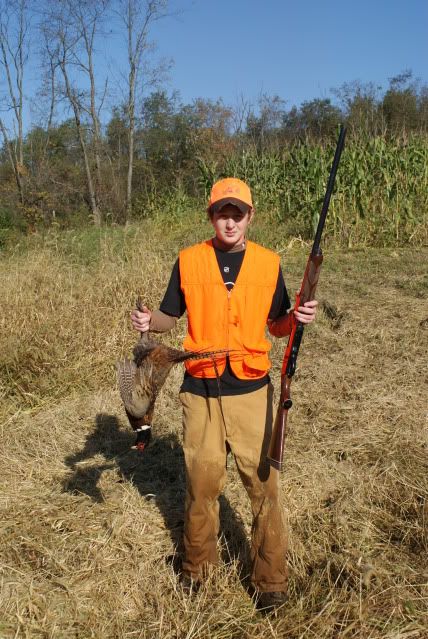 Another group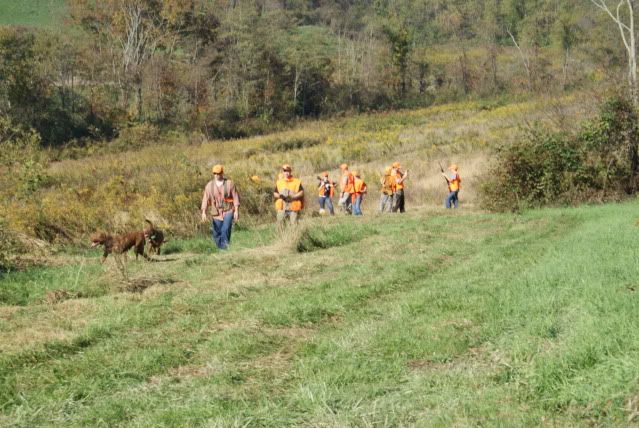 Lunch anyone?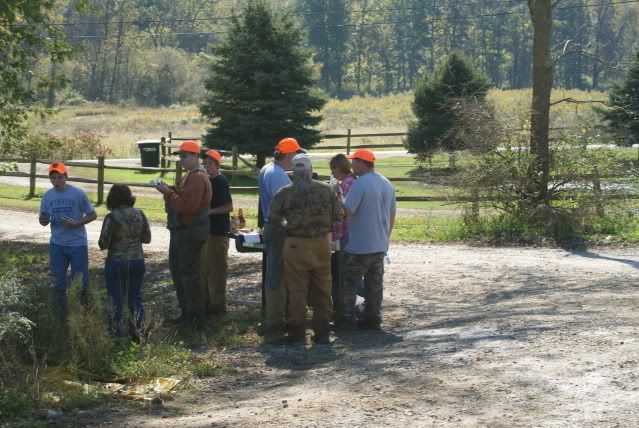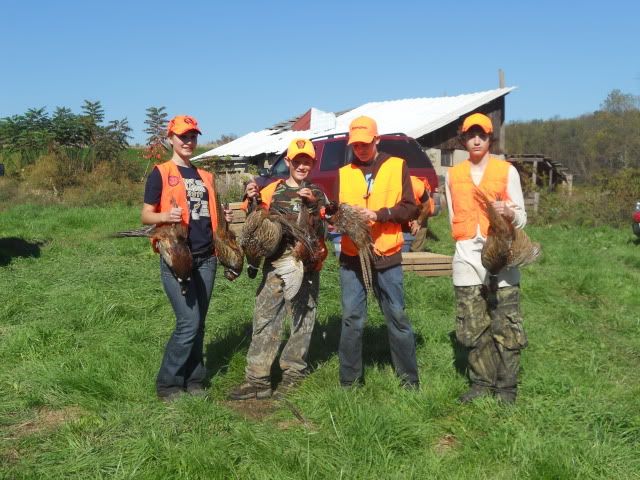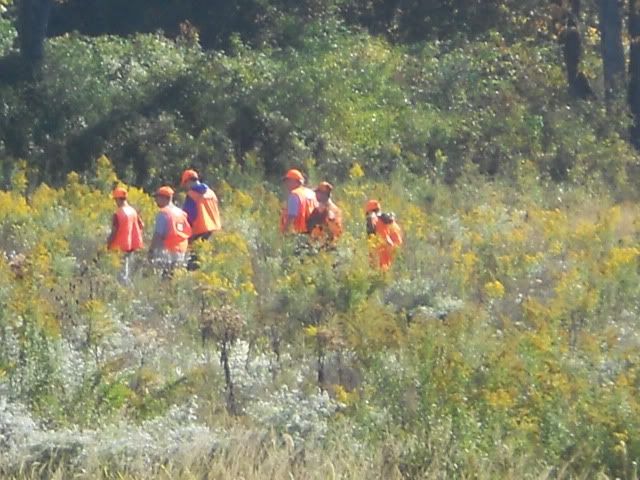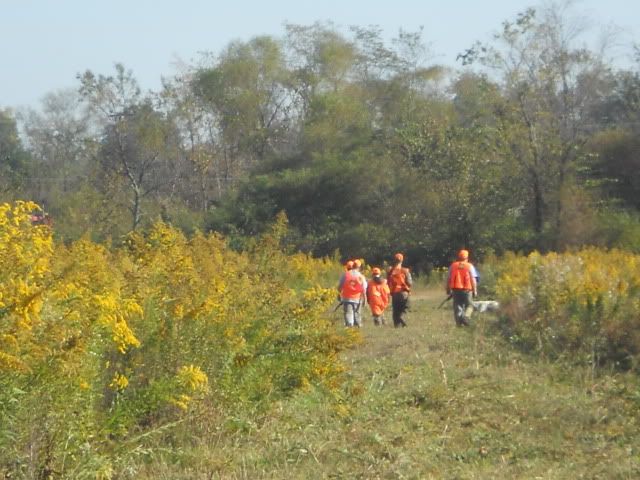 We had a good number of young ladies. All of the kids were fantastic; as were the parents!
Netboy and 6.5-284BMF both were there. Netboy was there with his RGS Covered Bridge Chapter and 6.5 was there with QDMA.
Lots of very good people