Discussion Starter
·
#1
·
On January 3, 2012, I took my first look at a piece of property in Kentucky. A month later, the parcel belonged to my wife and I, and I was more than a little excited to get started on the first piece of hunting property that we could call our own.
From time to time I see questions on here about "throw and grow". While I haven't used a buck-on-the-bag product, I have several plots that I have planted without tillage or other mechanized equipment. The following is a pictorial of one of those plots, through the past year. I would call my method "Mow, spray, and throw". The "grow" depends a lot on the weather.
Let me start by saying that this location is difficult to access with large equipment of any kind, at least from my property. I am well aware that there are easier ways to go about this, but I don't own an atv or a tractor bigger than my lawn tractor, and since the property is 450+ miles from my door, coordination of use of equipment that's not mine is a logistical issue, for the limited time that I can be there. A little physical work is good for a desk jockey like me anyway, so I've done what I can with what I have.
The day I first saw this 1+ acre field: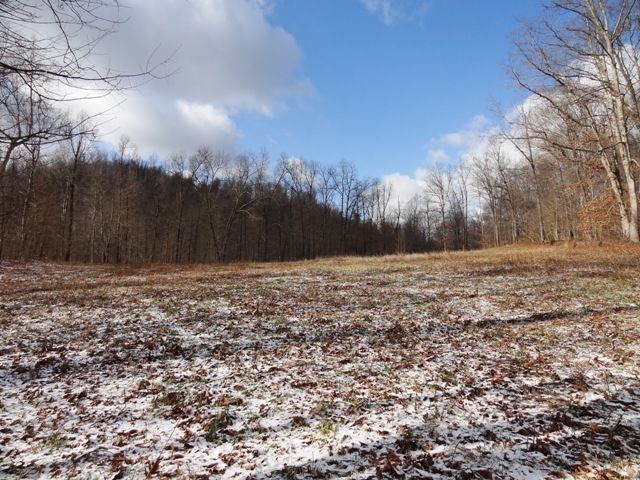 The field had been left go for a year or two, except that it had been mowed with a bush hog sometime in the Fall of 2011. It is situated on a small bench on one side of a steep sided hollow ("holler", if you are going to be locally understood). This holler leads down to my larger fields below. Bedding areas are on either side of the holler, but this field is in the NW corner of my property, so I only own 10 yards into the woods along two sides of the field. I do own one of the ridge/bedding areas, but quite a bit of the game traffic through this field also comes from my neighbor.
Here's what it looked like in early March: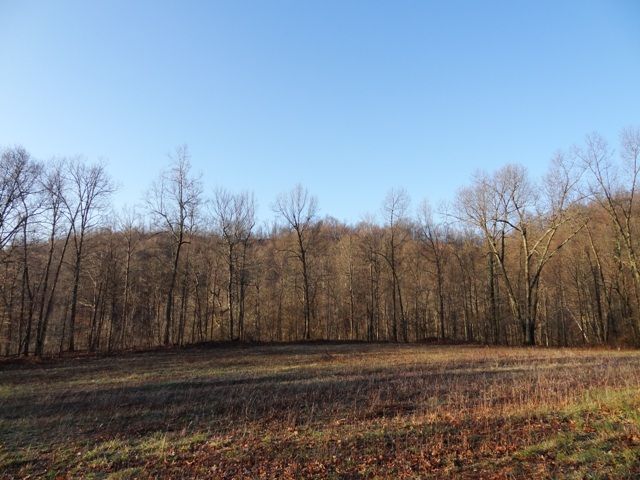 The farmer who cash rents most of my lower fields was initially to just mow the field twice in 2012; but we found that the access road was too steep and narrow for the equipment he wanted to use, so we cancelled that plan.
In early April, when my son missed a longbeard in the field, it looked like this: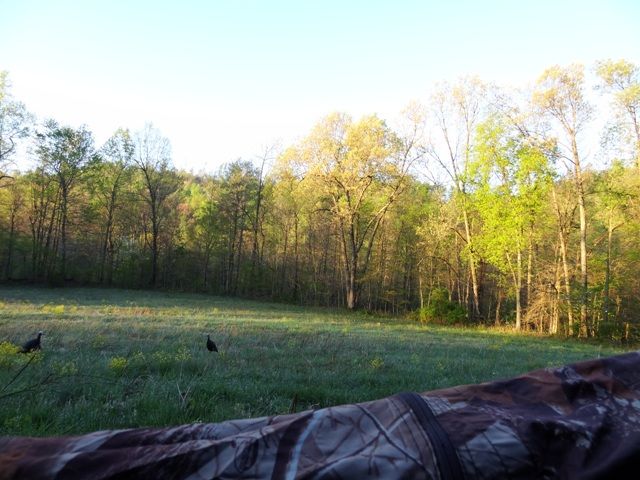 By early May, the grass and weeds were getting tall: