Discussion Starter
·
#1
·
Took out the crossbows this weekend …My son his Enforcer with victory bolts, me the Tornado and gold tip bolts….his fletch is green, mine yellow.
We decided to have a shoot off at 25 yards, so we placed a small sticker on the block target. My first shot about an inch off ...Johnny takes aim...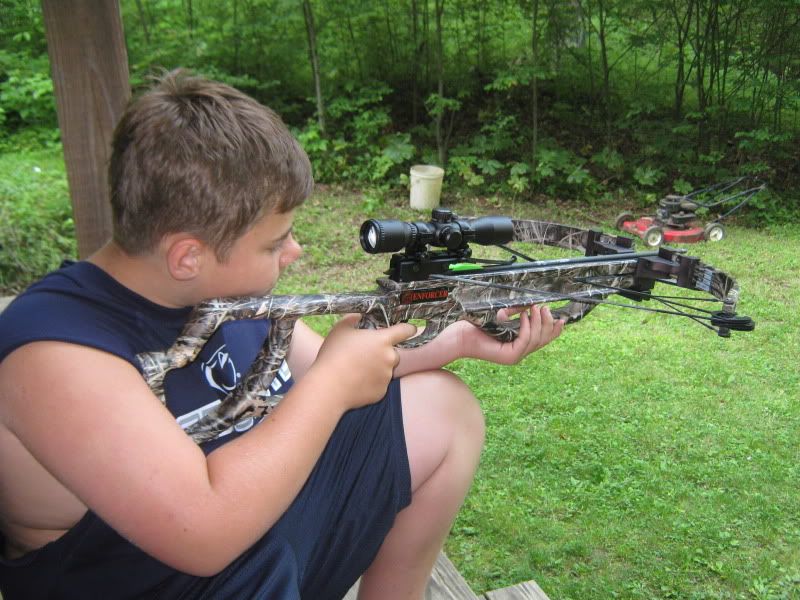 AND THE WINNER IS…Johnny and his Parker Enforcer and his 13 year old eyes...ON HIS FIRST SHOT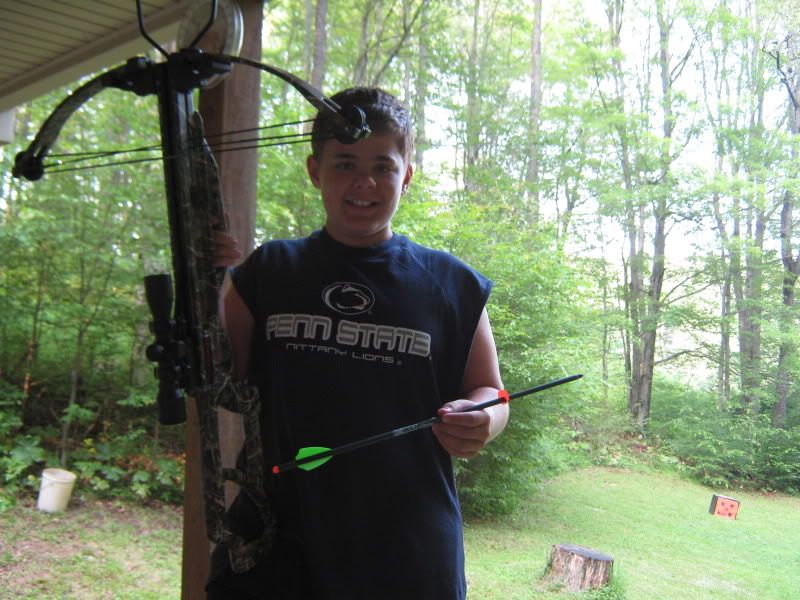 Shoot!!! and on Fathers day weekend too
, the kid has no respect.
Here is the grouping at 35 yards after we extended it out, no winner but darn good groups from both. My gold tip are starting to go thru the block.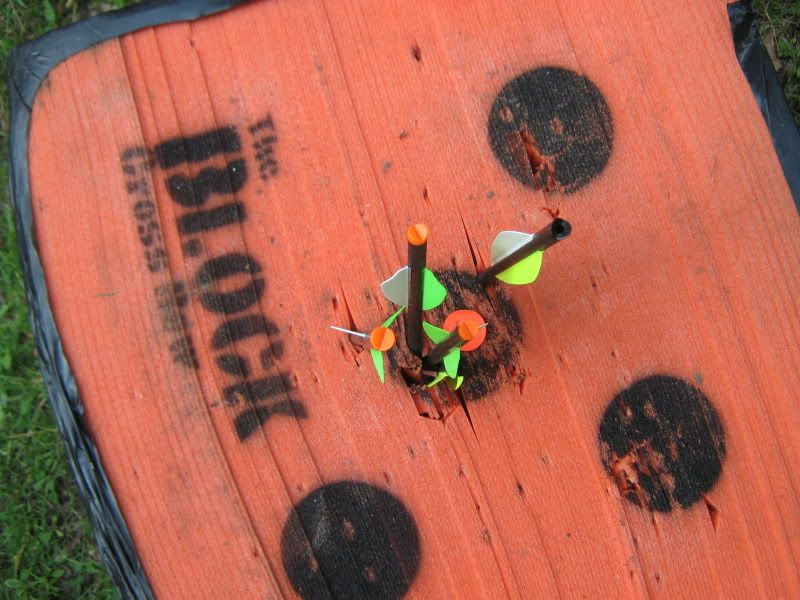 Fun shoot off!!! I would recommend using old bolts....