Discussion Starter
·
#1
·
First off, a big thanks to FrankTroutAngler for his quick shipping of a handful of spinners to my door step last week, along with his coveted spinner fishing tips.
I had a work weekend at my cabin Saturday, that gave me a good reason to take a half day Friday and get some fishing in on the way up. I reviewed maps during the week and picked a wild trout stream I had never fished before. I had my initial and back up plans for that creek. Turns out my initial spot was posted up tight...down stream I went & quickly got permission from a cabin that had property stream side to park and walk in.
At 2pm the water temperature was 54 degrees the level & color was as good as I could ask for considering the rain storms I drove through on my way there.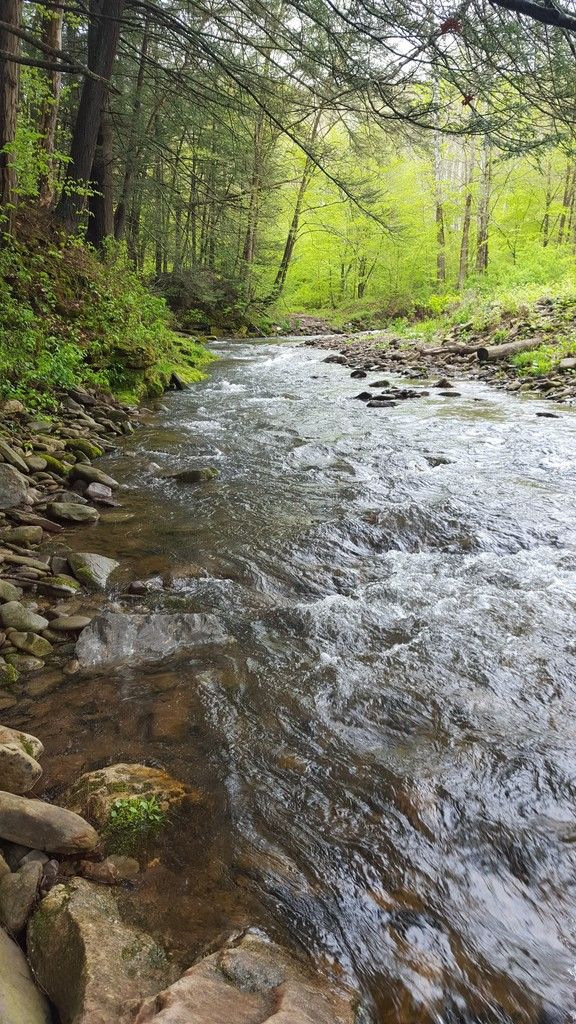 With in a minute I had my first brookie on Franks spinner.
Up around the corner netted me a surprise, I wasn't expecting brownies in this stretch.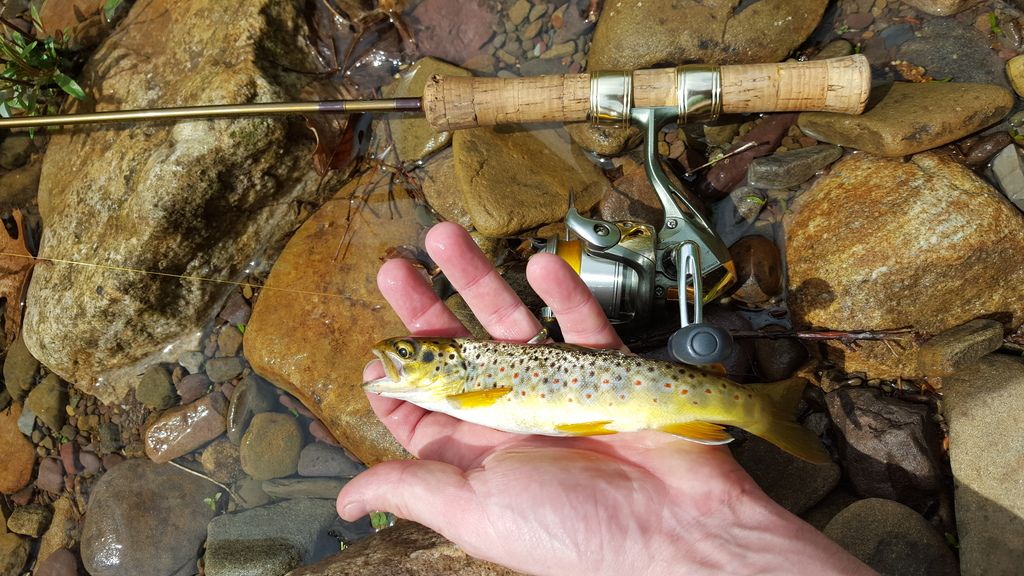 Continuing up stream led me to a large pool that looked like big trout water. A feeder stream dumped in to the main flow here. I managed a few trout, including this brown, the biggest of the day.
10th fish landed of the day, this modest brookie.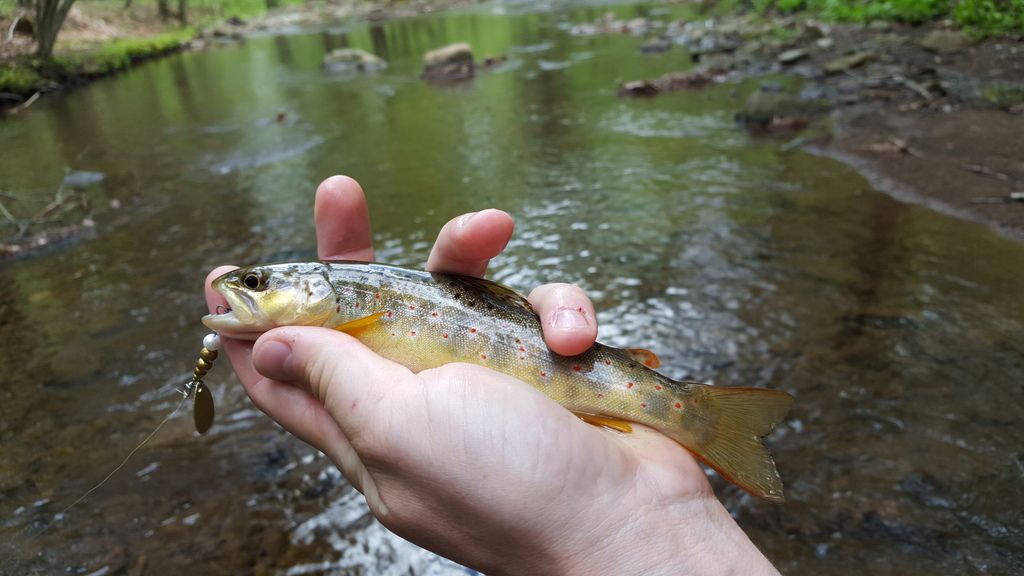 The most satisfying catch of the day was this guy, a hefty brookie. At only 8", this guy was fat. The photo's of course do not do the colors any justice.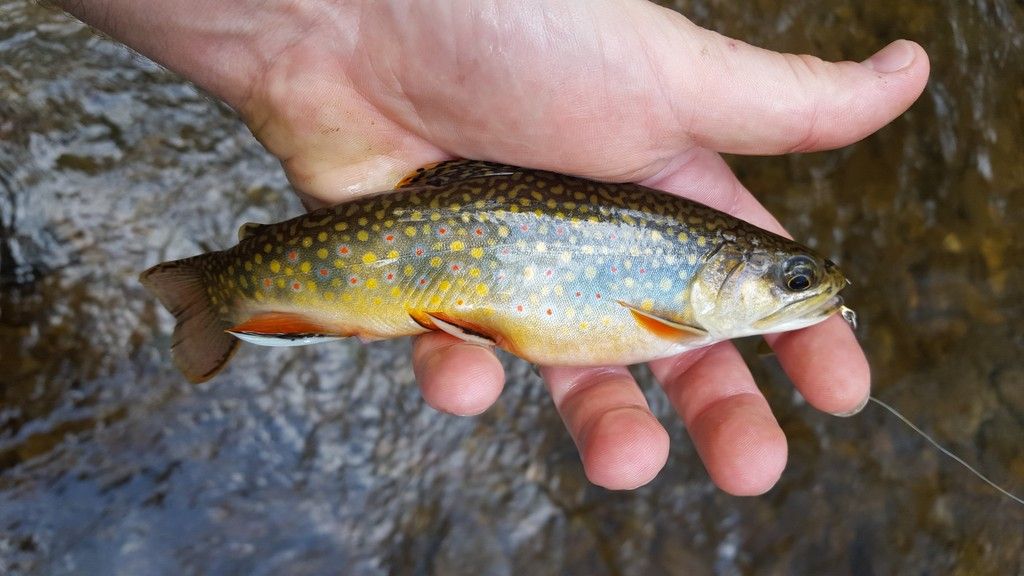 I must have pushed 200 of these guys off the banks and into the water. With the amount of trout in this stream I'd think they'd be safer on dry ground.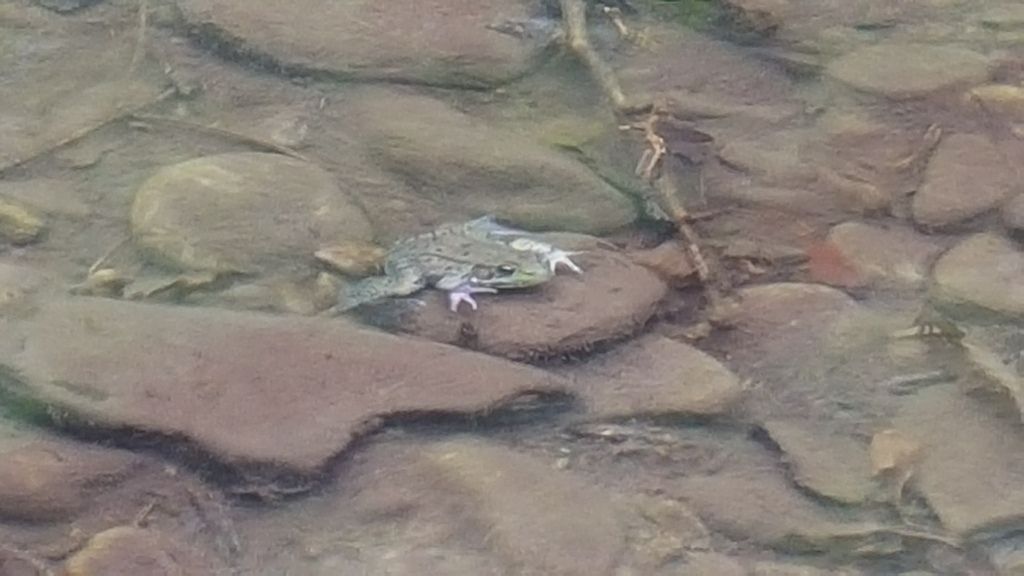 This little guy added some color in the middle of the creek.
After 3 hours of fishing I landed my last brown & headed back to meet some buddys for dinner.
It was a great day to be on the water.