Discussion Starter
·
#1
·
The last two weeks two friends of mine and myself have been walking the big woods of Pa. looking for Elk sheds. We have been starting at 8 in the morning and quitting around 5 at night. We have been walking an average of 8 miles a day and walked 14 days so far.
This antler was left over from last year. And was found by my brother inlaw.
Our buddy found his first Elk antler ever and it is a brute.
Later that same day I found the matching side to his big antler about 150 yards away in some rough woods.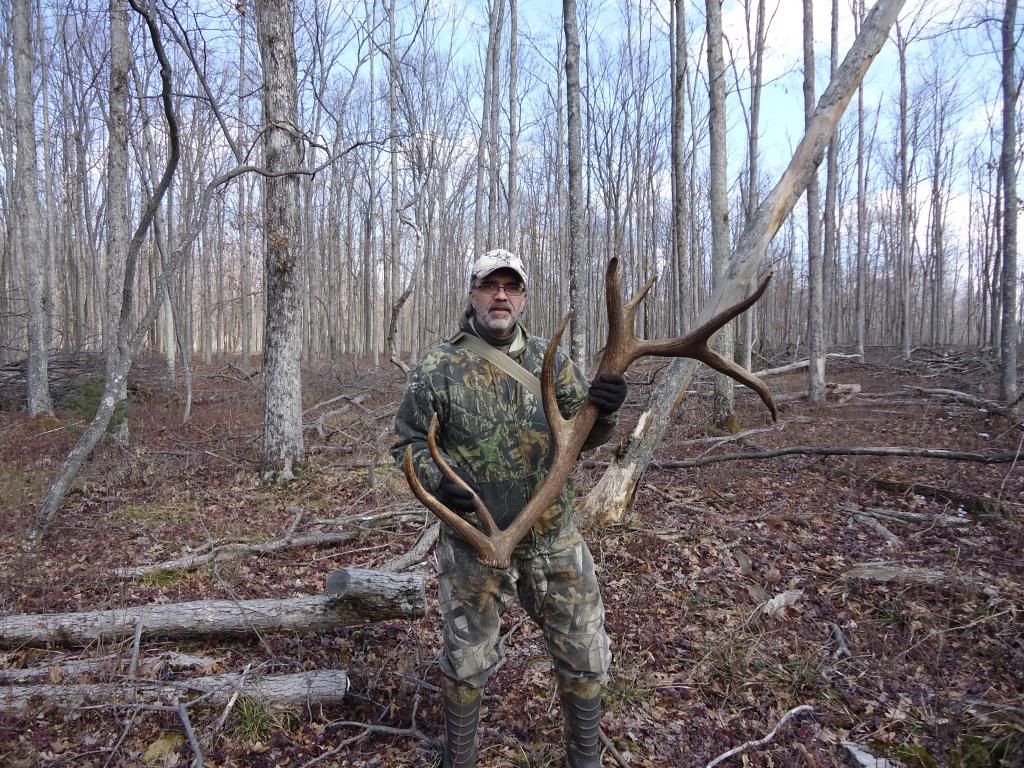 Here are the three of us with our first finds.
The in law then found an antler A couple days later.
Then it snowed and we had some tough going to deal with but I got lucky and found a small 5 point.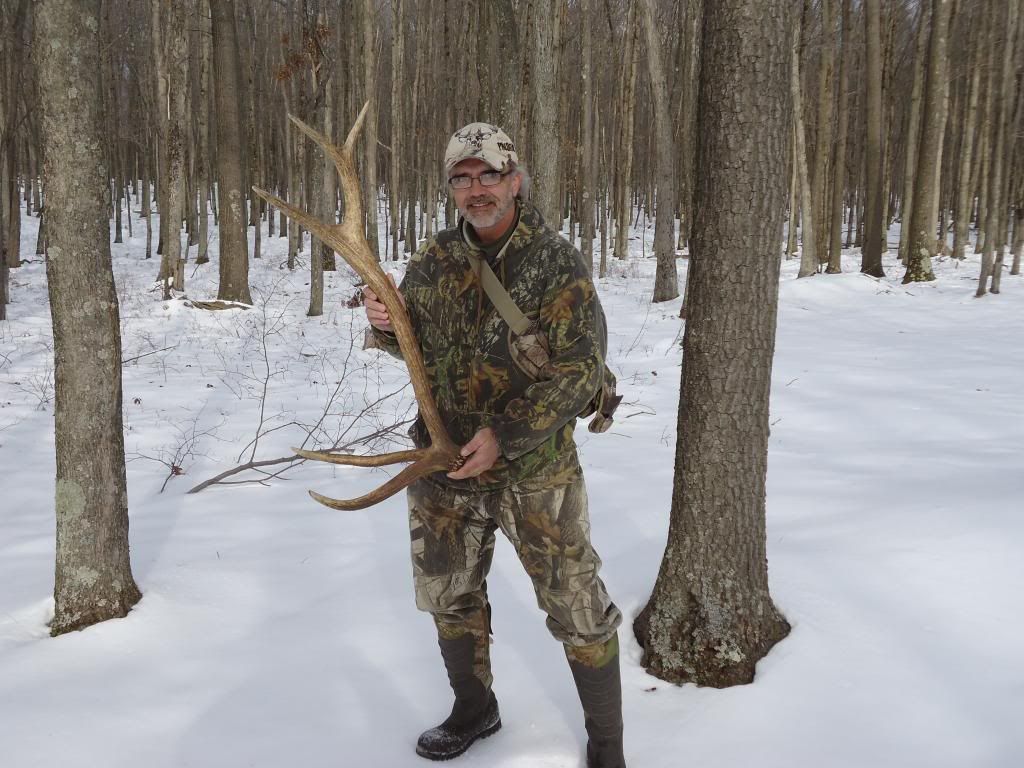 The last two were found on saturday one by me and one by our friend. I found the first one that day buried in the snow with just the tips sticking out.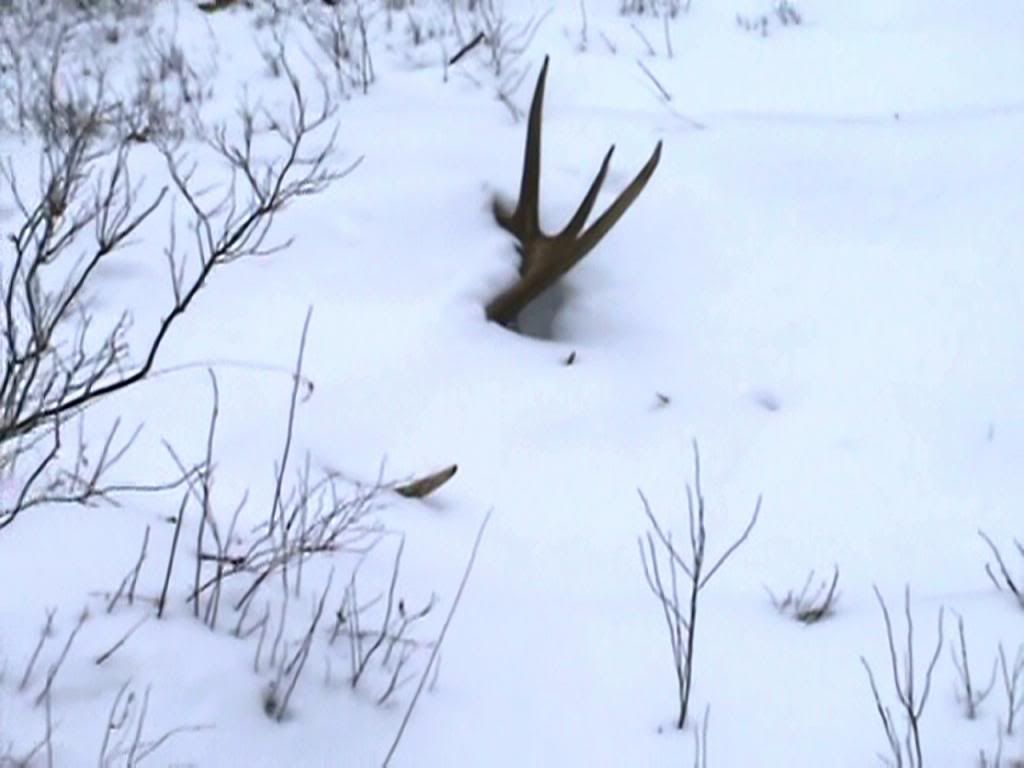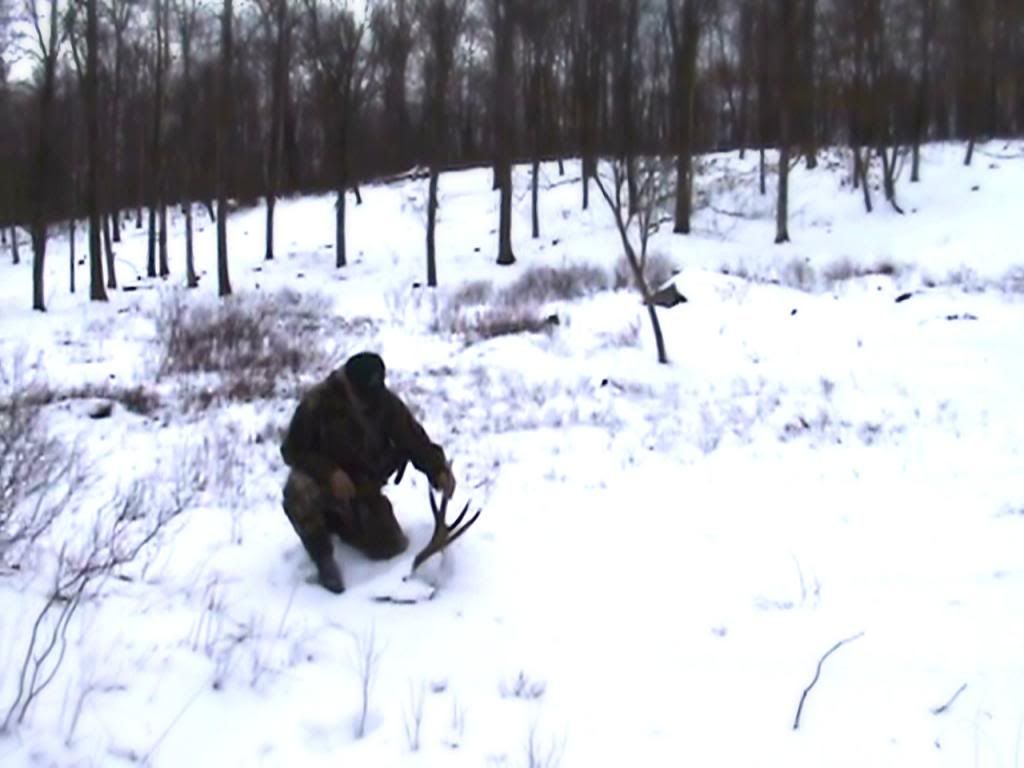 At the very end of the day our buddy found his second antler ever and it looked as if the Elk had just lost it. He found it only 100 yards from the Jeep after putting on about 7 miles that day.
These are the two together from that day.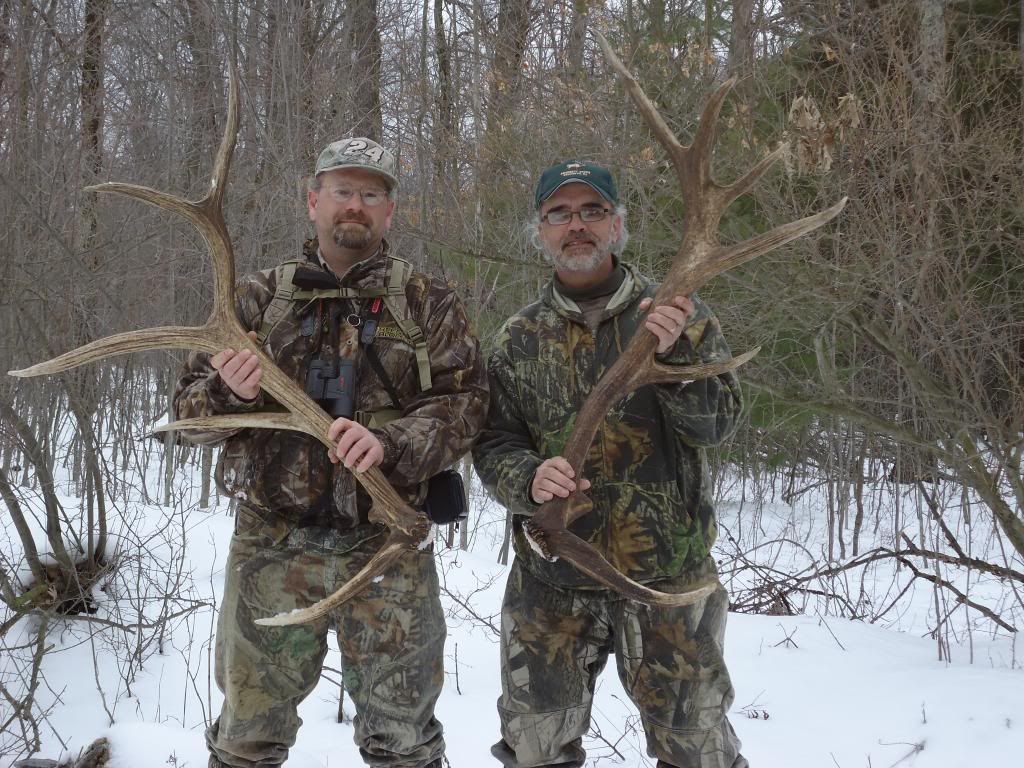 We know how lucky we are to find these. We could have easily walked all those days and never found one. Here is an example of how my wife decorates our house with antler. I'm very lucky to have a wife like her.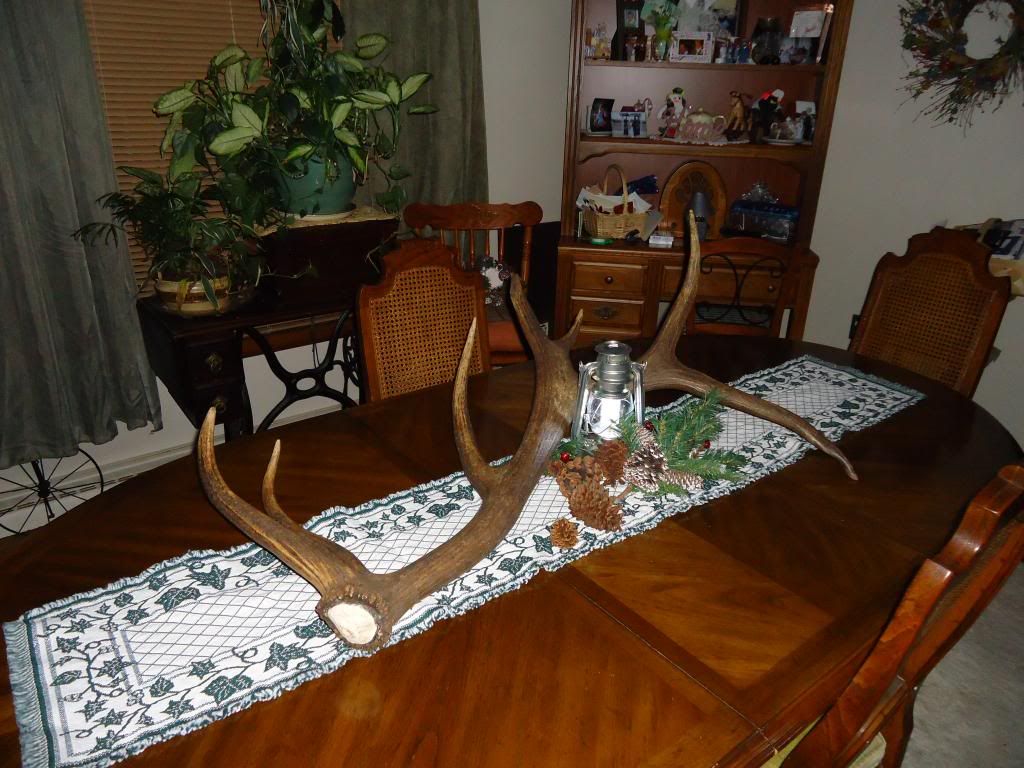 We hunt the whale tail.