Discussion Starter
·
#1
·
I have been experimenting with czech style fishing since I watched Arrons video. I know that most of the bugs are small this time of year but lately I have been having equal sucess on my anchor flies as I have with droppers.
In my last post "Finally caught him" you can see that my size 8 stone landed me two really nice fish for February. They both hit the fly like a ton of bricks.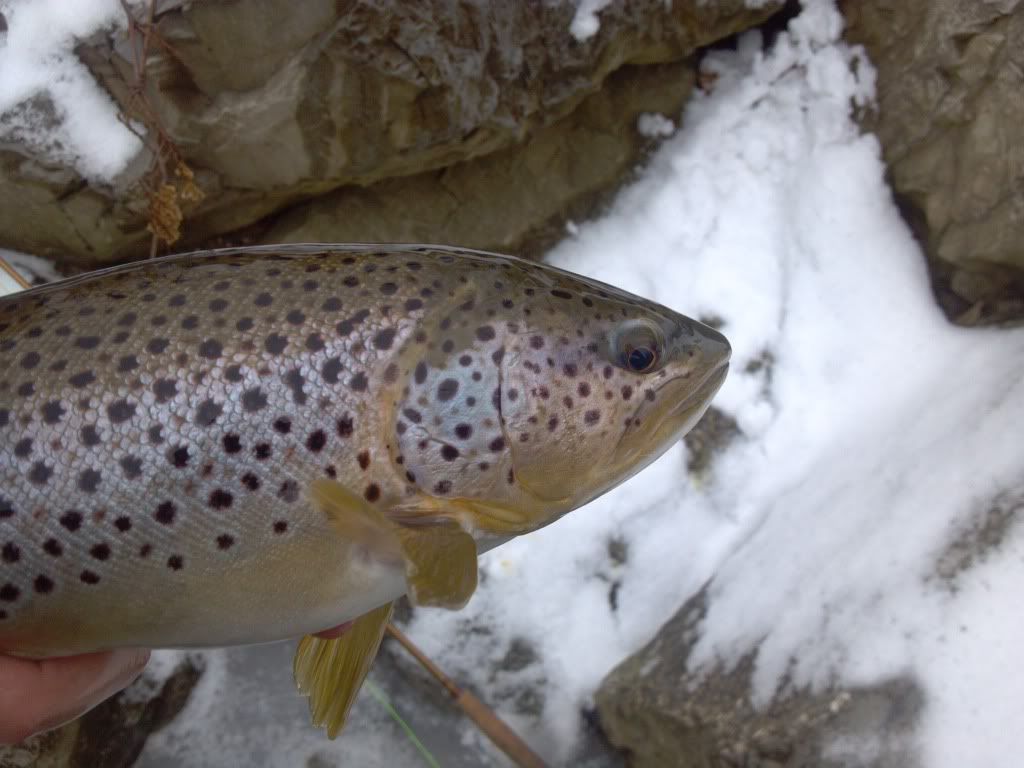 This nice bow about 16" Hit my size 6 dropper. The water was up so I put on a very heavy stonefly for my anchor. This was a tied on a size 6 streamer hook.
Half of this fly is still in the trouts mouth.
I want to say the reason for this is that the trout want the most intake of calories for the least amount of calories burned. Think about it. Would you run a mile for one chicken tender, or sit in place and have your steak hand delivered. The key to this is hitting the feeding lies perfect and putting it right in their lap.
Don't get me wrong, size 18 pheasant tails, and size 20 midges will be very preductive, but dont be scared to put on some meat!