Discussion Starter
•
#1
•
Normally it would be dog days of summer, but it already feels like the dog days of summer with all the training that is going on. I am currently working 14 client dogs and another 6 dogs of my own. With days starting at 5 am and ending around dark seven days a week, I wonder why I am tired each evening. Thank goodness for an understanding wife and my three other trainers or I couldn't get it all done.
Here are the two 8 month old shorthairs from Virginia. They have been here a month and both are broke to the flush. Both are doing well, are past the gun, and starting to develop more intensity and drive. I am getting them ready to go to South Dakota in the fall.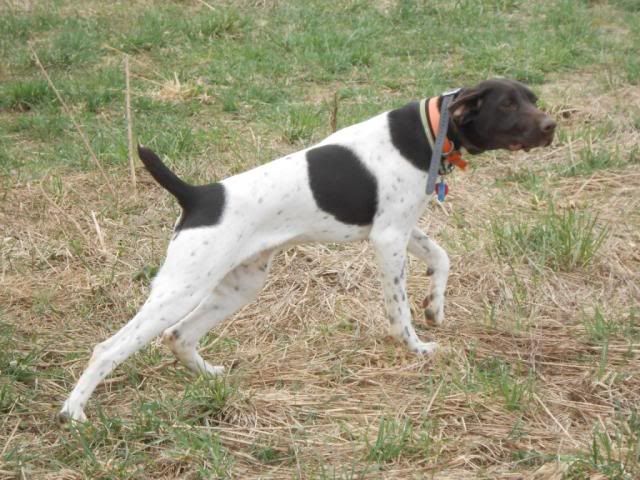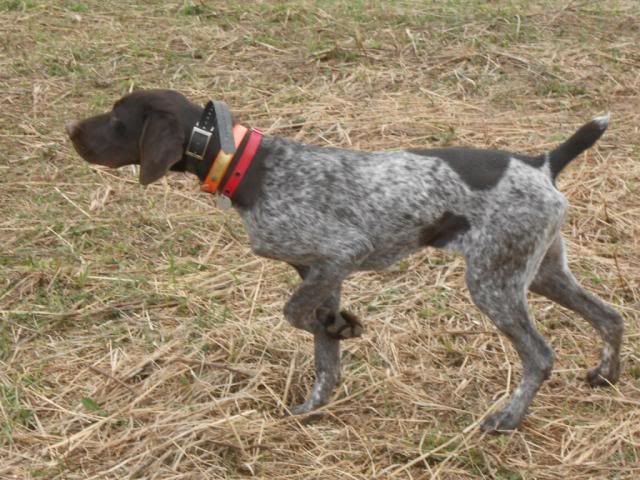 This is Masonsdad 8 month old GSP. She is broke to the flush and is past the gun. She has been here less than a month and knew nothing when she arrived. I am standing in a location to flush as you can see the launcher. It would appear that she can see it also but she can not and is pointing off of scent. There is switchgrass and low weeds and grass between her and the launcher.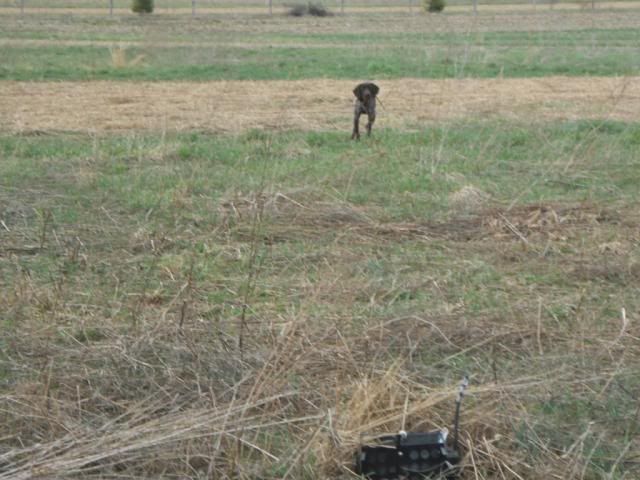 This is Angus's setter Willy. He has been here about 10 days and I have him steady to the flush and have limited his chase to very little. I am now starting stop to flush drills, multiple birds in each setup, and eliminating the chase to promote standing to the shot and release depending on what Angus wants.
The pictures are again from beyond the flush point. Again, it might seem that he can see the launchers which he can't. Even if he could, it would be even more temptation to break.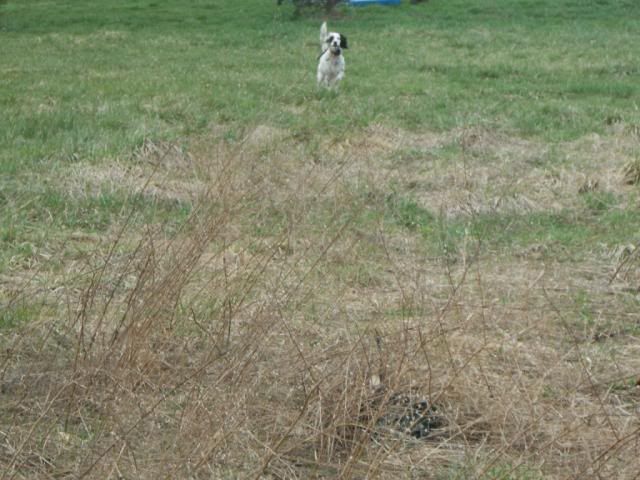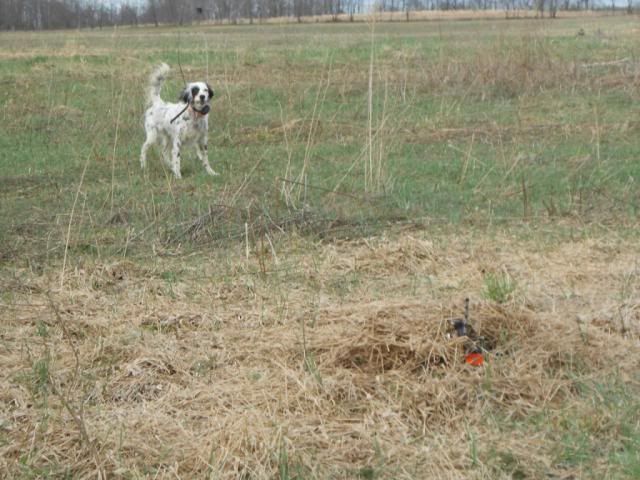 Same point as previous picture, but zoomed in from the launchers location.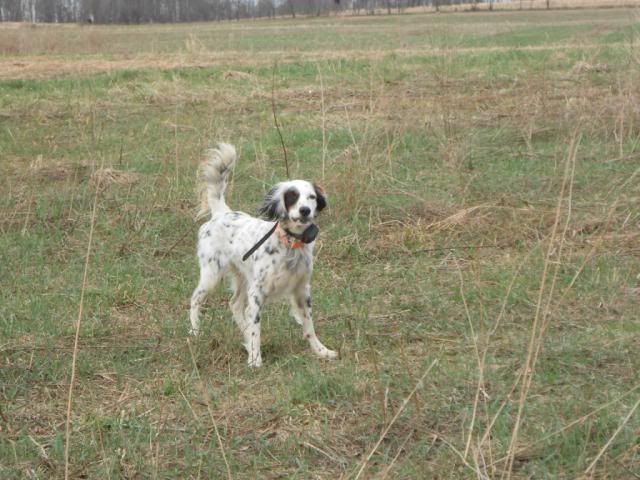 This is Ken66's Britt Buddy. He has been here 15 days and liked to dive in on his birds as well as creep in very tight. He is currently broke to the flush and I can stand and kick and tease him and he stays put. Again, these pictures are all from beyond the launchers at a point where I am in a flushing position and he is standing calmly and at a good distance.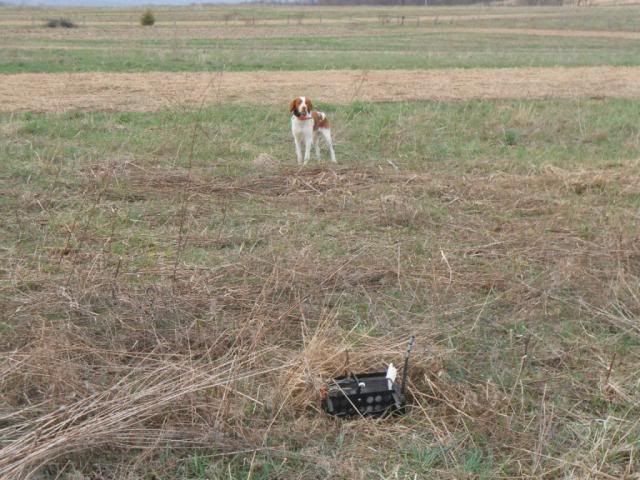 The same point as the prior picture but standing right at the launcher. He hasn't moved an inch.
This young GSP has been here three days and is showing signs of having a very strong point instinct. This picture is from the side and the next picture is the pup holding and not moving at all despite me moving to the bird. This young dog seems to have a ton of potential.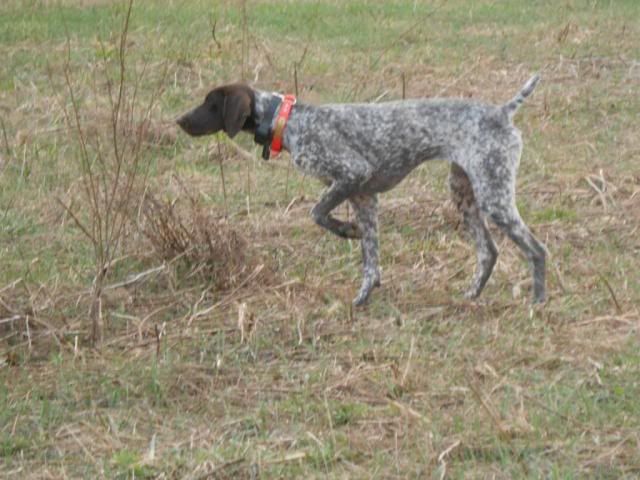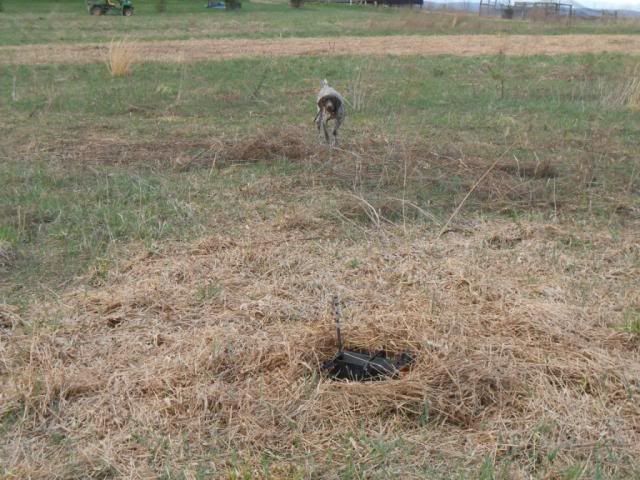 This young setter has been on birds for three days also and is standing his birds very well as indicated by the checkcord being slacked on the ground. He has a ton of drive, a very good nose, and appears that he will be very easy to break. I would expect it since he is a third generation setter from my breeding program.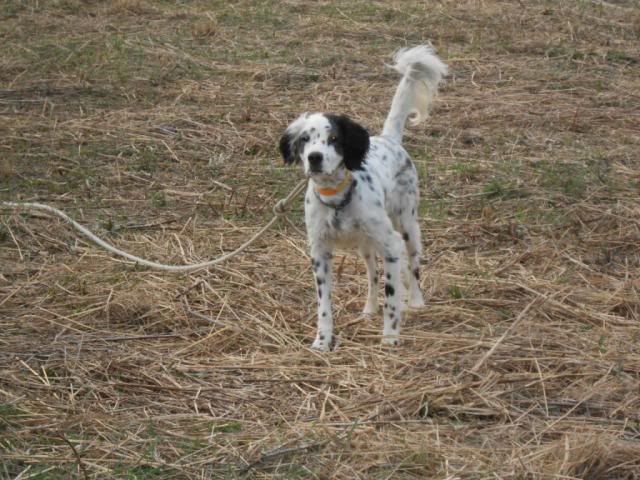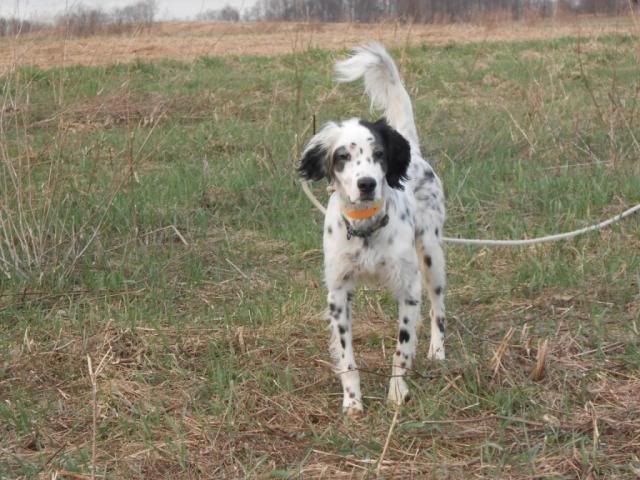 This pointer is a son of Elhew Sea Caption and when I got him he was less than a year old and a reject field trial dog from Kentucky. I was told that he had no drive and did not like birds or guns. From my assessment of the dog, he was nothing like what he was described as. In fact, I personally feel that he was never socialized or worked with because when he came here he did not even know "come" or his own name. He was also timid of people and most anything else in life. After bonding with him and spending countless hours playing and working with him to gain his confidence, he is starting to show his breeding. He loves birds and guns and you can see from his style, he now has a ton of confidence. I got him for nothing and he is turning into a fabulous bird dog. He has taught me as much as I have taught him and I am a better for it.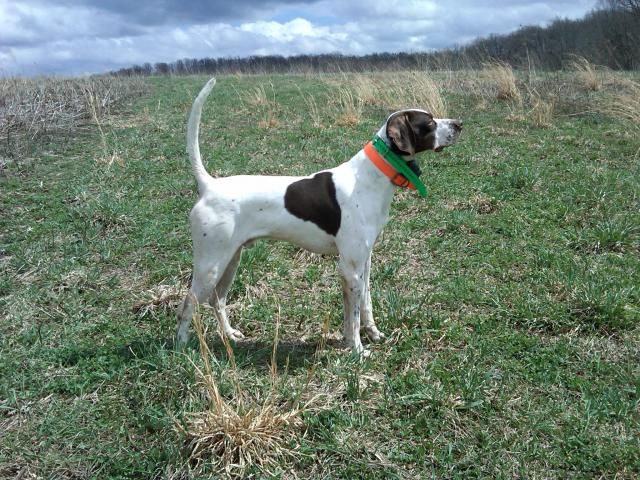 Didn't have time to post all the dogs nor did I wish to bore you with a lot more. It is time for a shower and to bed. 5 am comes early.