Discussion Starter
•
#1
•
Taking an elk from public land is no easy matter as anyone who has tried will attest. I've been learning more each year and after about 5 years of experience I am starting to just beguin to understand how public land Elk hunting works... Outftters get paid a good sum for good reason, it's just not for me. I have always been a stubborn sort that had to do things "my way" and I appreciate the aspect of "earning it" but no offense is directed towrds those who use a guide. Here are some pics and a bit of babble to put it all together...I hope everyone enjoys it.
This was home at 9300 ft...great spot for the new fangled Alaknak and Vestibule 12X12 tent. I won't do a gear review here but these are a great value and beat the old canvas style in my humble opinion. No I don't want to debate that with you "canvas lovers" here...just take it for what it's worth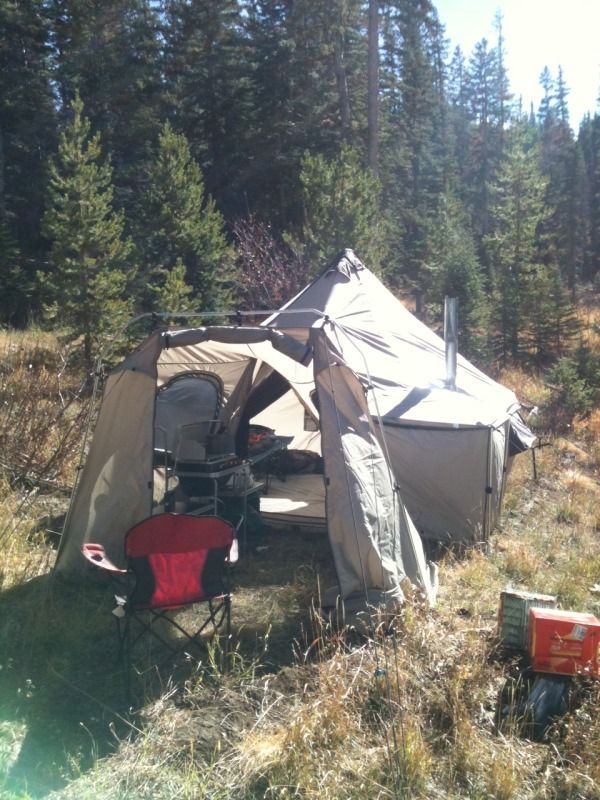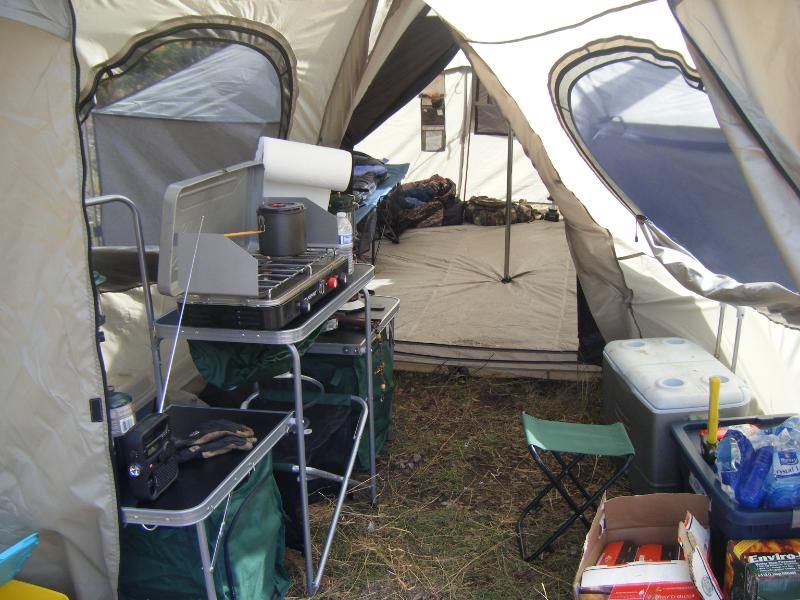 Couple interior shots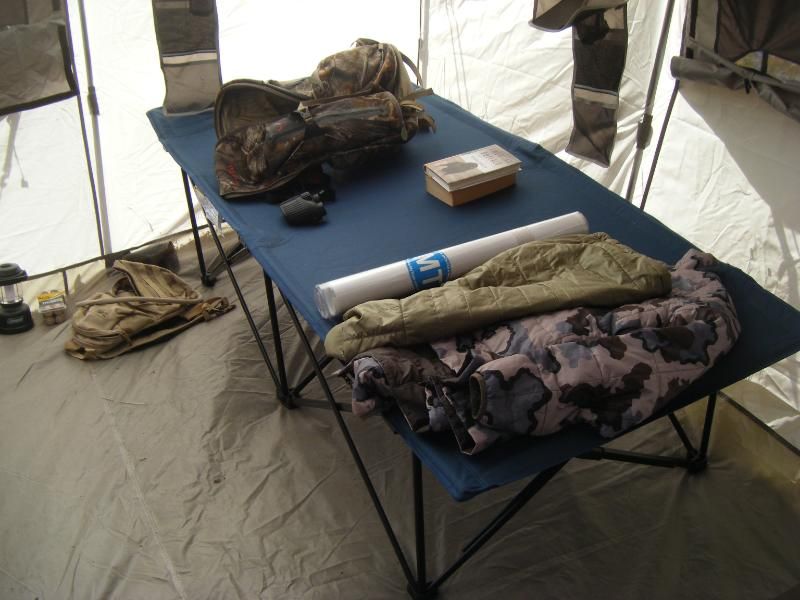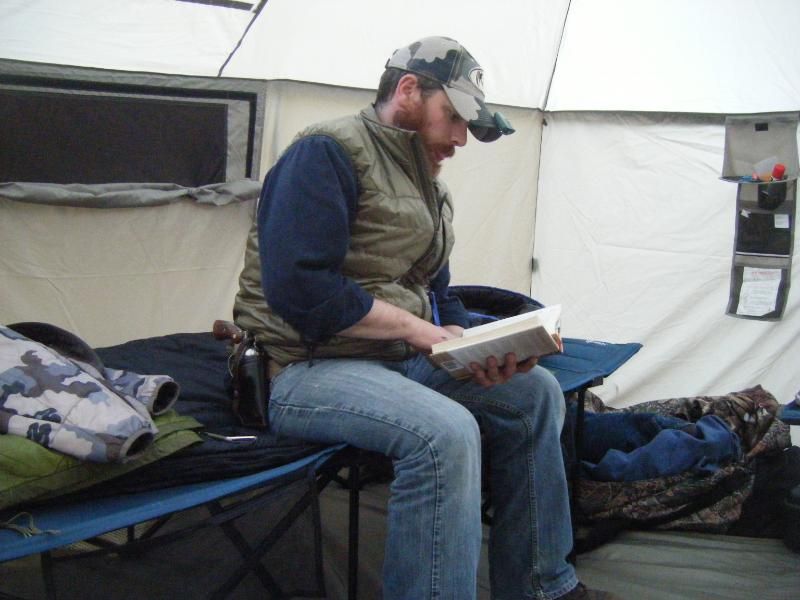 Transportation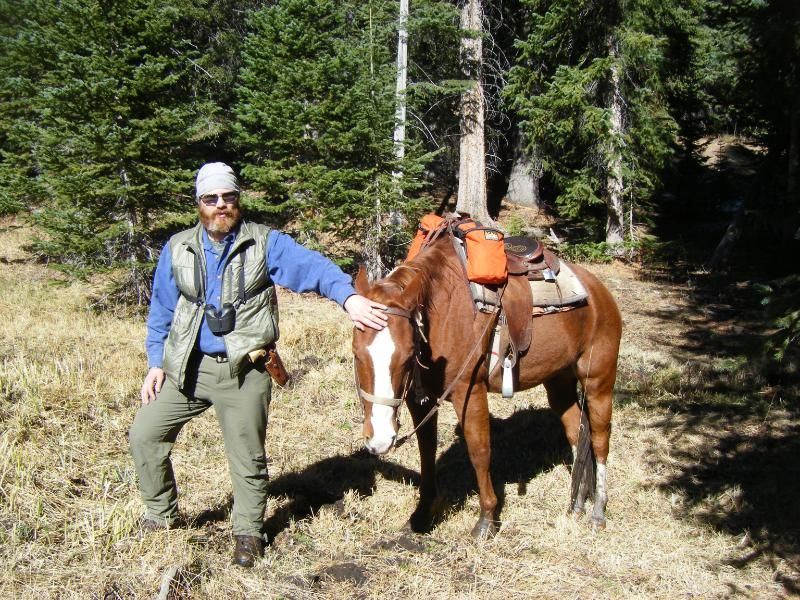 Tough country but the elk love it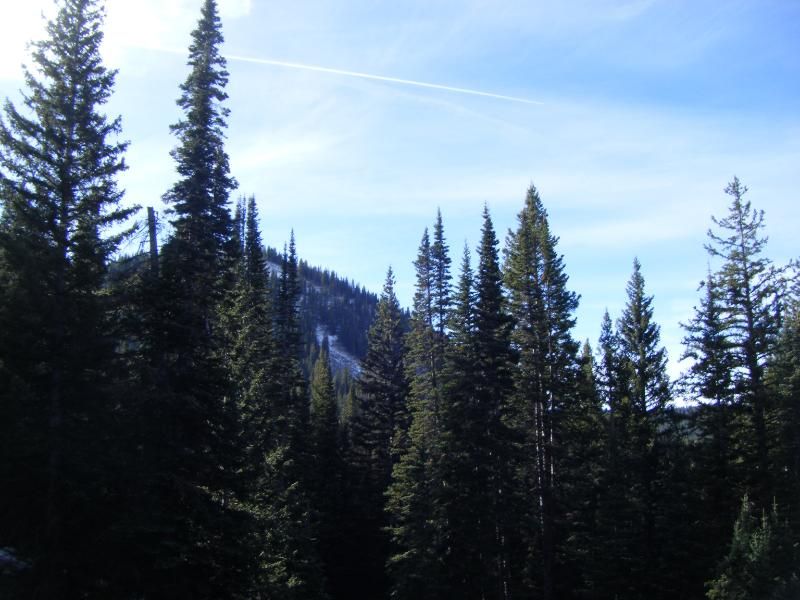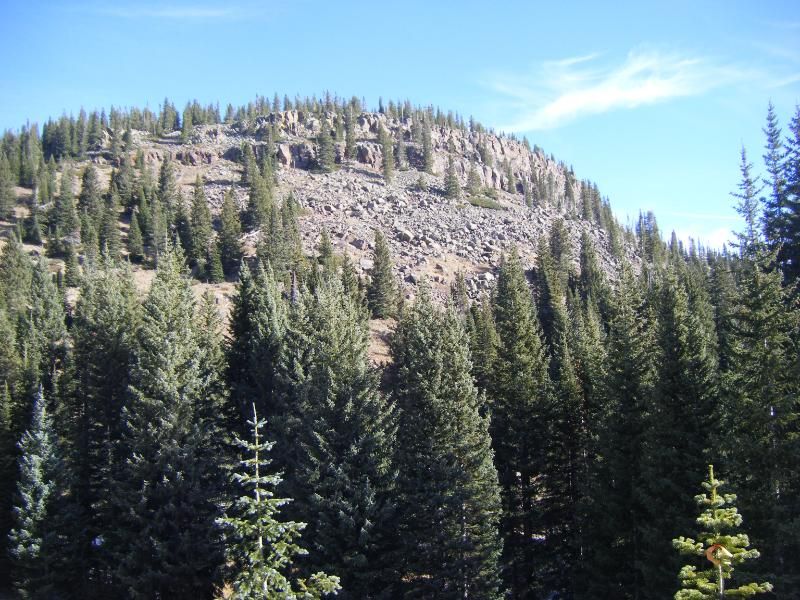 The weather was warm 45-55 during the day and 15 -30 at night with very little snow. I believe you have to go in deeper and hunt longer for results on public land and this year was no exception. We rode 2 1/2 hrs each morning and night to get into the spot and with no snow my hunting style changed to one of ambushing at choke points which involves some patience and a longer range rig than my 44Spl...So I went with the 45-70 Guide gun as it was as close as I had with me to a "long range rig"...my buddy had a 7mmRem Mag anyway.
We hunted hard for 4 days straight and saw close to 100 elk but only a few legal bulls (4 on one side). On day 4 we had finally reached an area that I felt was promising and we had heard a few bugles in the morning so we knew they were there. The morning had Ben on a water hole and me covering a small draw. Aorund noon I decided to stretch a little and step out onto the ridge for a looksee...on my way there I caught an ear in front of me and then another and then a spike a nd HOLY COW, I had ditty bopped into a small herd and was pinned. Mind you this was 50 yds below my set up for that morning but they had stayed put. I then saw two nice bulls slip over the ridgeline and into the bottom...WE HAD A LEAD! I stopped by Ben's position and told him he should take my spot for the return as they weren't really spooked and it was a natural funnel for the evening. I watered the horses and switched their spots and stayed west of Ben. I really wanted his first time out to be successful so I was headed to the west of him higher on the ridge and feeling great about his position...Then I heard a snap...it was out of place and the light breeze in my face gave mea great advantage to wait...a cow and calf passed first then another cow...THEY WERE COMING BACK BUT NOT THE WAY I PLANNED (imagine the nerve of them)...the second cow gave me the best sign any hunter wants to see...the look back, that small look that says something is behind her...then the tips appeared then another and I saw the bull sneaking through some rocks and I picked a spot about 35 yds ahead of me to shoot between the aspen...The first shot hit him in the neck and the second penetrated at an angle and raked through him as did the 3rd...then my guide gun clicked...because I only loaded 3, don't ask me why...I found my last 2 round and thumbed them in but they were gone. He had to be hit hard but I knew to wait...after 35 grueling minutes I crawled to where I hit him but no blood! I took a knee and about 30yds up the hill was a big swaying bull STILL ON HIS FEET, but leaking badly...what a TOUGH animal! I slipped the last 350gr Ranch Dog bullet behind his ribs and he dropped...This bullets (air cooled WW's and a touch of tin) at 1650fps penetrated fully each time and he was probably dead from the first neck shot just didn't know it. The kicker was he was well within my handgun range but I used the rifle...I didn't care...this is my first bull and a public land hunt at that. He was a 5X6 and the greatest trophy I can remember.