Discussion Starter
·
#1
·
Well cooked up the Buffalo Tongue today.
Whipped up a couple recipes I have and did it on the grill. It actually isn't that bad tasting, grilled slow and marinaded long, it was very tender. Kinda has a taste and consistency of Liver.
Don't knock it till you tried it. First time ever for me and I would have it again.
Here's some step by step photos, soooo don't be too grossed out.
Here's lickin' at ya!
Raw and uncooked in the sink ready to be prepped.
1 Buffalo Tongue, 2 1/2 lbs.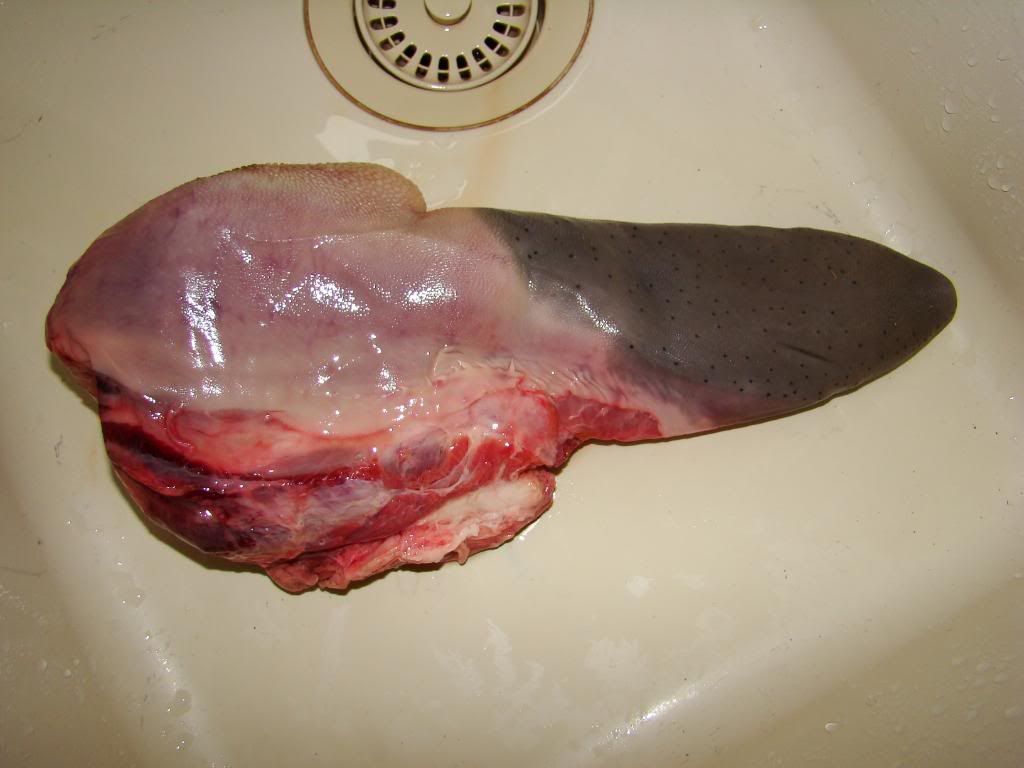 Brought pot of water to a boil, then boiled it for 15 minutes, then peeled off the outer skin.
I did not want to boil too long cause it was actually cooking the meat and my recipe plan was to grill it.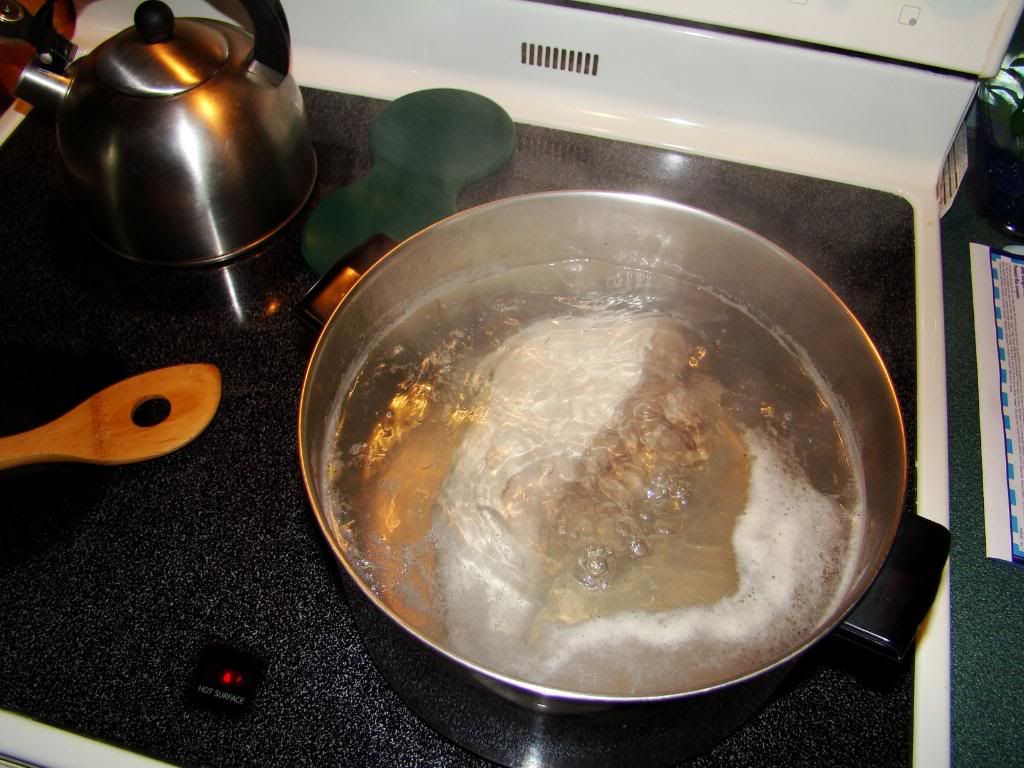 After being boiled and cut into half and trimmed up using a fillet knife.
Here's my "Ted Nugent's Venison Marinade" soaked for 2 days.

And a wine,chicken/beef stock and jellied cranberry sauce as a topping.
On the grill for about 7-8 minutes each side.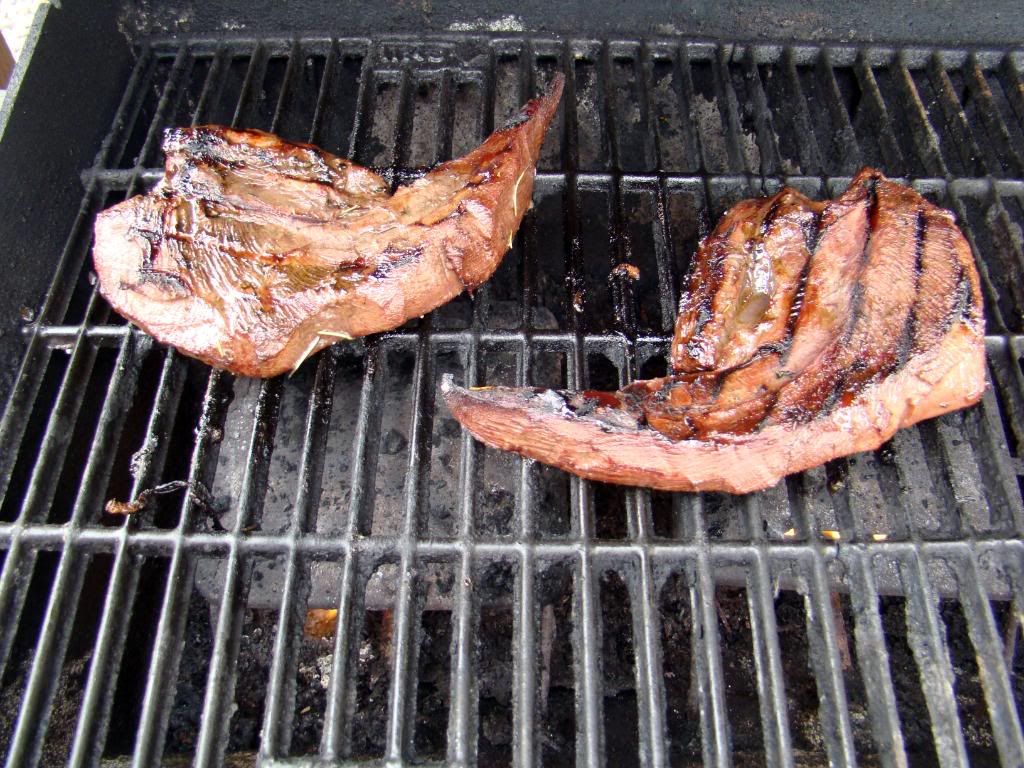 Here's the finished product, slathered in the sauce.