Discussion Starter
•
#1
•
Decided to upgrade my cooler with bigger tires. My wife and I go to the Jamboree in the Hills concert every year and you are allowed to take a cooler into the show with you. There's gravel roads in the campgrounds and lots of empty cans after the show so the little stock cooler wheels just don't cut it, I needed a lift and some bigger tires! I picked up the cooler at a garage sale this summer for $2 (taking a cute 4 year old with you helps get some awesome deals!), the wheels I got cheap at Harbor Freight, and a 5/8" steel rod at Home Depot. Had the hardware, nuts bolts washers cotter pins and lag bolts, and some silicone caulk, already laying around.
Here is a comparison of the stock wheels vs new.
Here is the hardware for the axle.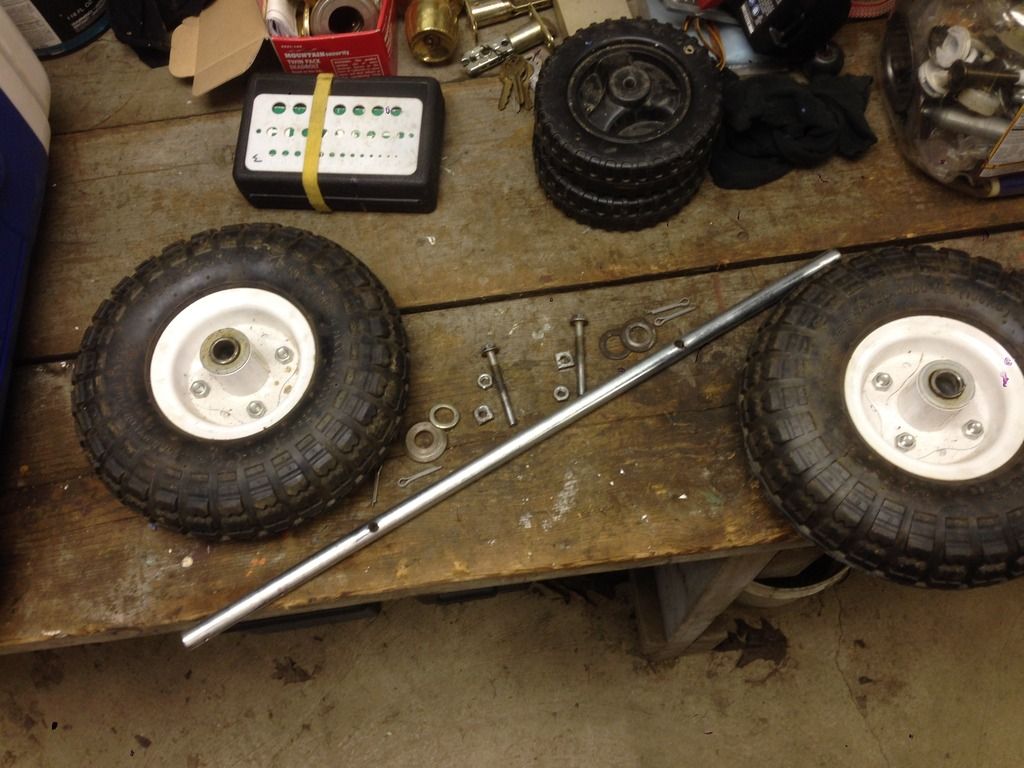 I drilled holes through the rod to bolt it directly to the cooler. I tried this modification once in the past by welding the rod to the small stock axle. The small stock axle just presses into a groove in the plastic in the bottom corner of the cooler. It works for stock, but with the bigger wheels, the whole axle and wheel assembly would sometimes pop out of the groove. Not cool when you are dragging a loaded cooler through a concert full of people. So I opted instead this time to bolt it directly to the cooler so there was no chance of coming loose. Just used washers and cotter pins to secure and align the wheels. Need them both inside and outside of the wheels so they don't slide and rub on the side of the cooler.
The bigger tires lift the back corner of the cooler up, so to keep it level I added some a wood spacer to the front. Lag bolted it through the cooler and used some gorilla glue for good measure.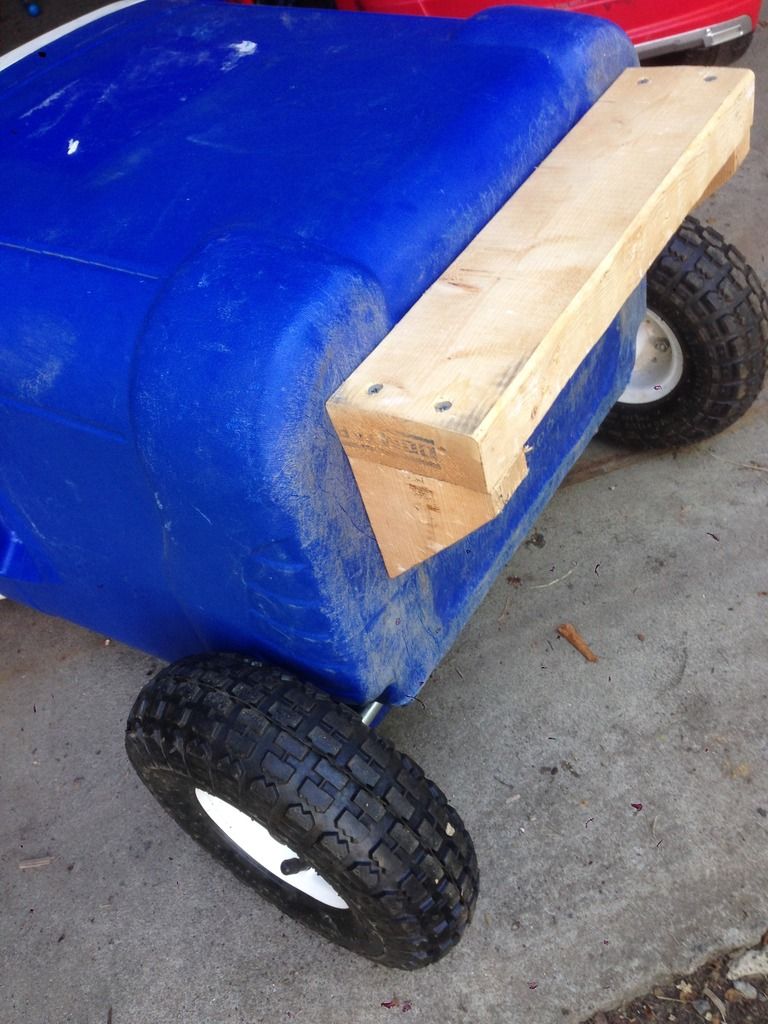 This shows the inside of the cooler with everything bolted in place. I used silicone caulk around all the bolts, and washers to help spread the force more over the plastic. So far its been leak tight.
Here's the finished product!