Discussion Starter
·
#1
·
My two sons' and I hunted in Area 61 in Colorado near Nucla, Colorado during the first Elk season. This was a trophy hunt that we had applied for 18 years and finally drew. We hired the Garvey Brothers Outfitters owned and run by Stan Garvey.
The accommodations were outstanding and we got to be the first to use the new sleeper cabin they built this year. The food was absolutely fantastic and if you went to bed hungry it was your own fault. The food was really good and they fed you until you couldn't eat anymore.
The guides were great and really knew the area and they worked really hard to get you on quality animals. They would also give you a guess of what the rack size was before you took the shot. So if you had a goal and the Elk was less then that then you could choose to pass and wait for a better bull.
Well things for us turned out fantastic even after passing on some nice bulls the first two days of the season. On the third day all 3 of us were out with different guides and we all scored the bulls of our dreams that made to long wait for tags all worth it.
Once shot the guides take over, and gut the animal after the picture taking is done and then they quarter the animal and cape the skull. Then they go get pack animals and pack the animal out for you. They also have a relationship with the local meat processer so we got our Elk right in and they were processed and ready for the trip home by noon the next day.
I highly recommend Garvey Brothers Outfitters for either an Elk or Mule deer hunt in Colorado's Bug Game area 61.
My Bull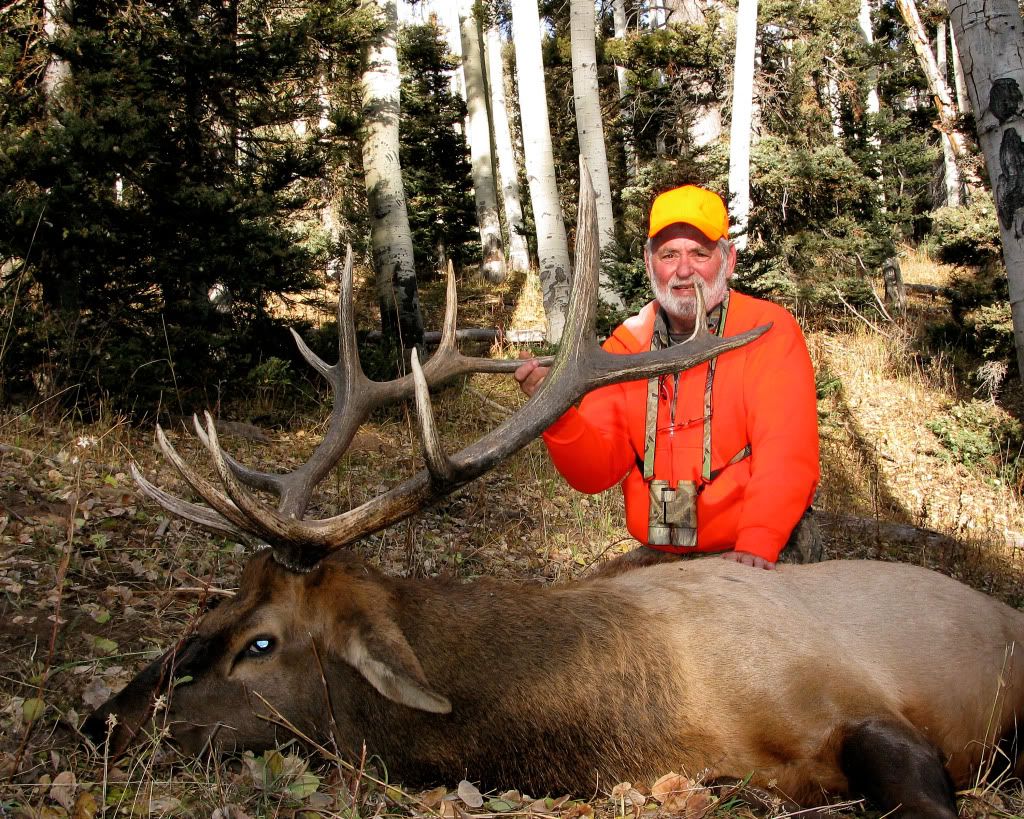 My Son's Bulls