Discussion Starter
·
#1
·
Was in McKean County yesterday to stock Chappel Fork. What a wintry day we had! It was cold, snowed most of the day and was windy. As a result, not many people showed up to help. We had all brown trout today and some were pretty nice ones in the 16-18" range.
Chappel Fork flows through a really nice hollow of mixed hardwoods and hemlock.
Last year on this stocking, we had over 6o degrees and t-shirts. Definitely not the case this year. I also saw quite a bit of deer sign last year and again, that was just not the case this year. Even with a couple inches of snow on the ground, I saw very little sign of any kind except porcupine and grouse.
I have included some pics of the truck, a few of the nice little bridges that cross this stream, one of which is the North Country Trail, some fish and of course, my buddy Chuck who always goes along with me. Thanks for looking. [img:center]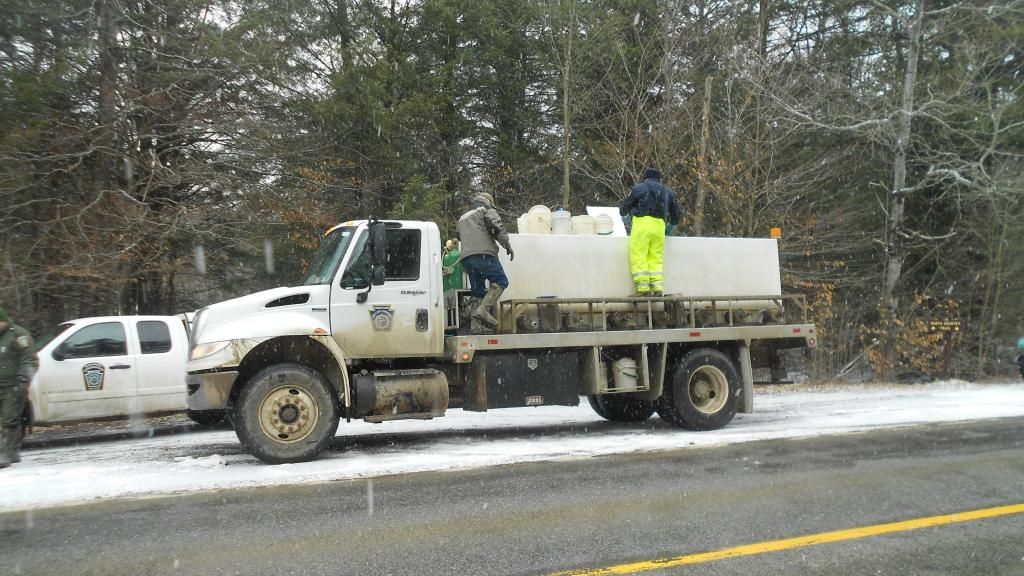 [img:center]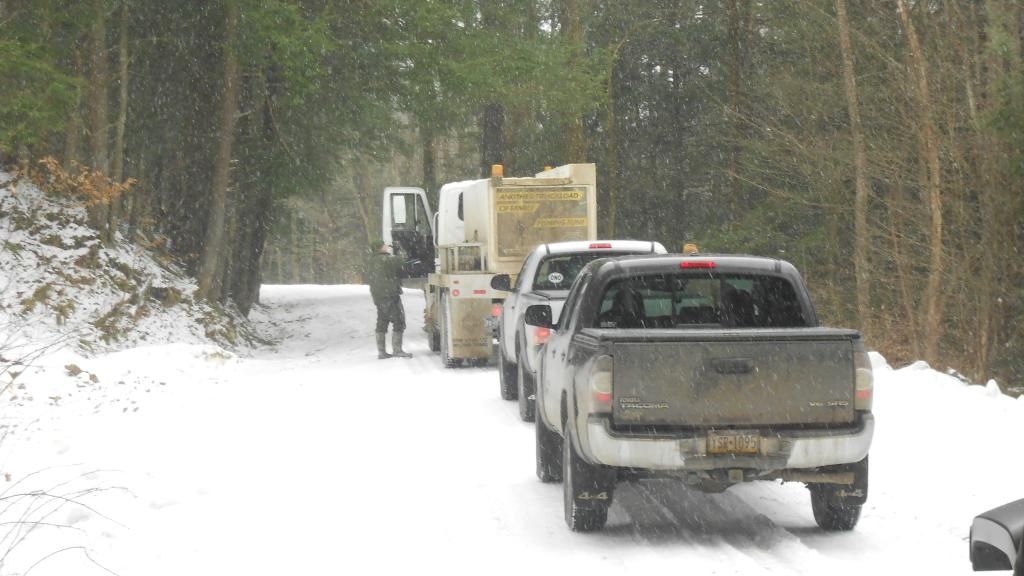 [img:center]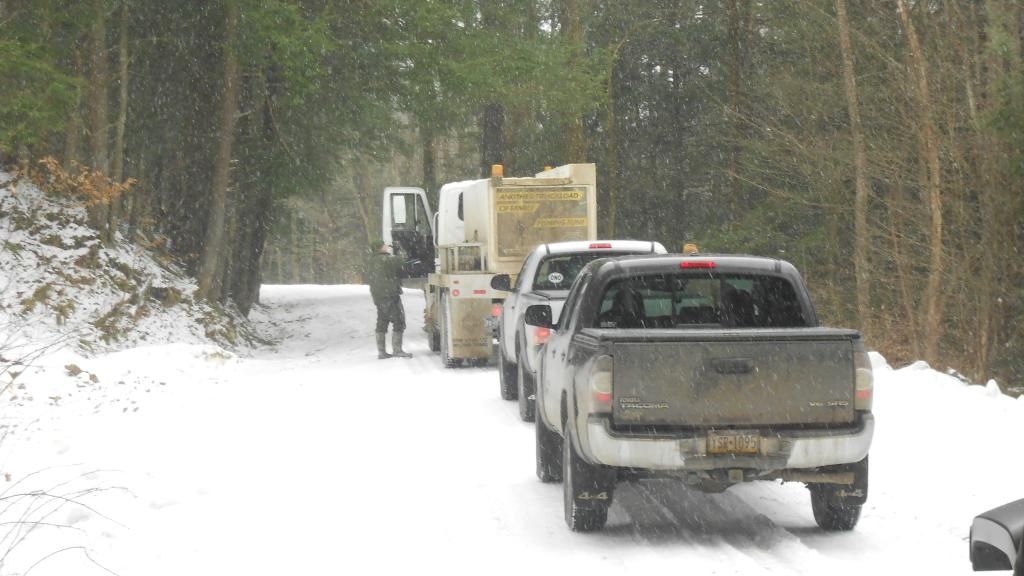 [img:center]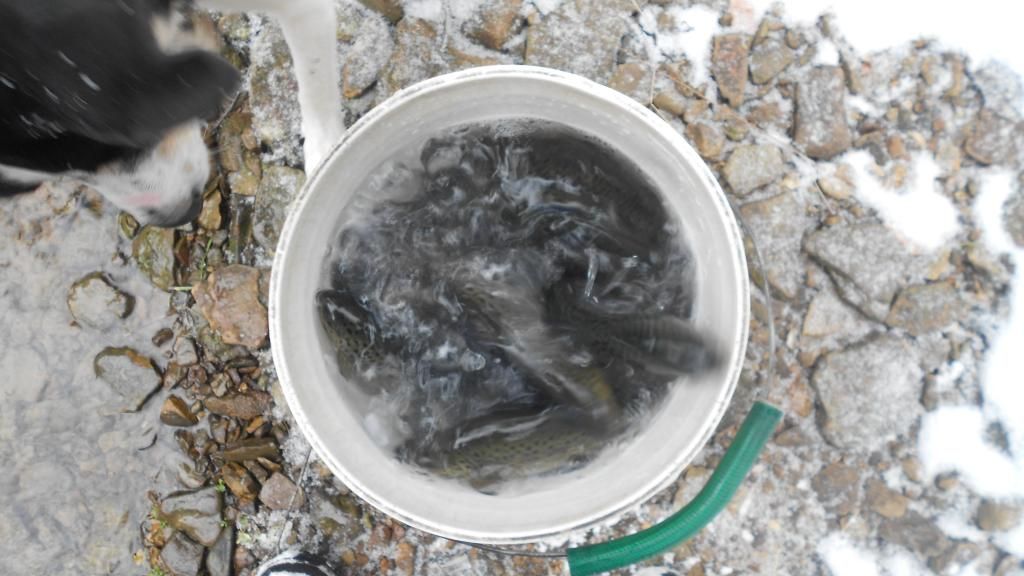 [img:center]
[img:center]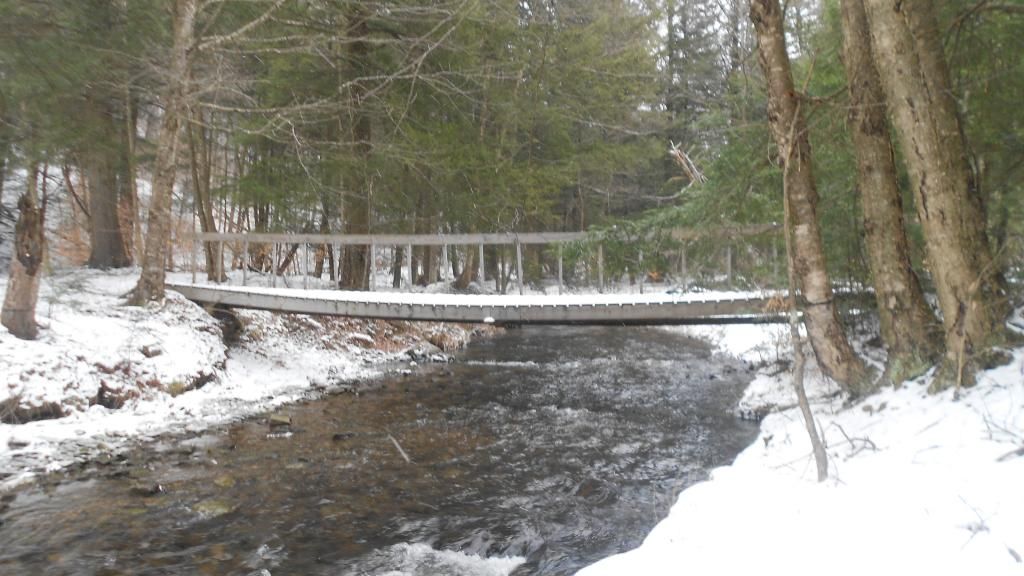 [img:center]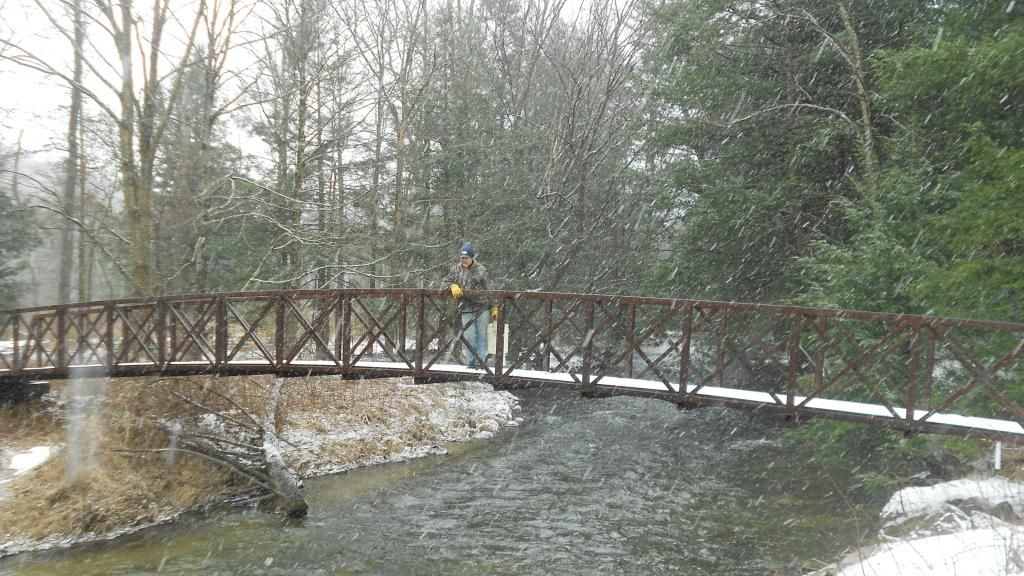 [img:center]