Discussion Starter
·
#1
·
Challenging Wild Browns
Without having had any appreciable rainfall here in central Pennsylvania in nearly a month, finding a good place to go trout fishing has been challenging to say the least. On the morning of July 3, 2016, I got up at 3:30 a.m. and drove to a little stream that is choked with aquatic weeds. Like other days that I fish, this day presented a different challenge; namely, fishing a spinner in a stream more suited for dry flies.
Both the water and air temperatures checked in at 54-degrees.
The action began slowly, something I've grown accustomed to lately. The great blue heron that I flushed shortly after daybreak likely didn't help matters.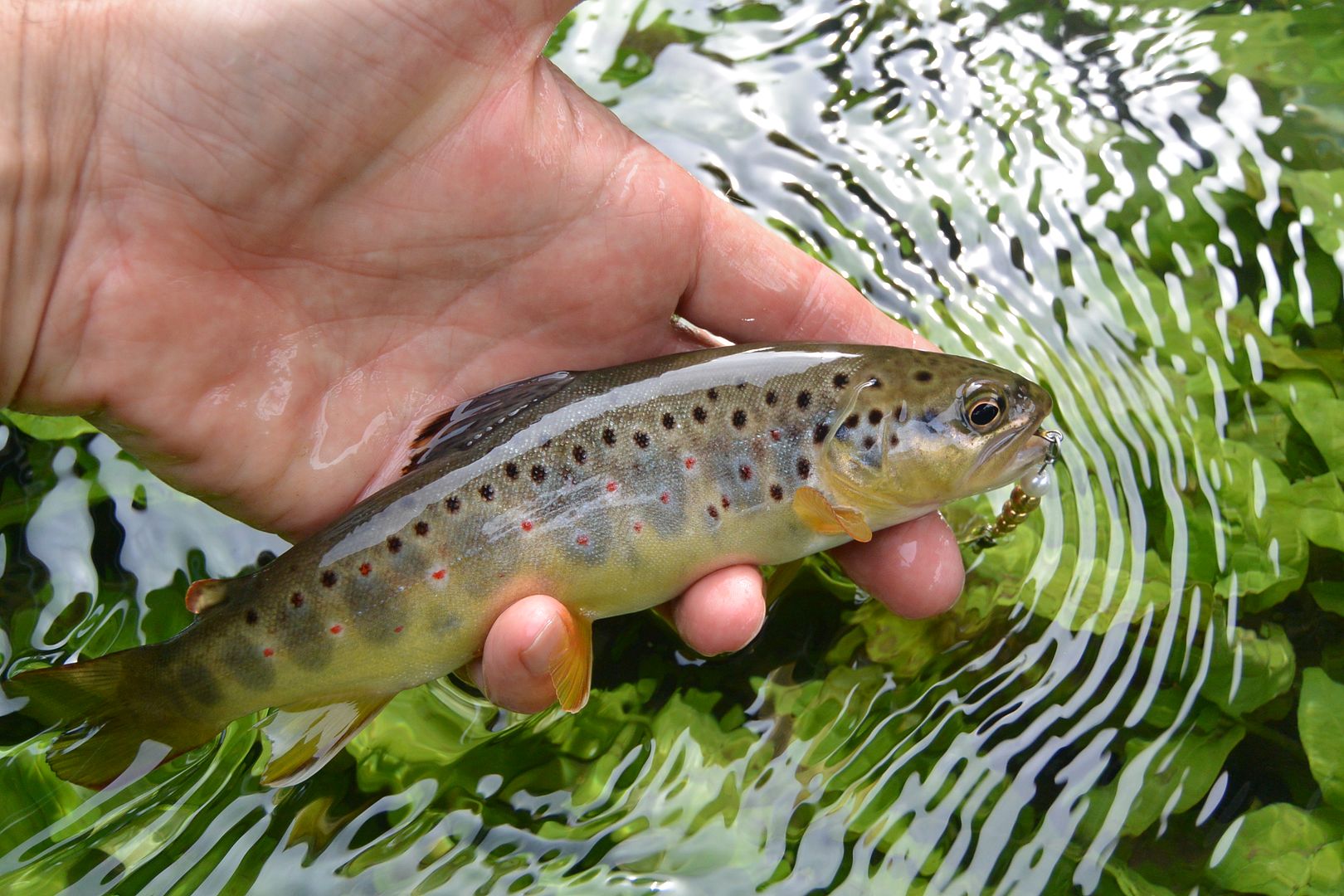 But gradually more wild browns were out feeding and willing to attack my homemade White Bead Gold spinner.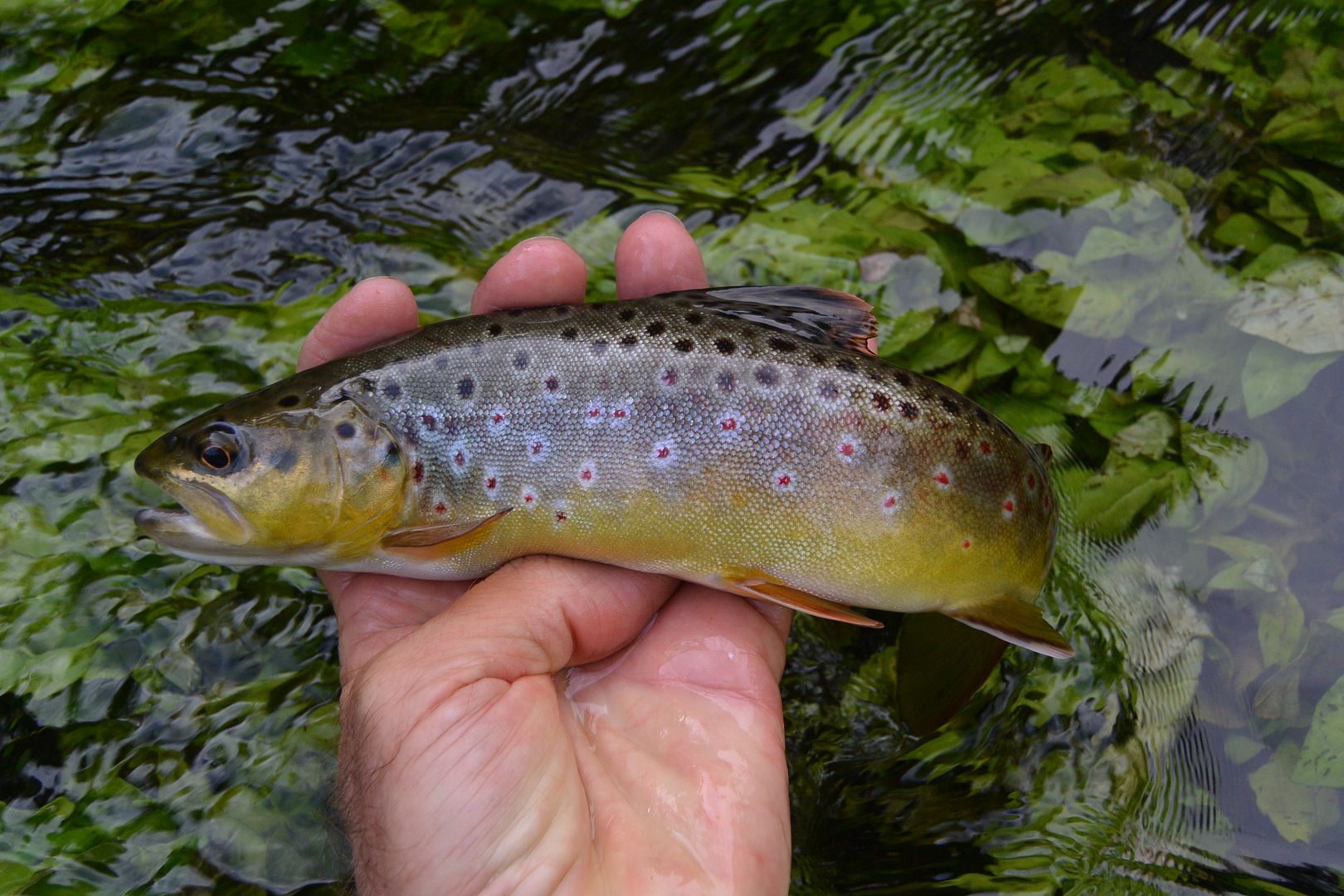 I fished fast to help make up for the mediocre action and after 3.25 hours I came to the end of the section of stream that normally takes five or more hours to cover. My notepad showed 48 wild browns had been caught.
At this point I had to jump to another place.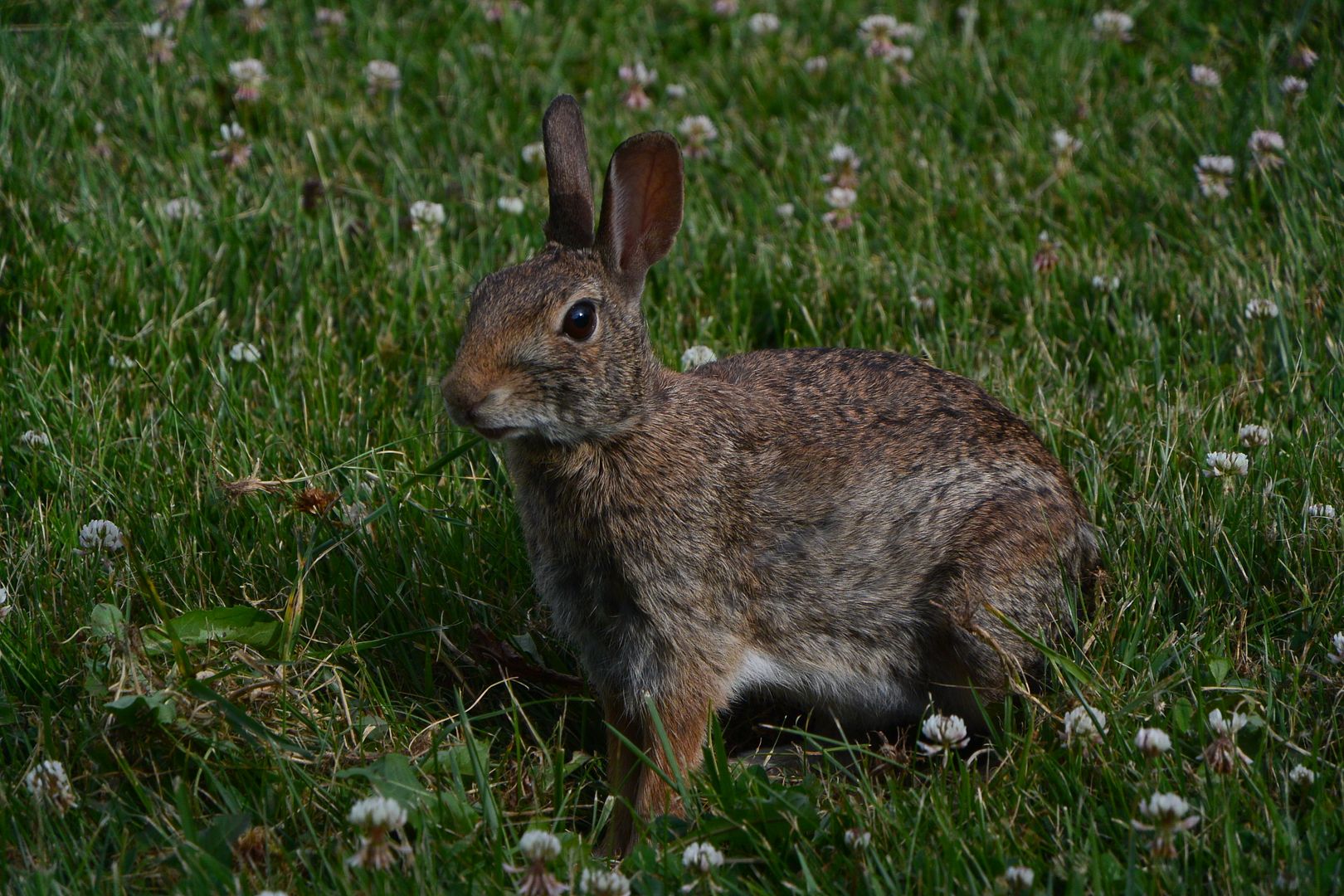 The choices I had in mind were a little mountain stream that I feared would be too low to enjoy where I might be able to catch some pretty native brookies.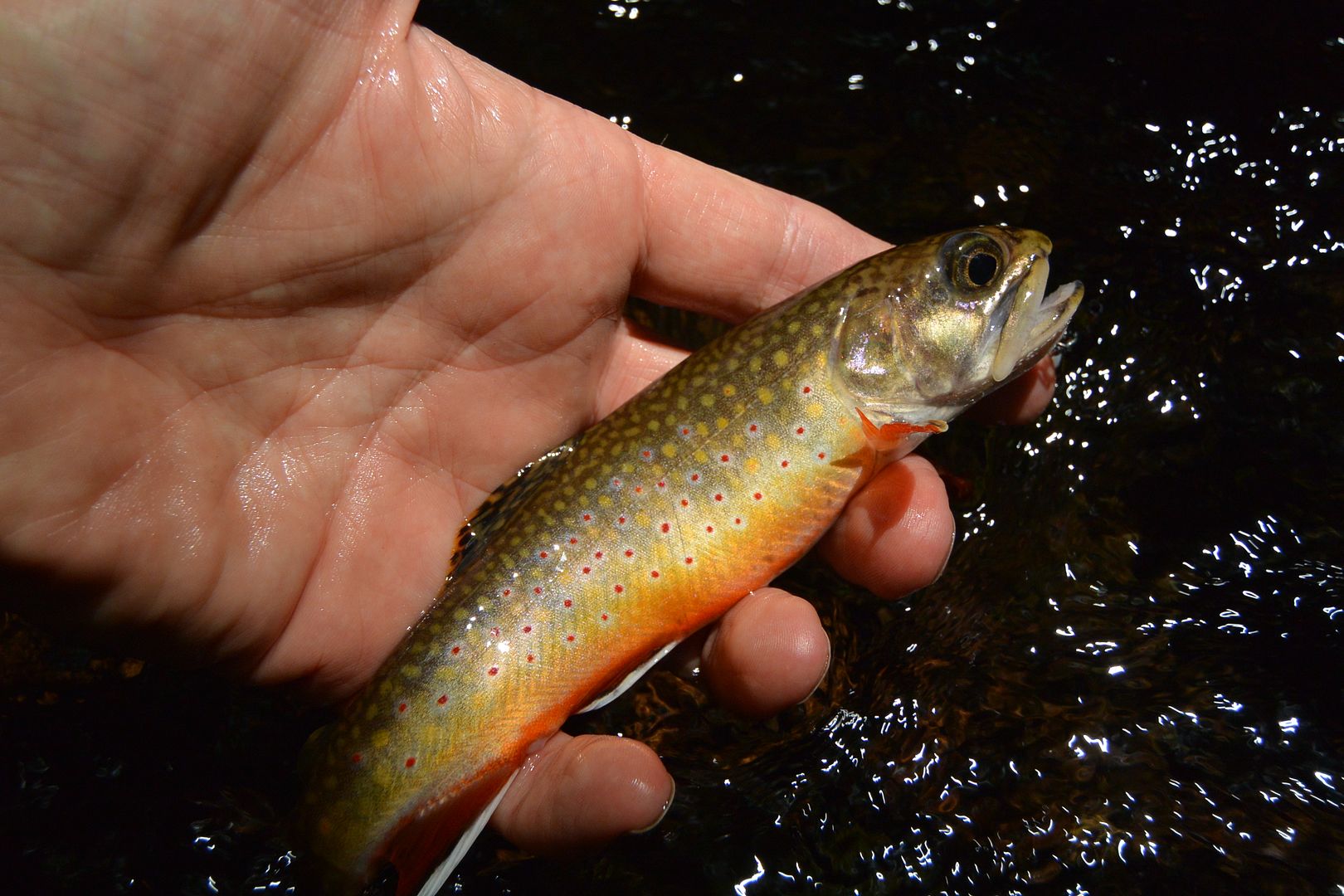 Or maybe some leftover stocked rainbows.
Another choice was a little lowland stream that I've fished only a handful of times in my life.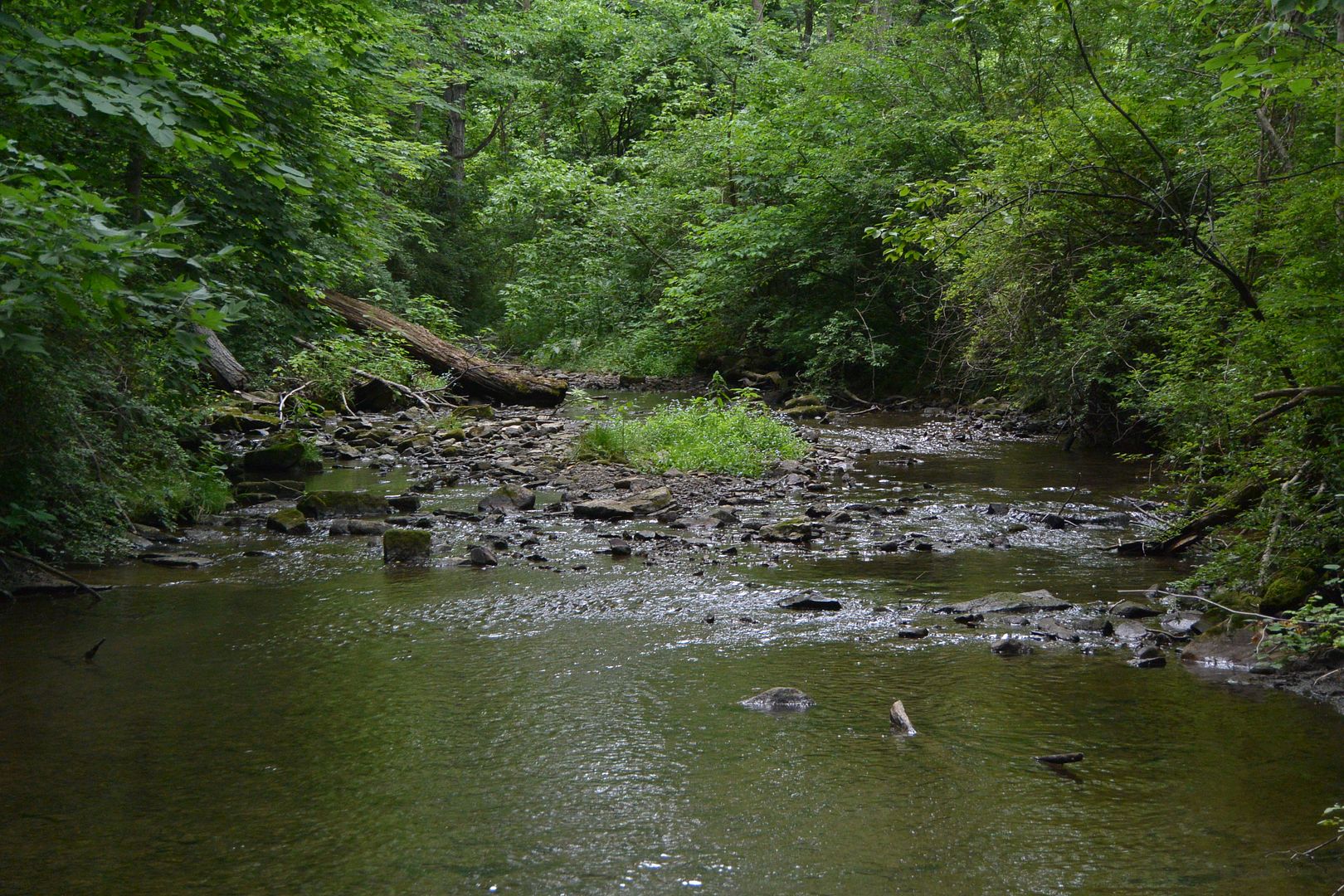 The draw here was a decent population of Kamikaze-like wild browns that I believe rarely see an angler.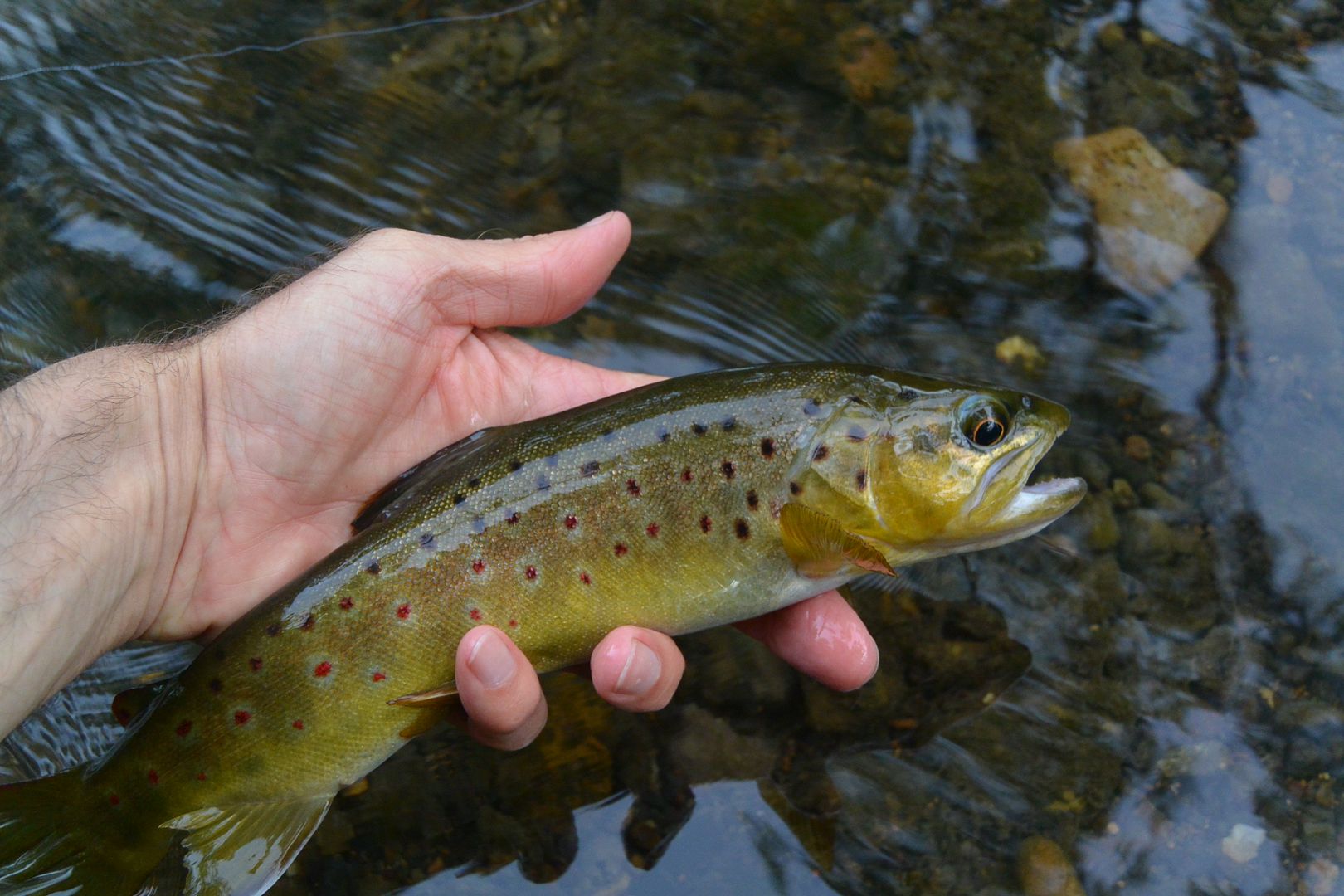 The challenge here was remaining hidden from the low-water, spooky trout, as well as casting 60 to 70 feet ahead of myself in a tight brushy creek.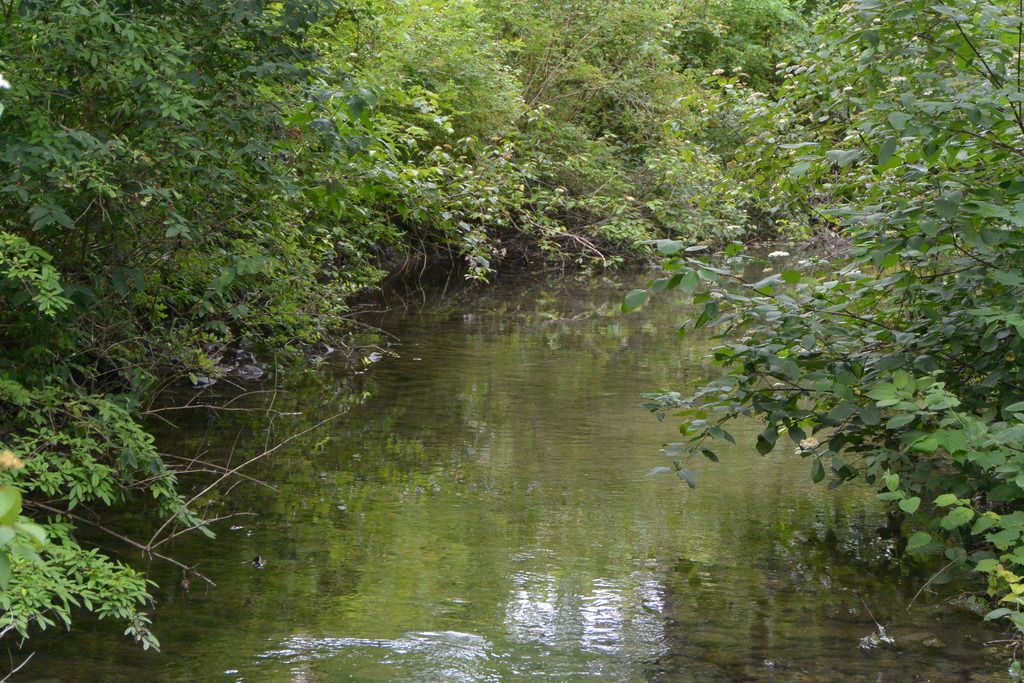 Like other times that I've fished here, the first half hour or so was very slow with few trout even seen.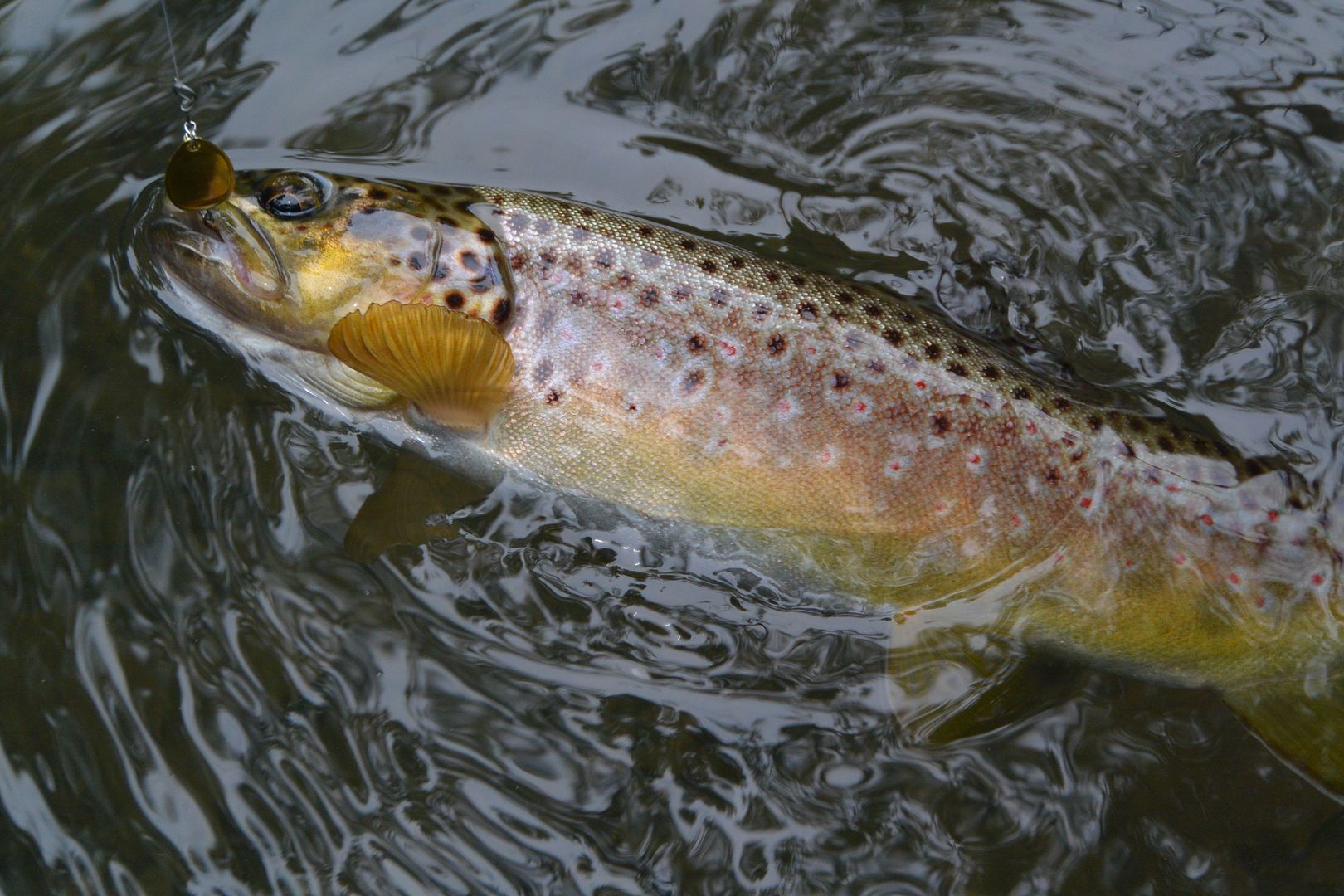 A Canada lily grew streamside.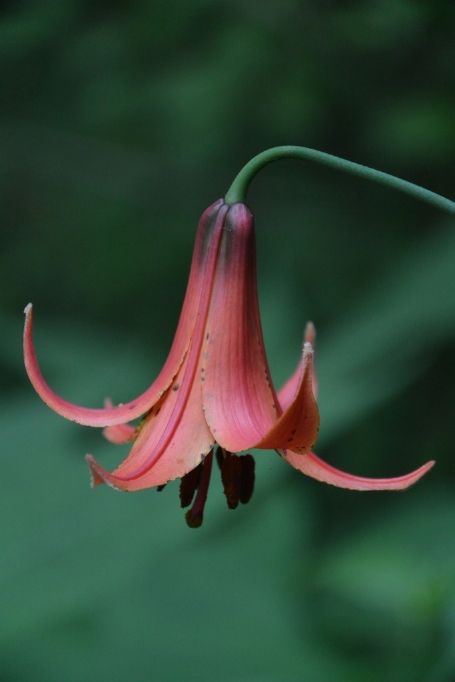 Gradually, more trout were seen and landed. I could pretty much expect a trout to hit in every deep spot. Some pools yielded several beauties.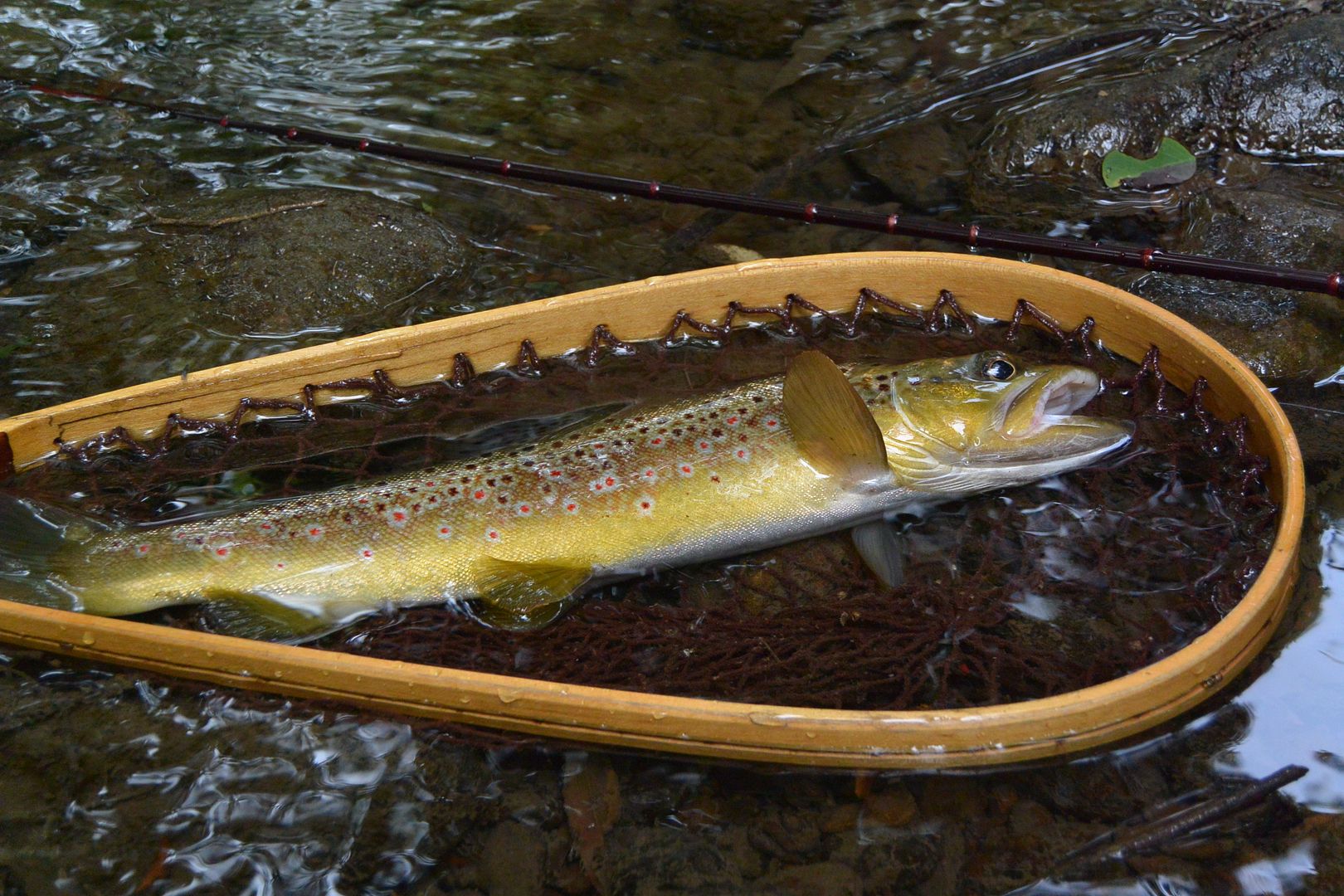 After 4.00 hours I came to a posted stretch and decided to not go elsewhere and quit for the day.
I'm sometimes accused of catching all small trout, but the reality is that I catch a mix of the year classes that are available in the streams that I fish. Today I caught 79 wild brown trout at this second stop.
Here are the sizes: 2 - 5", 2 - 5.5", 3 - 6", 5 - 6.5", 3 - 7", 4 - 7.5", 10 - 8", 7 - 8.5", 14 - 9", 3 - 9.5", 9 - 10", 2 - 10.5", 5 - 11", 1 - 11.5", 5 - 12", 3 - 12.5", and 1 - 13".
Remember that this was from a small stream. The 5"ers were likely nearly 1.5 years old and the 13"er likely 4.5 years of age. The biggest trout that I saw was around 20" long. It came barreling downstream - I could see the wake - and dove under some red willow tree roots not far from my feet.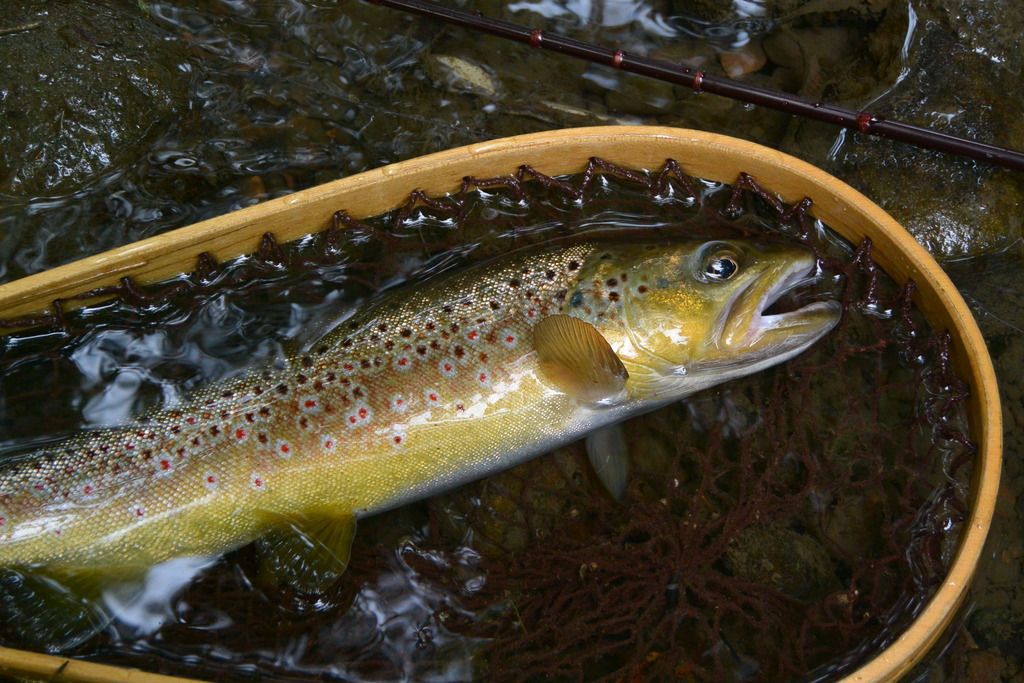 Overall I caught and released 127 trout in 7.25 hours despite the challenges the weed-growth and low water presented.