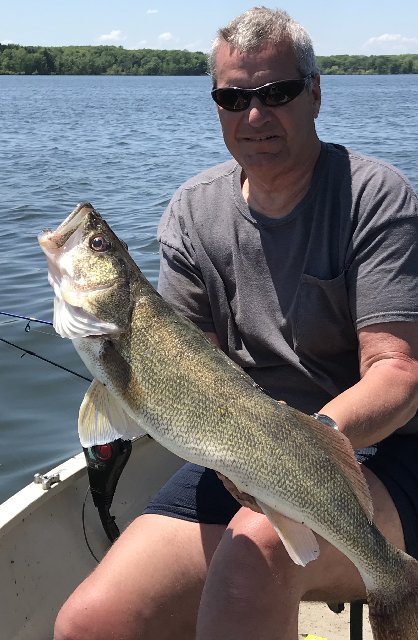 Fishing was really bad today, but caught the my best walleye ever, other than Lake Erie. Just shy of 30". Got it drifting a night crawler on a jig head under a slip bobber. North end of the lake.
My buddy was gonna weigh it when he got home. Got one other eye, around 22". A few bass and a couple crappies. Baked our brains today...88 degrees when we finished up.
Buddy said it weighed 8.24 pounds.